iPhone Gaming
iPhone Gaming
It feels like we go through the same process every week; there's not a whole lot to talk about in the night leading up to this
Arena of Valor
weekly roundup, but by the time Friday rolls around, a bunch of news has dropped overnight.
That's exactly what's happened again this time around. The first legitimately surprised me, and the rest is just icing on the cake despite one of our talking points sounding like another blow to the community.
Well, it still is, but there's a good side to it. Let's get going!
AOV January Patch Notes Revealed And Dated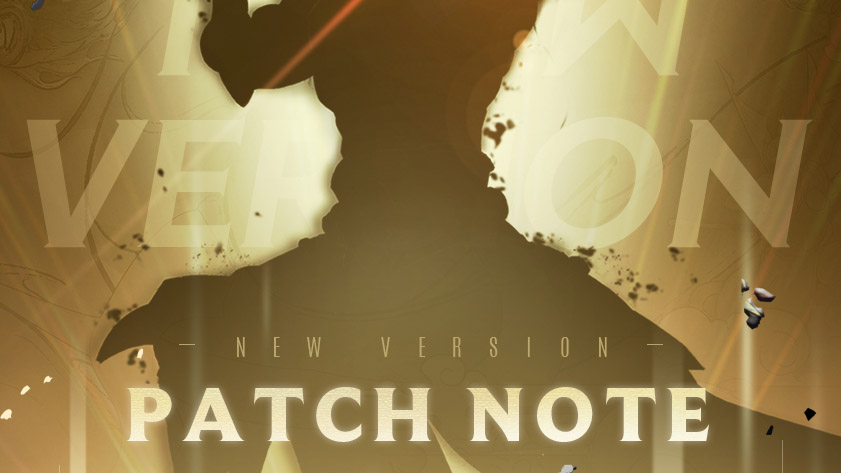 Yes, the January patch notes were released overnight. For those in the Americas, anyway. Actually dropping so early in the month that I hadn't given their absence much thought, the contents of this month's update may surprise you.
We usually expect to get test server updates quite a while after places like Taiwan, but it appears as if all those patch notes we've been hearing about over the last week or two and being pushed straight to the worldwide servers early next week. That means a bunch of buffs, nerfs, a character redesign (Yorn), and a slew of UI changes.
We obviously can't include the extensive list of changes in what is meant to be a pretty uniform news roundup, but they're up on
For the smaller changes, we covered those in a roundup a week or two ago, so you can head back there to check those out. For now, just be amazed that we might actually be caught up with the more cared for Garena servers balance-wise from here on out.
Valor Series 3 Starts This Weekend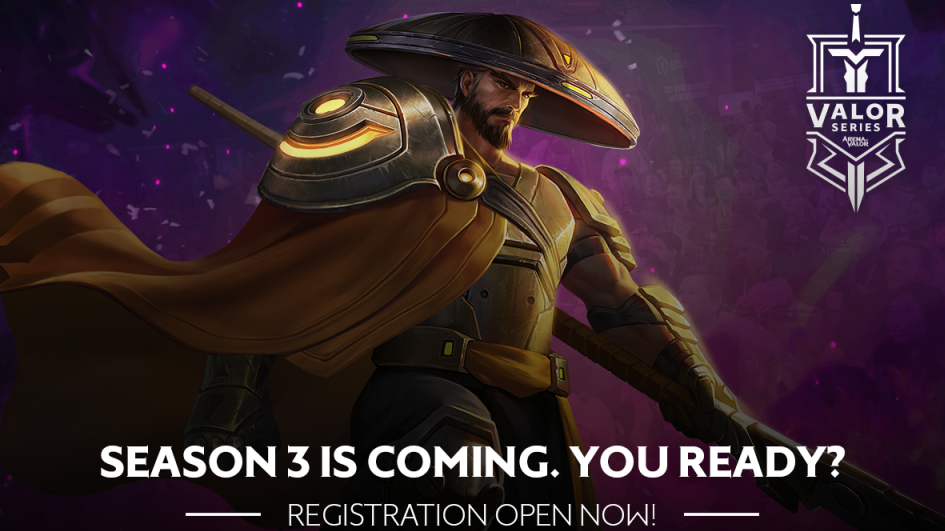 It's back! Just like the tiny delay between The
Arena of Valor
World Cup and Valor Series Season 2, Season 3 is set to kick off this weekend barely even a month after the conclusion of the Arena of Valor International Championship.
There's practically no downtime for AOV professionals, but the good news is that the Valor Series is the best possible way for amateurs to break into the scene. Like previous seasons, Valor Series Season 3 welcomes any and all who wish to sign up, with Open Qualifiers taking place over the next two weekends. You'll need to recruit or join a team to take part (no soloQ here!), but pushing through the Open Qualifiers is the only thing stopping you from taking on groups like Queso, Nova, Tribe Gaming, and whoever the remaining Alliegance players are bunking with these days. That's assuming all those teams are taking part this time around.
The Top 4 teams of each region will eventually do battle against each other, and we expect those left standing will have an open invitation to the Boot Camp stage to prepare for the inevitable AWC competition. Valor Series Season 3 will have players from EU, NA, and LATAM servers compete for their slice of a $200,000 prize pool.
Interested? You'll want to gather your teammates and sign up via the
Dtwo Leaves Samurai Gamers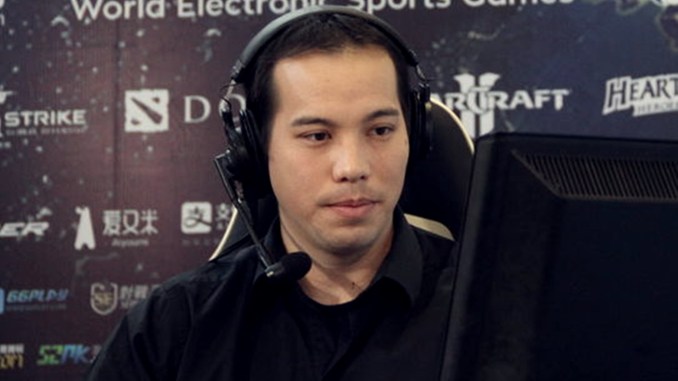 Now for the "bad" news of the week. DTwo, editor of the popular
Arena of Valor
website Samurai Gamers, has parted ways with the company. Apparently a decision handled by the site's Japanese management team, DTtwo will no longer be producing the high-quality guides and practically famous tier list. At least not there, anyway.
Instead, he'll be doing much of the same on his new website – D2AOV. As mentioned in a previous talking point, he's already provided a deep dive in the Garena patch notes – which will arrive worldwide far faster than expected next week – so it's safe to say he'll be pumping out invaluable content for the foreseeable future even without the Samurai Gamers website acting as a host.
His usual content style simply looks set to shift over to this new site. He's already touched on roster changes to big teams like AHQ and J Team and put out a guide to the newly release hero Florentino. As promised in his
Two New DC Skins Surface
Onto skin news, it's all about DC this week as both Superman and The Flash were given new outfits to show off on the battlefield. As two of the fastest characters in the game by far, you probably won't have much time to even notice these new licks of paint if they're on the opposing side.
Superman was the first in line, getting the new Godfall skin earlier in the week, with a
Then this morning, Barry "The Flash" Allen re-emerged with the long-awaited Out of Time skin. Similar to Superman's new outfit, this new Flash setup was posted on YouTube just as it went up for sale.
What this means is that two of the more popular DC characters in the game are now available at a slight discount if bought together with their skin. As players will no doubt know by now, DC characters tend to come at a premium when compared to original AOV fighters, so a slight discount is always appreciated.
Instragram Teases D'arcy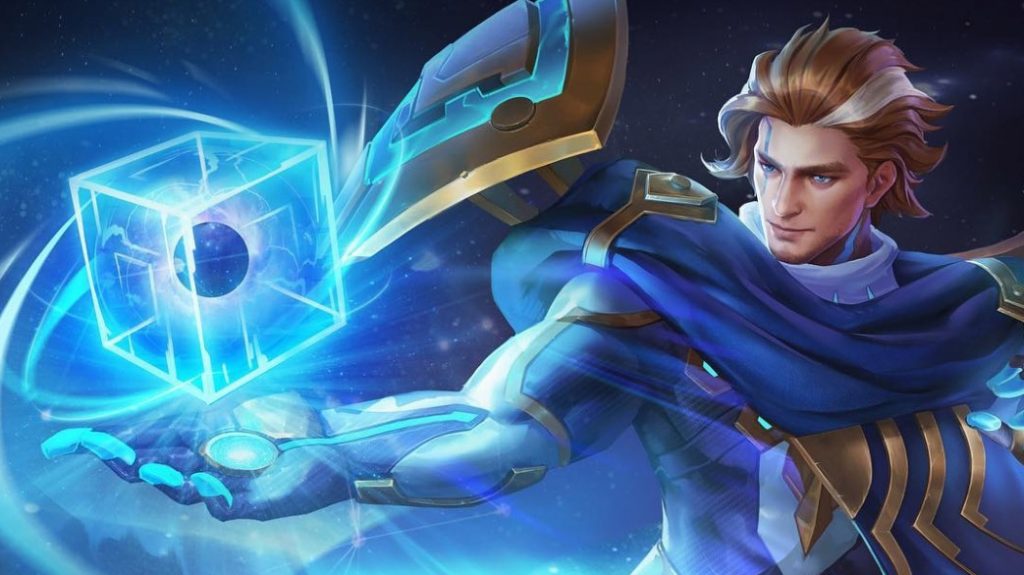 Moving onto the less exciting news of the week is the potentially impending release of D'arcy.
Now, usually a character reveal or release would be something for the community to celebrate, but unlike the game's YouTube, Facebook, and Twitter presences, the
Arena of Valor
Instagram account has a spotty track record when it comes to the tease-to-release schedule.
With the Academy skins still being missing in action, we're left to think the Instagram account just posts any official artwork without directly hinting at a release. D'arcy is expected to release sooner rather than later, but with Veres appearing just last week, and Kahlii's new skin showing up just a day or two earlier, the timing of these potential teases don't tend to follow the kinds of patterns EU/NA servers have come to rely on.
So rather than saying this Instagram post points to a near future update, it's best to just see it as the developers saying "Hey, this exists!". So yeah… D'arcy exists. We won't talk about him again until we have a release date.
Arduin – The Spirit – Haunts Nintendo Switch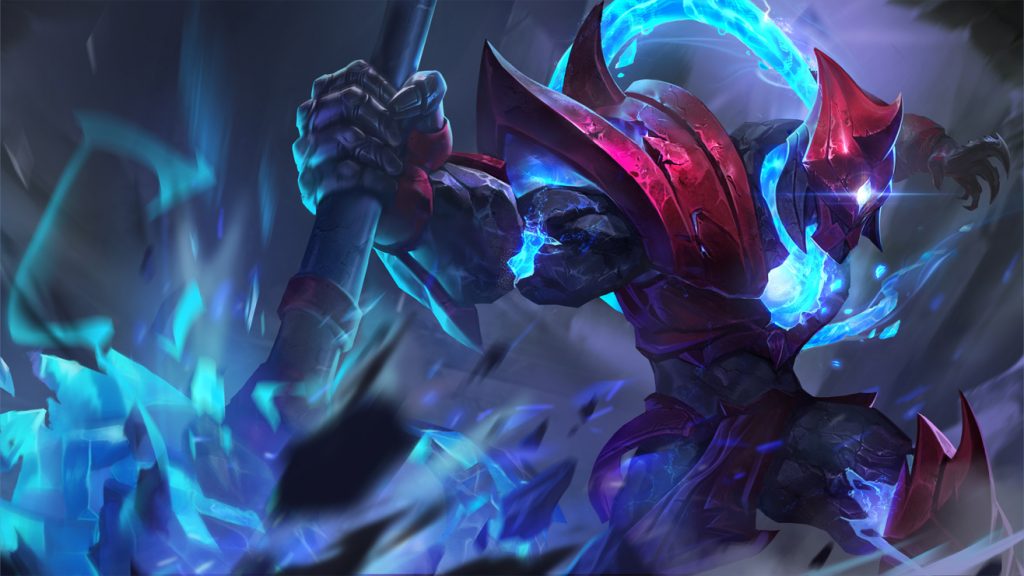 And finally, we come to the relatively forgotten Nintendo Switch version of the game. Still getting new hero releases on a regular basis, Arduin appears to be next-in-line. Releasing tomorrow (Saturday), Arduin is one of the first "new" heroes I was around to see on the mobile EU servers back in late 2017/early 2018.
I've never had a chance to try him out (and he doesn't seem to be a popular pick these days regardless), but Switch players might welcome another tank into the fold. As an armored spirit with a glowing greataxe, Arduin is one of the game's more visually striking characters, so expect the behemoth to look even more impressive thanks to the Switch's performance-limiting graphical enhancements.
It's best to fight light in the darkness, you know? Arduin will likely set you back 18,888 Gold like the rest of them.