iPhone Gaming
iPhone Gaming
One of the more surprising iOS ports of recent times is undoubtedly
Rome: Total War
[
$9.99 (HD)
], and when it was announced late last year I was truly blindsided by seeing such a legendary PC strategy classic on a tablet device. As with many similar titles, the touchscreen of the iPad proved to be a perfect fit for the game, and the successive release of the
Barbarian Invasion
[
$4.99 (HD)
] expansion pack as a standalone release emphasised the suitability of the series to the App Store. However, as with any tablet-exclusive title, many mobile gamers were wondering if
Rome: Total War
would ever be available for the iPhone. I personally thought such a feat was impossible, as less meticulous releases like
RollerCoaster Tycoon Classic
[
$5.99
] were too clumsy on the smaller smartphone screen. The folks at Feral Interactive do love a challenge, however, and so have today announced that
Rome: Total War
will be available for iPhone devices this Winter for $9.99.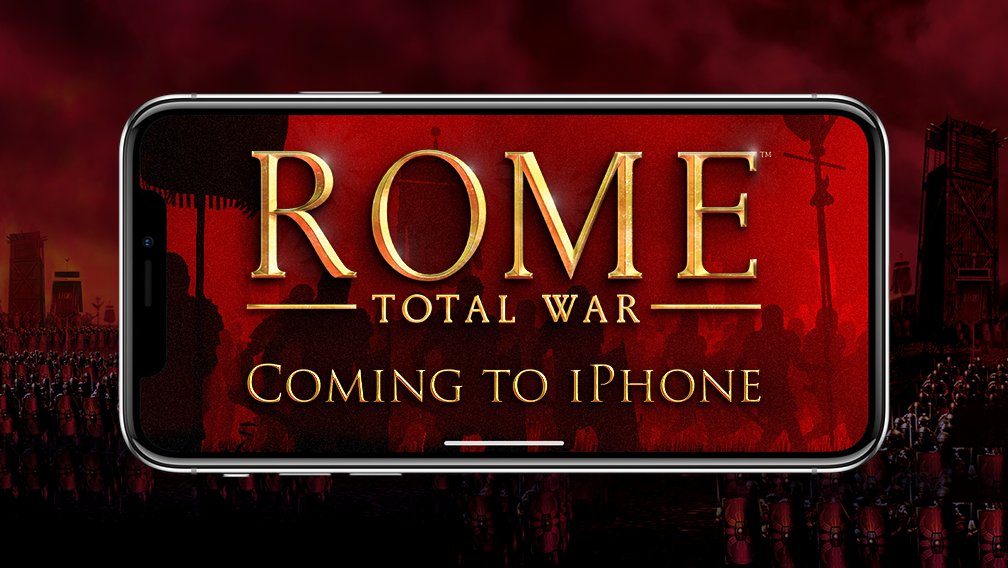 Considering the length of time that it has taken for an iPhone version of
Rome: Total War
to emerge - the game was released almost exactly a year ago in November 2016 - it's evident that Feral Interactive have gone for more than just a downsized iteration of the title for smartphones. In today's announcement, the developer has claimed that there will be numerous features specifically created for the iPhone's display, including a shiny new interface and enhanced touch controls. However, one question mark does remain over whether the iPhone version comes as a universal update to the previous
Rome: Total War
on iPad, or whether the game is a standalone release. Either way, some sort of cloud save option to seamlessly continue a campaign across devices is definitely needed, and will hopefully be confirmed as more details are revealed in the lead-up to the title's release.
Rome: Total War
for iPhone has a tentative Winter release date - swing by our
Discord server
for more news and impressions as they hit.
Continue reading...