iPhone Gaming
iPhone Gaming
Annapurna Interactive is bringing some great games to mobile, including
Flower
and the next game from the developer of
Her Story
, and today it announced that its bringing
Florence
to mobile in 2018.
Florence
, developed by Mountains, tells the story of the highs and lows of a young woman's very first love. Florence Yeoh is a 25-year old woman whose life is nothing but the trite routine of everyday life punctuated by too much time on social media. But then she meets someone promising, and that experience changes the way she sees the world around her. Still, that change isn't always for the better, as anyone who's been in love knows very well.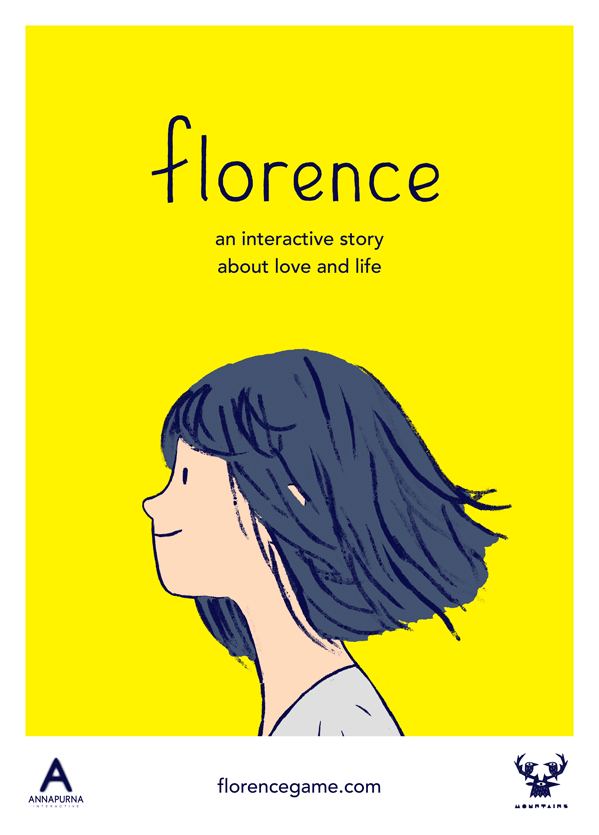 The game revolves around a series of gameplay vignettes that tell the story of Florence's relationship. There is flirting and fighting, happiness and anger. The inspiration for this vignettes was, according to the developers, the "slice of life" webcomics and graphic novels. The game's creative director, Ken Wong, worked on
Monument Valley
in the space, so expect lovely art.
Florence
will release at some point in 2018, so keep an eye out if you enjoy these kinds of narrative experiences. Personally, I'm definitely looking forward to it.
Continue reading...