iPhone Gaming
iPhone Gaming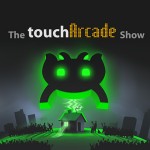 On this week's episode, we start things off with a quick check in both on WoW Classic and Jared's Great Video Game Garage Sale. From there, we quickly dip into a few non-Apple Arcade news stories then go whole-hog into everything Apple Arcade. Don't miss this episode.
Don't forget to shoot us emails with any questions, feedback, or anything else relevant or irrelevant to
[email protected]
. We read 'em all, and
love
decoding messages written entirely in emoji. As always, you can listen to us with the links below… And if you like what you hear, please subscribe and/or drop us a review in iTunes. Much appreciated!
As a companion to this audio podcast, we also do a video version of the same show that is
video
episodes of the TouchArcade show by
Stitcher
:
Stitcher Radio for Podcasts
RSS Feed
:
Direct Link
: