iPhone Gaming
iPhone Gaming
Out of all the amazing iOS games I've played over the past nine years, there is an extra special place in my heart for
Solomon's Keep
[
Free
]. Developer Raptisoft launched the game on April 2nd, 2010 which was the day after I officially began working for TouchArcade as a freelance writer. Its mixture of dual-stick shooting, RPG-like ability upgrading, and randomly-generated dungeons tickled all of my fancies, and I was bursting at the seams to write about it in an official capacity for my very favorite website. It was sort of like the culmination of my dreams coming true right before my own eyes. So write about it I did, and it ended up that
my Solomon's Keep review
was officially the third full review I wrote for this site and my fifth story overall during my first week working here. I've added more than 4,300 more stories for TA since those humble beginnings 7+ years ago.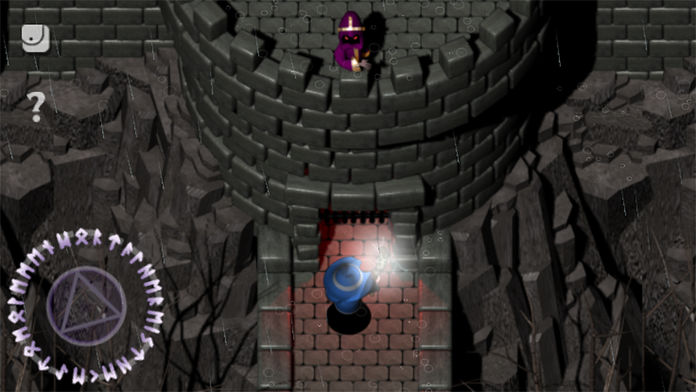 Anyway, sorry for getting so wistful, but I always considered my
Solomon's Keep
review a big turning point for me finding my ground as a writer. It also doesn't hurt that I absolutely adored the game and have continued to adore it for years. Well, sort of. Raptisoft has had a tough time with the world of Solomon. After the original
Solomon's Keep
was so well-received, he released an endless mode spinoff the following September called
Solomon's Boneyard
[
Free
], which
I also reviewed
. The games were enjoyed by many players for the next couple of years.
Then in mid-2012 Raptisoft
announced
a new game in the series called
Solomon Dark
. It was essentially going to be a combination of
Solomon's Keep
and
Solomon's Boneyard
built for the power of the latest devices of that time. Unfortunately at about this same time some jerk decided to take issue with Raptisoft's use of the word Solomon in the games' titles, and challenged the developer legally. This brought basically all progress on the project to a halt for the next couple of years, until it was
officially cancelled
in February of 2015. RIP
Solomon Dark
. However, from the ashes of that game arose the idea to do a full-blown HD remake of
Solomon's Keep
and work in some of the ideas of
Solomon Dark
into that.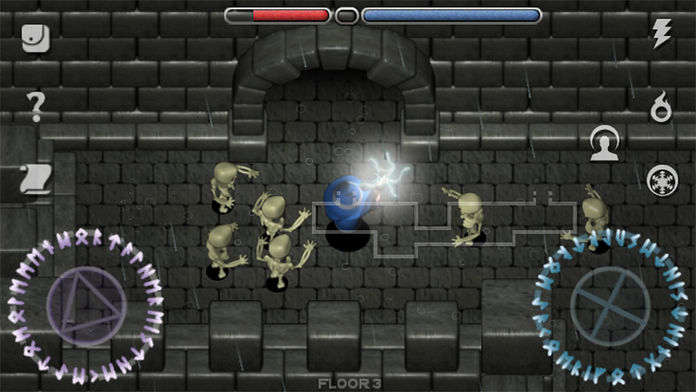 Along with
Solomon's Keep HD
, Raptisoft also planned on releasing some new games and updates to existing games. In January of last year, they
announced
that a sequel to their popular platformer
Hoggy
[
Free
] was nearly finished and due out soon on both desktop and mobile, and that work on
Solomon's Keep HD
was still continuing. It took longer than expected, but
Hoggy 2
[
Free
] did indeed release on mobile this past July and is absolutely fantastic, featuring a full level editor and practically an endless amount of levels to play.
So, this very long-winded Raptisoft history lesson brings us to today's news. With the
32-bit Appocalypse
upon us and
Solomon's Keep HD
still not close to being finished, many wondered what would happen to our beloved existing Solomon games on mobile. Neither
Keep
or
Boneyard
had been updated in more than 5 years, and not only would cease to work on iOS 11 but also never received support for basic things like larger phone screens or the iPad. Thankfully, our overworked friends at Raptisoft have come to the rescue, beginning today with an update to
Solomon's Keep
that not only makes it 64-bit compliant but also adds in a bunch of new features and switches things over to an ad-supported free to play model.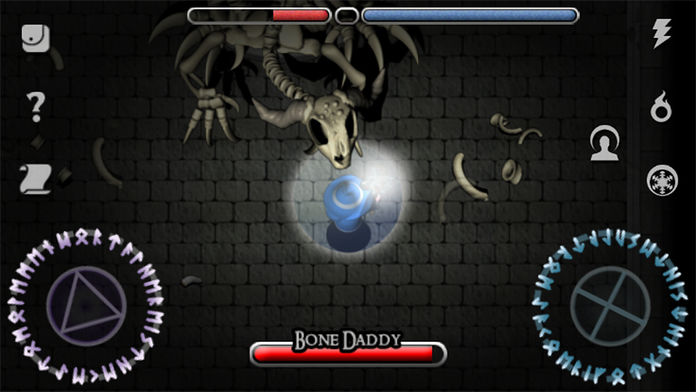 If that last point scares you, don't worry. If you're a previous owner of
Solomon's Keep
and have purchased any of the IAP items in the previous version like the extra cabinet space or new wizard skins then you'll have ads disabled automatically. If not, then ads can be disabled for a $3.99 IAP. The existing IAP to buy more gold now moves into the shopkeeper wizard's window and you can opt-in to watch an ad for some free gold from there too, with a random chance at having that award you a huge pot of gold. Unfortunately existing save files from the old version do not play nice with the new version, so Raptisoft notes in the update description that if you've recently purchased gold in the old version then you can contact them about getting a refund for that.
Pay model stuff aside, the real big news with this update is that
Solomon's Keep
now has proper widescreen support and is now Universal with proper iPad support. At least, it's supposed to be proper iPad support but things appear to be a bit off as of now. Much of the UI text doesn't quite fit right and the controls are HUGE on my iPad mini, I can only imagine what they're like on the big iPad Pro. I'm hoping those issues can be smoothed over, but seeing as I'm primarily an iPhone player anyway, I can't tell you what a joy it is to be playing this game again and having it fit nicely to my phone's screen. And don't worry, it's just as fun as it ever was and this hopefully this latest compatibility update means
Solomon's Keep
will continue to live on my iPhone well into the future.
So what's next? Well, with the latest
Solomon's Keep
update out this means the Android version is also just about ready to release. Also a
Solomon's Boneyard
64-bit update is nearly finished, and although it didn't quite make it in time for today's release of iOS 11 it shouldn't be too far behind. Once that's out an Android version of
Boneyard
will also follow. The next item would have been a major update for the fantastic platformer
Robot Wants Kitty
[
Free
], but based on how difficult the
Keep
and
Boneyard
updates were, Raptisoft is considering just working on the sequel instead. There are a few other considerations for bringing new Raptisoft games to mobile which most likely means
Solomon's Keep HD
will be pushed to sometime in 2018. Hey, I can wait as I'm just pleased as punch over the
Solomon's Keep
update today and will enjoy the
Solomon's Boneyard
one when that arrives.
As always we'll keep tabs on what Raptisoft is up to and will bring you that news as we get it, otherwise please enjoy today's
Solomon's Keep
update, especially if you've never dove into this gem before as now is the time to do it. You can also find many years worth of player impressions and discussions about the game
in its forum thread
, and don't miss out on Shaun's deep dives into these games with his
Solomon's Keep RPG Reload
and the
Solomon's Boneyard RPG Reload
. Long live Solomon!
Continue reading...