iPhone Gaming
iPhone Gaming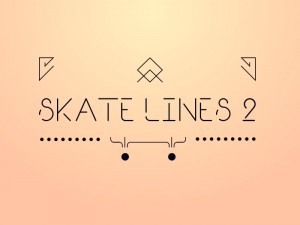 If you enjoy virtual skateboarding, then you've probably been doing your grinding on True Axis'
True Skate
[
$1.99
], controlling your skateboard with your fingers. Developer Agens wants to give
True Skate
some competition by bringing its skateboarding game to iOS this Summer.
Skate Lines 2
aims to be the most beautiful skateboarding game for mobile platforms, and judging from the trailer, they're definitely on the right path. The environments and what looks like changing weather and time of day reminds me a lot of
Alto's Adventure
, a gorgeous game in its own right.The game hopes to bring textbook tricks to mobile while using a build-for-mobile control system.
The developers claim that their team includes high level skateboarders who want to use their experience to bring "real world" skating to mobile. So, you'll be doing real-world tricks in famous skate locations rather than crazy death- and gravity-defying moves. The game will include a meditative free skate mode as well as different challenges like racing an opponent skater AI to a finish line, escaping security guards, copying various tricks, performing specific tricks, and more. You'll be skating around Barcelona, Los Angeles, and Oslo, all of which are famous skateboarding locations (always according to the developers).
Skate Lines 2
should be coming out in the Summer, and I'll give you further info as it comes my way. For now, enjoy the trailer.
Continue reading...