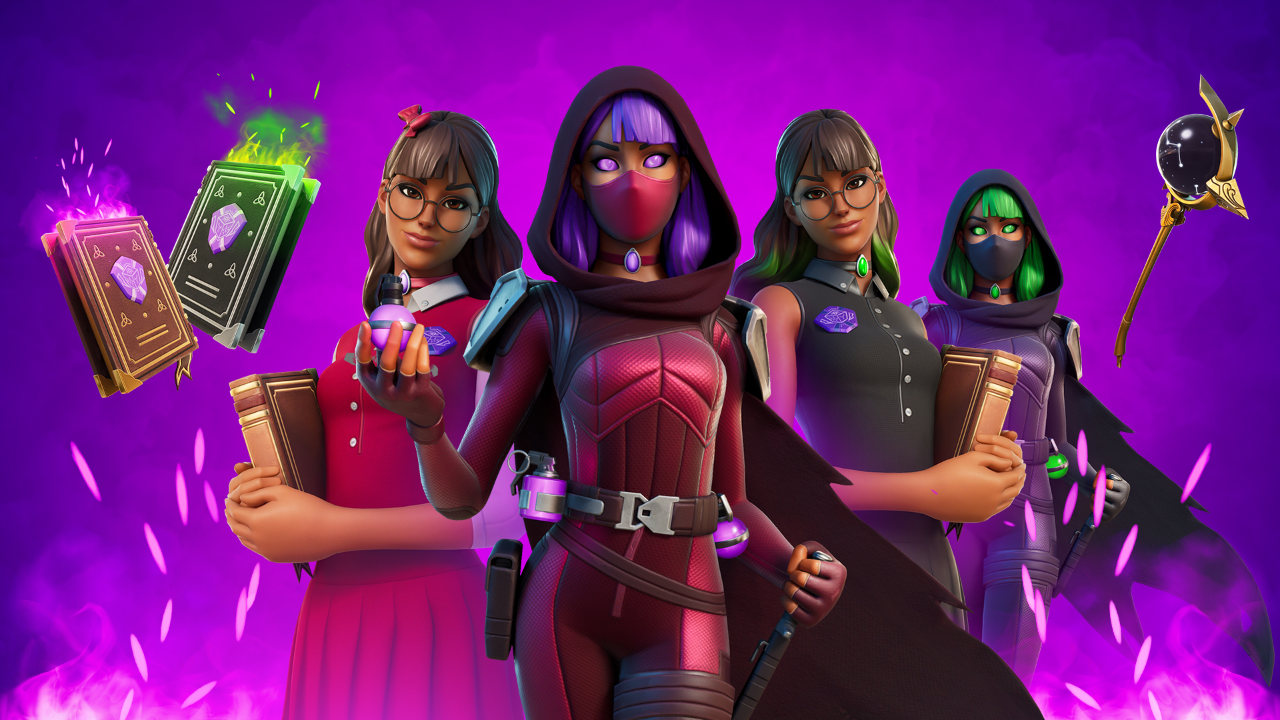 Fortnite has added tomorrow's Item Shop sections to the server, giving us a preview of what will be available. The new MamaBenjyFishy Locker Bundle and returning Wrap cosmetics will replace the Winter Ski set in the next rotation.
Here's a preview of the Item Shop for March 19, 2023:
MamaBenjyFishy's Locker​
Isabelle Outfit
Bewitching Blades Pickaxe
Kiss Kiss Emote
Mime Time Emote
MamaBenjyFishy's Locker Bundle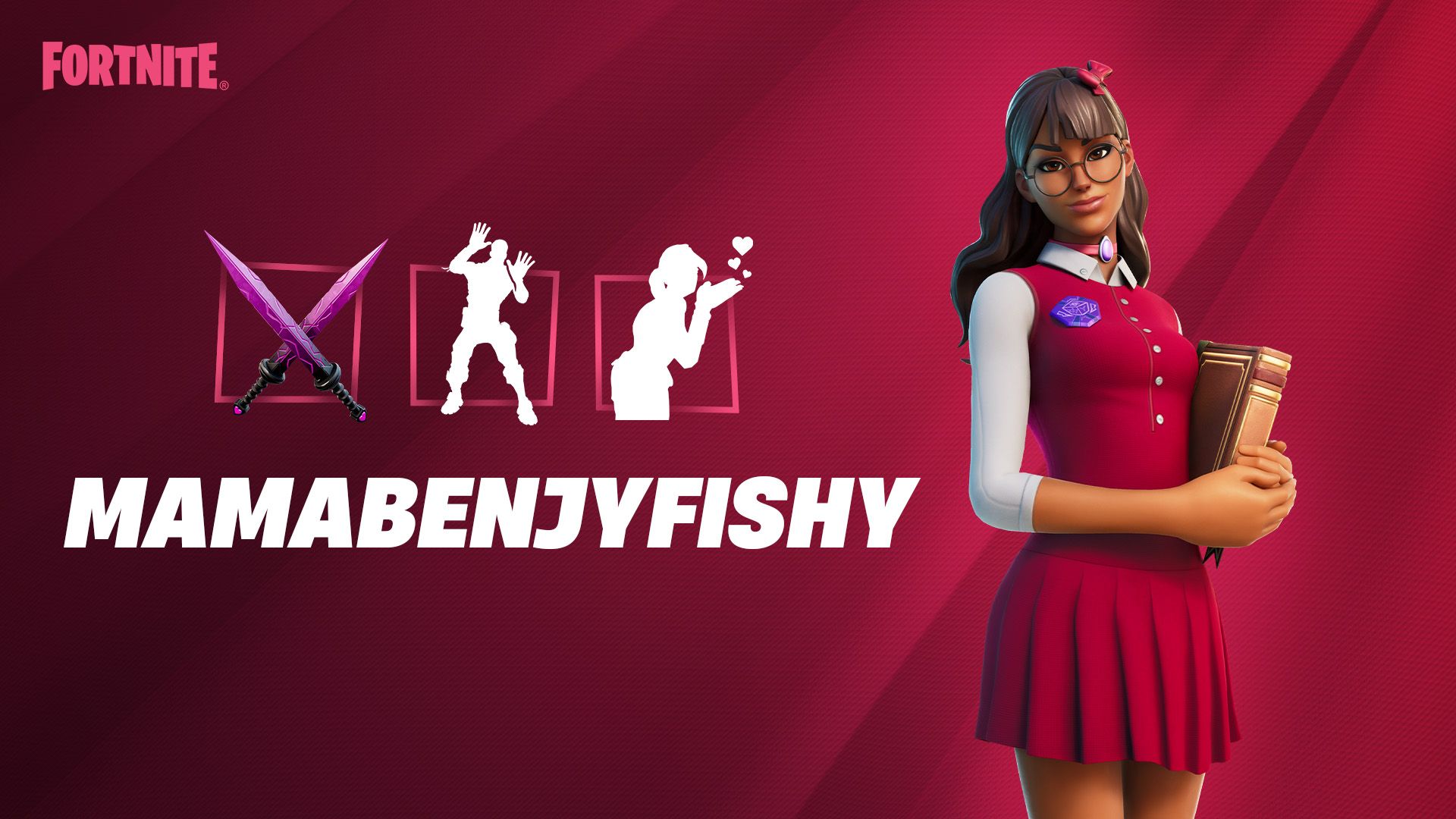 ---
Show Wraps on Your Outfits!​
Wrap Recon Bundle
Quickchange Bundle
Wrap Trapper Bundle
Lt. Look Bundle
Chic Commodore Bundle
Mod Marauder Bundle
Vogue Visionary Bundle
The Stylist Bundle
Customized Captain Bundle
Wrap Major Bundle
Holoslash Pickaxe
Futureproof Flail Pickaxe
Sleek Hologlyph Back Bling
Hologlyph Back Bling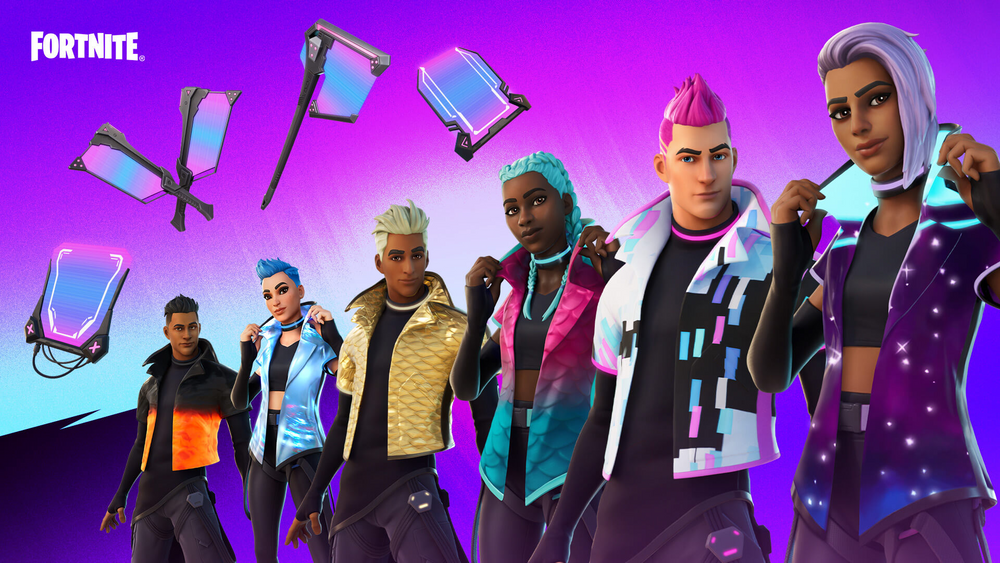 ---
Wraps​
Clouds Wrap Pack Bundle
Unknown cosmetic [x11]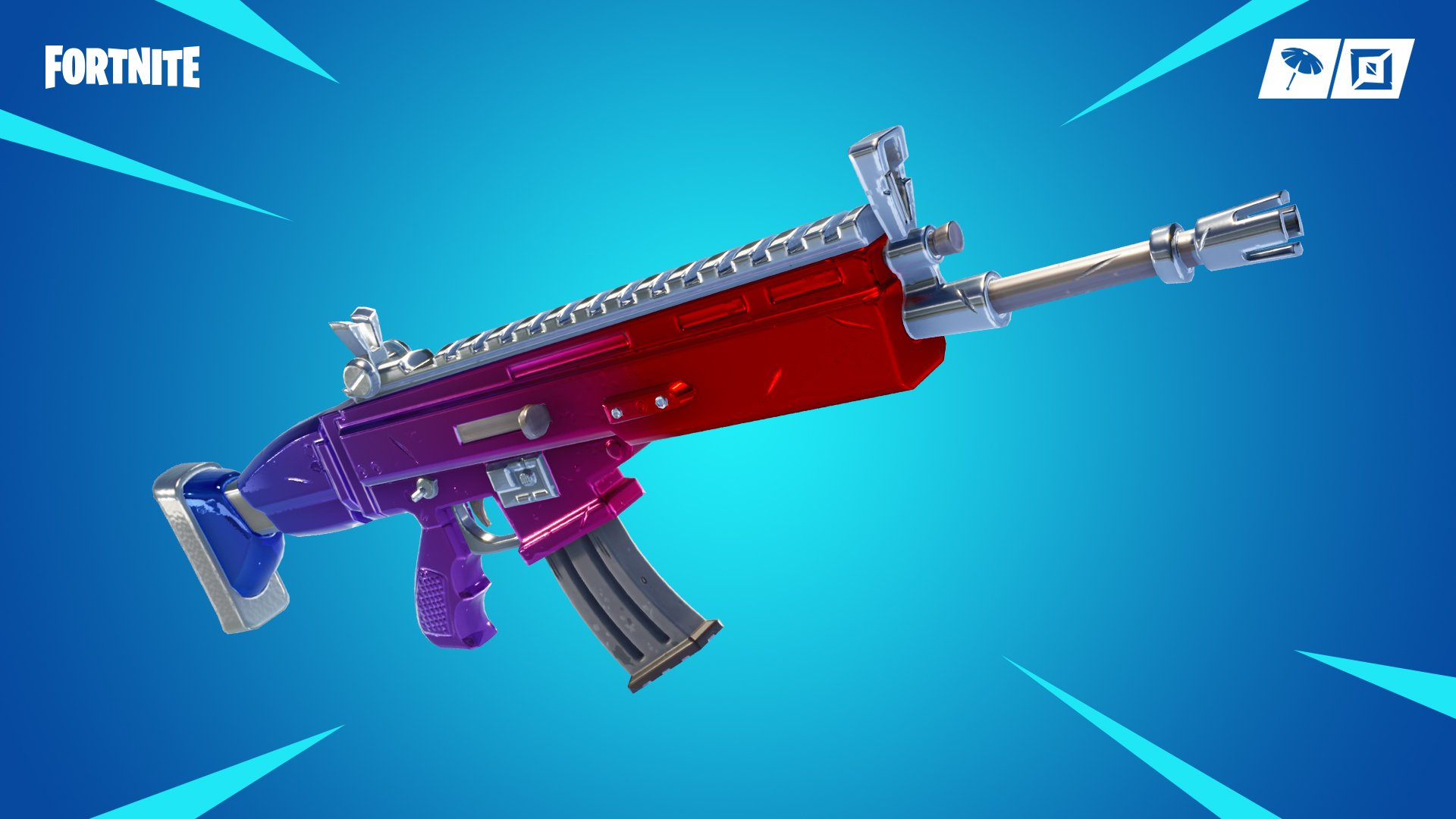 ---
John Cena​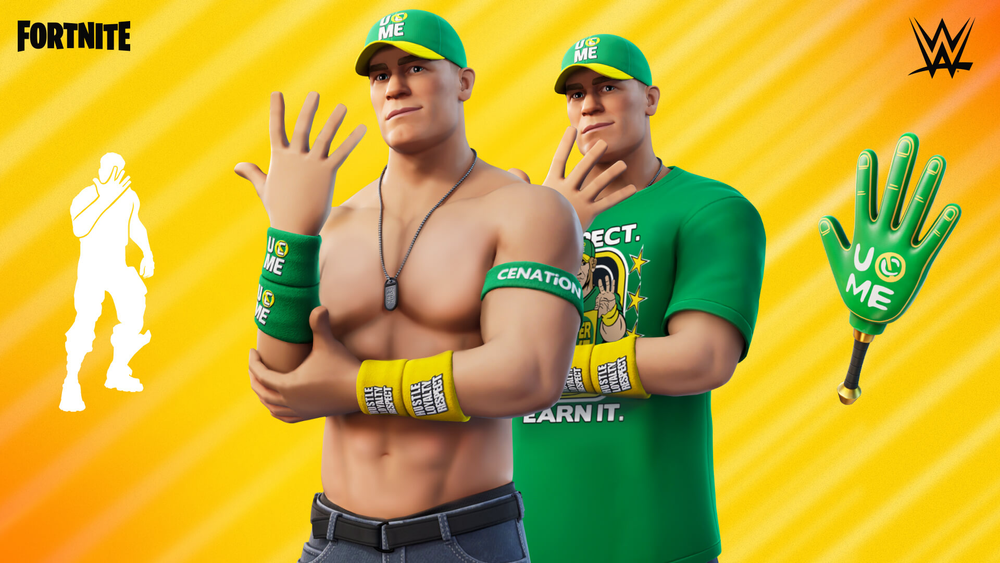 ---
Raccoon City Survivors​
Leon S. Kennedy Outfit
Claire Redfield Outfit
Leon's Combat Knife Pickaxe
Umbrella Parasol Pickaxe
Raccoon City Survivors Bundle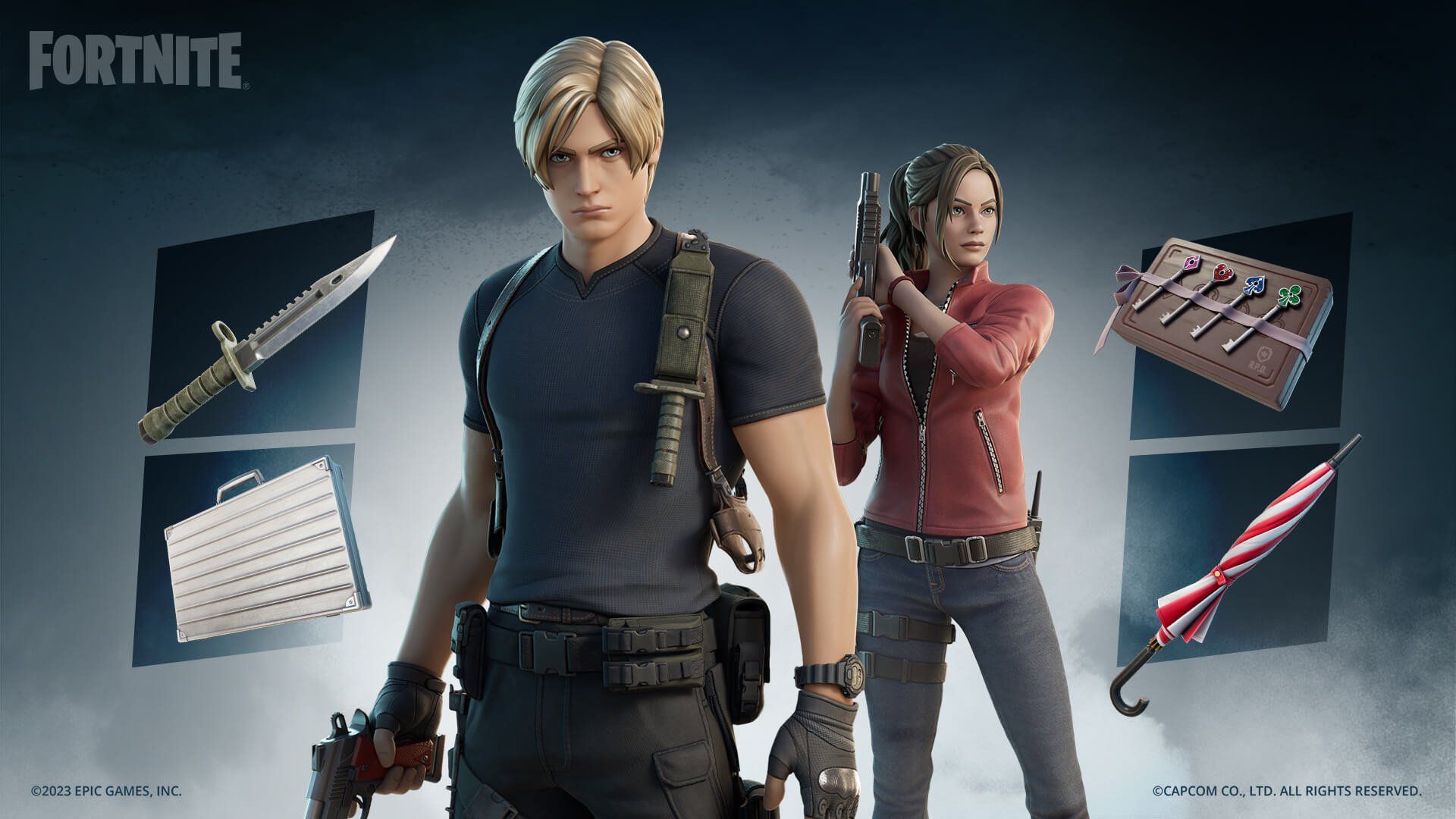 ---
Lucky Offers​
Sgt. Green Clover Outfit
Pot o' Gold Pickaxe
Wild Card Outfit
Tailor Outfit
Haze Outfit
Diamond Eye Pickaxe
Clover Team Leader Outfit
Goldy Lock Back Bling
Safecracker Glider
Chance Outfit
Lucky Rider Outfit
Lucky Wrap
Aura Outfit
Guild Outfit
Raining Doubloons Emote
Bespoke Blades Pickaxe
Silver Strikers Pickaxe
Emerald Smasher Pickaxe
Gold Chain Back Bling
Lucky Coins Back Bling
Starshot Pickaxe
Lucky Clover Back Bling
Wild Card Wraps Bundle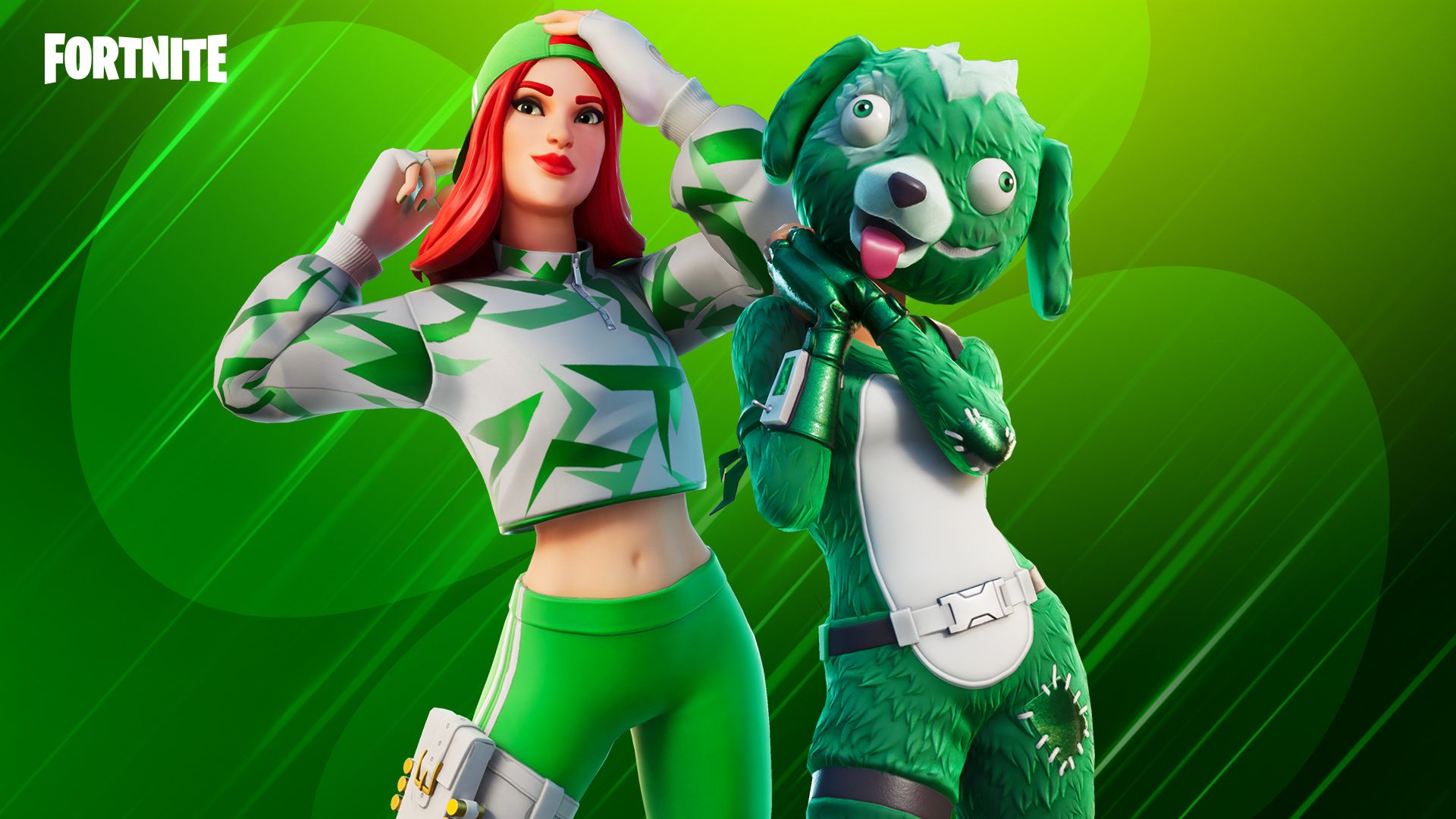 ---
The Kid LAROI​
The Kid LAROI Outfit
The Rogue LAROI Outfit
LAROI Free Style Wrap
The Kid LAROI Bundle
The Dance LAROI Emote
Stay Afloat Emote
Heart of a King Emote
Stay Music Pack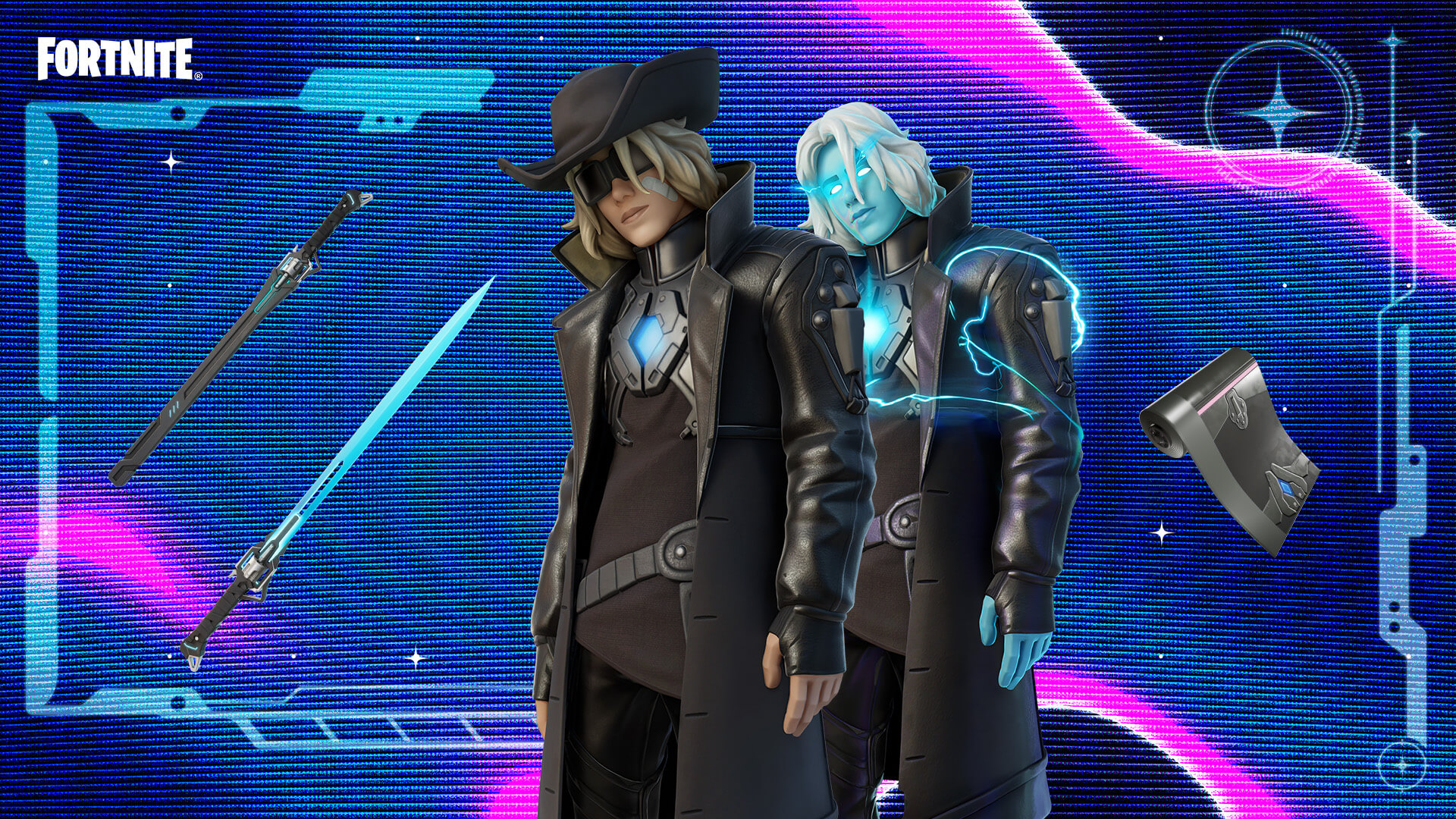 ---
Horizon Zero Dawn​
Aloy Outfit
Aloy's Spear Pickaxe
Shield-Weaver Wrap
Heart-rizon Emote
Glinthawk Glider
Horizon Zero Dawn Bundle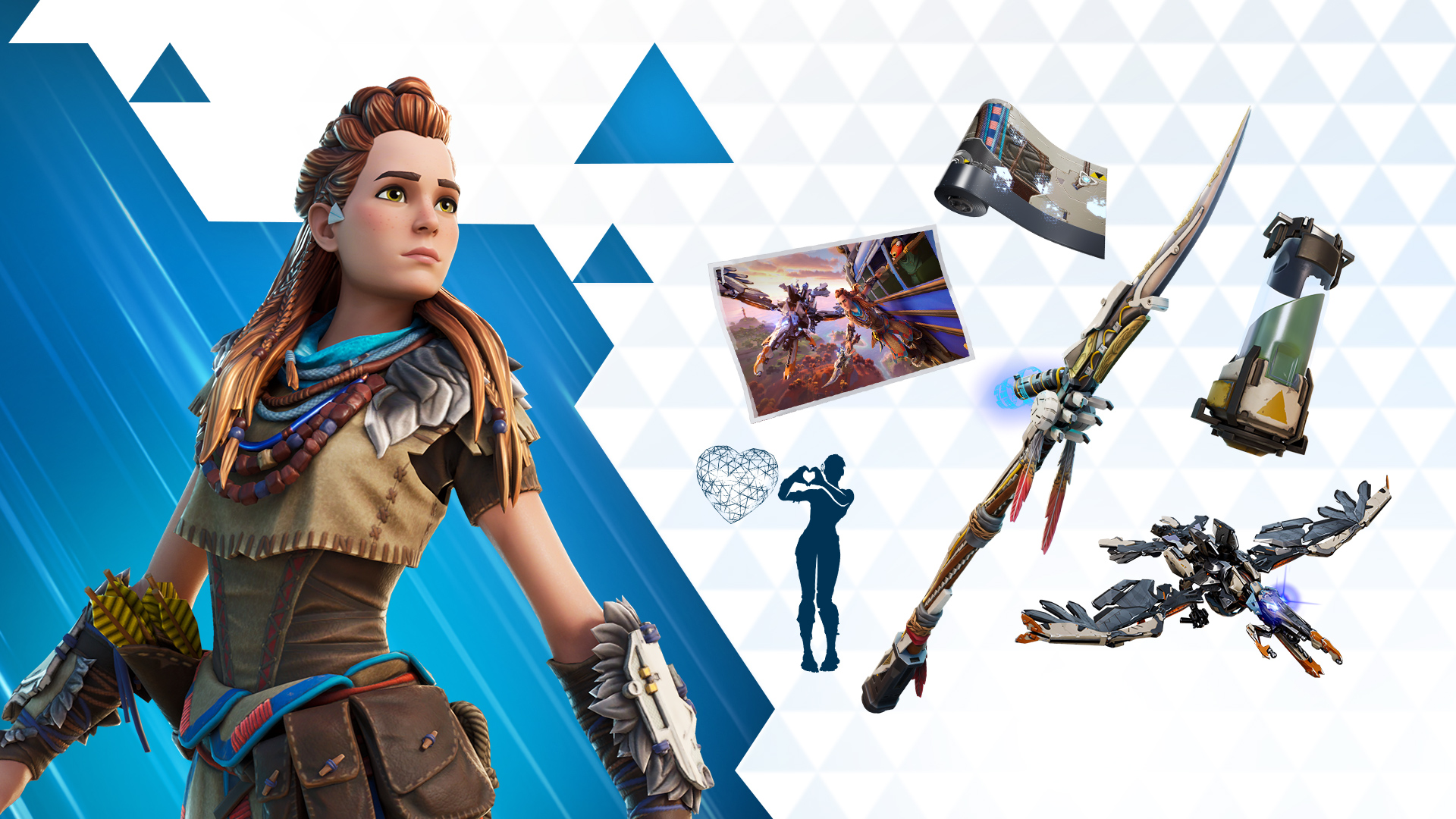 ---
Special Offers & Bundles​
Ned the Eternal Pack
Metalcore Mina Pack
Anime Legends Pack
Marvel: Royalty & Warriors Pack
Corrupted Legends Pack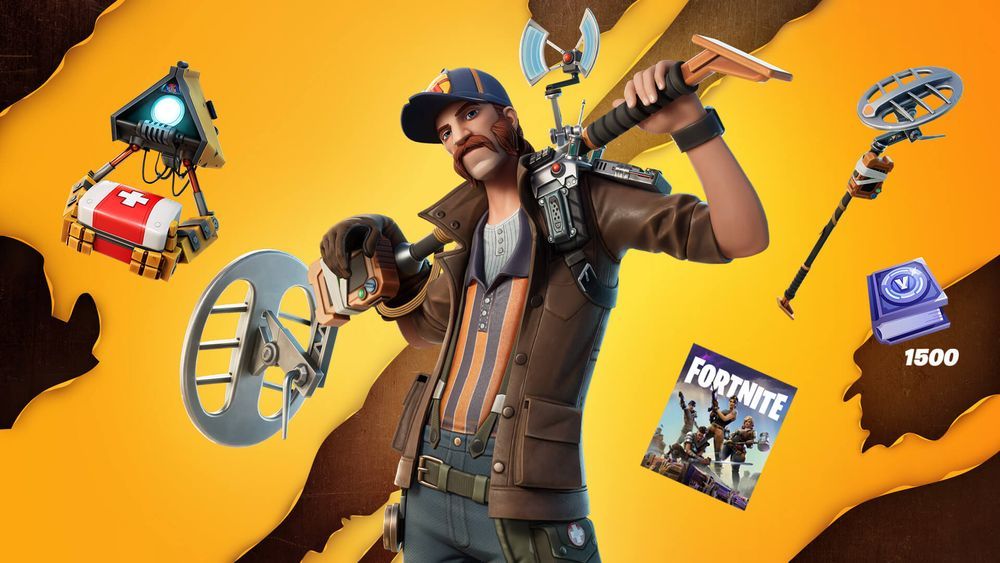 ---
Featured Items​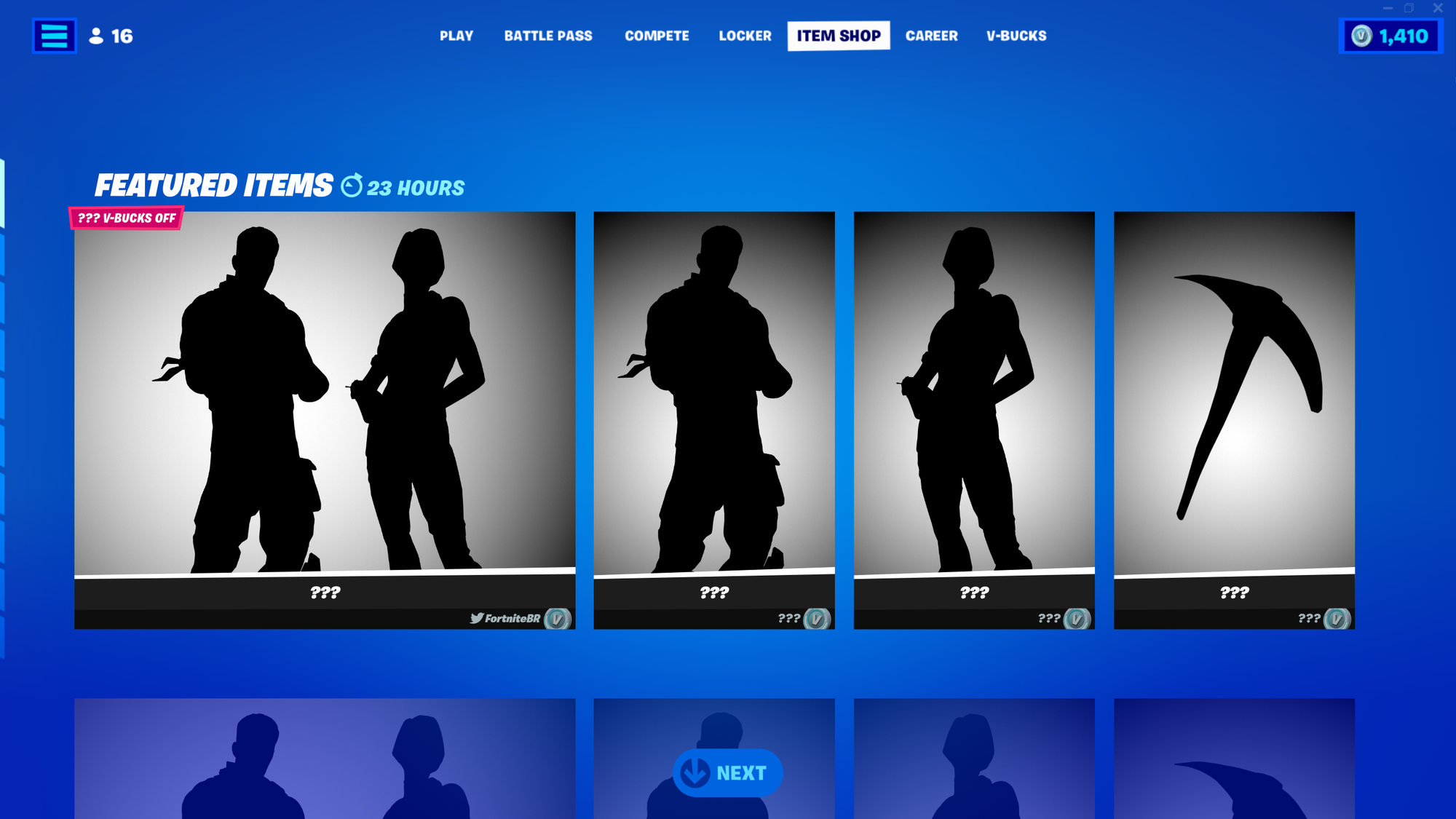 ---
Daily Items​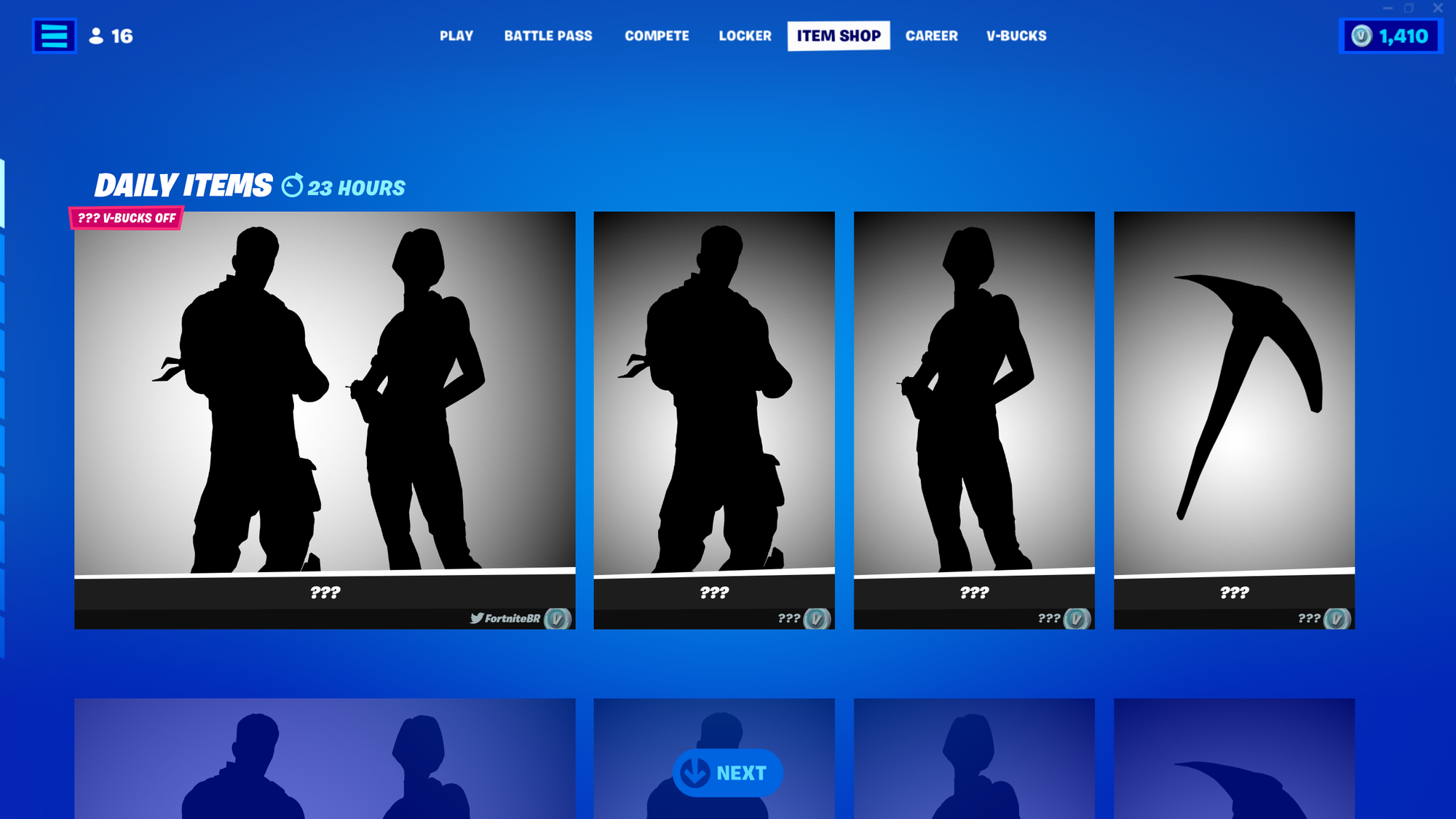 ---
In other news, Epic Games has officially announced a release date for the Unreal Editor for Fortnite.
to read more.
Follow us on Twitter (