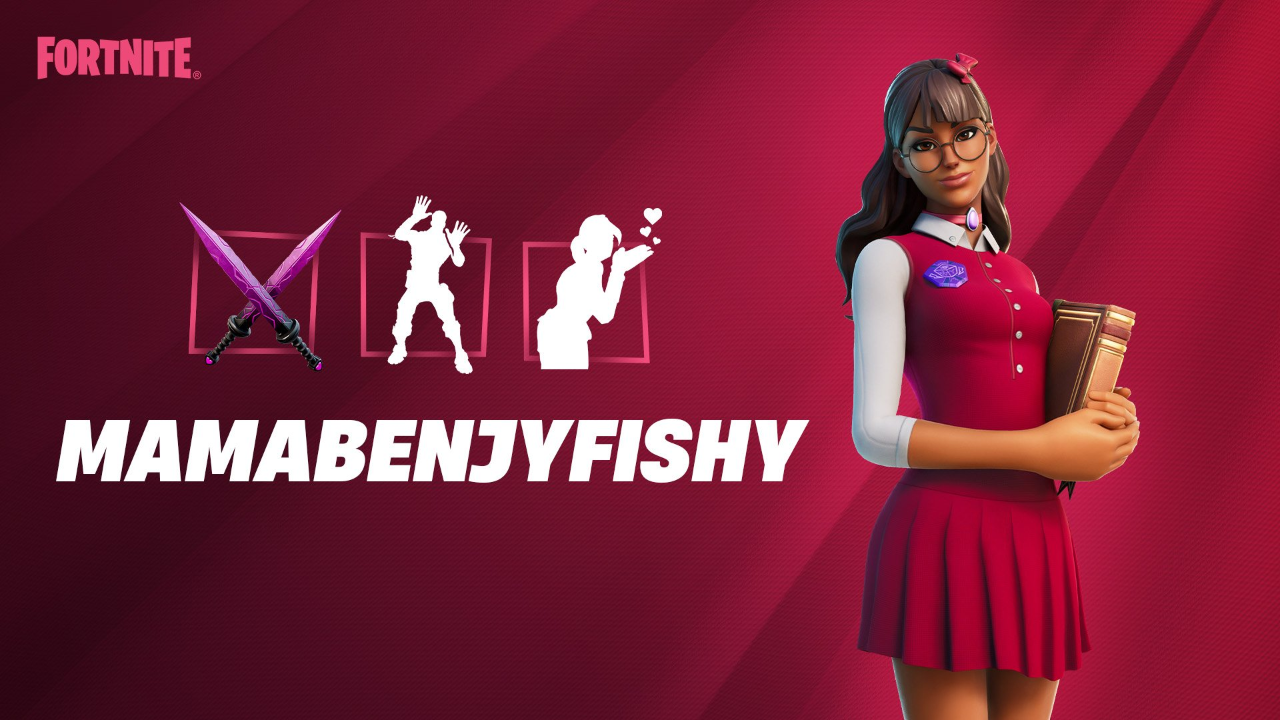 Content creator MamaBenjyFishy has announced that her own Locker Bundle will be available in the Item Shop tonight.
Today has been insane, 1st the mamabenjyfishy cup and also my own locker bundle on Mother's Day (UK). Thank you
March 18th at 8PM ET - midnight UK. Make sure to use code mamabenjyfishy and tag me on Twitter

— GXR Anne Fish (@mamabenjyfishy)
MamaBenjyFishy's Locker Bundle includes the following cosmetics:
Isabelle Outfit
Bewitching Blades Pickaxe
Kiss Kiss Emote
Mime Time Emote
The Book of Spells Vol. 3 Back Bling
Extracurricularmor Built-in Emote
The price of the new Locker Bundle is currently unknown, but it's estimated to cot around 2,100 V-Bucks, which is a discount of 1,200 if each item was to be purchased separately. Players who already own items from the Bundle will receive a discount relative to the value of each owned cosmetic.
---
In other news, Epic Games has officially announced a release date for the Unreal Editor for Fortnite.
to read more.
Follow us on Twitter (