iPhone Gaming
iPhone Gaming
As you probably know if you've ever walked around a mall or a Target,
Minecraft
[
$6.99
] merchandise is definitely not something you have to look hard for. There are all kinds of clothes, toys, LEGOs, all inspired by the massive hit that is
Minecraft
. I didn't think there was space for more
Minecraft
toys until I saw the
upcoming Mattel Minecraft Hot Wheels cars
, which look pretty amazing and inventive. Bryan Benedict, one of Mattel's designer, talked about the upcoming toys and explained how he was inspired to turn the game's popular monsters into vehicles.
He talked about how he tried to understand the personality of each monster and then transform it into a vehicle that would make sense for that character. For instance, there's an Enderman lowrider limo that, similarly to the
Mineraft
character, is all about aimlessly wandering around with no specific destination in mind. And, of course, there's a block hidden in the trunk limo, which is perfect for a character known for carrying blocks around. The Creeper vehicle has TNT blocks for an engine, the Zombie is a demolition derby car (which keeps on going even though it should be dead), the Golem is a forklift, and so on. All the vehicle designs have a reason for being as they are, and they are all pretty cool. The vehicles will launch this October, and we have no price for them yet.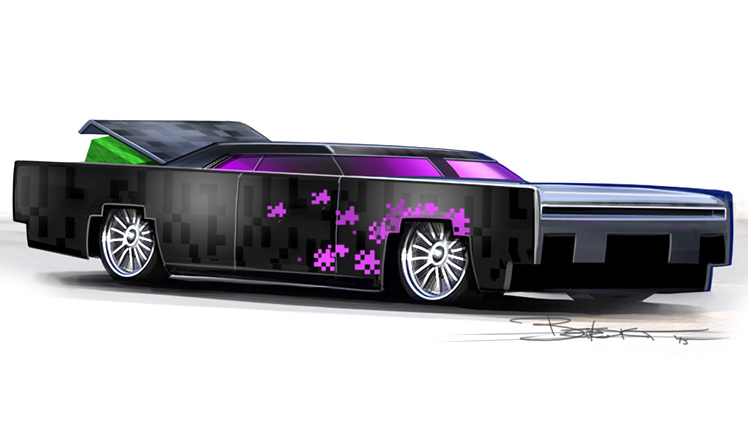 Continue reading...