iPhone Gaming
iPhone Gaming
Marvel Puzzle Quest
[
Free
] is celebrating its 4-year anniversary (how time flies, doesn't it), and it's adding new characters and introducing new events to the game. Specifically, we are getting a new 3-Star Modern and 5-Star Classic Gambit starting October 5th. In addition to this new character, the developers are adding Anniversary events starting on the 5th as well and ending on the 15th of October. As is always the case, if you log in during that period, you'll get a free Anniversary token. And all events will give players double Iso-8, again as is usually the case during events like this one.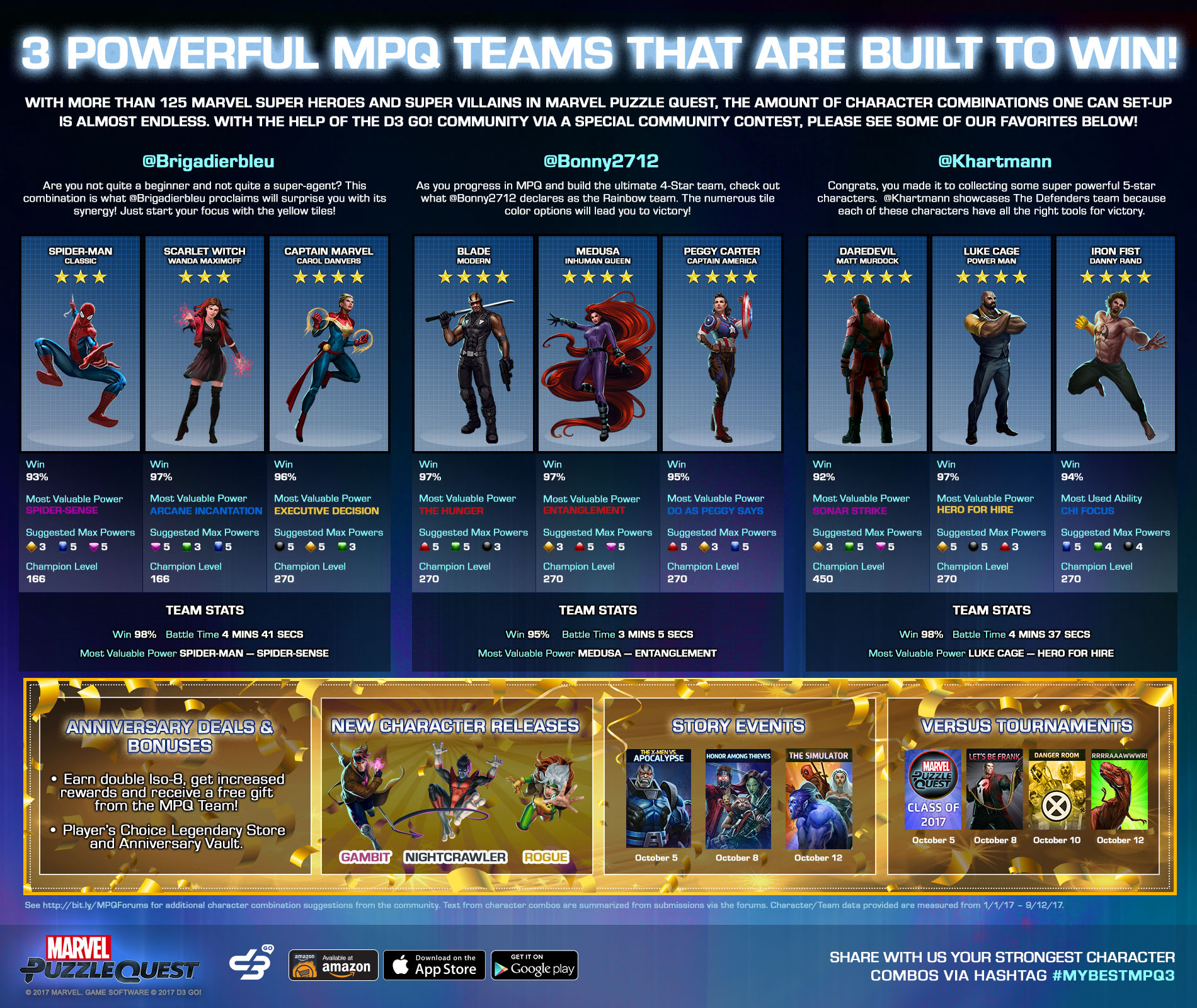 This anniversary event is called
X-Men Vs The Apocalypse
and is a new Boss Event. Apocalypse summons his Four Horsemen (each a tile) to defend him, and these tiles can't be matched or destroyed, which is a new twist to the game. If you're a fan of the game, you'll probably enjoy the new anniversary event. And I'm glad to see the game still going strong 4 years after its release and how its developers continue to pour in more content.
Continue reading...