iPhone Gaming
iPhone Gaming
I've written extensively about the possibility of Generation 3 creatures from the Ruby, Sapphire and Emerald games making their debut in
Pokemon GO
[
Free
], and Niantic have not exactly been subtle in the numerous hints that have been discovered both within and outside of the game. While the biggest indicator thus far has been the
discovery of 135 new Pokemon
in the datamine of the title's latest update, today a brand new teaser image for an upcoming
Pokemon GO
Halloween event has emerged that brings even more credence to this theory. As well as touting Gengar, Misdreavus and a Pikachu wearing a witch's hat, third generation ghost-type monsters Duskull and Sableye are also present, suggesting either a partial or complete release of this new cast of creatures before October 31st.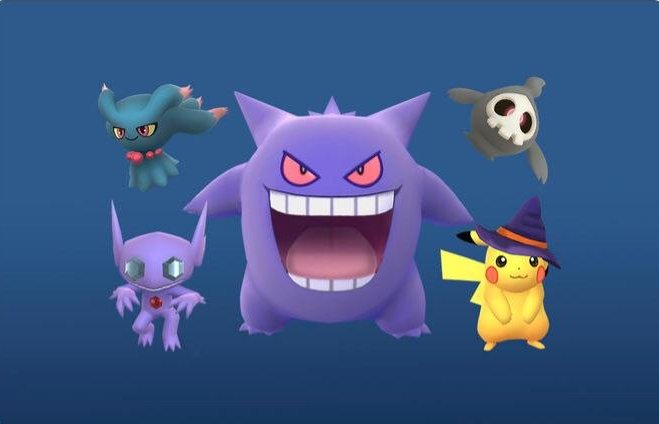 While this is by no means the first hint of third generation Pokemon becoming available in
Pokemon GO
over Halloween - the
latest loading screen
featured not only Sableye and Duskull, but also Dusclops, Shuppet and Banette - this official promotion on the Apple Watch App Store all but confirms their ominous presence in the game. It's unclear whether this will exclusively release ghost types into
Pokemon GO
, perhaps in the same way that the cast from Gold and Silver were slowly introduced starting with the baby Pokemon, or if this will open the floodgates for Ludicolo, Flygon and Luvdisc to make their glorious appearances in the game. However, more beasts to catch and train within
Pokemon GO
is always a good thing, especially with how emotionally attached I am to the third generation Pokemon. For more information on future updates to
Pokemon GO
,
head by our forum thread
and keep a keen eye on
our Discord server
.
[via
@SerebiiNet
]
Continue reading...