iPhone Gaming
iPhone Gaming
Hello, gentle readers, and welcome to the SwitchArcade Round-Up for December 24th, 2018. If you're reading this, I'll assume you're either a couple days in the future, are enjoying a quiet evening at home, or are hiding from your family. Whatever the case, I've got you covered, friend. Understandably, there isn't a lot of news happening today, but we do have quite a few new releases to cover and a few interesting sales to check out. Let's get festive!
New Releases
Wondershot ($9.99)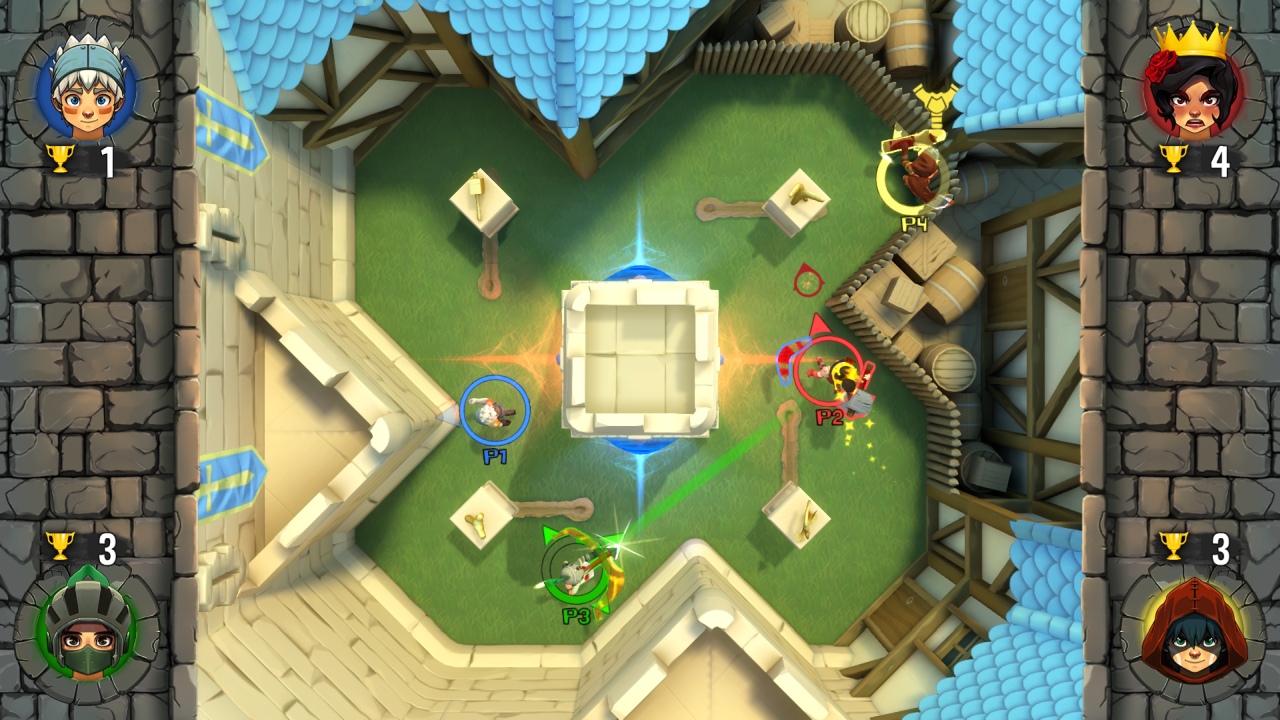 When it comes to video games, getting golf wrong is a pretty tough thing to do. On the flip side, however, trying to find ways to stand out is pretty hard. As such, most golf games tend to fall in a sort of not-bad-not-great miasma and that is almost exactly where
Wondershot
lives. It's good in multiplayer, but only supports local play. The single player is okay when taken in small doses but gets old fast. I'll grant that the Switch makes it easier to get impromptu local multiplayer going, but I'm not sure that's enough to give it a strong recommendation.
Mech Rage ($9.99)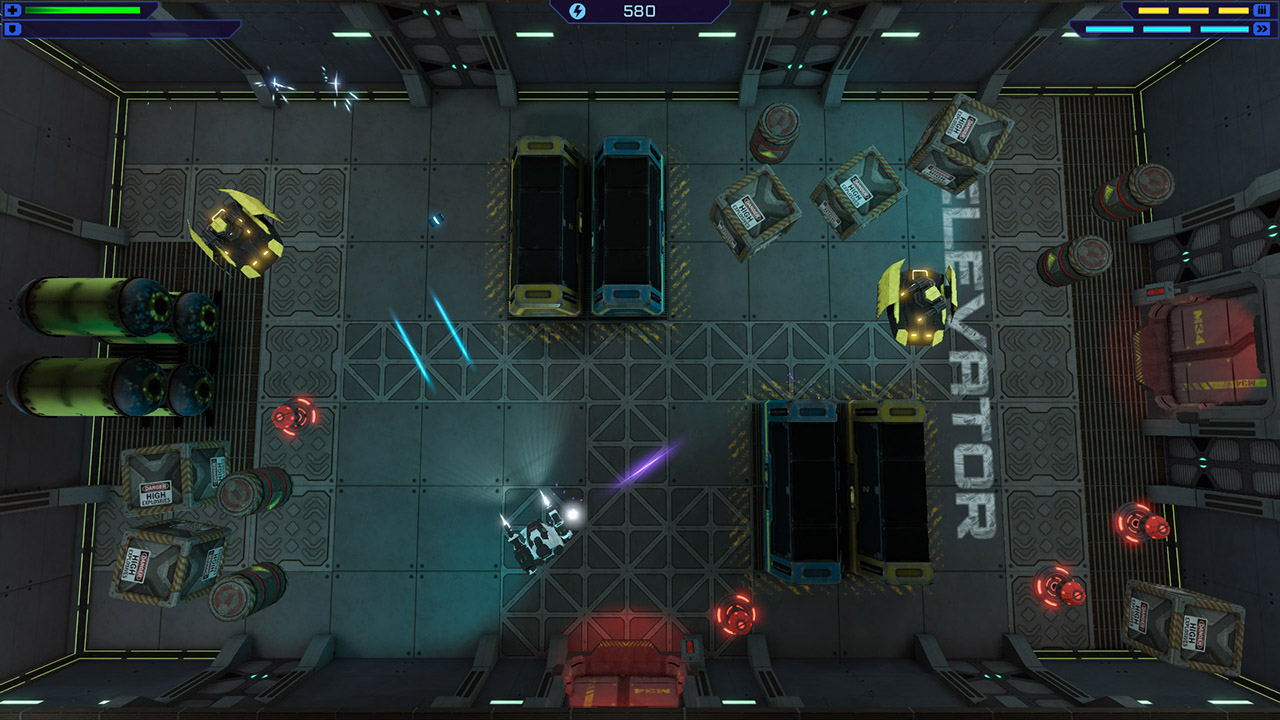 This top-down shooter comes from the makers of
Tactical Mind
. You play as a mech that you can upgrade as you play. I'm struggling to find much to say here, to be honest. It looks like a perfectly serviceable top-down shooter, and I do like some of the games this developer previously worked on. It might be worth looking into if you're a fan of this genre. If you're just dipping your toe in, you might be better off going with one of the 10tons games that are on sale right now. Still, mechs are really cool and this game does look fast and smooth. Eh, go with your heart on this one.
Mana Spark ($9.99)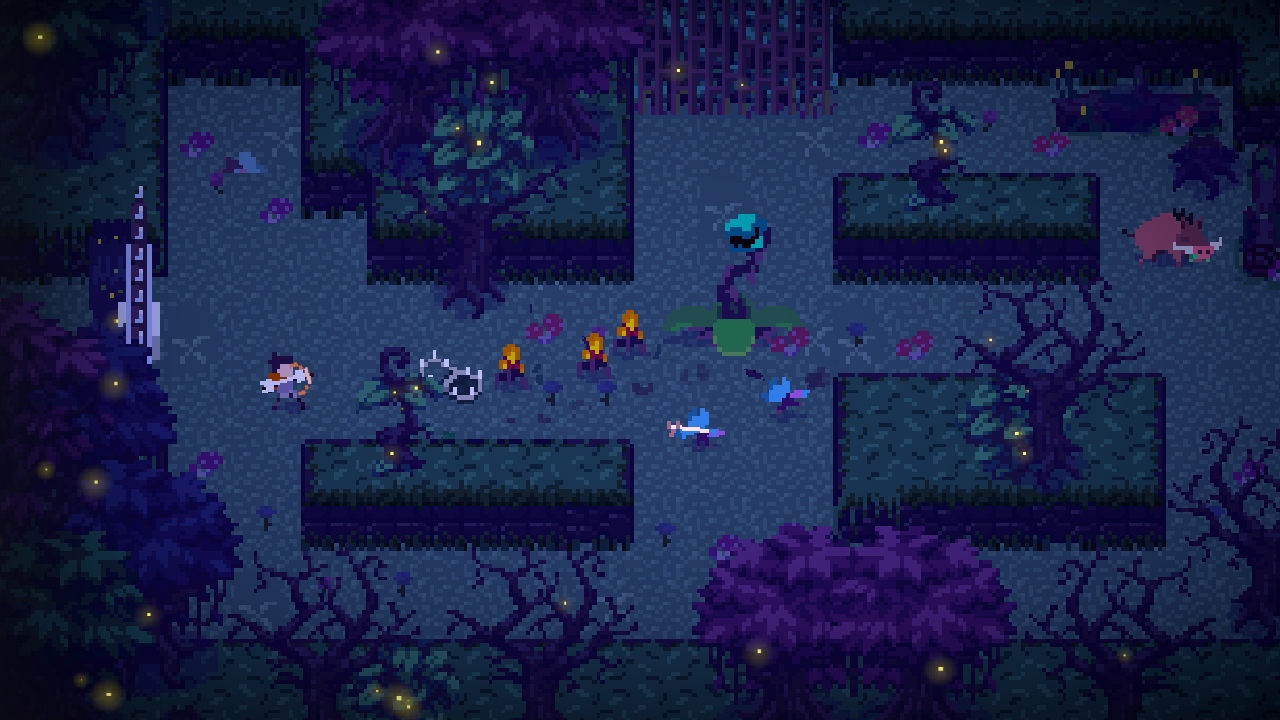 Hm, hm, hm. I like the look of this one, and its concept comes off like a mash-up of
Titan Souls
and roguelites, which sounds nice. On the other hand, most of the feedback I've seen on
Mana Spark
seems a little lukewarm. It's not bad, apparently, but there's not enough loot in it to satisfy the loothounds and not enough depth to the bosses to keep the strategic action fans happy. The Switch isn't exactly thirsting for good roguelites, either. I suppose if you're completely tired of
Enter the Gungeon
and
Crypt of the Necrodancer
, you may want to have a look at this.
Koloro ($9.99)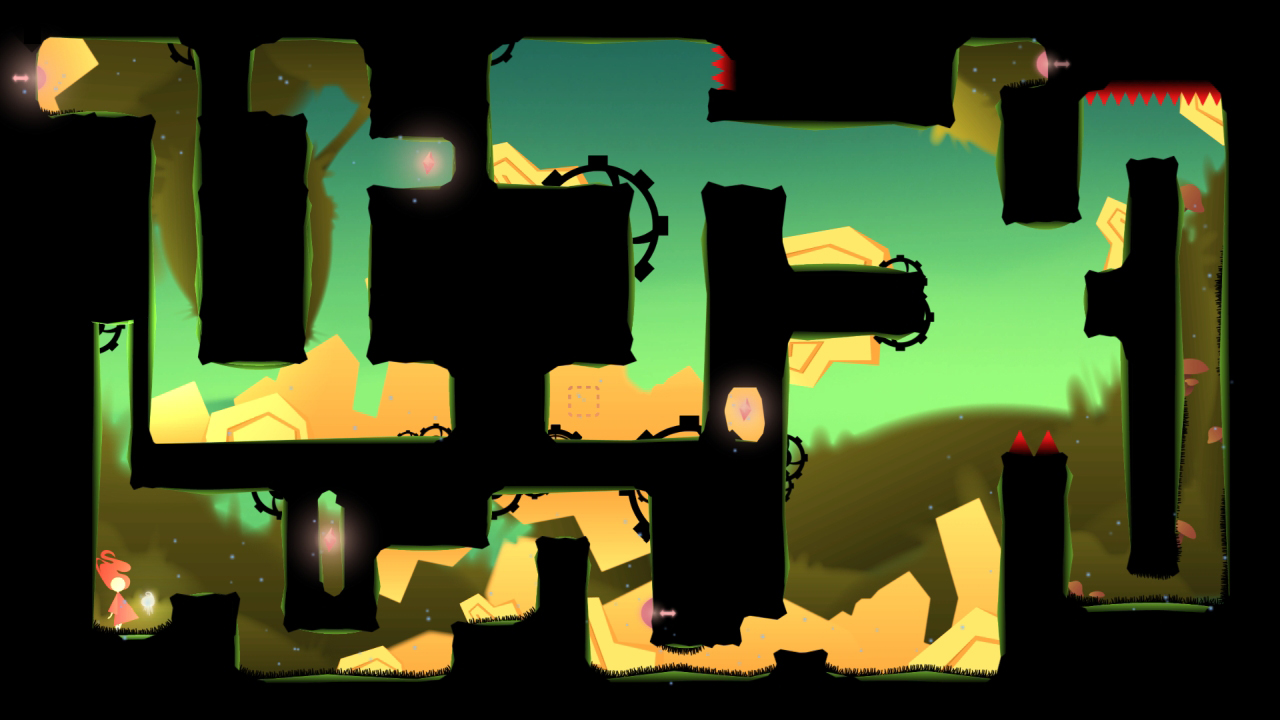 This is a one-button action game where your character is always moving forward. The only way you can change direction is by jumping off a wall. So it's really about timing your jumps and hitting things just so in order to keep from dying. It kind of reminds me of
Nekosan
on mobile, actually, but there are quite a few games like that out there. What makes this one stand out? Well, it has more than 300 levels, for starters. That's… not a little. It also offers a co-op mode which seems like a good recipe for fun or disaster depending on the disparity between each player's skill level.
Super Treasure Arena ($9.99)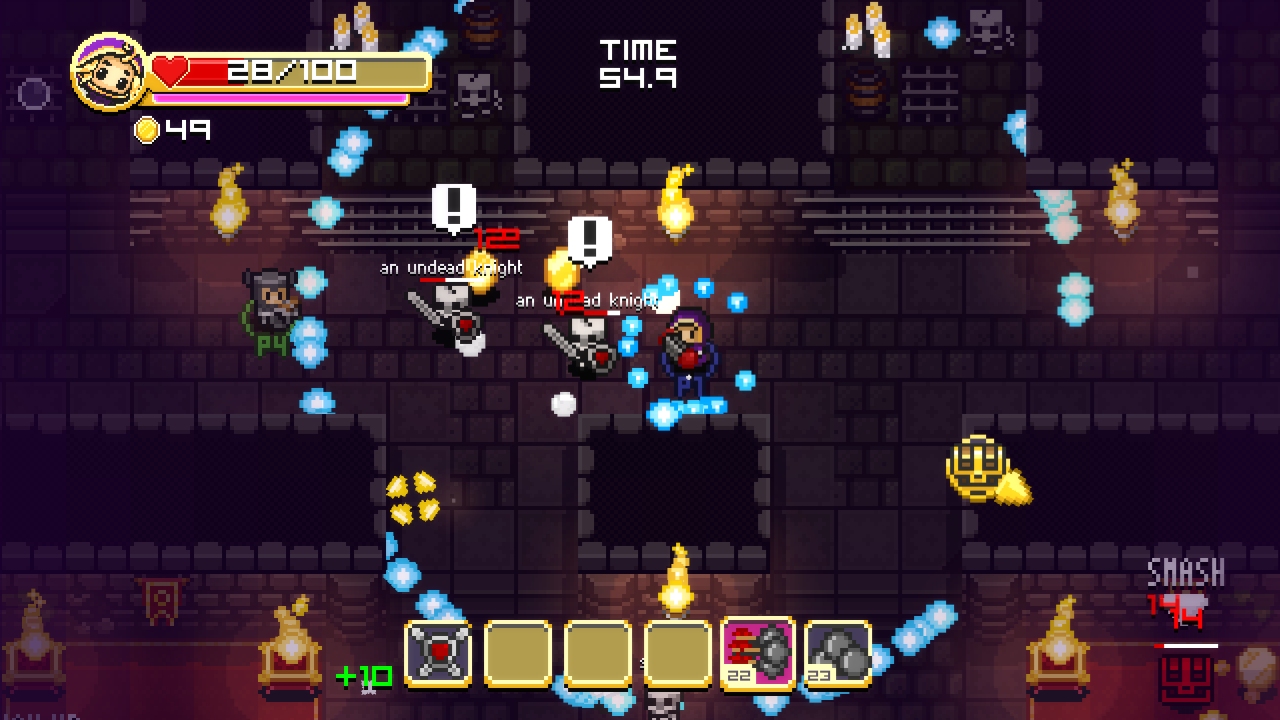 Here's another game that is plenty of fun in multiplayer but gets old very fast in single-player. Unlike many of the other games I could describe that way that come up in these articles,
Super Treasure Arena
is at least somewhat unique in its gameplay. Up to four players compete to try to scoop up the most coins, and you can absolutely steal coins from other players. If you ever had a total breakdown of teamwork during a game of
The Legend of Zelda: Four Swords
, you might have a hint of what's in store for you here. Anyway, if you have time and the friends to get into regular multiplayer sessions, you'll probably like this. If not, well, you probably won't. That's how it is.
Super Hero Fight Club: Reloaded ($9.99)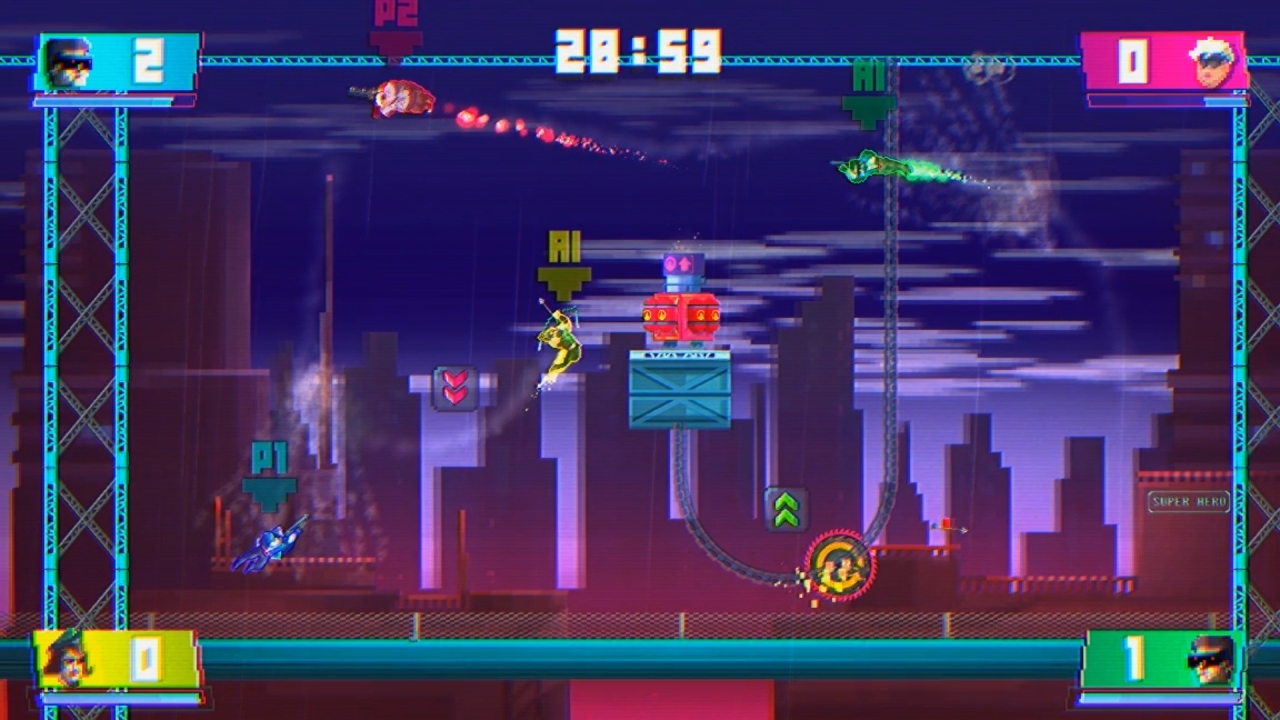 I'm sitting here wondering why so many multiplayer-focused games are releasing around the same time, and I just realized that Christmas family gatherings may well be the time for such games to shine. Anyway, this is a beefed-up follow-up to a popular mobile game where enhanced heroes fly around arenas trying to take each other out using their powers. There are 17 different characters, and if you're expecting memes, I'm here to say that there are memes. Up to four players can duke it out at once, and there are apparently some single-player challenges as well. I don't know, apply the usual refrain of "get it if you're into multiplayer, skip it if you're flying solo", I suppose.
Pipe Push Paradise ($10.99)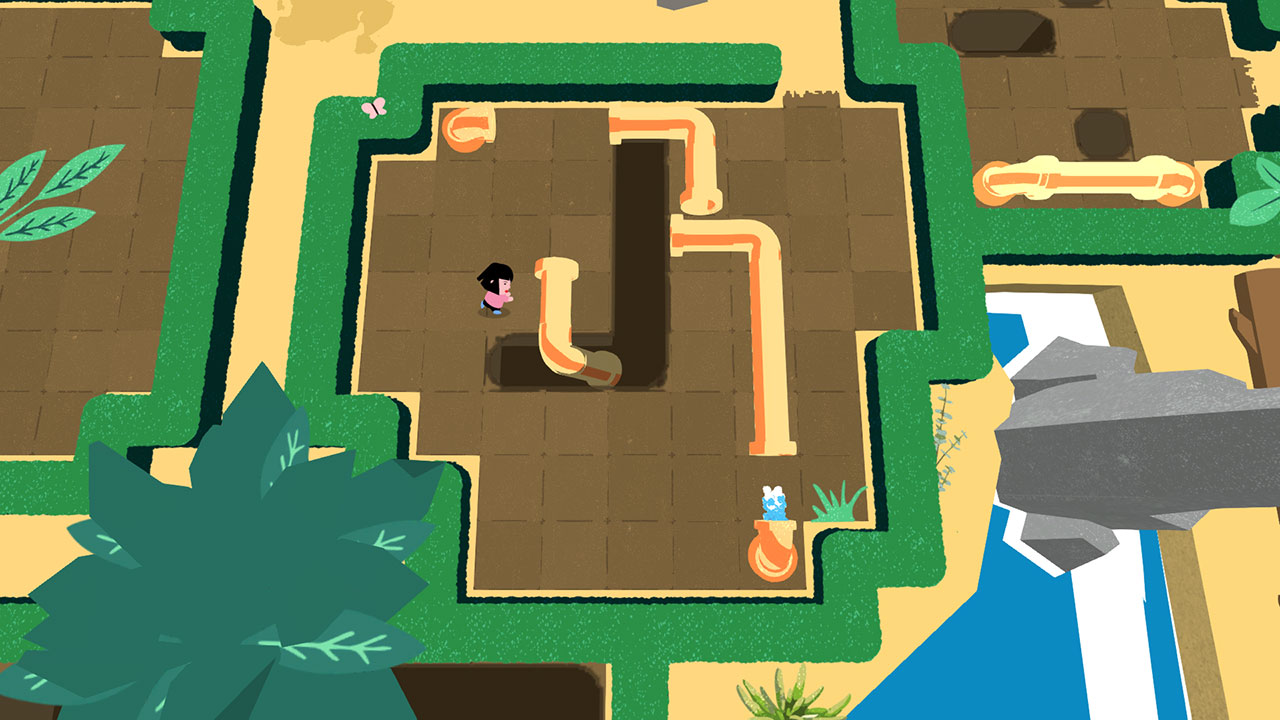 SwitchArcade Recommended!
It's not easy to find decent ways to mix up
Sokoban
-style puzzle games without losing the easy-to-understand mechanics that make them so appealing.
Stephen's Sausage Roll
made some major headway, and it's hard not to see some of that game in
Pipe Push Paradise
. It's the old chestnut of having to connect pipes to make the water flow, but you've got to manually roll the pieces into place yourself. Simple enough on its face, but once you start getting pipe pieces with unusual shapes that require you to take height into account, things can get really tricky. I like this one a lot, but whether you feel the same or not will depend on how well you take to thing-pushing puzzle games.
Omega Strike ($14.99)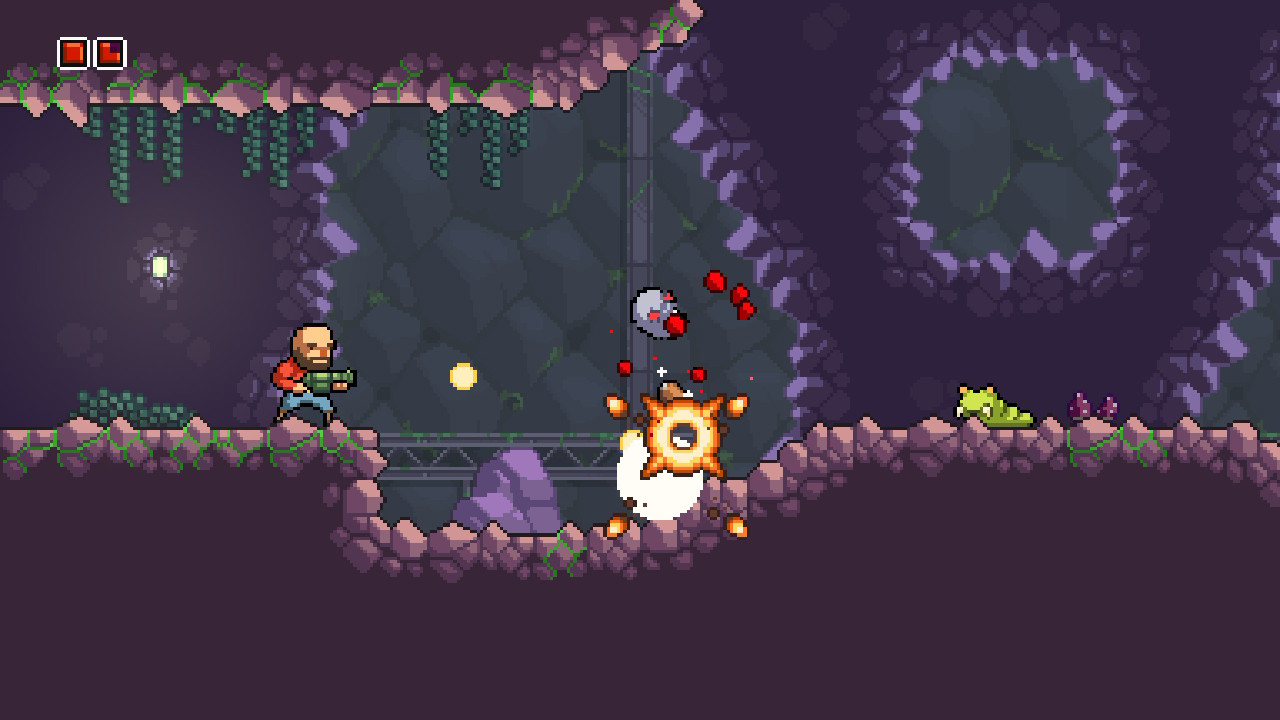 Mobile gaming fans surely remember Woblyware, the developer behind such classics as
League of Evil
,
Random Heroes
, and
Devious Dungeon
.
Omega Strike
is its latest release, making its way to the Switch from various other platforms. It's described as a Metroidvania-style game with a big open world and three playable characters. Honestly, while you can backtrack to get hit point upgrades and cash, I personally feel like this one doesn't quite scratch the itch I'm looking for in a Metroidvania. That said, I think it's safe to say that if you enjoyed the other games from these fine people, you'll probably like this one a lot, too. I'm not sure it quite has the chops to chip into the finest of this genre on the Switch, but it's well-made and has a nice basic appeal to it.
Diggerman ($4.99)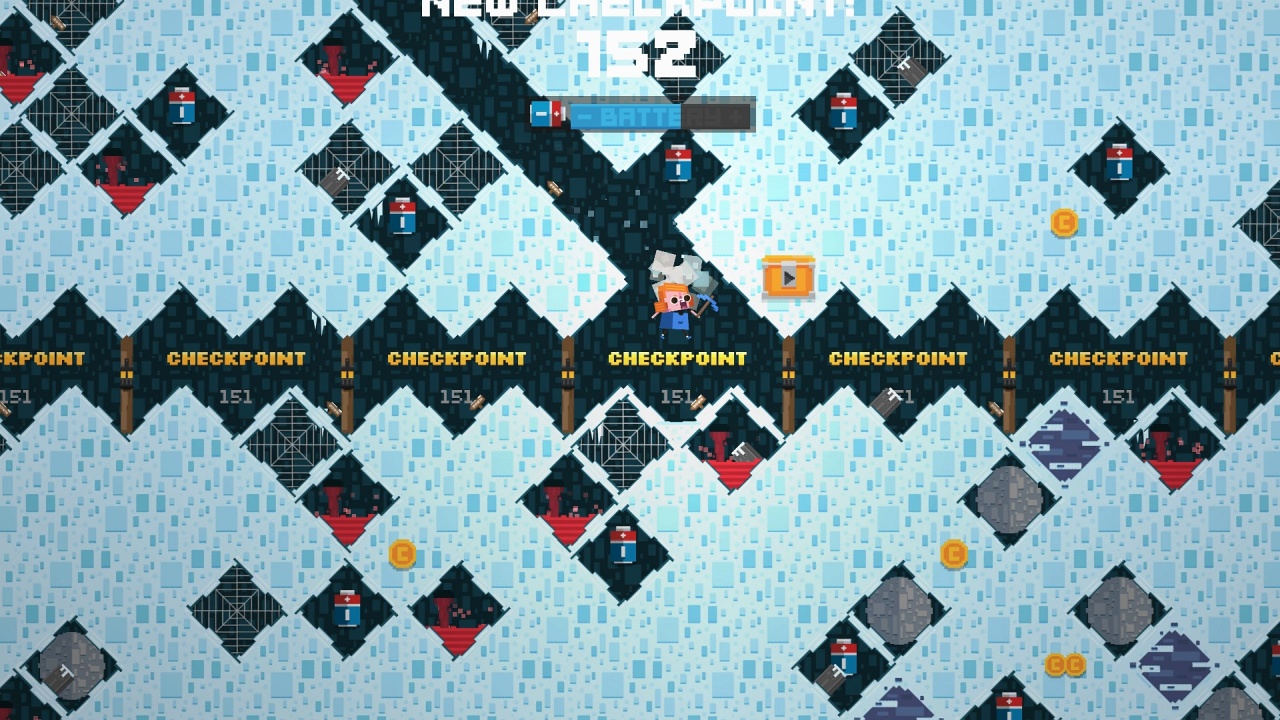 Digging games were very much in vogue a little while ago on mobile, and that's where
Diggerman
was born out of. It's a nice game that leaned a little heavy on its monetization in its mobile form, so seeing it here on the Switch at a reasonable price with all that silliness stripped out is lovely. If you like things like
Dig Dug
or
Mr. Driller
, or just have an appreciation for quick arcadey experiences, you might get into
Diggerman
. It's not spectacular, but it's certainly fun, and at that price, I think that's all it really needs to be.
Blacksea Odyssey ($12.99)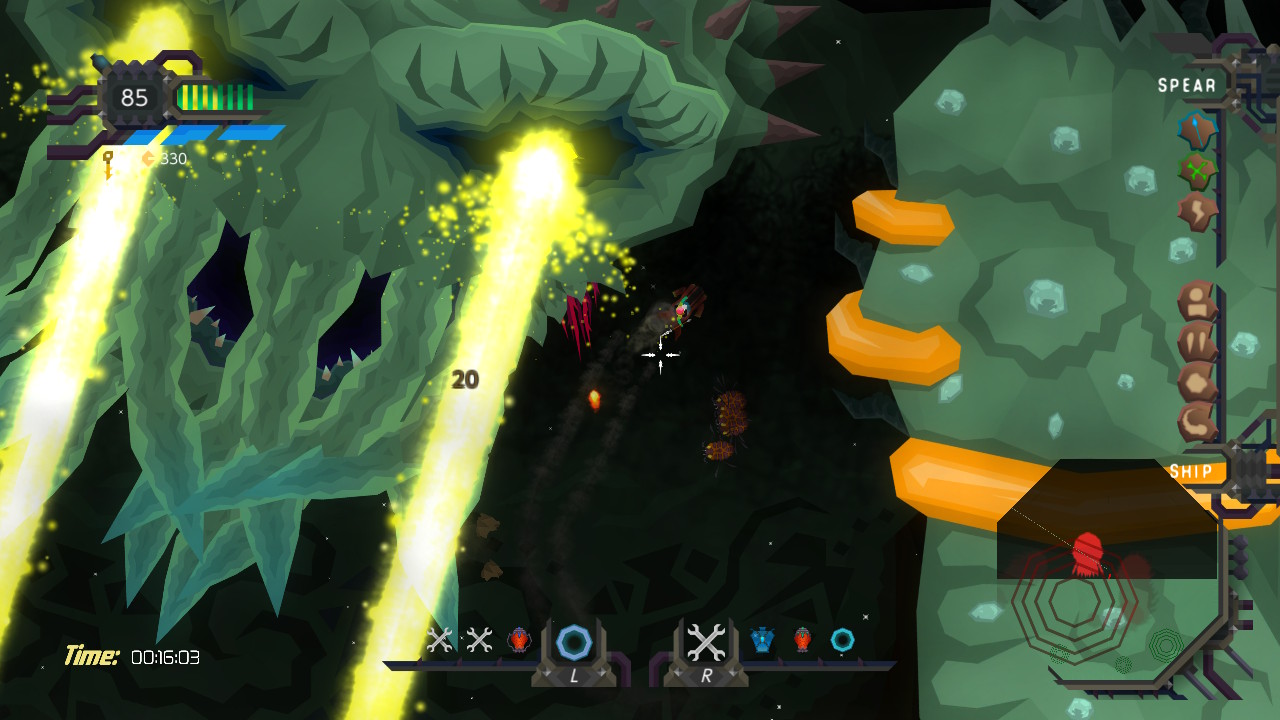 SwitchArcade Recommended!
What the flibbidy-floobidy is this? A top-down shooter roguelite with RPG elements about space-whaling? Friends,
Blacksea Odyssey
is weird as all get-out, but it is pretty darned awesome. If you like top-down shooters but feel like they're all getting a bit tiresome, you should give this one a try. You're hunting gigantic space leviathans and actually have to rip them apart piece by piece. It's a little slow in the beginning but once you get your brain around it, there's nothing else out there quite as nutty-in-a-good-way as this.
Aaero: Complete Edition ($14.99)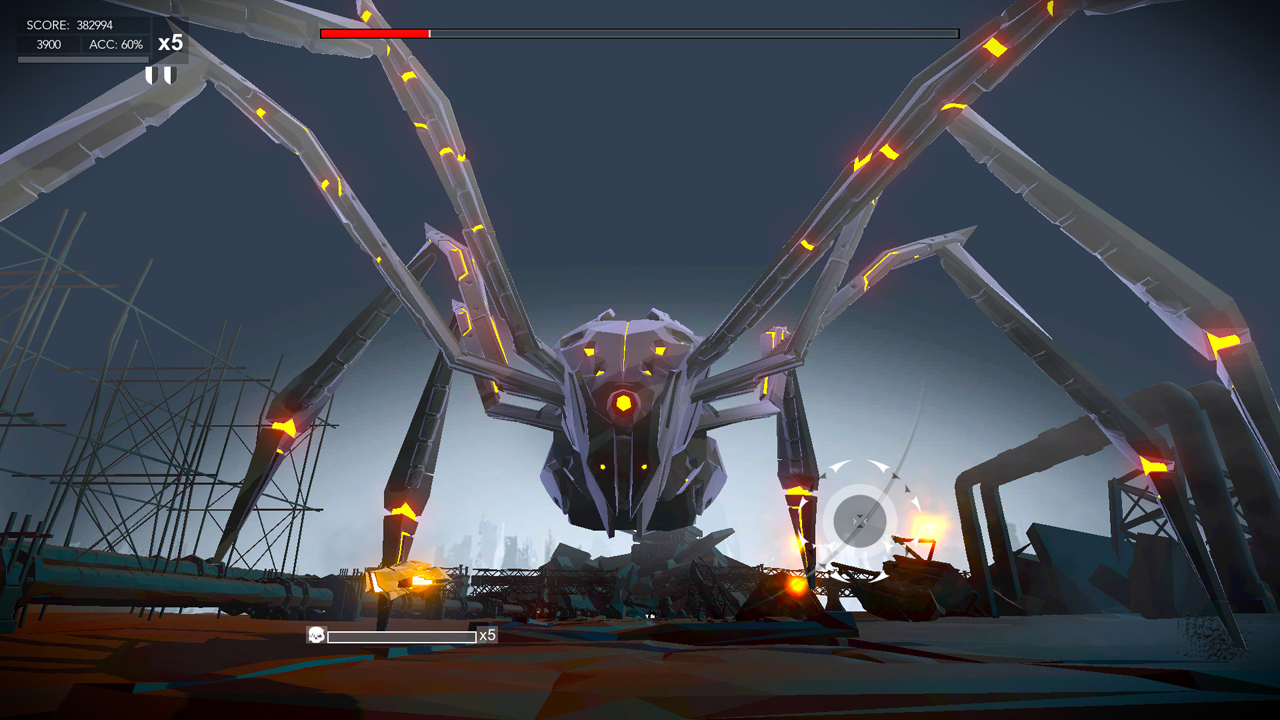 We don't have
REZ
on the Nintendo Switch, and that's a sad thing. What can you do if you want to play a mix of rhythm game and shoot-em-up? Well, you can always go with
Aaero
. It's gorgeous, it has a great soundtrack, and it's a lot of fun to play through. It doesn't quite hold up to replays the way that
REZ
does, however, so don't go in expecting too much. I don't know. This is one of those games that feels like it has its fingers stretched out, just barely missing out on grasping greatness. It's neat and that first playthrough is dynamite, but how well it sticks with you after that is going to depend heavily on just how much you like the music, I think.
Sales
Frankly, at this point, there isn't much to put on sale that isn't already. But there are a few new interesting sales today, with Koei Tecmo and 2K Games putting a bunch of their games on discount. I'd probably recommend
Atelier Lydie & Suelle
to anyone who likes craft-heavy RPGs, but I have a feeling you can find that one in a physical version for a lower price if you hunt. Well, if you want it digital, that's a nice price.
New Games on Sale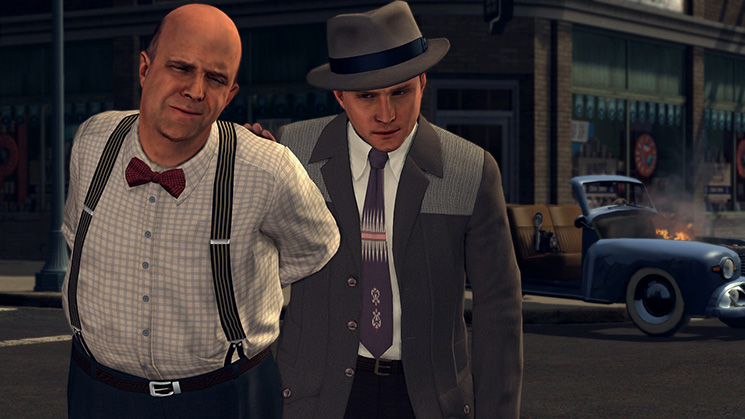 A.O.T. 2
($35.99 from $59.99 until 1/7)
Atelier Lydie & Suelle
($35.99 from $59.99 until 1/7)
Bleed
($2.99 from $11.99 until 01/03)
Bleed 2
($3.74 from $14.99 until 01/03)
Burnstar
($9.99 from $19.99 until 01/05)
Chalk Dash Carnival
($3.54 from $7.09 until 1/12)
Desktop Soccer
($5.68 from $7.11 until 1/12)
Don't Die, Mr Robot!
($1.79 from $8.99 until 1/3)
Enigmatis 2: The Mists of Ravenwood
($7.49 from $14.99 until 1/5)
Frost
($3.89 from $12.99 until 1/3)
INK
($2.99 from $8.99 until 1/3)
Jettomero: Hero of the Universe
($9.00 from $13.00 until 1/3)
L.A. Noire
($24.99 from $49.99 until 1/10)
My Brother Rabbit
($10.99 from $14.99 until 1/5)
NBA 2K19
($29.99 from $59.99 until 1/1)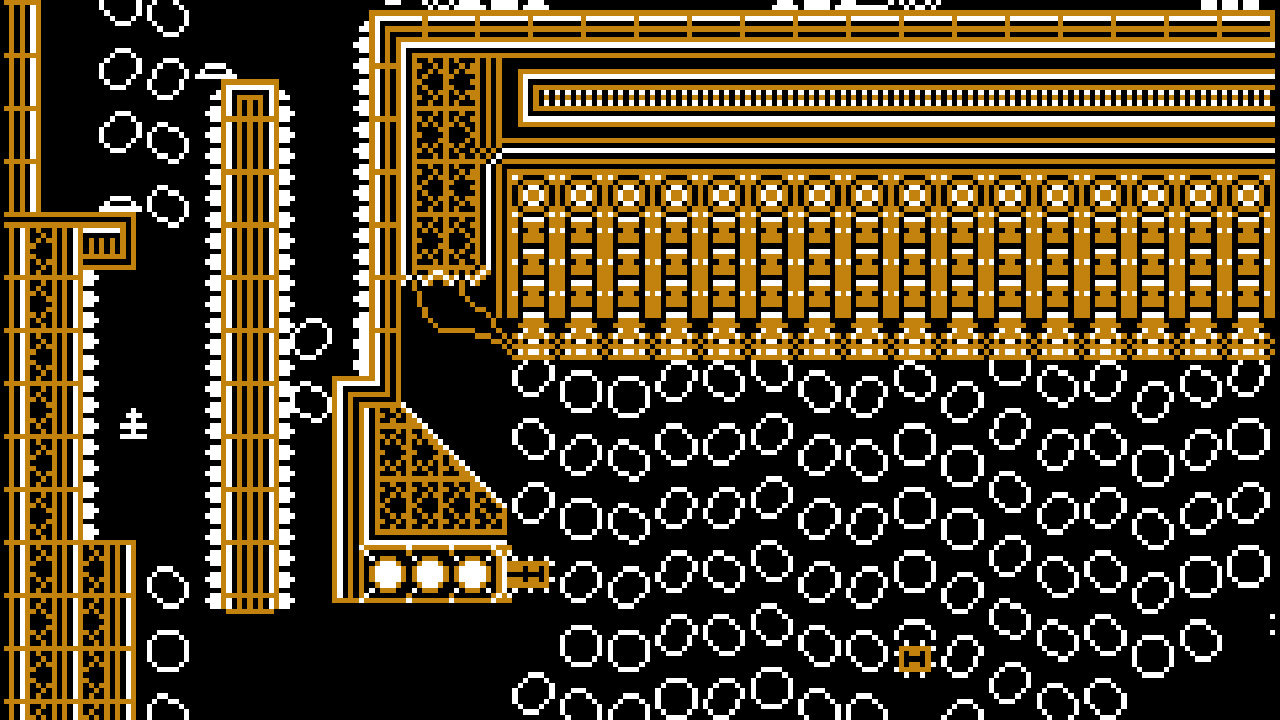 Neon Chrome
($7.49 from $14.99 until 12/30)
Neonwall
($0.99 from $9.99 until 1/4)
Nightmares from the Deep 2
($7.49 from $14.99 until 1/5)
Nights of Azure 2
($35.99 from $59.99 until 1/7)
Noir Chronicles: City of Crime
($11.99 from $14.99 until 1/5)
Paranautical Activity
($2.39 from $7.99 until 1/3)
Shadow Fight 2
($9.99 from $14.99 until 1/3)
Slain: Back From Hell
($4.99 from $19.99 until 1/3)
Slayaway Camp: Butcher's Cut ($3.74 from $14.99 until 1/3)
Tennis in the Face
($2.24 from $4.99 until 12/30)
Tesla vs Lovecraft
($8.99 from $14.99 until 12/30)
The Coma: Recut
($4.99 from $19.99 until 1/3)
Three Fourths Home: Extended Edition
($2.24 from $8.99 until 1/3)
Time Recoil
($6.99 from $13.99 until 12/30)
Vertical Strike Endless Challenge
($3.49 from $4.99 until 1/2)
Warriors Orochi 4
($47.99 from $59.99 until 1/7)
WWE 2K18
($14.99 from $59.99 until 1/10)
kuso
($2.99 from $4.99 until 12/30)
Sales Ending Tomorrow, Tuesday, December 25th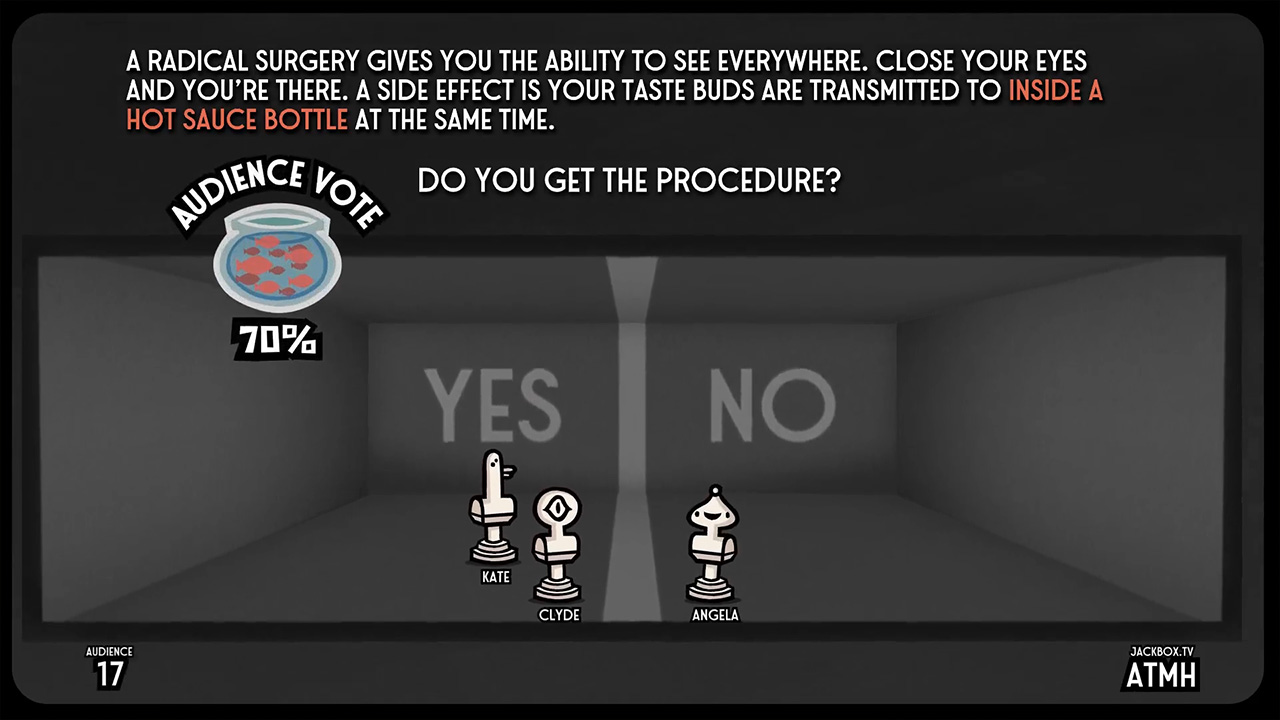 Abyss
($1.97 from $2.99 until 12/25)
The Jackbox Party Pack 5
($20.99 from $29.99 until 12/25)
Volgarr the Viking
($4.99 from $9.99 until 12/25)
That about wraps it up for this edition of the SwitchArcade Round-Up. I'll be off for the next day or two, but there should be something going up to satisfy your Switch urges if you need to take a break from your holiday bounty. Thanks for reading, and have a Merry Christmas!