iPhone Gaming
iPhone Gaming
Hello, gentle readers, and welcome to the SwitchArcade Round-Up for January 14th, 2019. Today we're looking at some rumors swirling around datamined information from the
NES Switch Online
app, the first details of the upcoming DLC for
Celeste
, a couple of new releases, some so-so new sales, and more. Let's have a Monday!
News
Dataminers Find Traces of Multiple Emulators and Games in 'NES Switch Online' App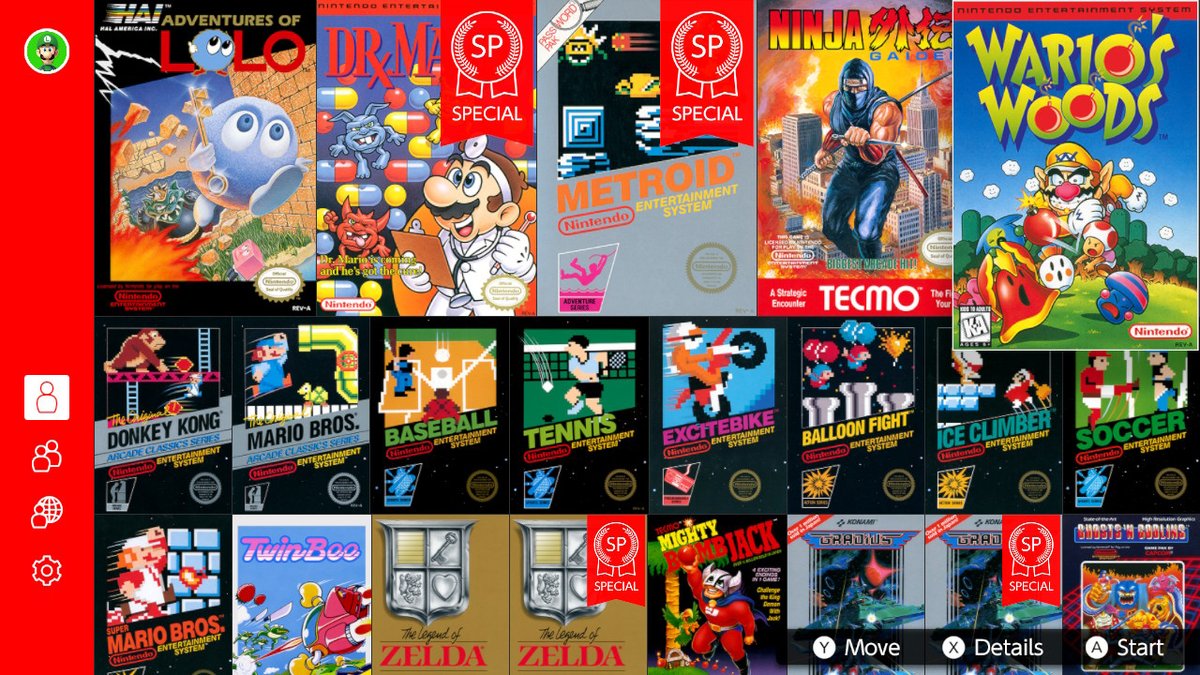 The scuttlebutt-
du-jour
concerns some datamined information that was uncovered over the weekend. While tinkering around with the latest version of the
NES Switch Online
app, a dataminer who goes by the name of
What does all of this mean? Well, it already seemed inevitable that SNES games would come to Nintendo's online service at some point, but it may be sooner than anyone expected. The list of titles seems like a plausible list. It's not exactly the same as the SNES Classic Mini line-up, so it's not that easy to explain away as leftover data or what-have-you. Assuming SNES games are coming, it seems odd that Nintendo would have more systems lined up so soon, but who knows? Maybe they're really going all-in on this? Likely candidates include the Game Boy, the Game Boy Advance, the Nintendo DS, or perhaps even the Nintendo 64. The aforementioned KapuccinoHeck
too
excited with any speculation. Sometimes out-of-place references are just that, and this could very well amount to nothing.
'Sphinx and the Cursed Mummy', 'Rad Rodgers Radical Edition', and More Get Release Dates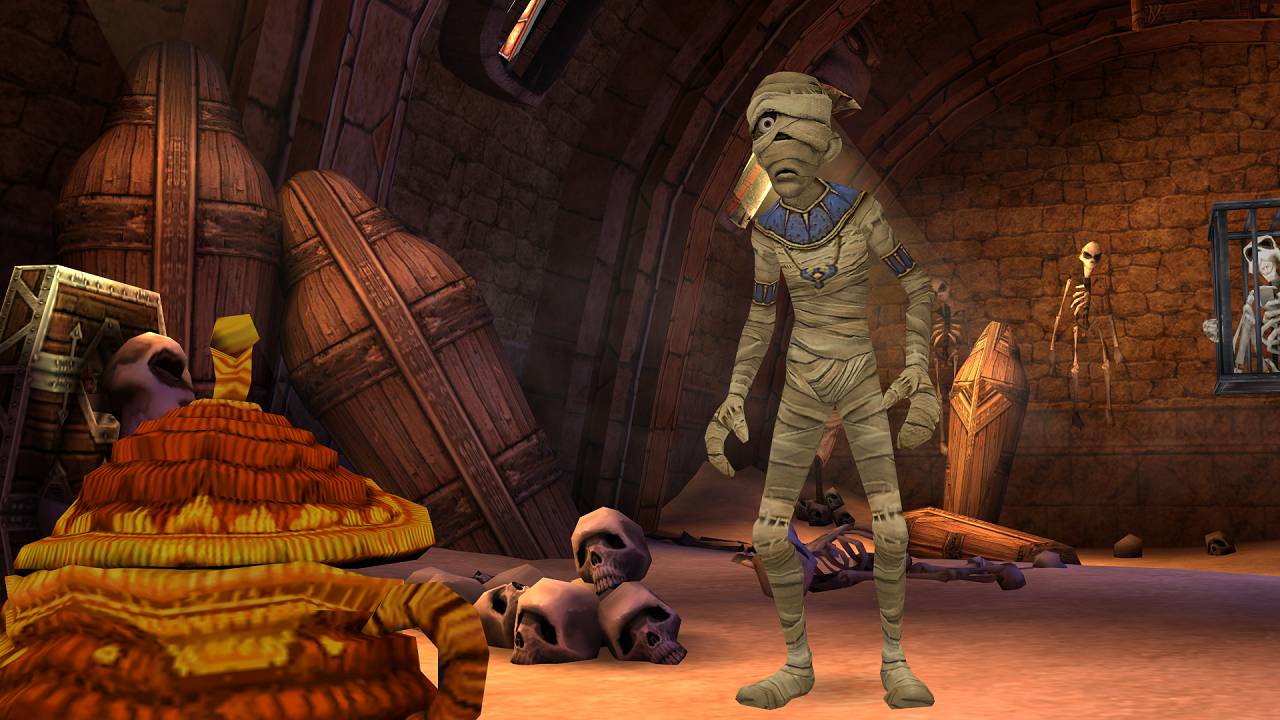 A number of titles announced by THQ Nordic now have firm release dates.
The Raven Remastered
will arrive on January 22nd,
Sphinx and the Cursed Mummy
on January 29th,
The Book of Unwritten Tales 2
on February 5th, and
Rad Rodgers Radical Edition
on February 26th. All four titles will sell for $29.99 each. Adventure game fans will likely enjoy
The Raven Remastered
and
The Book of Unwritten Tales 2
, and I've heard
Rad Rodgers
is an okay action game. Don't sleep on
Sphinx and the Cursed Mummy
, as it's a very creative and well-built game from the PlayStation 2 era.
Don't Forget to Download the Free DLC Packs for 'Tales of Vesperia'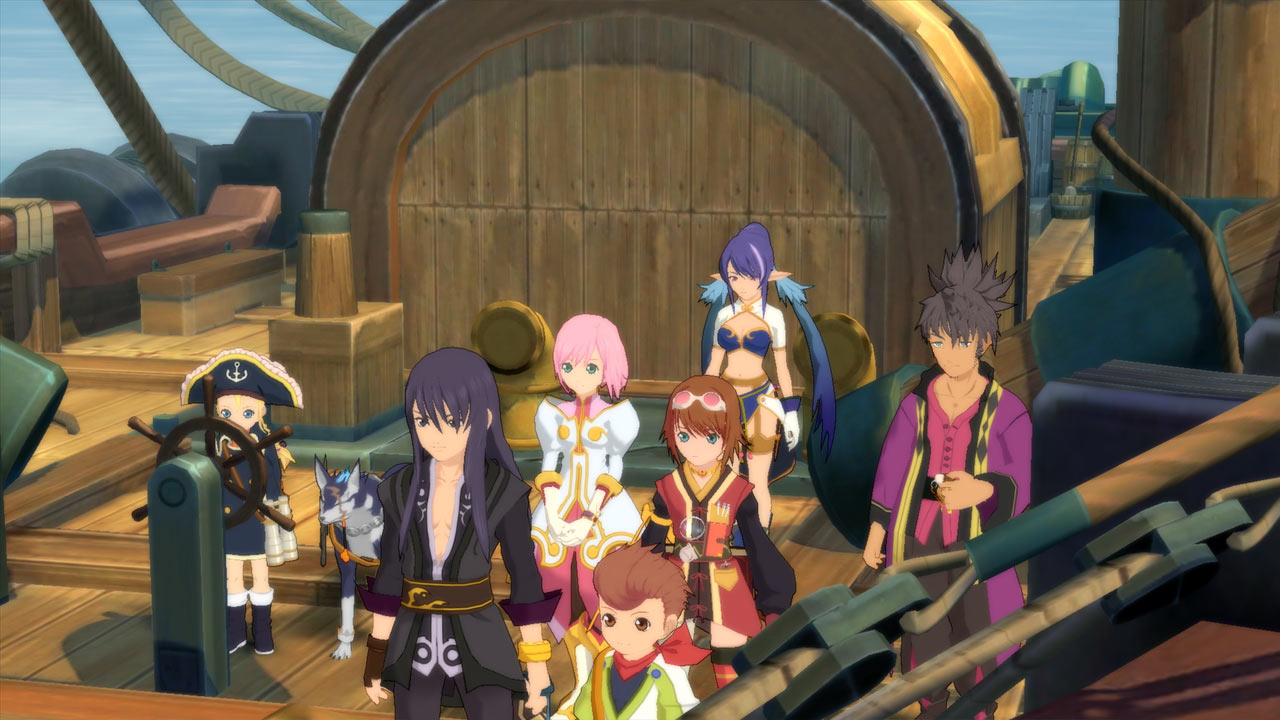 Namco's re-release of
Tales of Vesperia
plays well on the Switch, giving Nintendo fans a somewhat rare taste of the
Tales
series. If you haven't played a
Tales
game since
Tales of the Abyss
on the Nintendo 3DS or
Tales of Symphonia
on the Gamecube, you may not know that modern
Tales
is all about the DLC. Indeed, there's often quite a bit of extra things to buy with these games, but you can get two beefy DLC packs for free right now for
Tales of Vesperia
. One is a costume pack, while the other includes a bunch of useful items. Free is good. Go grab the free.
'Celeste' DLC Details
We heard a while back about
Celeste
getting some DLC, but there weren't any details as to what it would contain until now.
Celeste
's director, Matt Thorson, shared some details via Twitter on Saturday. First of all, it's free DLC and it won't be ready in time for the game's January 25th anniversary. It will be one continuous chapters, and there are no B-Sides or strawberries, but if you're worried it won't be a challenge, fear not. Its difficulty will apparently pick up from where the current hardest levels leave off, so… yeah, my thumbs are trembling with terror right now. Finally, you can look forward to some new items and mechanics to keep things feeling fresh.
New Releases
Fragment of Marine ($4.99)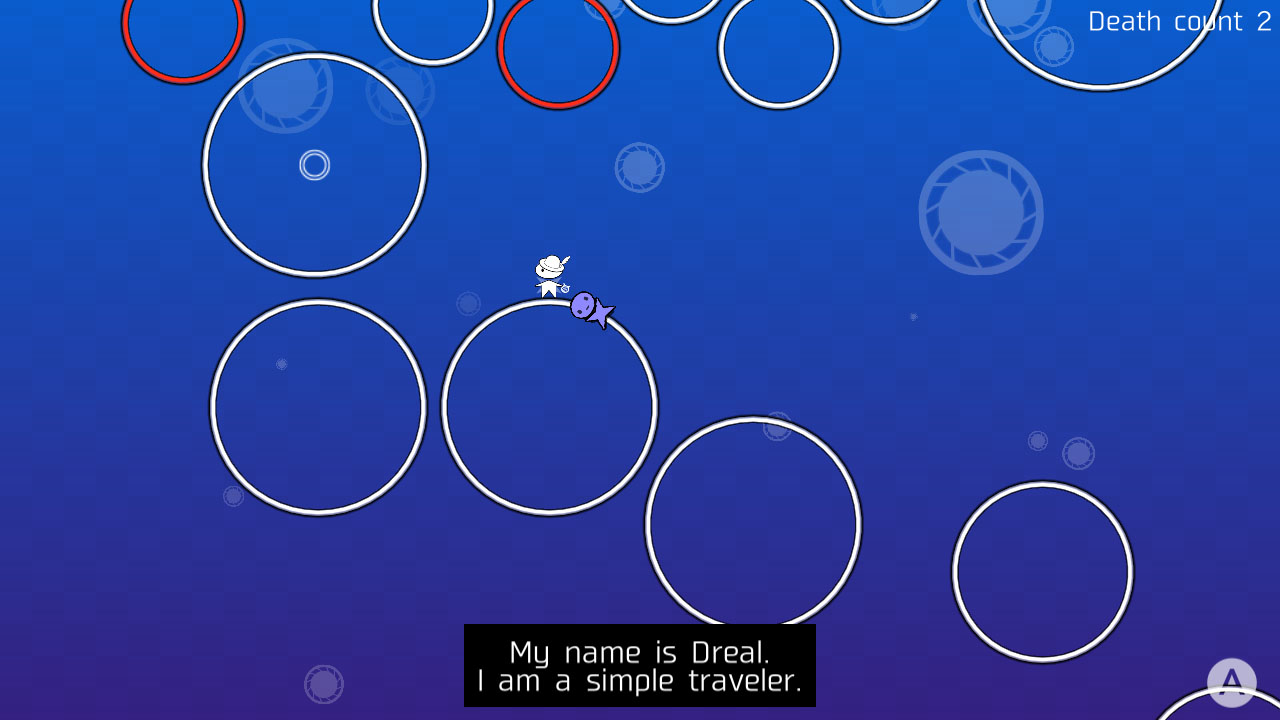 This is a game where you jump from ring to ring to reach the end of each stage. It works a little like a flattened take on jumping from small planet to planet in
Super Mario Galaxy
. The trick is that you can only safely touch rings that are either white or the same color as your character. So you have to shift colors as you jump along, making sure you aren't clashing with the objects you need to pass through or the rings you need to land on. There are some extra modes, including one that looks a lot like
Super Hexagon
. It doesn't look especially great, but I suppose at that price it doesn't need to be. If you're wondering where you've seen this before, it was already released on mobile a while back.
Forever Forest ($14.99)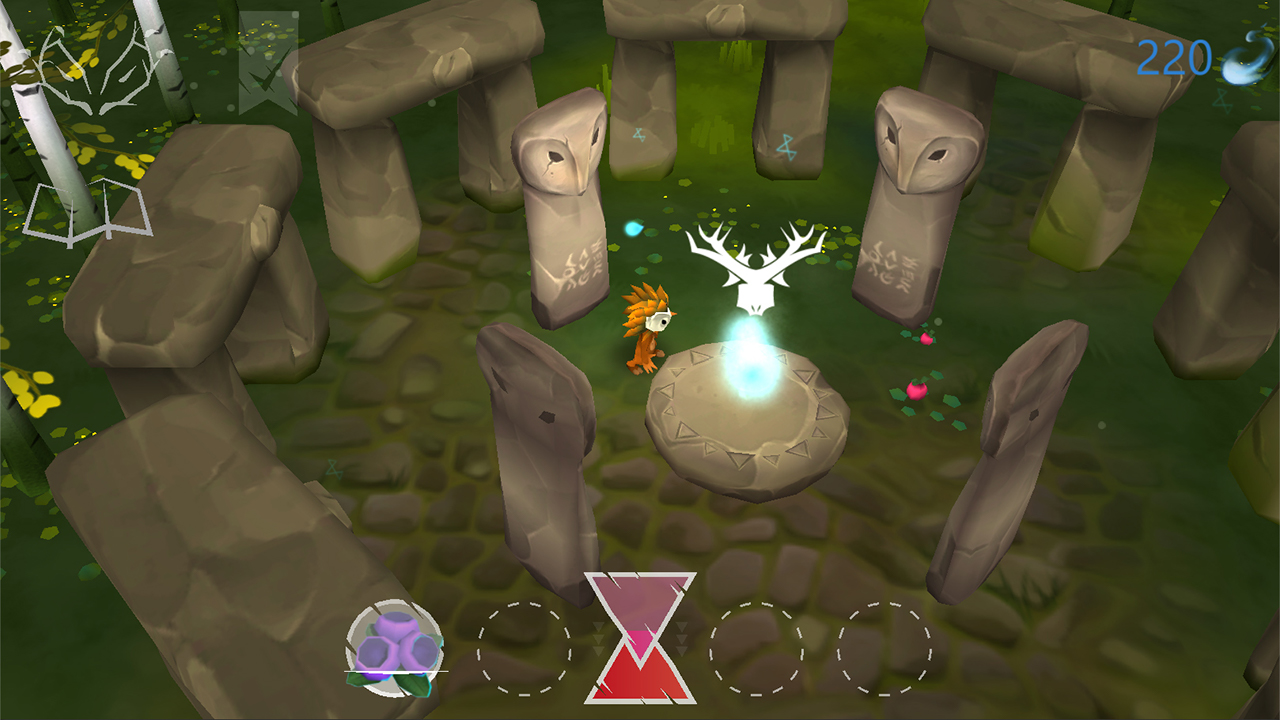 Need another kinda open-world survival game? If so, you might want to have a look at
Forever Forest
. You're wandering through the wilderness, trying to survive. Your goal? To carry the last ray of light to the world of darkness to try and brighten things up a little. The title has the word 'forest' in it, but you can also look forward to swamps, deserts, and lakes. It's all procedurally-generated, so once you finish it, you can just start the whole thing over again! What? You could. Earn new abilities by defeating enemies and trading in their masks, hunt and eat monsters, or live the vegetarian life by eating berries or mushrooms instead.
Sales
Well, now that
Bouncy Bob
has proven you can outsell Smash Bros. and insert yourself high in the ranking charts by slashing your price down to almost nothing, expect to see a lot more of that going on. This was the path that ultimately led to the massive sea change in the App Store, so I'm hoping people are a little more… discriminating this time around. Aside from the slash-and-burn regulars, Atooi is also having a pretty nice sale on its games.
Xeodrifter
is a nice pick-up at that price, and if you like banging your head against a wall until you bleed, you can't beat that
Mutant Mudds Collection
discount either. Apart from that,
Bridge Constructor Portal
is worth considering, and
kuso
is pretty much a steal at a buck.
New Games on Sale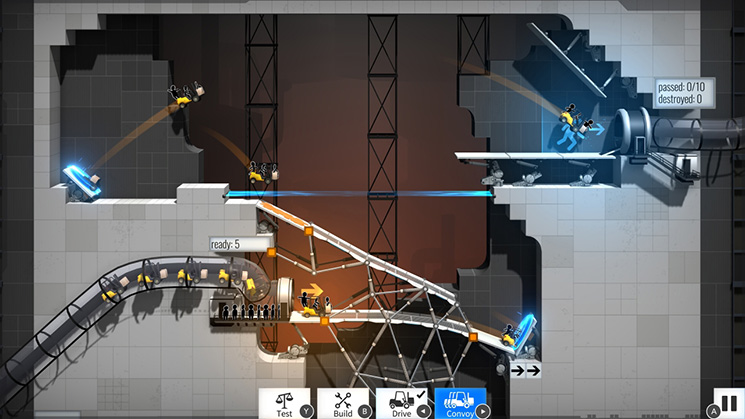 Plague Road
($0.99 from $9.99 until 1/31)
Mecho Tales
($0.79 from $0.99 until 1/31)
Bridge Constructor Portal
($10.49 from $14.99 until 1/24)
Jewel Fever 2
($3.99 from $4.99 until 1/27)
Dynamite Fishing
($8.99 from $9.99 until 1/24)
Legrand Legacy
($15.99 from $19.99 until 1/24)
Grid Mania
($0.39 from $3.99 until 2/1)
Jumping Joe & Friends
($0.49 from $4.99 until 2/1)
kuso
($0.99 from $4.99 until 1/17)
Soccer Slammers
($1.99 from $9.99 until 2/1)
Totes the Goat
($0.99 from $4.99 until 2/1)
Xeodrifter
($1.99 from $9.99 until 2/1)
Mutant Mudds Collection
($2.99 from $14.99 until 2/1)
Sales Ending Tomorrow, Tuesday, January 15th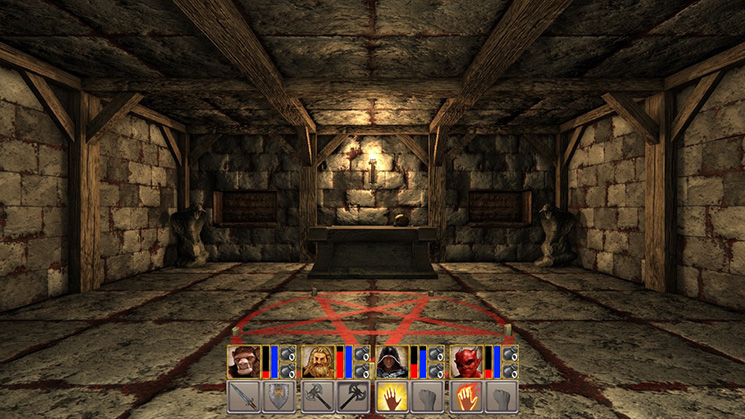 Heroes of the Monkey Tavern
($4.99 from $9.99 until 1/15)
Paper Wars: Cannon Fodder Devastated
($4.99 from $9.99 until 1/15)
Pixel Action Heroes
($2.49 from $4.99 until 1/15)
That's all for today. How about those spicy
NES Switch Online
rumors? Which systems would you like to see come to the service? Are you feeling like it's worth your subscription, and if not, what would it take? I'll be back tomorrow with more news, more new releases, more sales, and a mini-review of
Momodora: Reverie Under the Moonlight
. As always, thanks for reading!