iPhone Gaming
iPhone Gaming
Hello, gentle readers, and welcome to the SwitchArcade Round-Up for January 3rd, 2019. It's Thursday today, and that means there are a bunch of new releases to look at. Luckily for me, the news is still a little quiet, so I can get right to the summaries of each new arrival. Are there any gems in the mix? We'll just have to see, won't we? Let's make like the last human and dive in!
New Releases
Unicornicopia ($4.99)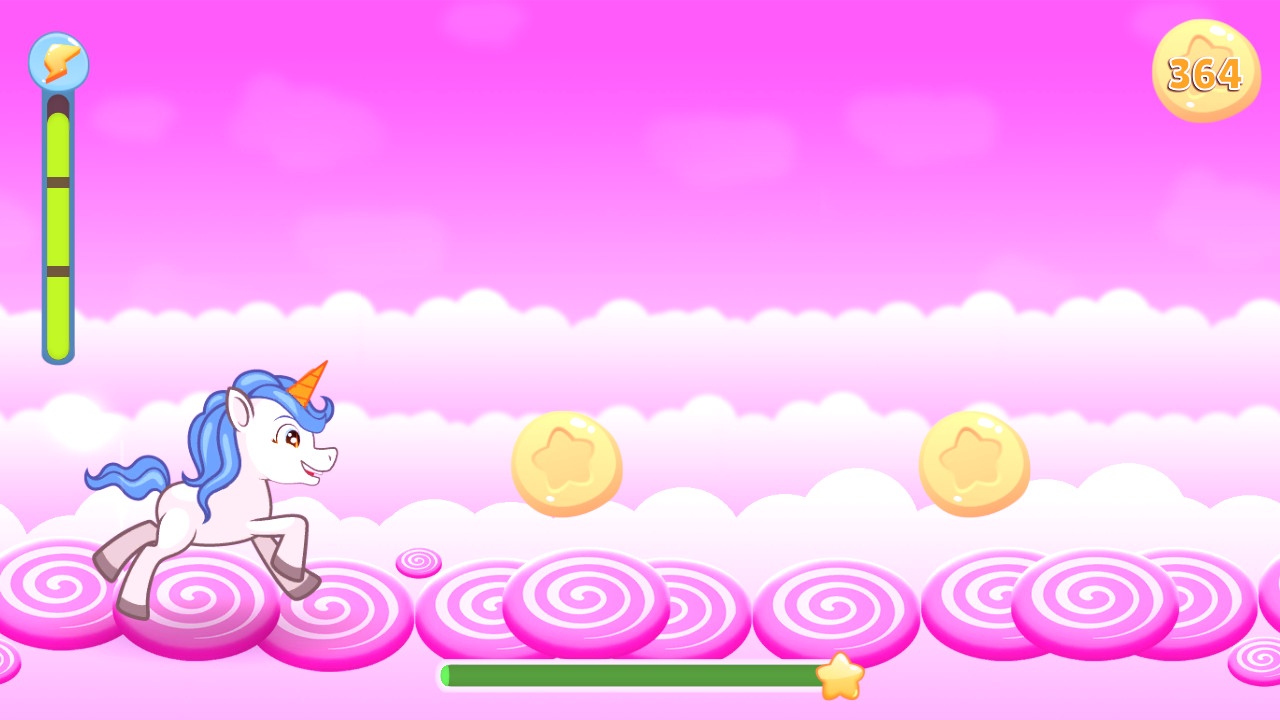 This is an endless runner with some mini-games to mix things up and a virtual pet framing. It says it's aimed at the younger set, so I'm not going to judge it too harshly. But unless you are really, really,
seriously
into unicorns, I can't imagine wanting to part with five dollars for something like this. Maybe you are really, really,
seriously
into unicorns though, so I'm not going to judge
you
too harshly, either.
The Aquatic Adventure of the Last Human ($12.99)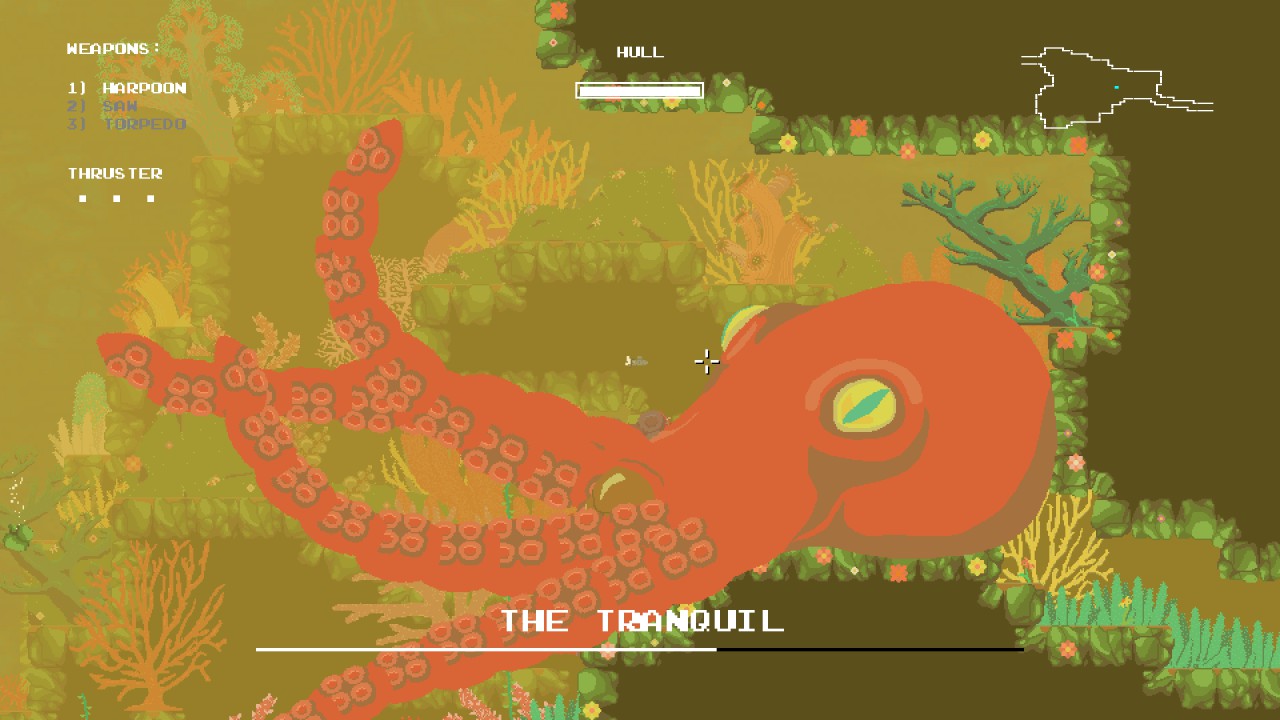 An exploratory action-adventure game that takes place entirely underwater,
The Aquatic Adventure of the Last Human
is more or less what it says on the tin. There are enough of those at this point that you could call it a sub-sub-genre if you want to be cheeky about things. It has been out on other platforms for a couple of years now, and it seems to have gotten decent reviews from a number of outlets. All of my favorite underwater exploration games are not on Switch, so if you are like me and enjoy such things, you might want to give this one a shot.
Pic-a-Pix Pieces ($7.99)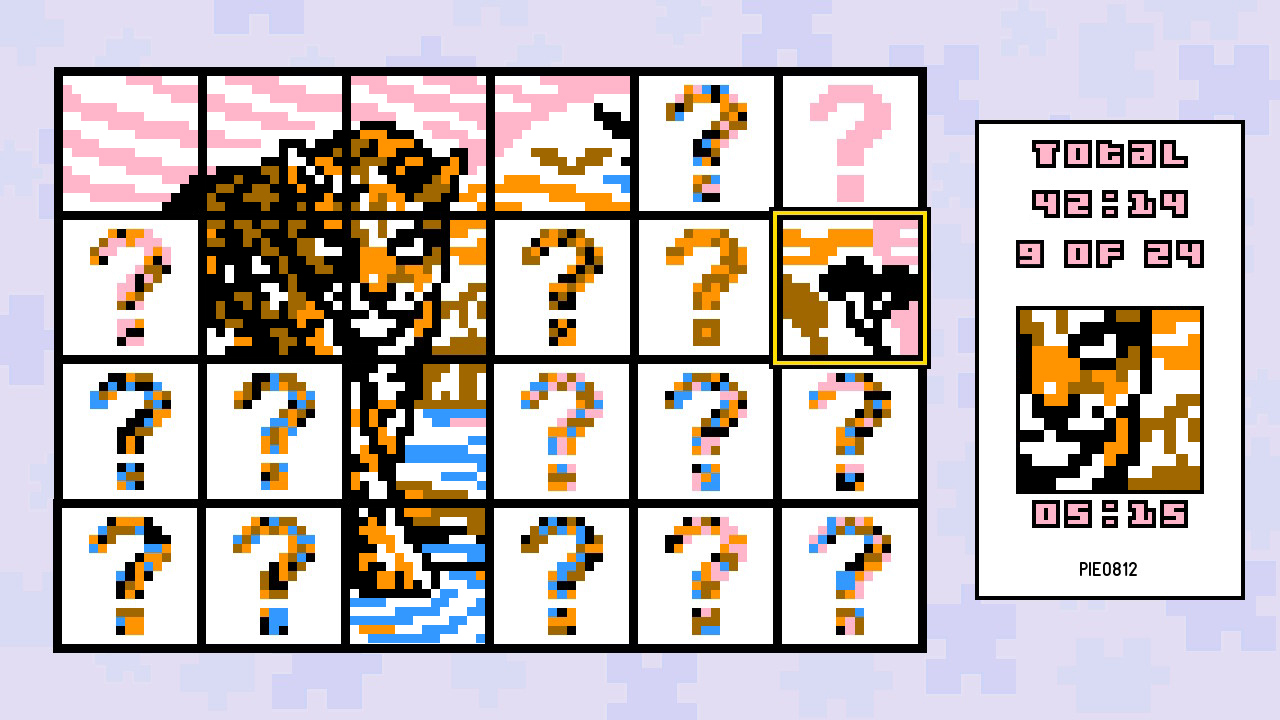 SwitchArcade Recommended!
The latest puzzle game from the prolific Lightwood Games is another Picross game. This time, the main gimmick is that each puzzle is simply a piece of a larger picture. This can make for a more challenging Picross experience as it's less clear what the picture you're working on is meant to represent, so you can't cheat by just filling in where things should obviously go. The presentation is a little on the light side as usual, but I really can't get enough of games like this and I'm happy Lightwood keeps on serving them up.
Mentori Puzzle ($8.00)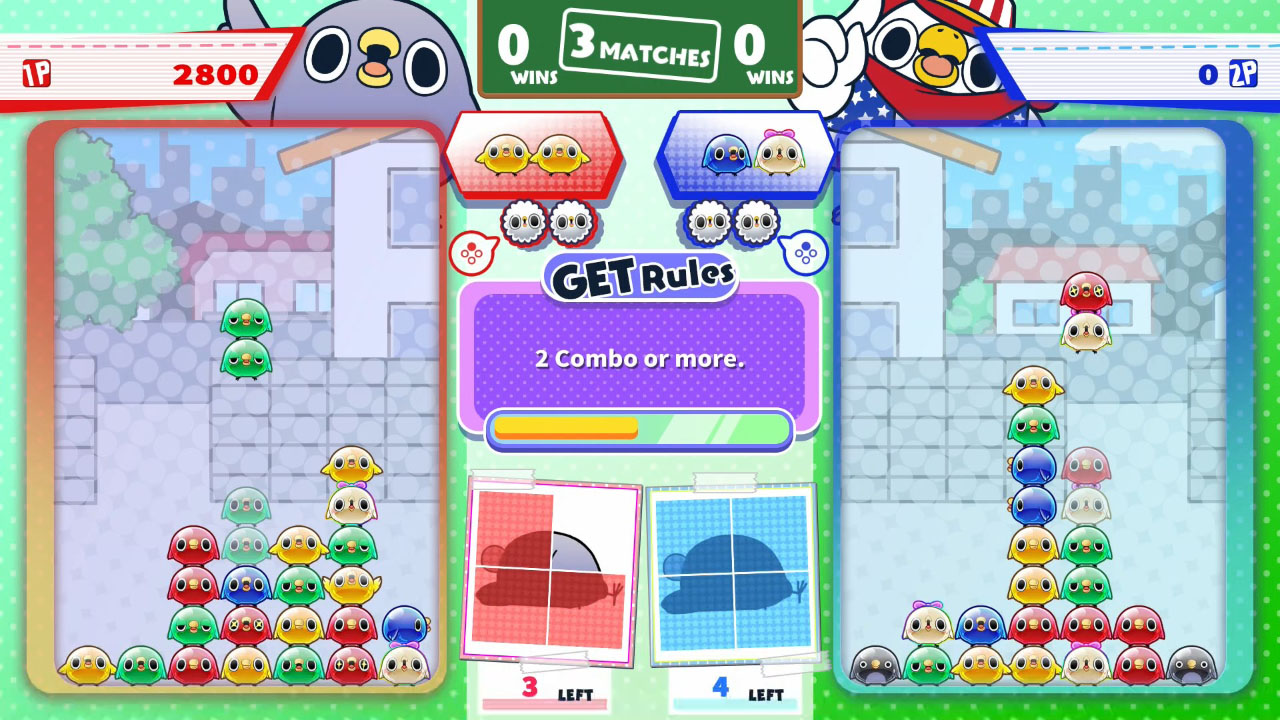 Well, this is cute. It's a
Puyo Puyo
-inspired puzzle game based on a gag comic that itself is based on a series of LINE stamps, of all things. There isn't a whole lot to say about this one, really. If you like the Mentori characters and have room in your life for another falling blob puzzle game, this might be for you. If not, then.. it's not. It does seem well-made enough for a licensed thing of this ilk. Not very original, mind you, but that's not always a deal-breaker.
Johnny Turbo's Arcade: Fighter's History ($7.99)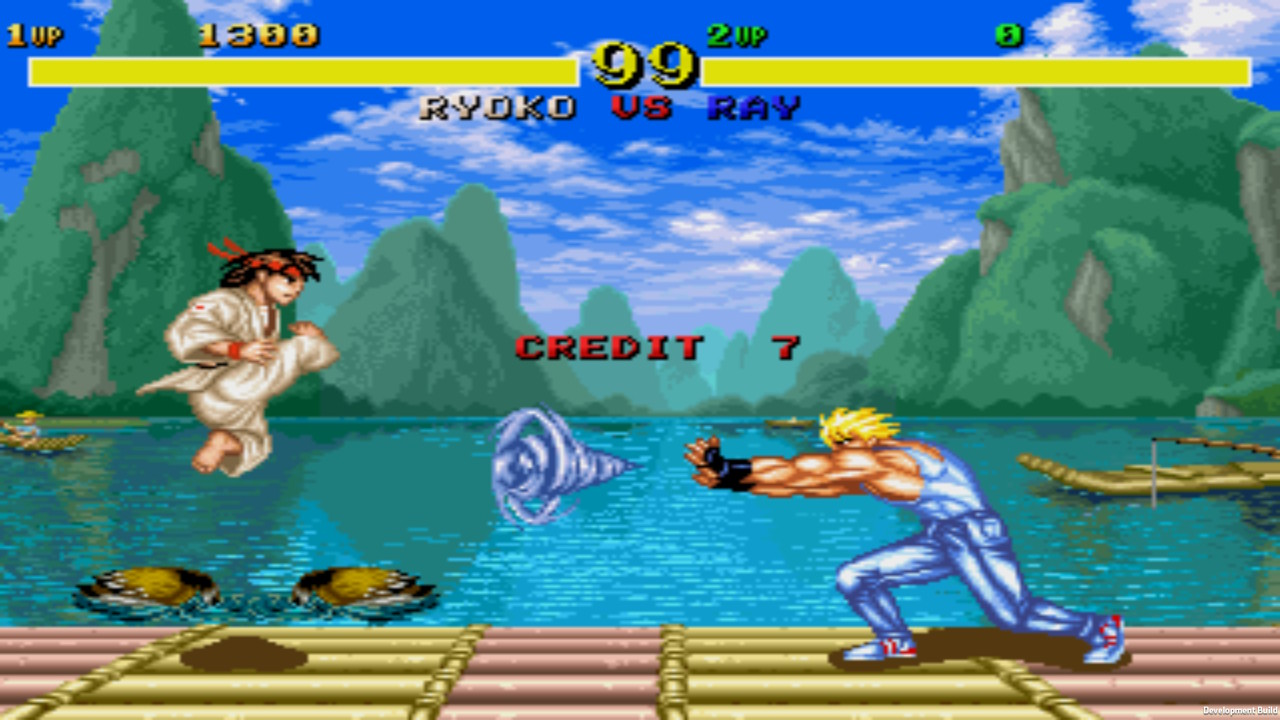 It's kind of funny in hindsight, but there was a time where Capcom was so cheesed off about games that ripped off
Street Fighter 2
that they actually went after one of them in court. The sacrificial lamb in question was Data East's
Fighter's History
, which honestly doesn't seem any more brazen than the many other fighting games that sprung up in
Street Fighter 2
's wake. Well, you can probably guess how the court case went, as fighting games obviously kept on going without caring too much about Capcom's complaints. This notoriety has caused
Fighter's History
to be remembered long after most of its peers have been forgotten. It is probably the only reason, as the game is otherwise quite plain. Not horrible, not particularly good.
Job the Leprechaun ($2.99)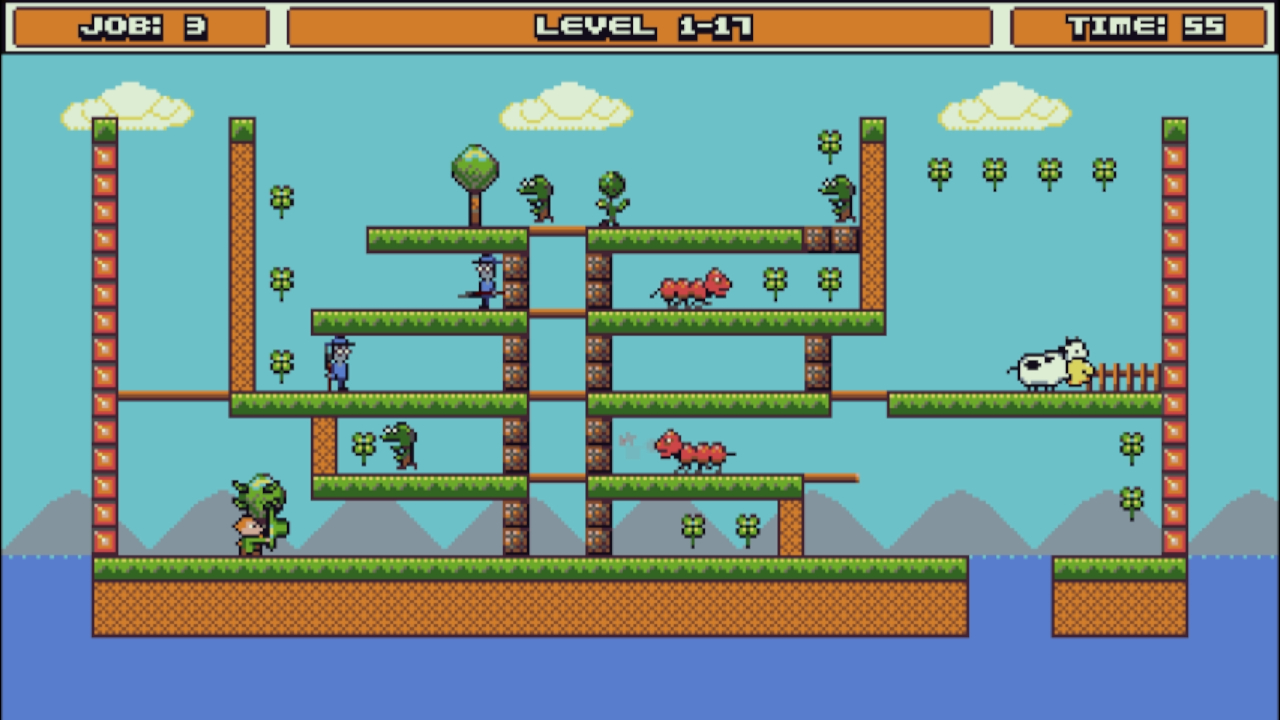 As a human named Shaun who was once a child in school with other children, I absolutely hate leprechauns. Yeah, yeah, I went to school with nothing on. How
amusing
. I will try not to hold that against this game, which is only a few bucks and gives you 48 levels of what it calls "retro-styled" and "classic" platforming. I don't know. It doesn't look all that inspired, but for that low price I'm sure you could get your jollies out of it.
JCB Pioneer: Mars ($24.99)
My first impression is that this looks really cool. It's one of those survival sandbox things, except it takes place on Mars and is clearly sponsored by JCB. Sadly, the reviews of the Steam version aren't exactly glowing, but the developers have said they were taking feedback into account to try to launch a better version on Switch. Friends, I just don't know. It really seems neat, but there are so many ways games like this can go wrong. These last couple of years I've felt like Charlie Brown trying to kick the stupid football when it comes to awesome space adventures with a lot of promise.
Dreamwalker ($4.99)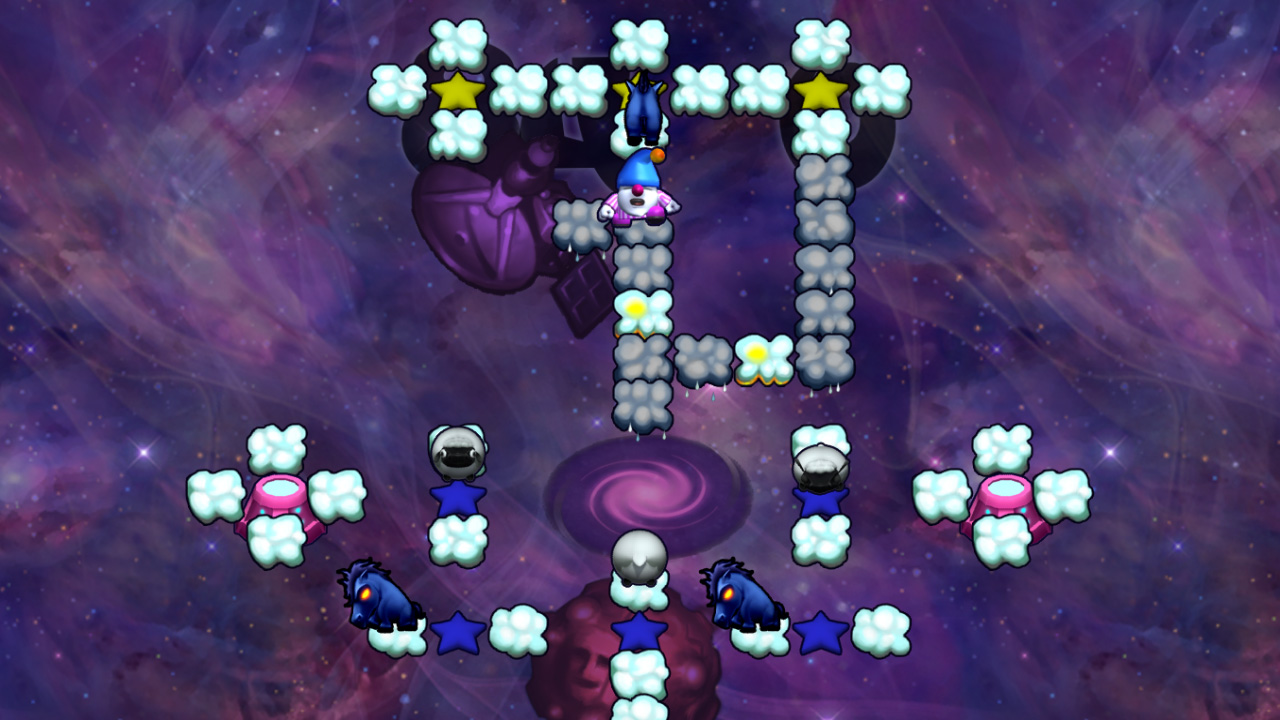 At first glance you might think this is like one of those top-down puzzle games that were all the rage back on the NES, but it's a little different. You don't control the character, but rather the stage around our little sleep-walking buddy. Yeah, this is one of those games where you're babysitting an idiot, but they can be pretty fun at times. This one has 50 levels and ranks you with the familiar star system, which might encourage you to replay levels and find better solutions. It's another game that markets itself as being fun for the whole family, so take it as you will.
Don't Sink ($9.99)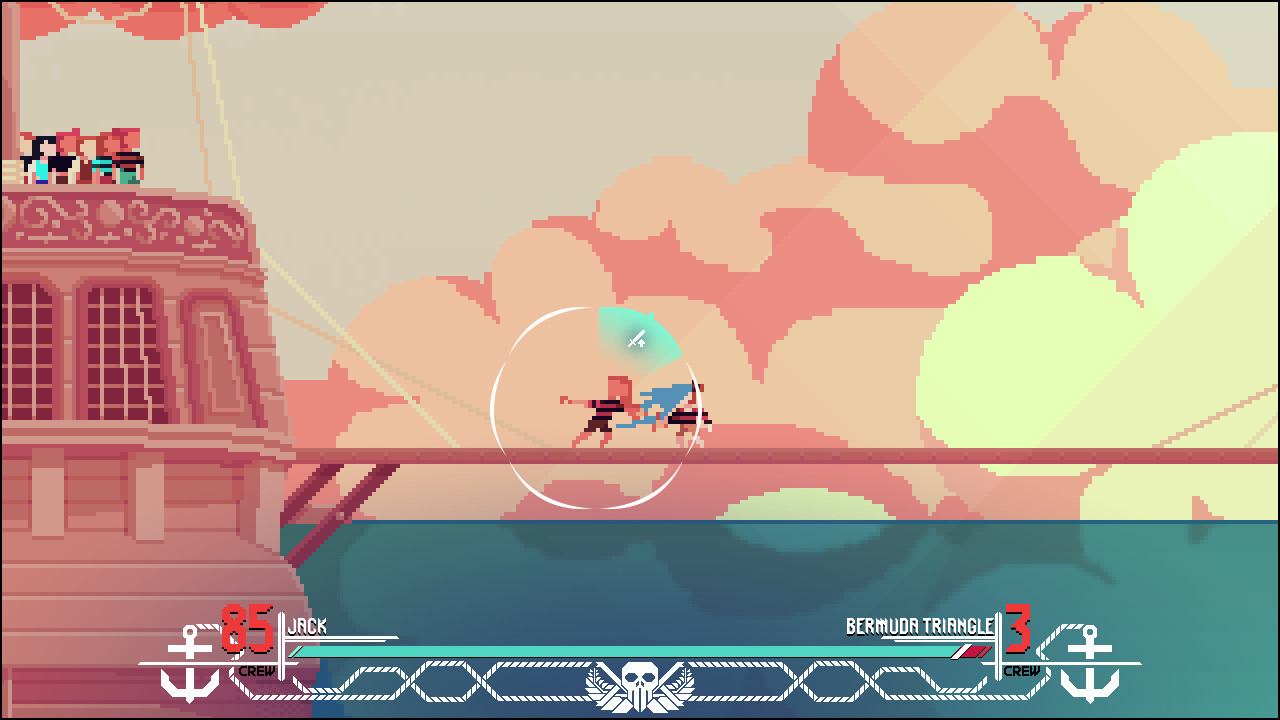 When I first looked at this game, I thought of
Sid Meier's Pirates!
, which may be a favorable and desired outcome for the developers. Looking closer, it seems to be more along the lines of an
Oregon Trail
-type thing, but that's still a neat thing to mix in with pirates. It has very good reviews on Steam, but there's one caveat: it's a rather short game, running not much more than two hours from start to finish. If that sort of thing bothers you, it might be best to wait for a sale. If you're okay with quality experiences regardless of length, however, you may not want to wait to set sail. I leave it up to you.
Catastronauts ($16.99)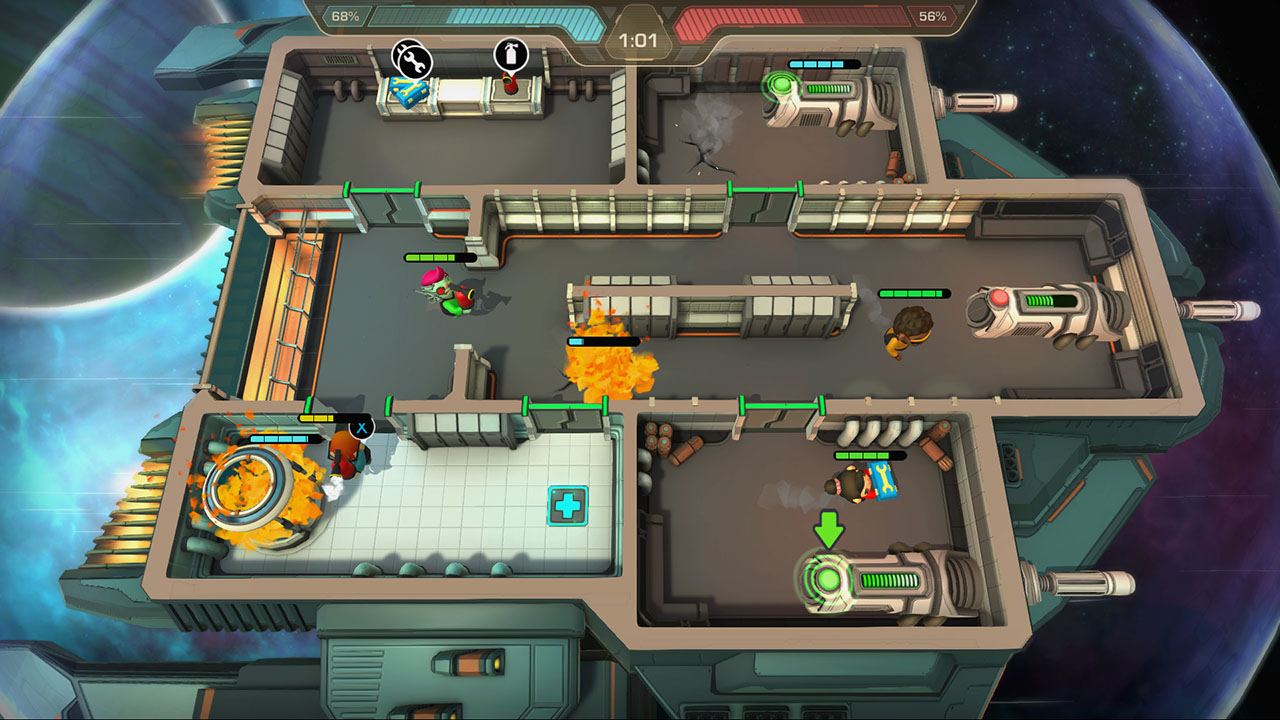 I know what you're thinking: this looks rather like a space-themed
Overcooked
. You're not wrong! This is more or less a space-themed
Overcooked
. And it's a rather decent one. Up to four players can join in locally to try and work together to keep your ship running while it's under attack. Put out fires, keep the ammo loaded, repair broken machines, and so on. You'll have to work together well if you want to survive, but if things go south, you can always clone anyone who has an "accident". If you still have some friends left after the two
Overcooked
games, this might be just what you need to unhook your remaining relationships.
Animated Jigsaws: Wild Animals ($9.99)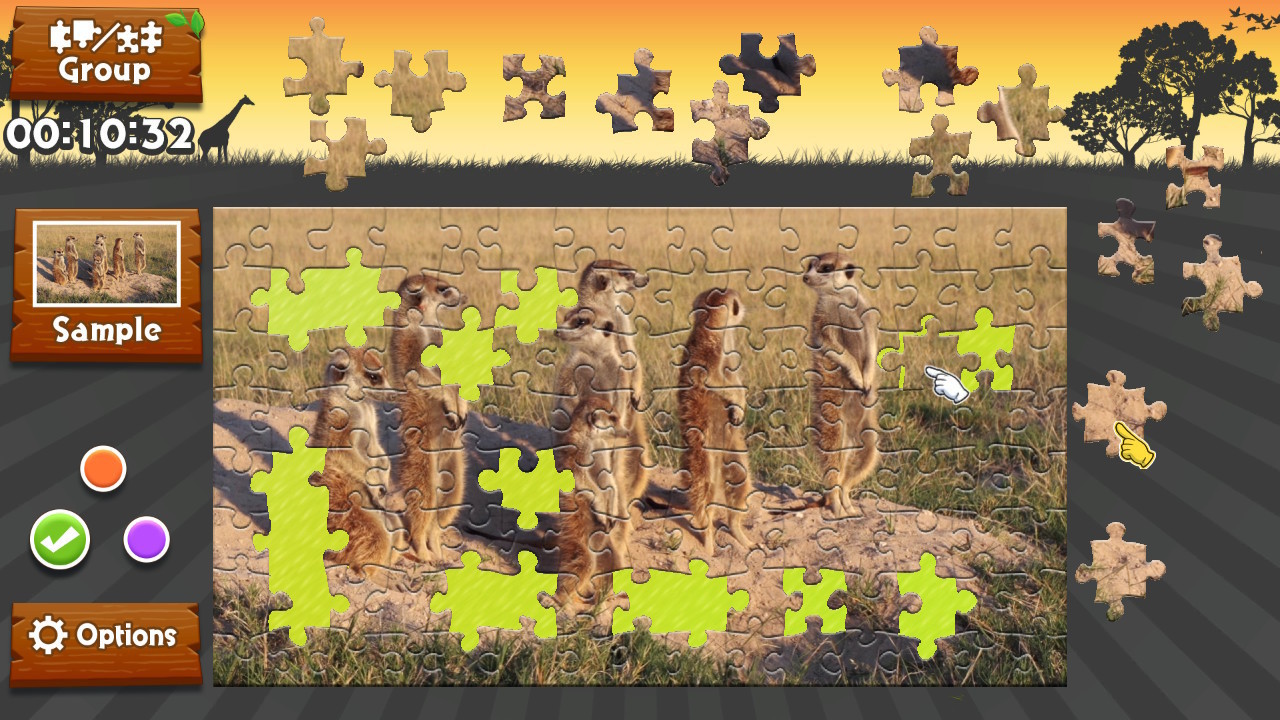 Someone out there is buying these things. They wouldn't keep making them otherwise. I don't know who is buying them, but yeah,
someone
is. Anyway, you probably know how these work by now. You've only got a small number of pictures to work from, but you can play multiple sizes for each picture which makes sense as this is really more about the journey than the destination, yeah? Look, I'm a Picross fan, I shouldn't be judging. Plus, the existence of this game means I get to put a cute picture of some meerkats in today's round-up, and that's never bad.
Sales
Only a few new ones so far today, with the pre-order for
Planet RIX-13
offering a 15% discount, and a regular 90% off sale for
Sparkle 2 Evo
. New release
The Aquatic Adventure of the Last Human
is also on sale. But hey, you've got to be thankful for the chance to save a little money at this point, right? Oh, and if you haven't already bought
Into the Breach
, make sure to grab that before it goes back to its regular price tomorrow.
New Games on Sale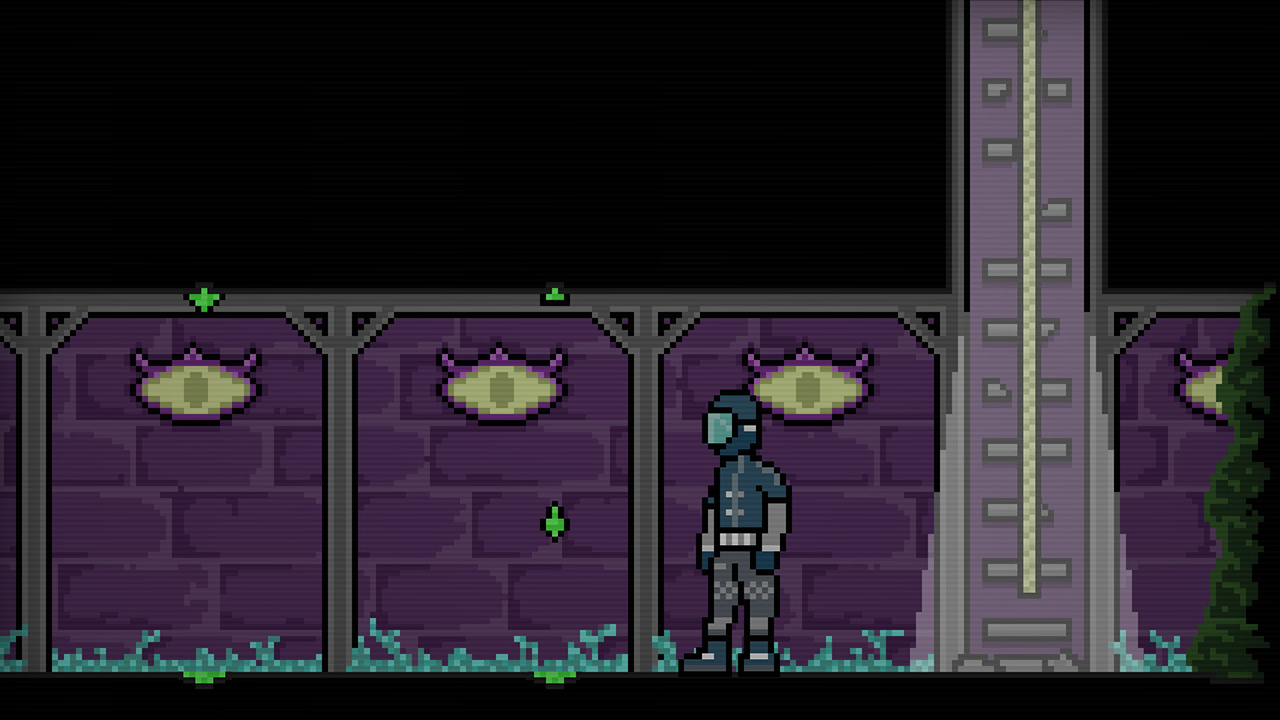 Planet RIX-13
($4.24 from $4.99 until 1/16)
Sparkle 2 Evo
($0.49 from $4.99 until 1/10)
The Aquatic Adventure of the Last Human
($9.09 from $12.99 until 1/24)
Sales Ending Tomorrow, Friday, January 4th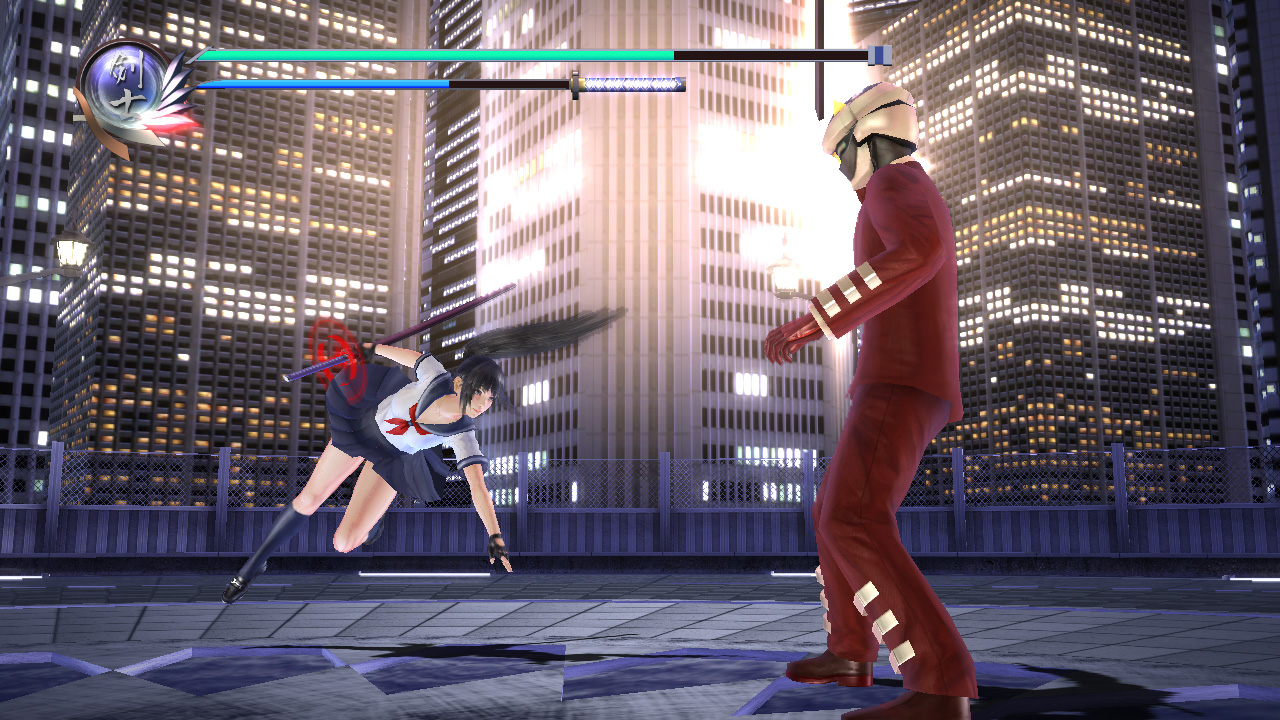 60 Seconds
($2.49 from $9.99 until 1/4)
99 Seconds
($1.97 from $2.49 until 1/4)
FIFA 19
($29.99 from $59.99 until 1/4)
Figment
($13.39 from $19.99 until 1/4)
Into the Breach
($10.04 from $14.99 until 1/4)
Mantis Burn Racing
($9.99 from $19.99 until 1/4)
Mitsurugi Kamui Hikae
($8.33 from $11.90 until 1/4)
Neonwall
($0.99 from $9.99 until 1/4)
Night in the Woods
($11.99 from $19.99 until 1/4)
Perfect Angle
($4.99 from $9.99 until 1/4)
Pinstripe
($9.74 from $14.99 until 1/4)
Puzzle Puppers
($2.99 from $4.99 until 1/4)
Spy Chameleon
($5.99 from $7.99 until 1/4)
Super Volley Blast
($7.49 from $9.99 until 1/4)
Vesta
($4.99 from $9.99 until 1/4)
And that'll do it for today, friends. Tomorrow, we'll be looking a few more new releases, along with some new sales and whatever news happens to hit in the next 24 hours. New year, new games, same old work for your pal Shaun. At any rate, thanks for reading!