iPhone Gaming
iPhone Gaming
Hello gentle readers, and welcome to the SwitchArcade Round-Up for January 18th, 2019. Today we've got a big blow-out of
Mortal Kombat 11
footage, some new information on the SEGA AGES release of
Puyo Puyo
, today's new releases, a handful of sales, and a few other things. Maybe a Megazord will show up? Who knows! Let's morph into the article!
News
'Mortal Kombat 11' Shows Off Some New Story Details and Gameplay
I'll cop to it: I'm not a huge fan of
Mortal Kombat
these days. I was fascinated by the first game, played the second game obsessively with my friends in high school, and more or less checked out after that. I'd dip in every few games to see if the old magic would come back, and yeah, still not my thing. But this is one of the most popular fighting game franchises in the world, so the new game is huge news by any definition. That it's coming to Switch alongside other platforms only makes it more exciting. WB Games did a big blowout yesterday, showing off some story info and a bunch of gameplay footage including some of the new fatalities. It probably goes without saying, but this footage isn't from the Switch version. But yeah, it looks like a
Mortal Kombat
game. Don't watch the video at work or you'll probably get in trouble.
'Power Rangers: Battle for the Grid' Will Morph Into Action in April 2019
From developer and publisher nWay,
Power Rangers: Battle for the Grid
will bring ranger-battling action to home consoles this spring. If you don't recognize the name, nWay is the company behind the mobile fighter Power Rangers: Legacy Wars, so they definitely know their way around the universe and how to serve its fans. The company has brought in at least one fighting game expert to help make the game play its best, so it should be a bit more substantial than the mobile title.
Power Rangers: Battle for the Grid
will sell for $19.99 when it hits in April 2019, and will include cross-platform play between Switch, PC, and Xbox One. Check out the announcement trailer to see the game in action, along with an appearance from someone any Ranger fan will be familiar with.
The Rare English Arcade Version of 'Puyo Puyo' Will Be Included in the Switch Releases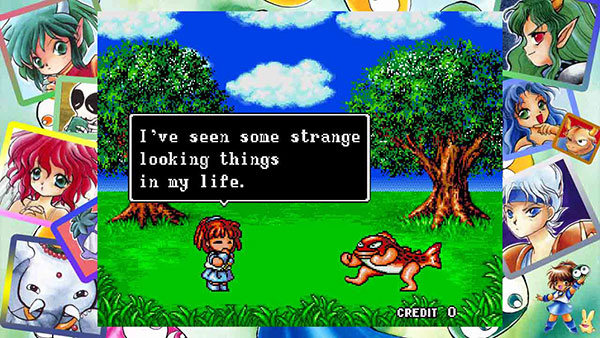 With January on its way out already, we now know the next SEGA AGES release in Japan will be
Puyo Puyo
. It will hit the Japanese eShop before the end of the month, and SEGA has announced that it will arrive along with
Gain Ground
in the rest of the world next month. With its release getting near, more details are starting to surface about the special features it will include. Befitting the game's first wide international release, the main extra will be the option to play the rare English version of the arcade game. This feature is in addition to the already-announced online play.
New Releases
My Exotic Farm 2018 ($9.99)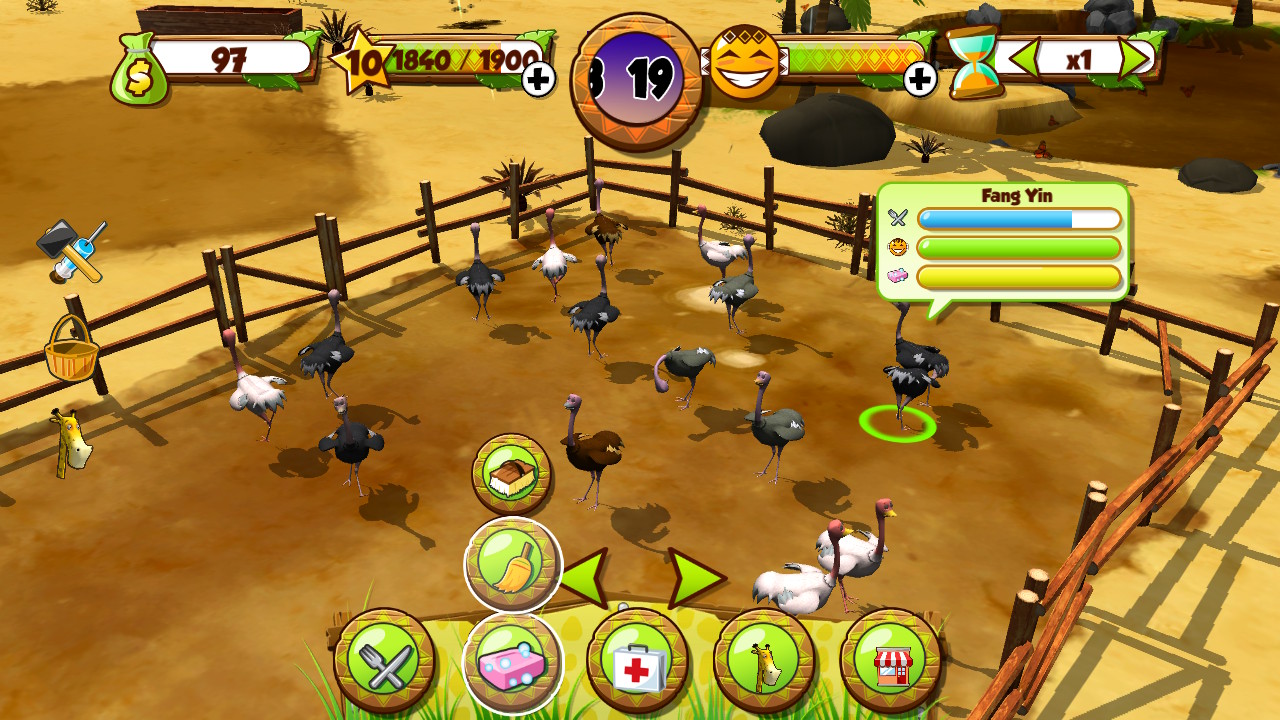 This looks like a pretty generic farm-building game outside of its exotic theme. It will probably find an audience, as there are a lot of people out there who just like building farms over and over again. Is it very good? Well, I doubt it's anything special. But you do start with an ostrich, and that is kind of special in its own way, isn't it?
My Arctic Farm 2018 ($9.99)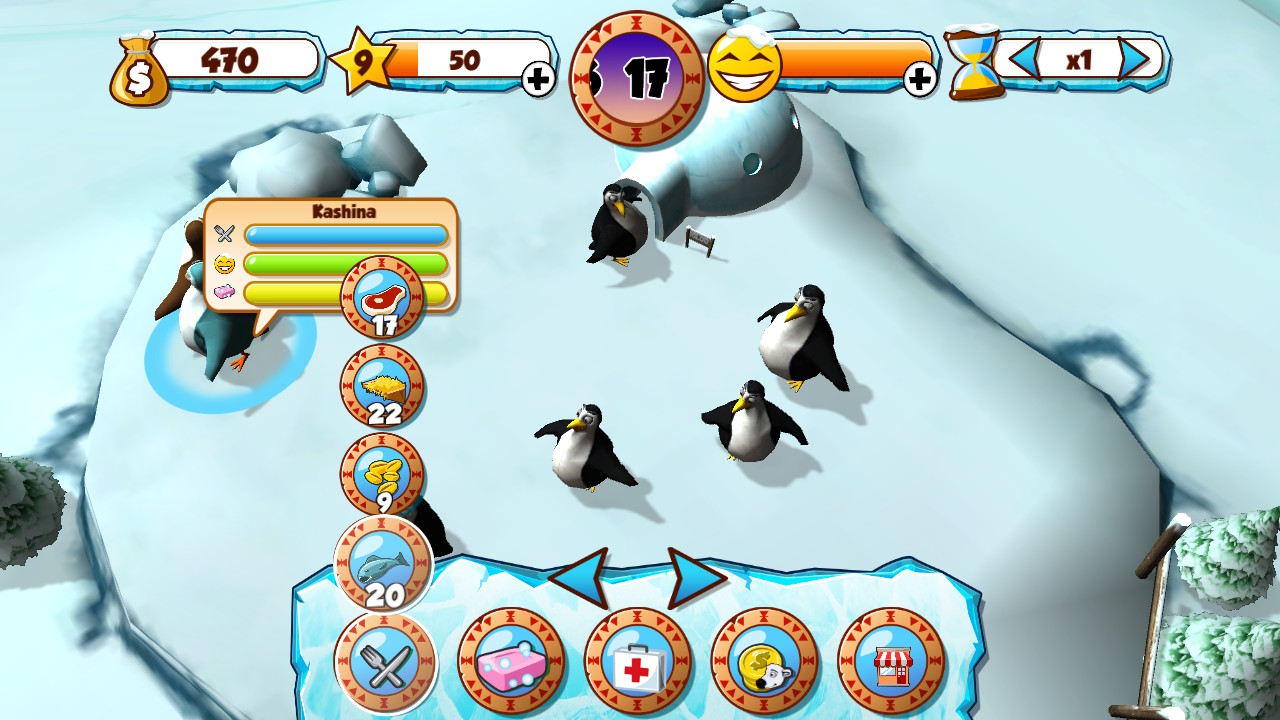 You know, it's not often you see a company have the stones to release two nearly identical games with different skins on the same day these days. But here you go, an arctic farm game in case you don't want the exotic farm one. What is an arctic farm? I come from a pretty cold place and I can assure you it's pretty tough to get a farm going, especially when all you're starting off with is a penguin. But hey, any game with a moose is okay by me.
GetAmped Mobile (Free)
What is this? It looks like a pretty junky multiplayer action game, and… I think that's exactly what it is. I mean, I don't even have to speculate where this one comes from. It's right in the title. For what it's worth, it seems like it was pretty popular on Android in some countries. It might go over well on Switch for all I know. But personally, I'm not really that interested in it. It's free, though, so feel free to download it and see if it's any good. Report back in the comments and I will make you an honorary SwitchArcade deputy.
Travis Strikes Again: No More Heroes ($29.99)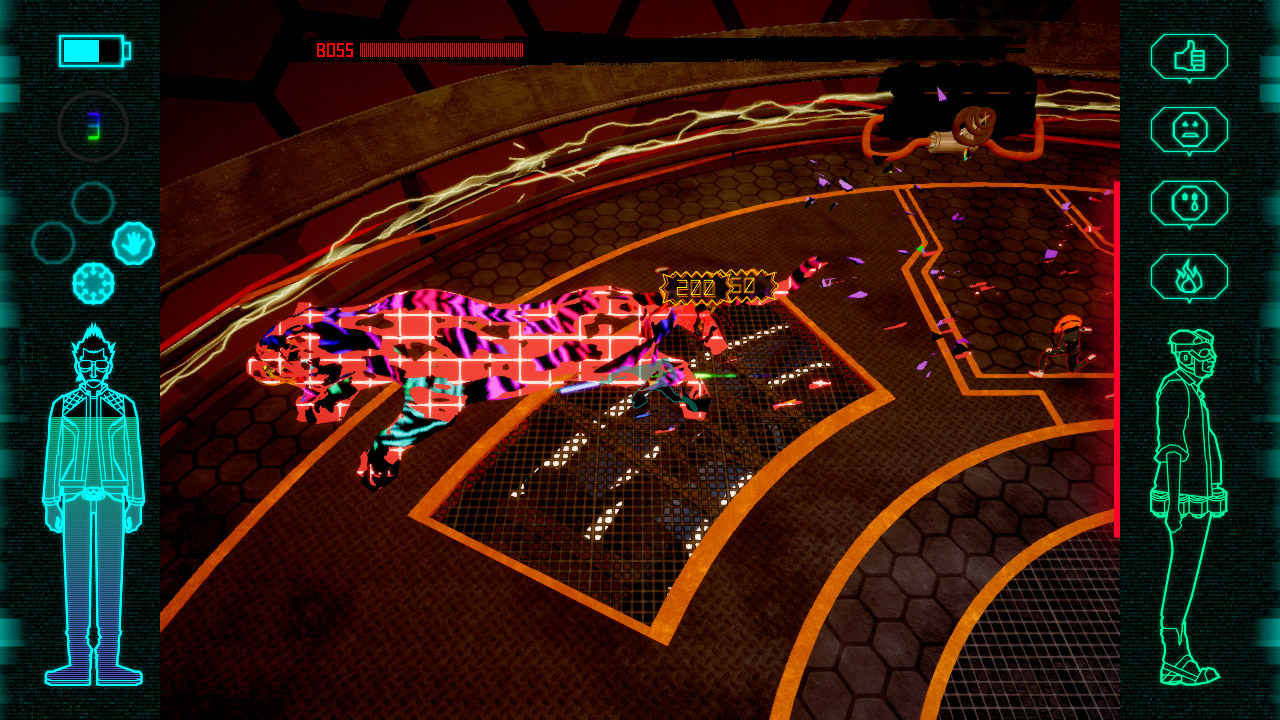 Well, this is finally out. Like most Suda games, it seems to be getting mixed reviews, which usually doesn't mean much for fans of his work. Note that while this uses the characters and basic setting of
No More Heroes
, the gameplay style is totally different. It's a bit more arcade-like and limited in its scope. Still, if you love
No More Heroes
, this will give you another dose of its world and help finance a potential
No More Heroes 3
, which is probably the game you actually want.
Old School Racer 2 ($7.99)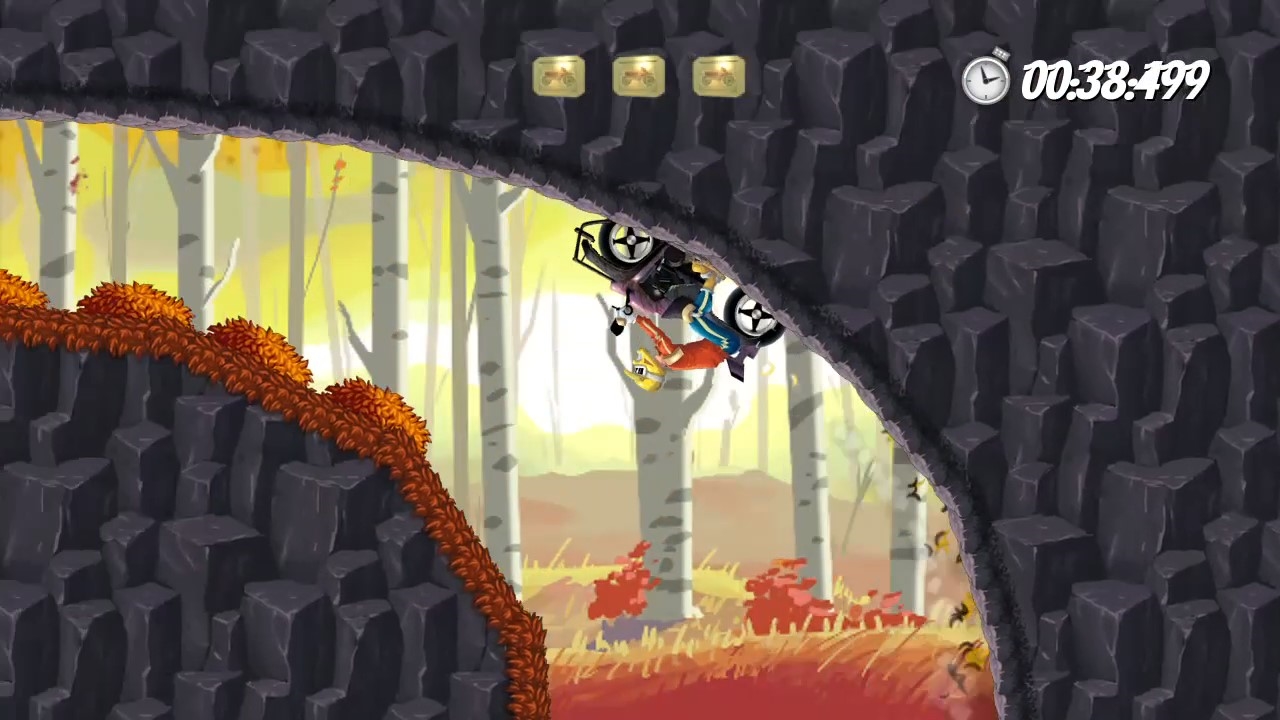 Side-scrolling bike games. They are a thing thanks to the huge success of
Trials
so many years ago. The original
Old School Racer
was a popular example of the genre, and here's the sequel. It serves up more than 60 new levels to race on, with the new gimmick of morphing terrain to spice things up. It's pretty much what you would expect, with a token-collecting mechanic for unlocking new upgrade parts and vehicles. Lacking a proper version of
Trials
on Switch, I guess people will take what they can get, and what they can get is this.
Mars or Die! ($19.99)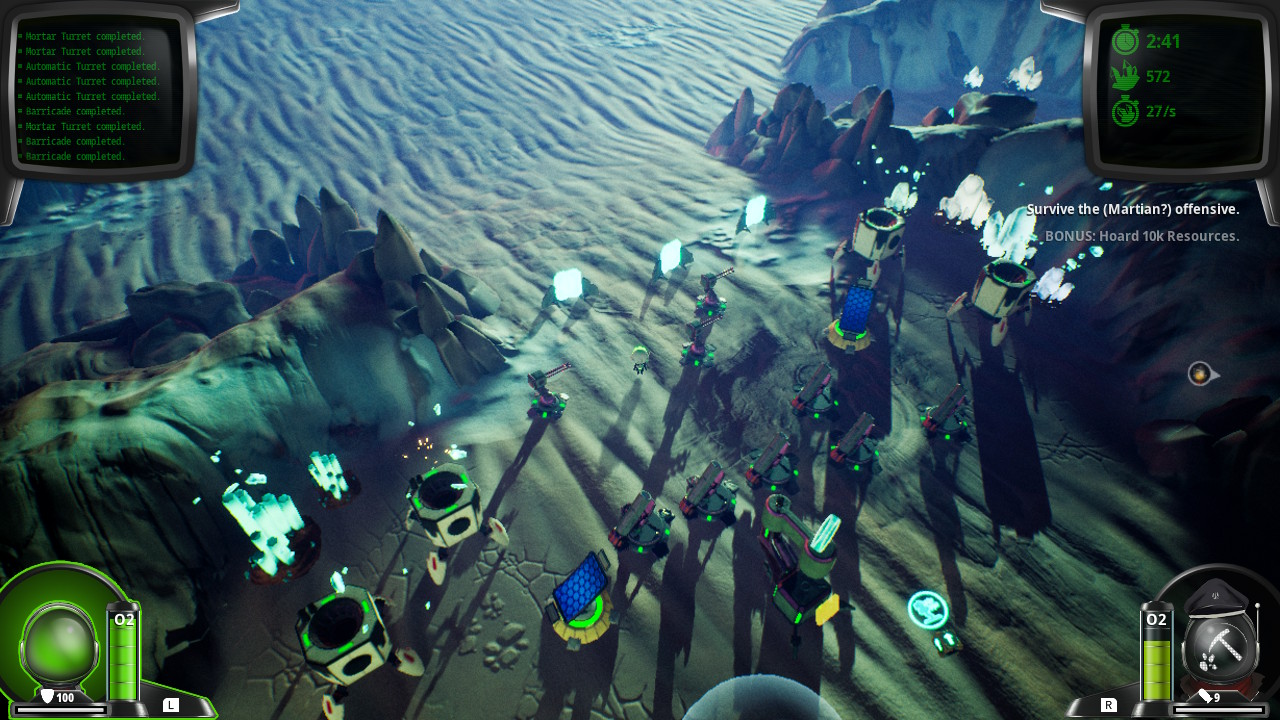 If you love mediocre tower defense games, this is your lucky day. Okay, it's not just tower defense, there are some gathering and roguelite bits to it, but the mediocre part is very, very accurate, I assure you. This came out several months ago on PC, and while its sense of humor was praised, the game apparently comes up very short on content. There are only nine missions on offer here, so while you might have a good time, it won't be a long time.
Fight of Gods ($12.99)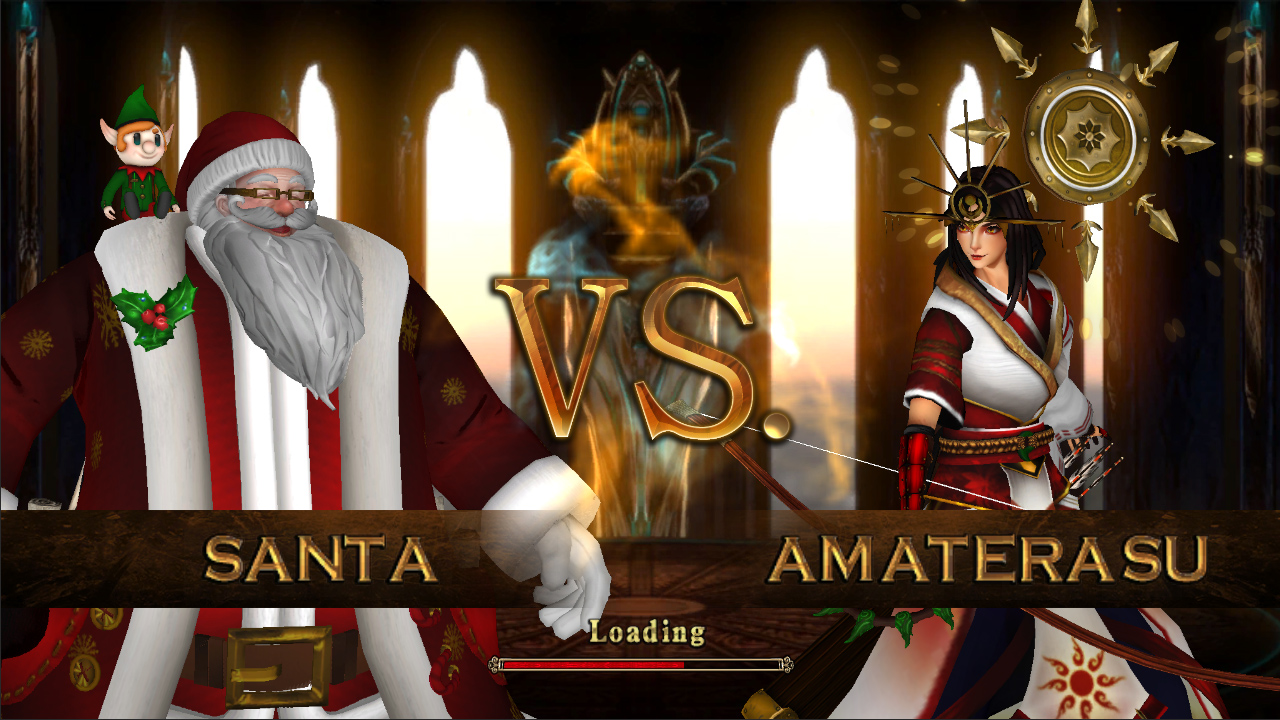 Oh my, this is that fighting game that made a minor splash a while back for having Jesus as a playable character, right? Holy smokes, yes it is. Well, I have no idea how well this game plays, but it's a fighting game whose roster has Jesus, Santa Claus, Buddha, Amaterasu, and more. Like, Jesus has broken chunks of his cross still attached to his hands by nails that he uses as weapons. Ha ha, remember when games had to remove crosses to get approved for release in America on Nintendo platforms? We've come a distance, friends.
Dragon's Lair Trilogy ($19.99)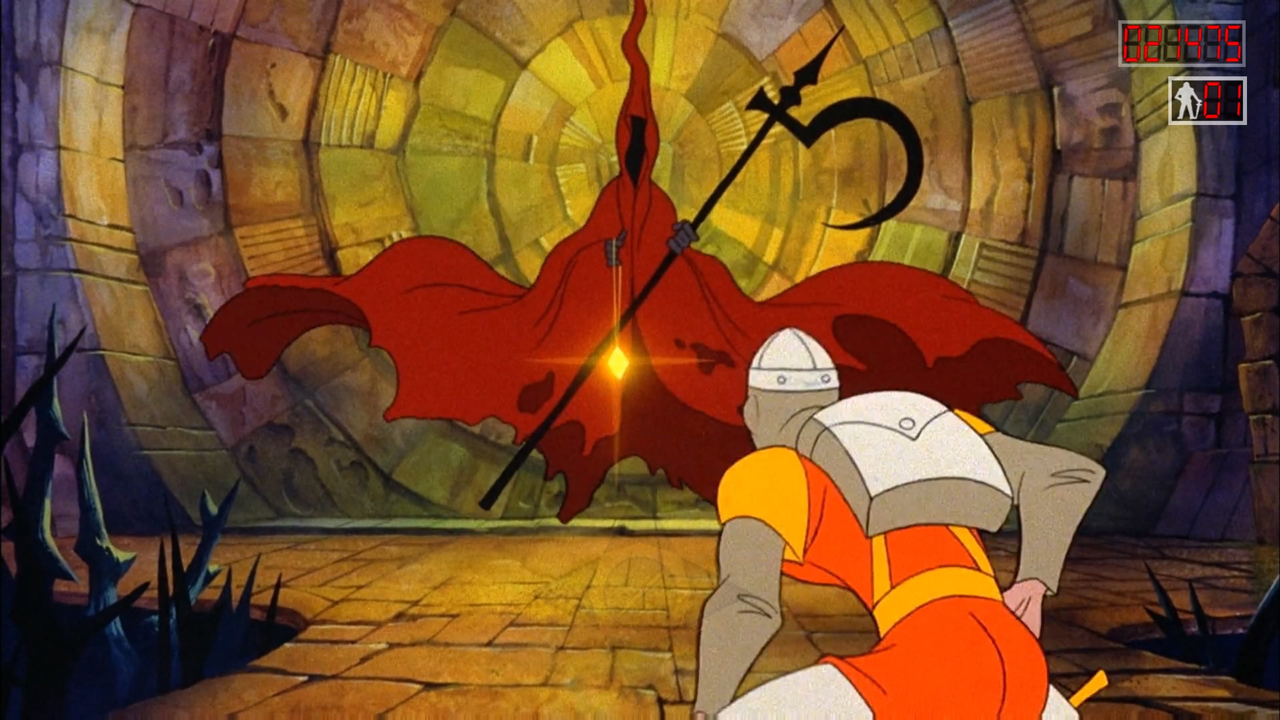 It's
Dragon Lair
,
Dragon's Lair 2
, and
Space Ace
, all brought together in one package. You've probably played some or all of these games before, but if you've missed out on them somehow, they're basically interactive animated movies where you have to push the right direction or button at the right time to avoid terrible deaths. The animation is gorgeous, done by Don Bluth and his studio at their peak. The gameplay? Well, it's a bunch of QTEs, and not much more than that. When the games originally released, they seemed like magic. You would happily toss coins in trying to find the way to not die, and gather around whenever anyone else was silly enough to drop their cash in the machine. Now you can own them on your Switch and play them as much as you want without any coins.
Cinderella – An Interactive Fairytale ($5.99)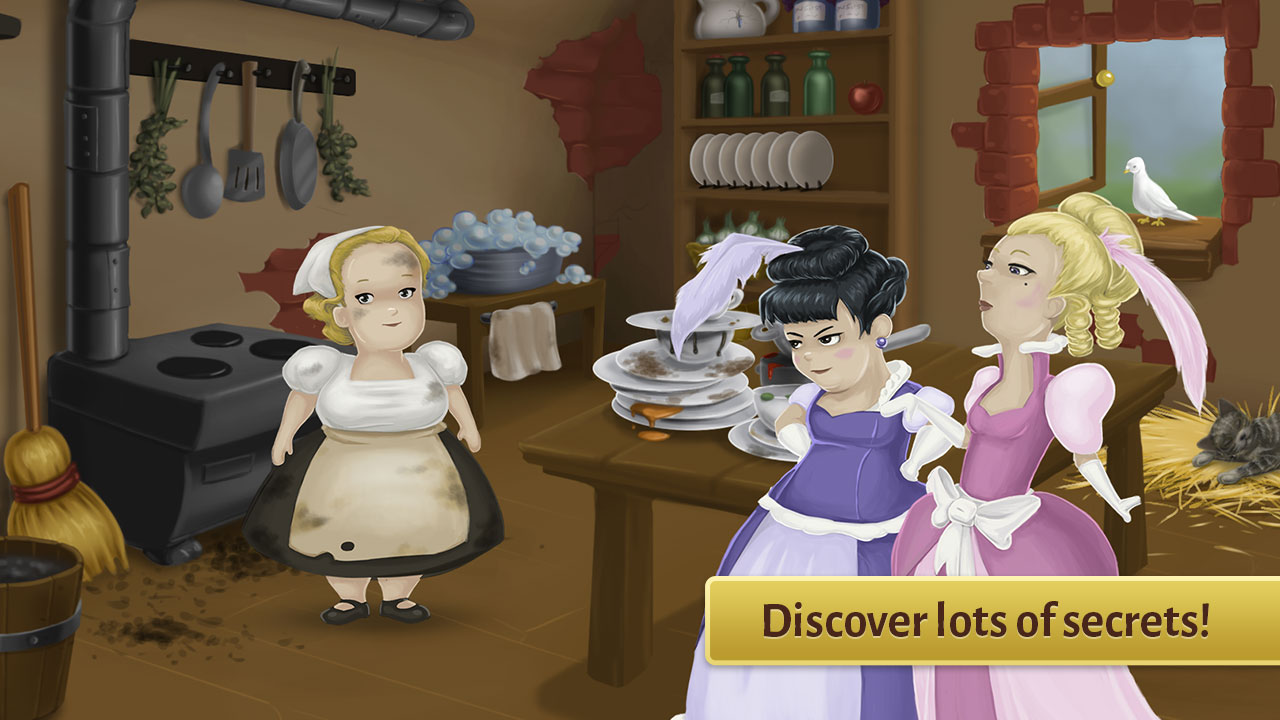 Okay, let's be fair, this one is clearly for the younger set. And in that sense, I suppose it looks okay. It's a totally family-friendly take on the classic fairytale, complete with some simple puzzles and adventure elements to keep kids engaged. I can't speak to how good or bad it is at that, but I can't imagine any version of reality where what I have to say about
Cinderella – An Interactive Fairytale
matters one way or the other.
Sales
It's a nice mix of pre-order sales, launch sales, and games that seem to perpetually be on sale today. If you're interested in
Fairy Fencer F
, that 20% discount is substantial.
Ninjin: Clash of Carrots
is pretty fun, and
Cursed Castilla
is a game you're going to want to pick up at some point so it may as well be on sale, right? Anyway, there are a few decent things in the list if you're looking to pick something up.
New Games on Sale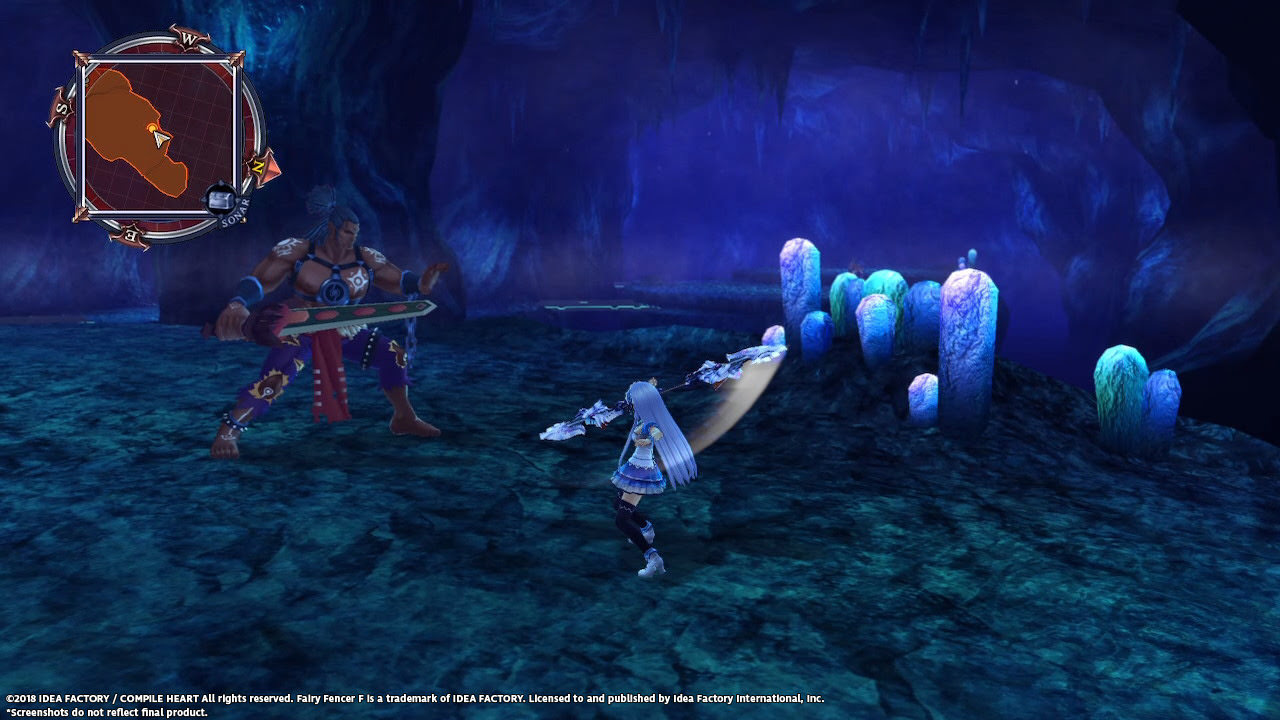 #KILLALLZOMBIES
($13.99 from $19.99 until 2/6)
Cursed Castilla
($12.59 from $14.99 until 1/24)
Bedtime Blues
($8.99 from $9.99 until 1/31)
Rampage Knights
($9.59 from $11.99 until 1/27)
The Office Quest
($10.19 from $11.99 until 1/24)
Cake Laboratory
($2.69 from $2.99 until 2/6)
Timber Tennis: Versus
($1.59 from $1.99 until 1/24)
Fly O'Clock
($0.99 from $1.99 until 1/31)
Startide
($0.99 from $9.99 until 1/31)
The Mahjong Huntress
($2.49 from $4.99 until 1/31)
Ninjin: Clash of Carrots
($7.49 from $14.99 until 1/24)
Toy Stunt Bike: Tiptop's Trials
($3.49 from $4.99 until 1/31)
Cycle 28
($3.49 from $6.99 until 1/24)
Hyper Sentinel
($2.59 from $12.99 until 1/24)
Regalia: Of Men and Monarchs
($19.99 from $24.99 until 1/24)
Woodle Tree Adventure
($2.49 from $4.99 until 1/24)
forma.8
($3.99 from $9.99 until 2/4)
Troll and I
($14.99 from $29.99 until 1/24)
Fairy Fencer F: Advent Dark Force
($31.99 from $39.99 until 1/31)
No sales ending tomorrow as far as I can see, so I guess that'll do it for today and this week. What's waiting for us next week? There are already some interesting games that we know of, and I'm sure they'll be joined by a few more as the week rolls on. At any rate, have a nice weekend, and thanks for reading!