iPhone Gaming
iPhone Gaming
Hello, gentle readers, and welcome to the SwitchArcade Round-Up for December 27th, 2018! I hope everyone had a great holiday and scored some good gifts. Now we enter the customary season of buying the things you didn't get, provided you've still got the cash for it. You would think releases would be slowing down, but we're in for a wild January from the looks of it. Anyway, let's check out today's news, new releases, and sales.
'Flip Grip' Accessory Review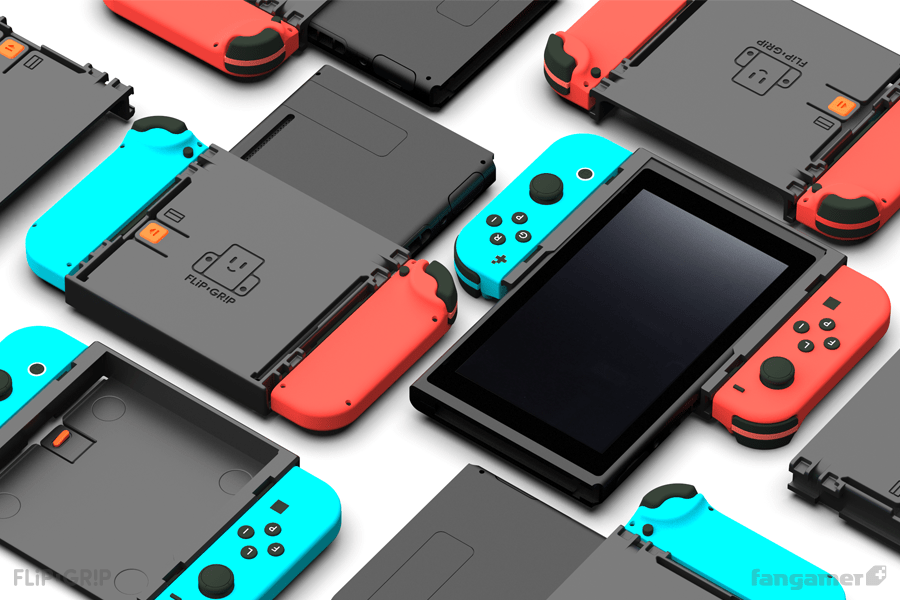 SwitchArcade Recommended!
With past handhelds, developers sometimes experimented with holding the system in a different orientation than the norm. In certain cases, it worked out well. Certainly, games like
Brain Age
and
Rhythm Heaven
on the Nintendo DS benefited from having the player hold the system like a book. In other cases, it comes off a little clunky, like
The Pinball Arcade
on the Vita. Generally, the more games relied on using a standard button configuration, the more trouble it was to ask the player to hold the system in a non-standard way. That's not even touching on issues with how a different grip could dramatically change how a system feels in the hands.
Mobile gaming has raised an entire generation on the idea that you can play games horizontally or vertically, and with the Switch's unique system design, it seemed poised to take advantage of different orientations as well. You don't need to worry about where the buttons and directional pads fall when you can simply disconnect the controls from the display. Even early on, some games seemed to notice that and add the option to use a vertical display.
Namco Museum
and
Pinball FX3
are just two games that let you take advantage of the extra height such a configuration allows. Unfortunately, it doesn't seem like Nintendo itself considered such a feature. The Joycon controllers can only attach to the unit when it's in horizontal mode, and the kickstand on the unit also assumes that the screen will be sitting like that.
Enter the Flip Grip, a new accessory from the combined team of Retronaut Jeremy Parish, engineer and designer Mike Choi, and Fangamer. It looks like a simple piece of plastic, but if you like playing games that have a vertical play option, you're going to love this thing. Your Switch unit slides comfortably and snugly into the grip in a vertical orientation, and your controllers slide and click into place just like they would on the main unit. You can now play games vertically in handheld mode without any trouble. It's even useful if you want to play on a tabletop, as the credit card-sized instruction sheet it comes with can be inserted into the back of the Flip Grip, working as a makeshift kickstand to allow your system to stand tall. If you left the instruction card at home, well, any credit card-sized piece of plastic will do the job as well.
It's not perfect, of course. Some of the Switch's buttons will be covered up when the Flip Grip is attached, so you'll have to hold the Home button to access the software menu for things like volume control. The weight distribution feels different from holding the system the normal way, but it's not too bad. Since the Flip Grip is just a piece of plastic, it won't work with controllers that lack wireless functions such as the Hori Left D-Pad. You'll also have to find somewhere to stow it while you're on the go. It's not exactly huge, but it might be something to consider.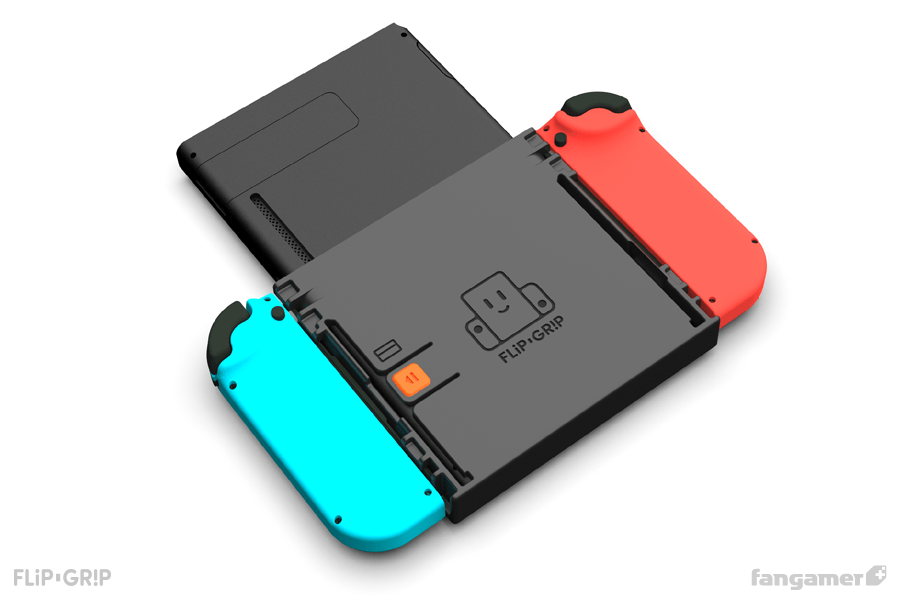 I put the Flip Grip through its paces with all of the games I own that worked with it. The best ones included
Namco Museum
,
SNK 40th Anniversary Collection
, and
Pinball FX3
, all of which allow you to change the orientation not just within the game but in the UI as a whole. I probably don't need to explain why it worked well with a pinball game, but with retro arcade games that originally used a vertically-aligned monitor, it is so nice to not have to play in a small window with giant borders.
Donkey Kong
,
Punch-Out!
, and
Donkey Kong Jr.
all feel really great to play with the unit as well. In fact, it's so good that I'm now disappointed by games that feel like they should work with it, but don't.
Stern Pinball Arcade
rotates in the wrong direction, for example. Hopefully, these games will be patched at some point.
Anyway, if you like playing retro arcade games on your Switch, I strongly recommend picking up a Flip Grip. Plenty of modern games support it as well, and certainly fans of shoot-em-ups or pinball will find things to play with it. You can buy the Flip Grip
News
'Downwell' Releases on Switch on January 31st
I absolutely adore
Downwell
. It's a great combination of elements that just feels good to play. I played the heck out of it on mobile, then played it more on PC, and even picked it up on Vita just to have an excuse to play it again. Well, it looks like I'd better get ready to buy it again, because it's hitting the Switch on January 31st, according to publisher Devolver Digital. With any luck, it'll be another great candidate to play with the Flip Grip, too.
Grab Exclusive 'Super Mario Party' Spirits in the Next 'Smash' Spirit Event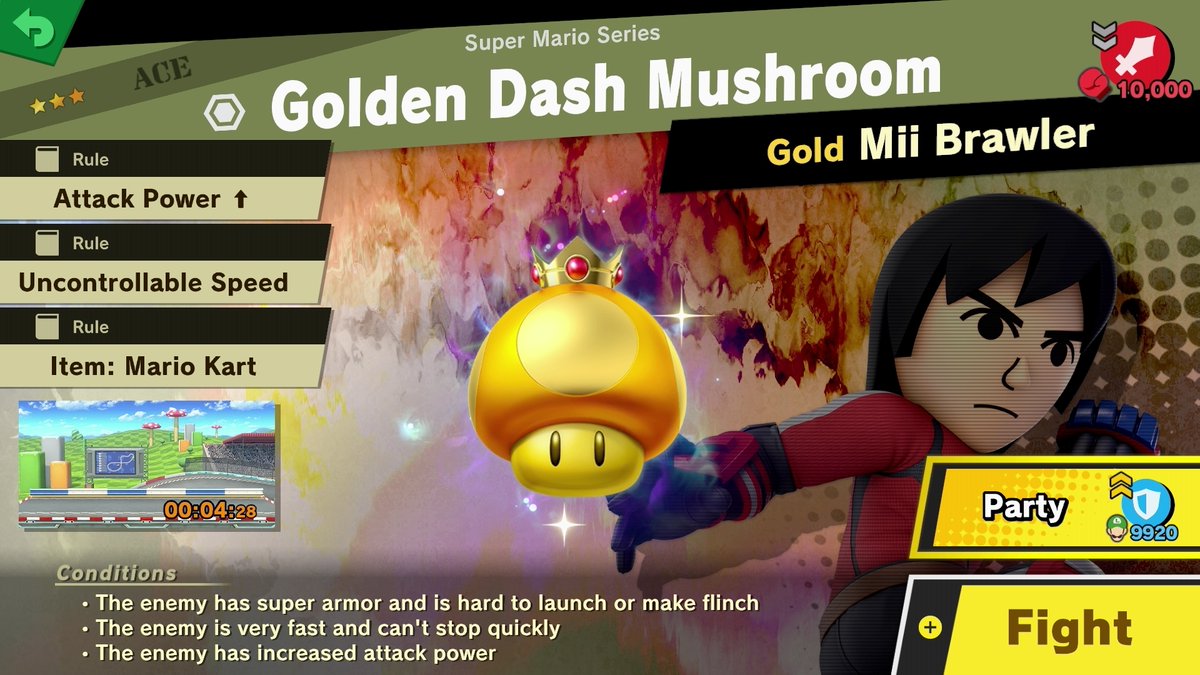 I don't always mention the Spirit Events from
Super Smash Bros. Ultimate
around here because I assume most of you are still playing it, but just in case you weren't playing because of the holidays, here's your heads-up. The new Spirit Event "
Oh Yeah! Mario Time
" kicks off today and runs through January 1st, and it's your ticket to getting some exclusive spirits from Super Mario Party. This is the
only
way to get some of these spirits, so make sure to join in if you want things like the Golden Dash Mushroom for your collection.
New Releases
Uncanny Valley ($9.99)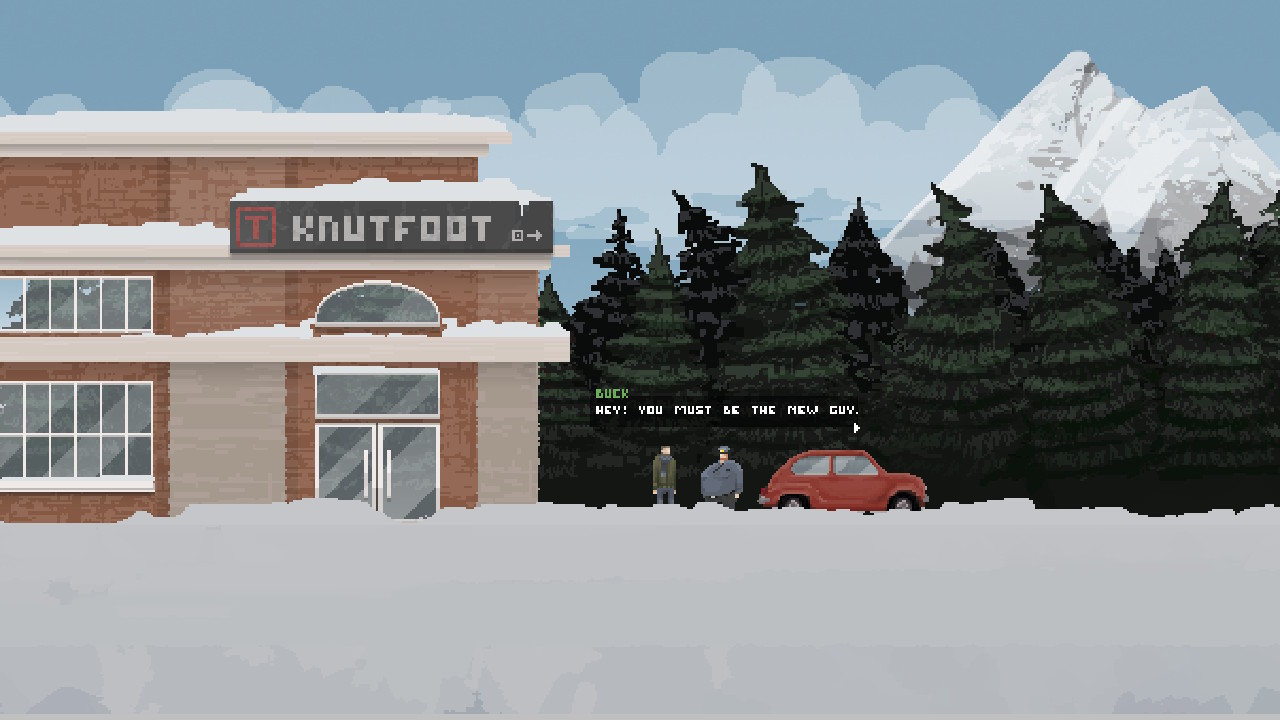 This game bills itself as a story-driven survival horror game, and its key feature seems to be in how making mistakes will result in changes to the flow of the game itself rather than just dumping you to a Game Over screen. There are multiple endings, naturally, so you'll want to replay this a number of times to see all the ways it can turn out. To be honest, the reviews weren't too hot for this game when it came out on other platforms, mostly down to it practically requiring multiple playthroughs to make sense of its mysteries but not having interesting enough gameplay to make you want to play it again and again. That kind of systemic issue is rarely fixed in a port, so you may want to approach this cautiously if at all.
Odium to the Core ($4.99)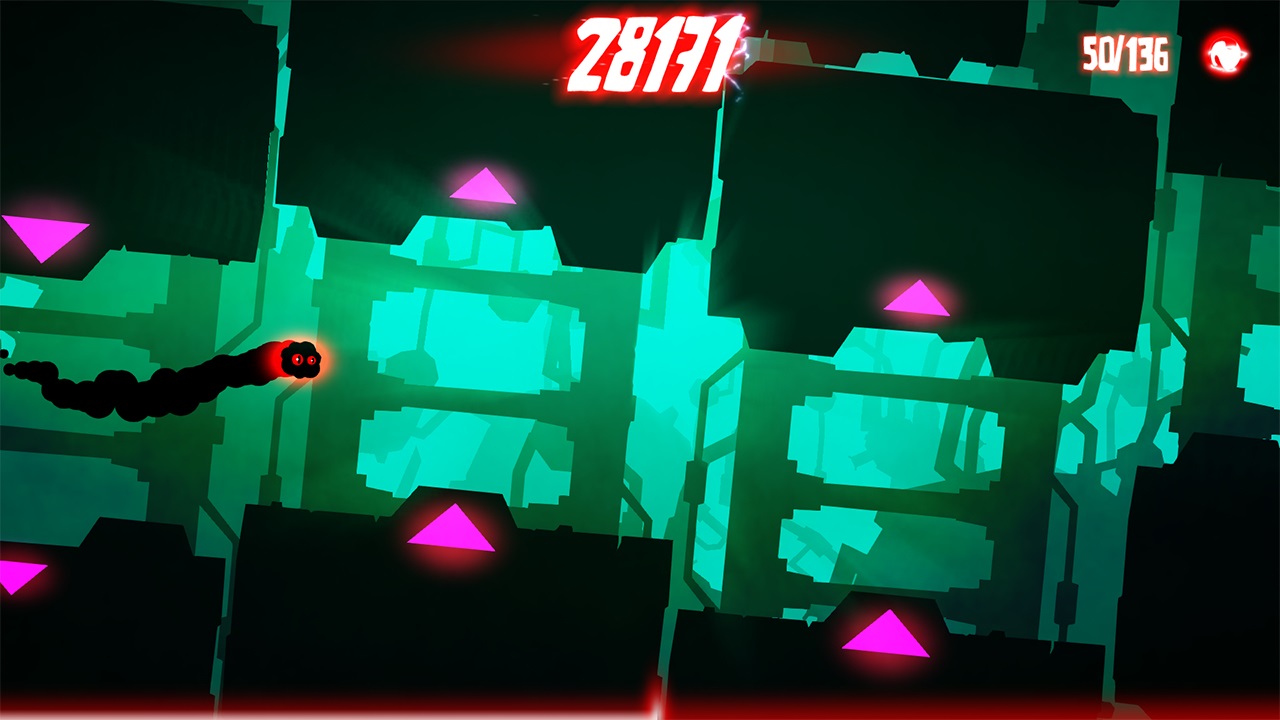 This game was originally a mobile release, and it certainly feels like it. That's not a bad thing, but there's a particular type of game that you see a lot on mobile, and
Odium to the Core
is it. Pretty hard, best played with touch controls, kind of beautiful in an abstract sort of way, and not terribly long. If you would rather play this on your TV or a bigger screen instead of your iPhone, here you go. Guide your weird worm thing through increasingly challenging levels and try not to get hit at all, because you are not a sturdy weird worm thing.
Abyss ($2.99)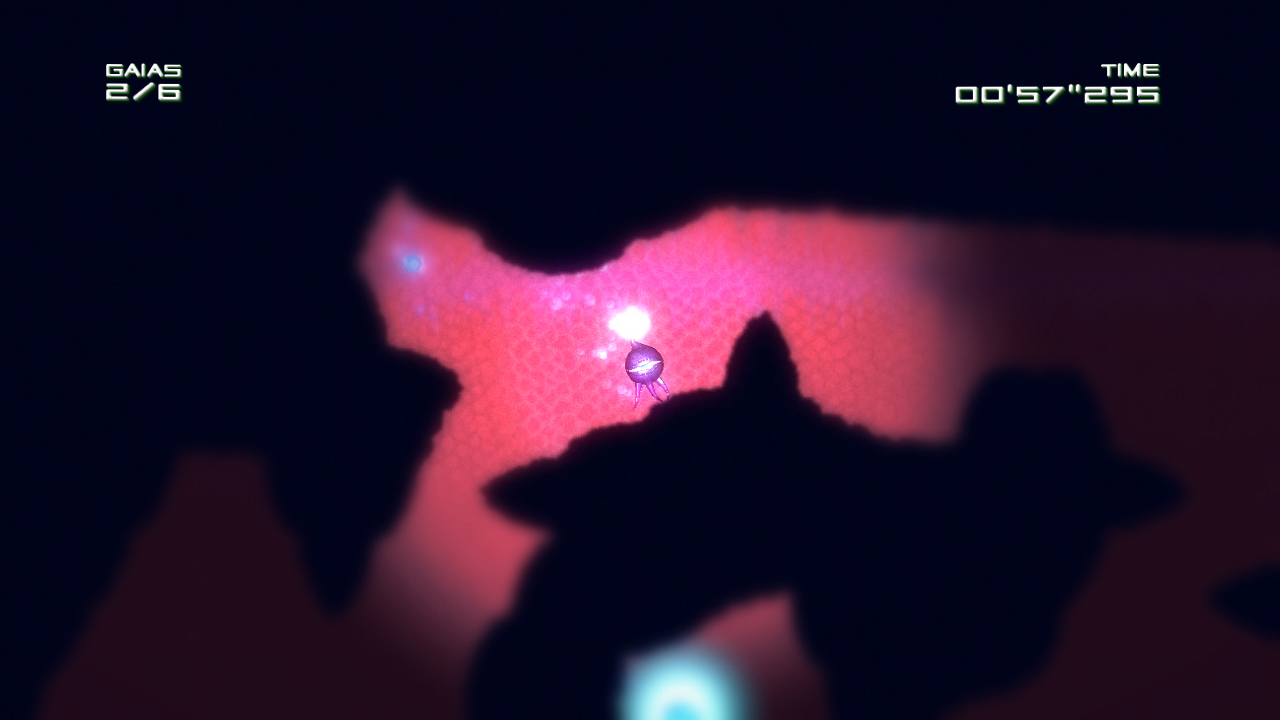 Now see, in
this
game, you play as a weird blobby thing that is floating through dark, increasingly challenging levels. You have to seek out collectibles and try not to bump into too many things, lest you die. There's a competitive two-player mode, which might be neat. There's also a leaderboard if that's a thing you appreciate. Honestly, this doesn't look like it stands out in any major way, but I suppose it's cheap if nothing else. If you enjoy playing as weird blobby things and bumbling around in the dark, here's your dinner.
Revenge of the Bird King ($4.99)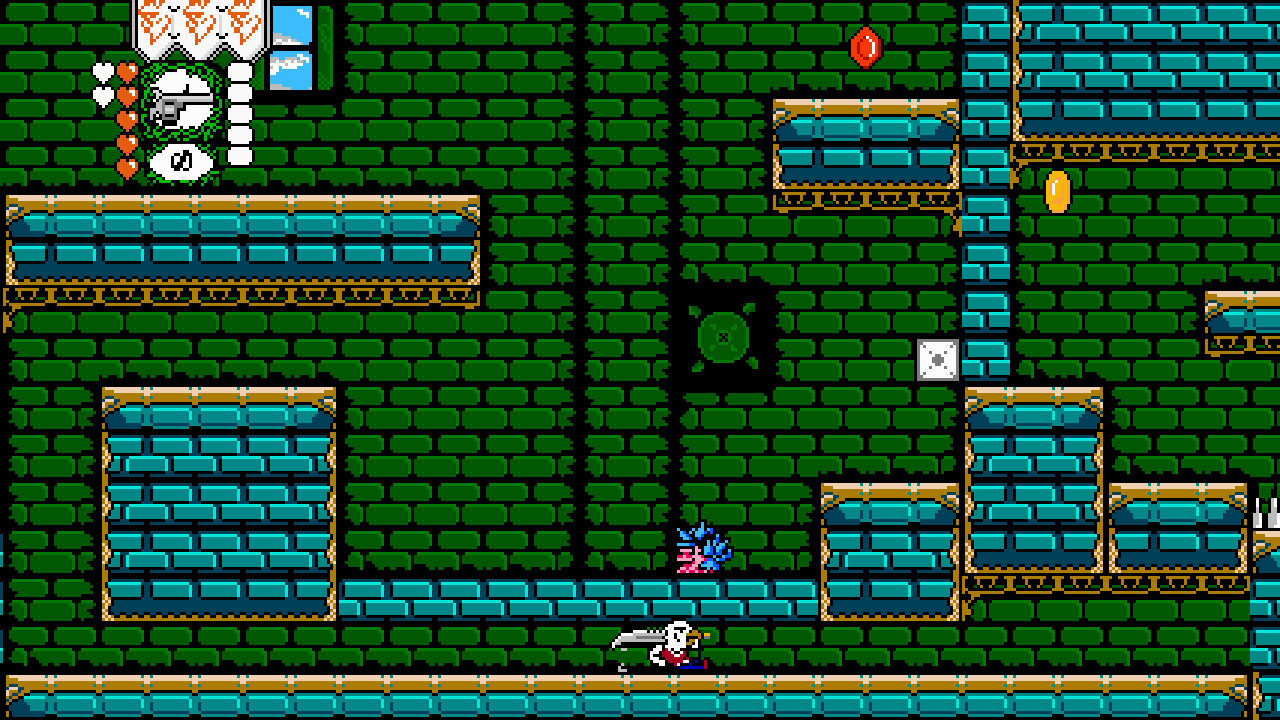 Drawing inspiration from 8-bit action platformers and, oddly enough,
Zelda 2: The Adventure of Link
,
Revenge of the Bird King
is a challenging platformer where you play as a tiny bird man with a giant sword. You need to explore and find new weapons and items, level up, and try not to die too much. I mean, you're probably going to die pretty often, but do your best. This comes from the same developer as
Super GunWorld 2
, and seems to be a sort of spiritual successor to it. So if you liked that game, as many did, you'll want to be all over this one.
Dynasty Warriors 8: Xtreme Legends Definitive Edition ($39.99)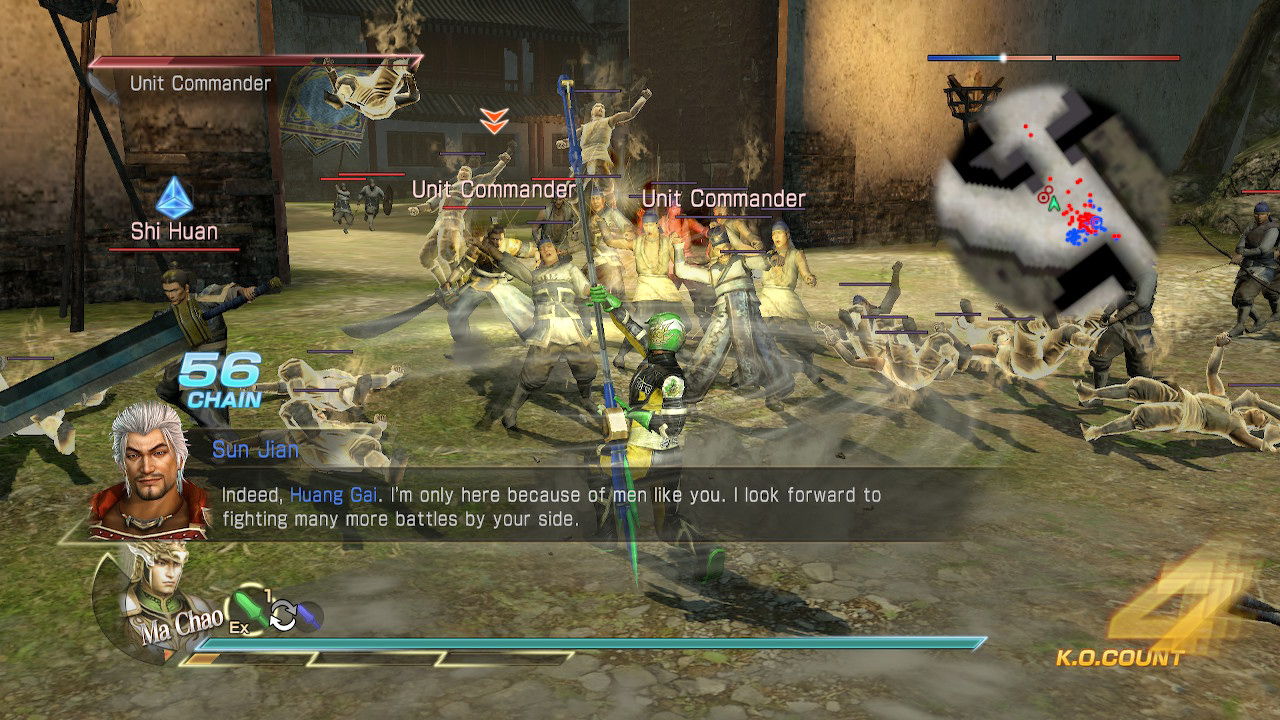 This combines
Dynasty Warriors 8
and the extra features from
Xtreme Legends
, plus all of the DLC from previous versions, in one convenient package. The original game released in 2013 on PlayStation 3 and Xbox 360, and although this isn't the newest
Dynasty Warriors
game, it's still a great pick-up. You probably don't need me to tell you what this game is all about, but just in case, this long-running series of games has you choose a character and play through an extensive story mode that sees you joining massive battles and trying to turn the tides with your strength and strategy. The base games tend to have a lot of content on their own, but throw in
Xtreme Legends
and you've got over a hundred hours of stuff to do.
Sales
Well, I was wrong. There
are
still a few games on the eShop that are not on sale. Look there, it's
TumbleSeed
, which is a really great game that is totally worth a fiver. The rest of the bunch isn't exactly my bag, but hey, there's the list. Do what you have to do, friends.
New Games on Sale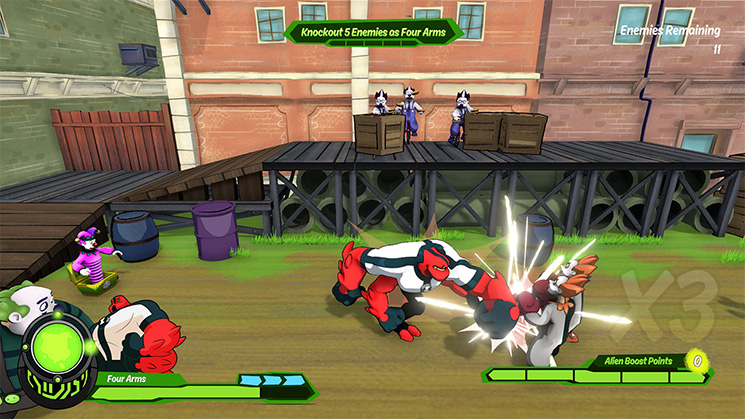 12 orbits
($1.33 from $1.99 until 1/6)
Adventure Time: Pirates of the Enchiridion
($11.99 from $39.99 until 1/14)
Ben 10
($5.99 from $19.99 until 1/14)
Black the Fall
($7.49 from $14.99 until 1/8)
Crayola Scoot
($11.99 from $39.99 until 1/14)
Hotel Transylvania 3 Monsters Overboard
($11.99 from $39.99 until 1/14)
Light Fingers
($14.99 from $19.99 until 12/29)
The Missing: J.J. Macfield and the Island of Memories
($22.49 from $29.99 until 1/8)
Paw Patrol: On a Roll!
($29.99 from $39.99 until 1/14)
Rime
($14.99 from $29.99 until 1/8)
Toast Time: Smash Up!
($8.49 from $9.99 until 1/2)
TumbleSeed
($4.94 from $14.99 until 1/3)
Uncanny Valley
($4.99 from $9.99 until 1/14)
Sales Ending Tomorrow, Friday, December 28th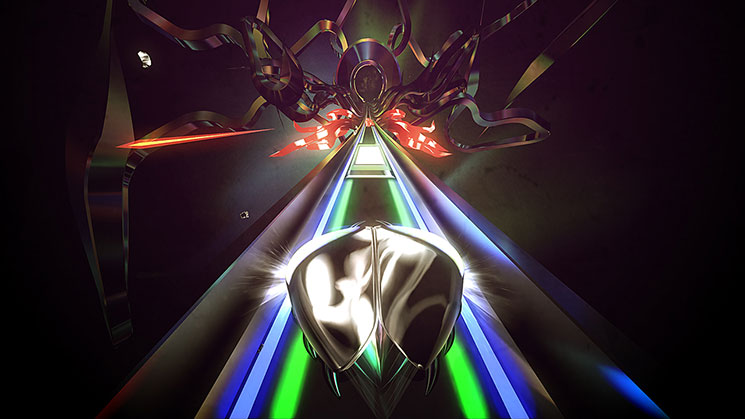 Defunct
($8.99 from $14.99 until 12/28)
Skee-Ball
($13.99 from $19.99 until 12/28)
Thumper
($7.99 from $19.99 until 12/28)
Zotrix: Solar Division
($10.49 from $14.99 until 12/28)
That's it for today, but check back tomorrow for my impressions of the latest SEGA AGES title to hit Japan,
Gain Ground
. We'll also have some news and whatever sales may come our way. Be sure to check back, as it's not to be missed! Well, I mean, if you have something important to do, you can probably miss it. It's not like it's being read out live over the air or anything, so you can just read it whenever. But come on! Anyway, thanks for reading!