iPhone Gaming
iPhone Gaming
Hello gentle readers, and welcome to the SwitchArcade Round-Up for December 4th, 2018. As the eagle-eyed among you have likely already noticed, I am
not
Phillip Stortzum. Our trusty Switch newshound Phil has moved on, leaving me to try to fill his fun-sized footprints. Before we go any further, I want to thank Phil for all his hard work on this column over the course of this year, and wish him all the best with his future endeavors. As for me, I'm Shaun. You may remember me from such features as the
RPG Reload
, or perhaps the Monday Updates articles. Well, don't tell my iOS devices, but I do sometimes play games on other platforms, and the Switch is probably my favorite of the lot right now. It'll probably take me a little while to get used to writing these things, so bear with me, okay?
Today's Featured Game
SNK 40th Anniversary Collection ($39.99)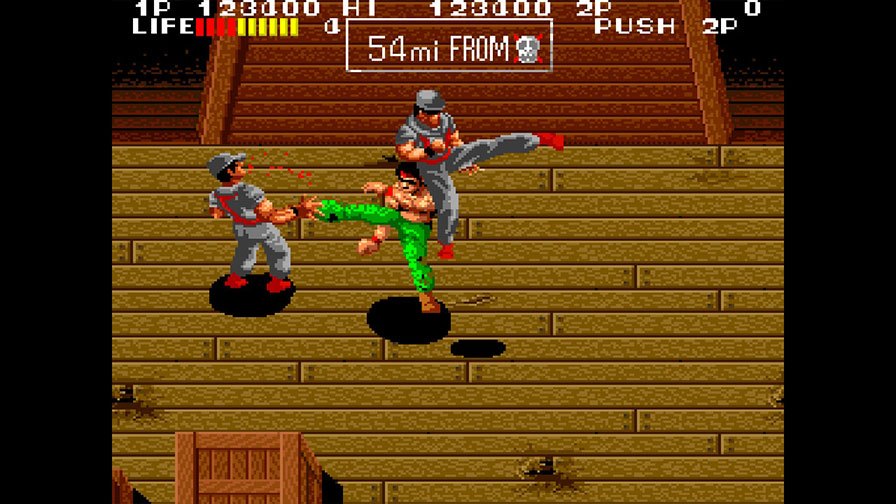 In spite of being the first Nintendo platform without a Virtual Console service since 2004, the Nintendo Switch has become a genuine gold mine for retro re-releases. Some publishers, like Hamster and FTE Games, have opted to do single releases of licensed arcade titles directly to the eShop. We've also seen a number of collections released by the likes of Namco and Capcom. Heck, SEGA has one coming up in a couple of days with the launch of the Switch version of the
SEGA Genesis Classics
collection. Between all of these publishers, we're getting a pretty great mix of legends and obscurities, which is just the way I like it.
Every developer and publisher behind these releases has a slightly different approach. Some treat these as mere re-issues, content to get the games out there on a new platform without any extras. And why not? Most people are probably buying these for the games, and high-effort bonuses are simply gravy to be enjoyed by a relatively small number of historically-inclined gamers. When it comes to that sort of gravy, however, you'd be hard-pressed to find a developer better at preparing it than Digital Eclipse. The team behind
Mega Man Legacy Collection
,
The Disney Afternoon Collection
, and
Street Fighter 30th Anniversary Collection
seems to treat these releases as much as digital museums as anything else, packing in tons of extras like concept art and reproductions of packaging. It also does a pretty decent job with the games themselves, thankfully.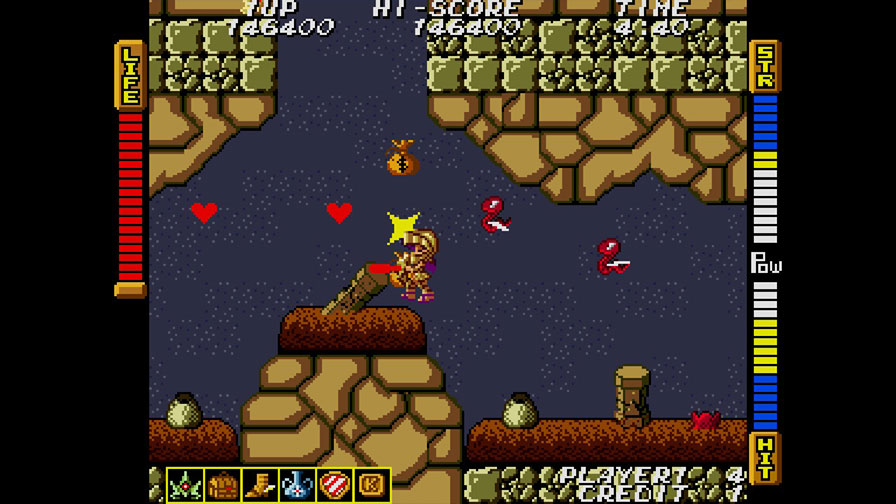 The latest from Digital Eclipse is
SNK 40th Anniversary Collection
. When most people think of SNK, the main thing that probably comes to mind is the NEOGEO. A hybrid arcade/home console piece of hardware, it played host to a lot of popular fighting games and action titles, most of which were developed or published by SNK itself. Many of the more popular NEOGEO games have retained a following over the years, and re-releases are available on just about every platform, including the Switch. But SNK's history goes back way before the arrival of that system, and it tends to be far more infrequently celebrated. Perhaps with good reason, some may say. Still, this isn't the
NEOGEO Anniversary Collection
, so those earlier games are what this set is all about.
In some ways, this is the perfect project for the modern incarnation of Digital Eclipse. When you're working with something like
Mega Man
or
Street Fighter
, all of the extras in the world are barely going to matter next to the games themselves. Moreover, the games are popular enough that the players don't usually need any sort of historical context. Games like
Prehistoric Isle
and
Street Smart
, on the other hand, stand to greatly benefit from a little supplemental material, and goodness gracious do you get that here. Indeed, you could make a case that the Museum Mode of
SNK 40th Anniversary Collection
is actually the most enjoyable thing to be found here. It presents a staggering amount of historical documents and art, with descriptions that provide excellent context for both the games in this collection and the ones that didn't make the cut.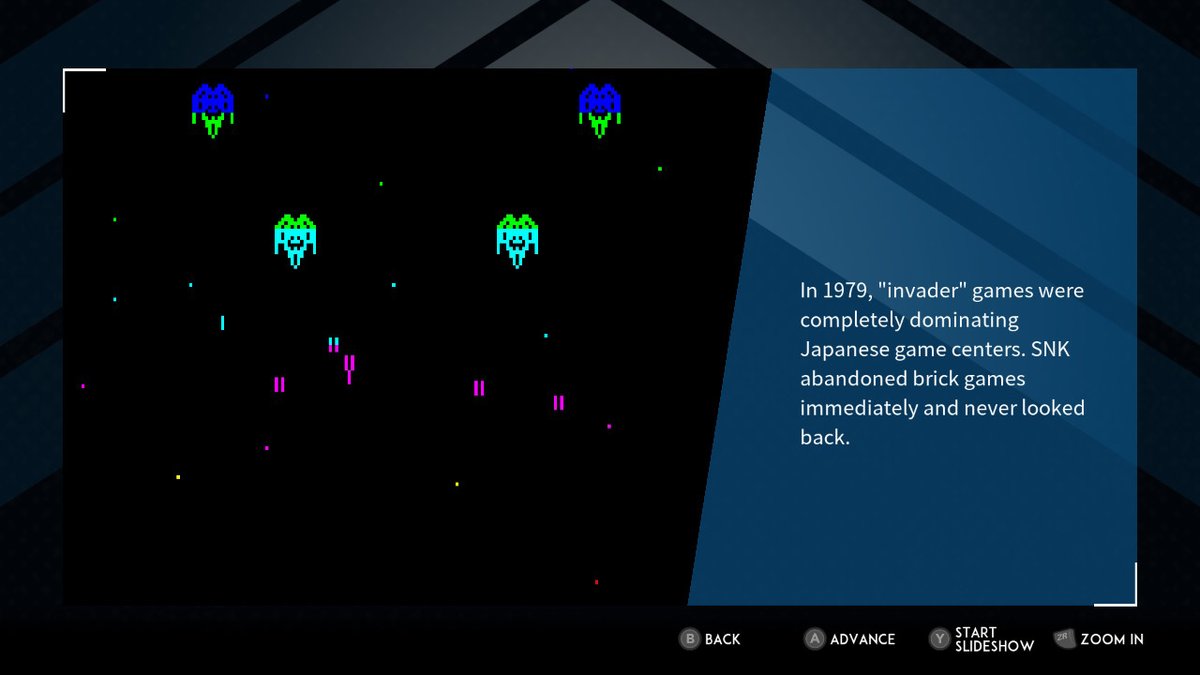 The game selection, on the other hand, isn't quite as easy to enjoy. There are 32 games included here. Or rather, there will be 32 games included. The launch version includes 21 games, with the remaining 11 set to be distributed for free on December 11th. Apparently, work on the game went right to the wire, so this was the only way it could ship on time. The initial number of 21 games also accounts for the differing console and arcade versions of certain titles. So really, what you get for the moment is the arcade and console versions of
Alpha Mission
,
Athena
,
Ikari Warriors
,
Victory Road
,
Ikari 3 – The Rescue
,
Guerilla War
,
P.O.W.
, and
T.N.K.3
, the arcade games
Prehistoric Isle
,
Street Smart
, and
Vanguard
, and the console exclusive
Crystalis
.
Some of these games are famous, some of these games are good, some are both, and some are neither. SNK's earlier console versions of its games were shockingly poor at times, with
Ikari Warriors
being a great example of how even a riotously fun action game could be reduced to a plodding pile of frustration. I know I liked the NES version of
Ikari Warriors
when I was young, but after revisiting it here, I have no idea
how
I did. Ultimately, very few of the games included in this collection are all that great. SNK made some terrific shooters and action games, and
Crystalis
is still fantastic, but anytime the company ventured outside of its comfort zone, things tended to get really messy. Still, if you're here for
Ikari Warriors
,
P.O.W.
,
T.N.K.3
, and their ilk, you won't be disappointed.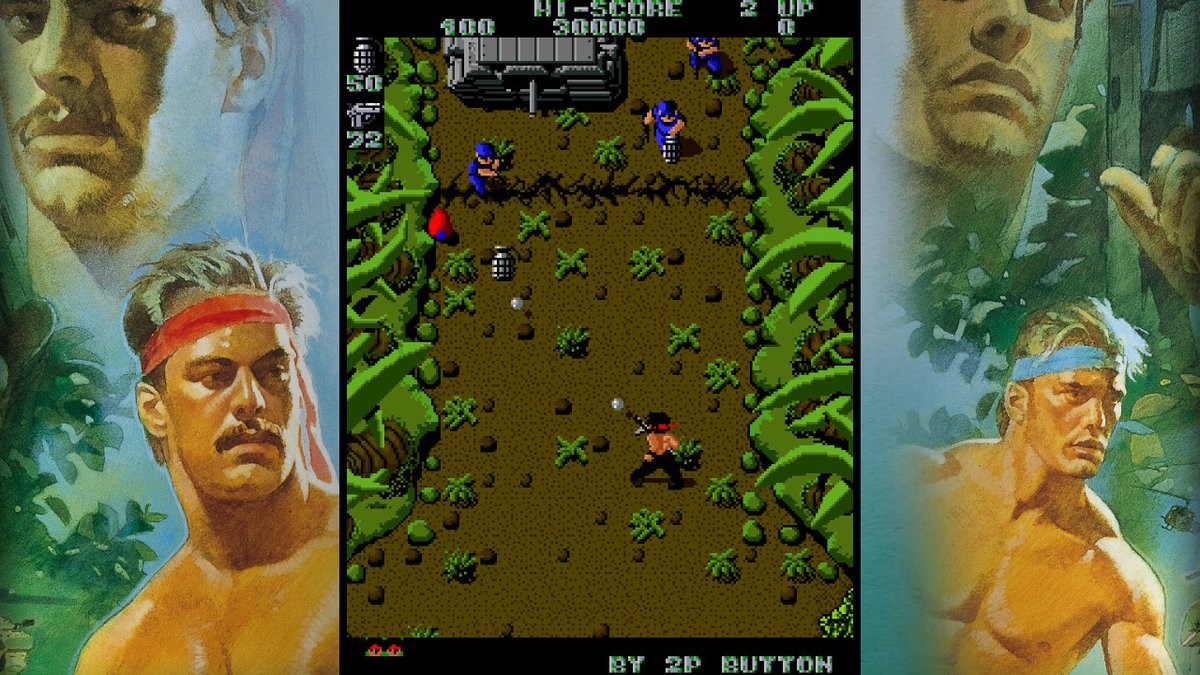 All of the games offer plenty of nice options, including international versions where applicable. The arcade versions are well-emulated, while the NES versions seem to suffer from bugs and the occasional bit of screen-tearing that weren't present in the originals. The December 11th patch is meant to address this, but for now it remains a problem for those who want to indulge in a bit of
Crystalis
or the NES version of
Guerilla War
. It remains to be seen if that patch will also address another one of the big problems with
SNK 40th Anniversary Collection
: its proclivity towards crashing. If I summed up the number of crashes I've had with every other Switch game I've played, it wouldn't add up to the number of times
SNK 40th Anniversary Collection
has crashed on me so far. Certain games seem to trigger it with regularity, but even something as simple as exiting to the main menu can see you dumped unceremoniously to the Switch home screen.
Fortunately, both the publisher and developer seem committed to fixing these problems. Once the remaining games are distributed and the problems are fixed,
SNK 40th Anniversary Collection
will be a must-have for retro enthusiasts who are interested in the history behind the games as much as the actual games themselves. So few of these retro collections bother with such niceties anymore, and none of them to this extent. For that aspect alone, I want to vigorously recommend
SNK 40th Anniversary Collection
. I just wish it wasn't quite as buggy or incomplete so that I could do so with fewer reservations at the moment.
News
The Super Smash Blog Highlights Playable Character Roy and Assist Trophy Tiki
Super Smash Bros. Ultimate
hits this Friday, and you can feel the excitement in the air. The Super Smash Blog, on the other hand, is just doing what it has been for the last while now: highlighting various bits and pieces of the upcoming game. The most recent updates focus on playable character Roy from
Fire Emblem: The Binding Blade
, and assist trophy Tiki, everyone's favorite 1,000-year old dragon who debuted in the first
Fire Emblem
and went on to make several appearances in the series.
"Get up close and personal for major damage! Unlike Marth, Roy's attacks are more powerful the closer you get to the base of his blade. For his Final Smash, his sword bursts into flame and sends anyone caught in the blast flying."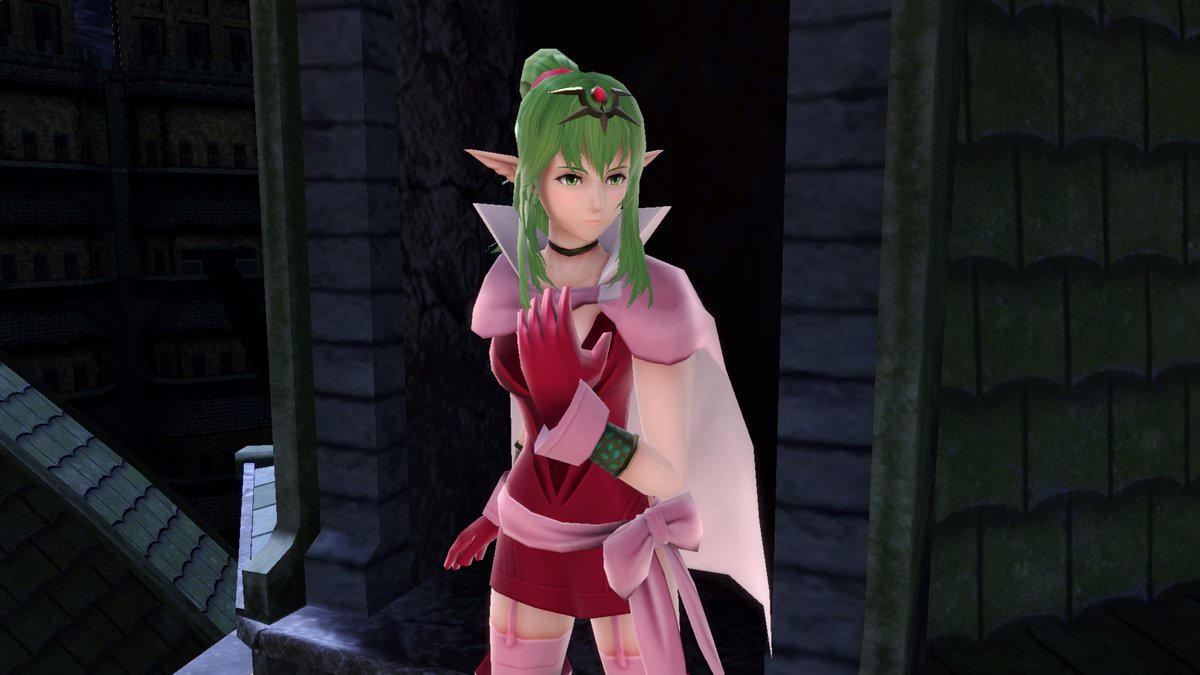 "Tiki is a Manakete, a race of dragonkin. While she usually stays in human form, she can transform into a fire-breathing dragon using the power of a Dragonstone. She doesn't look it, but Tiki is actually over 1,000 years old."
Fire Emblem
has been well-represented in the
Smash Bros.
series over the years, and it's probably fair to say that one of the main reasons the franchise has become as popular as it has is because fans of
Smash
took a liking to the included characters. Amusingly, the game that stars Roy remains one of the Japan-only installments in the series.
Pokemon: Let's Go, Pikachu!/Eevee! Now Tracking Ahead of Pokemon X/Y in the UK
Pokemon: Let's Go
is a pretty different take on the
Pokemon
series, and that has made it something of a contentious topic in many circles. A lot of people are hoping it wildly succeeds, while others seem to hope it fails. The game rides the line between being a spin-off and a proper entry so tightly that no one is quite sure how to treat it when it comes to sales, either. If treated as a mainline entry, however, its initial sales were slightly underwhelming in some regions.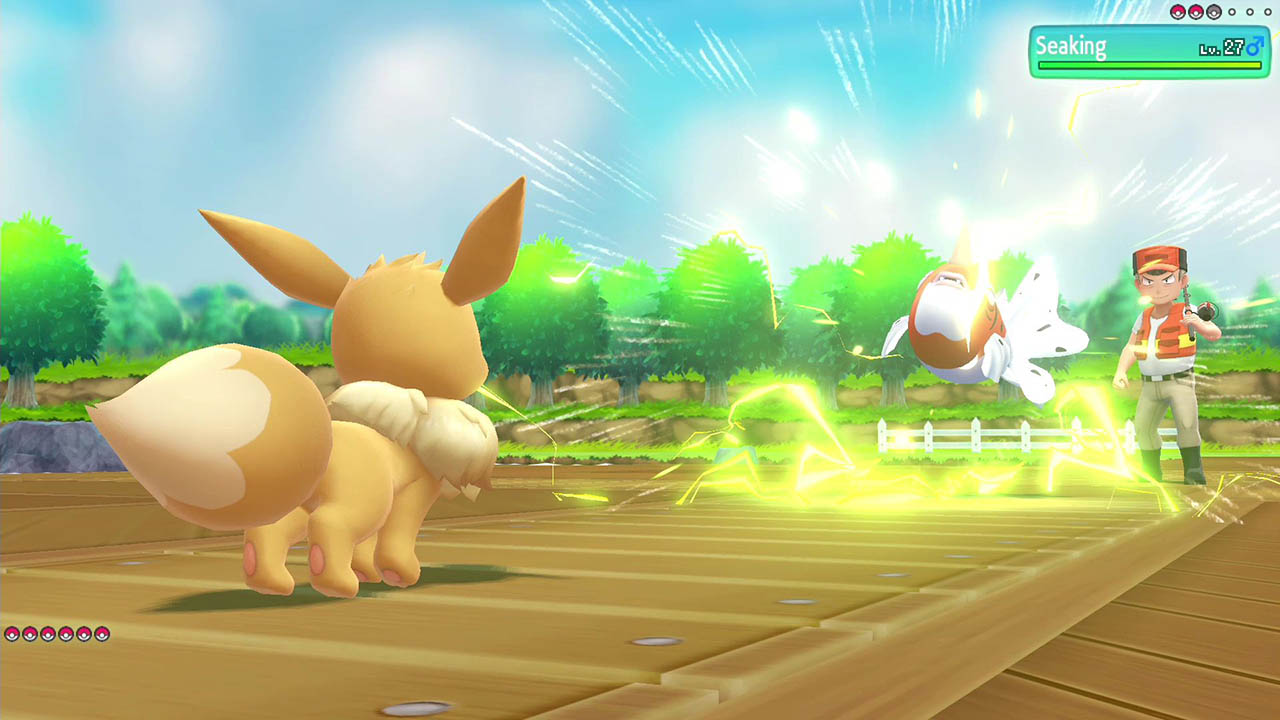 Well, it looks like things may be turning around, at least in the UK, according to UKIE/GfK's data. In their opening week, the games were tracking 5% behind the sales of
Pokemon X/Y
, the
Pokemon
series debut on the Nintendo 3DS.
Pokemon: Let's Go, Pikachu!/Eevee!
are now tracking at 8%
ahead
of
Pokemon X/Y
, and on a smaller install base to boot. Whether you're for or against the games themselves, it seems like the
Pokemon: Let's Go
experiment is going reasonably well.
Open Pre-Orders for the Physical Release of 'Cosmic Star Heroine' End on Friday
Okay, yes, most Switch owners probably have other things on their minds this week. But if you enjoyed
Cosmic Star Heroine
, the sci-fi RPG adventure from Zeboyd Games, as much as I did, you may want to look into picking up a physical copy of the game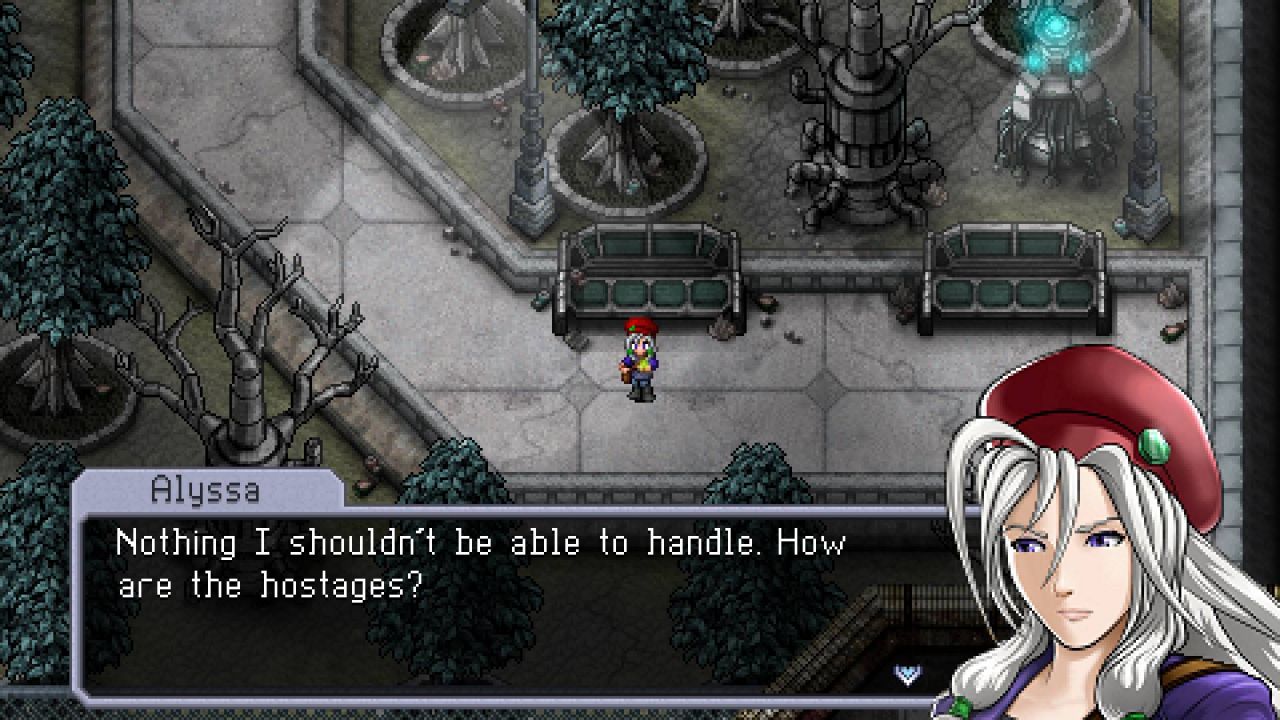 That gets you the game card, the lovely case, and a full-color instruction manual so fat that its final page count is being determined by the maximum size that can be fit inside a Switch case! Who wouldn't want that on their shelf?
World of Final Fantasy Maxima is Getting a Physical Release in Asia
Hey, are you like me? Is your memory card space so valuable that you wince at seeing download-only releases that crest the 10 GB mark? Don't you just wish you could buy some of those beefy games in physical form? I don't know why Square passed on a physical version of
World of Final Fantasy Maxima
for the Switch, but if you really,
really
want one, it looks like it's going to be happening via an Asian release.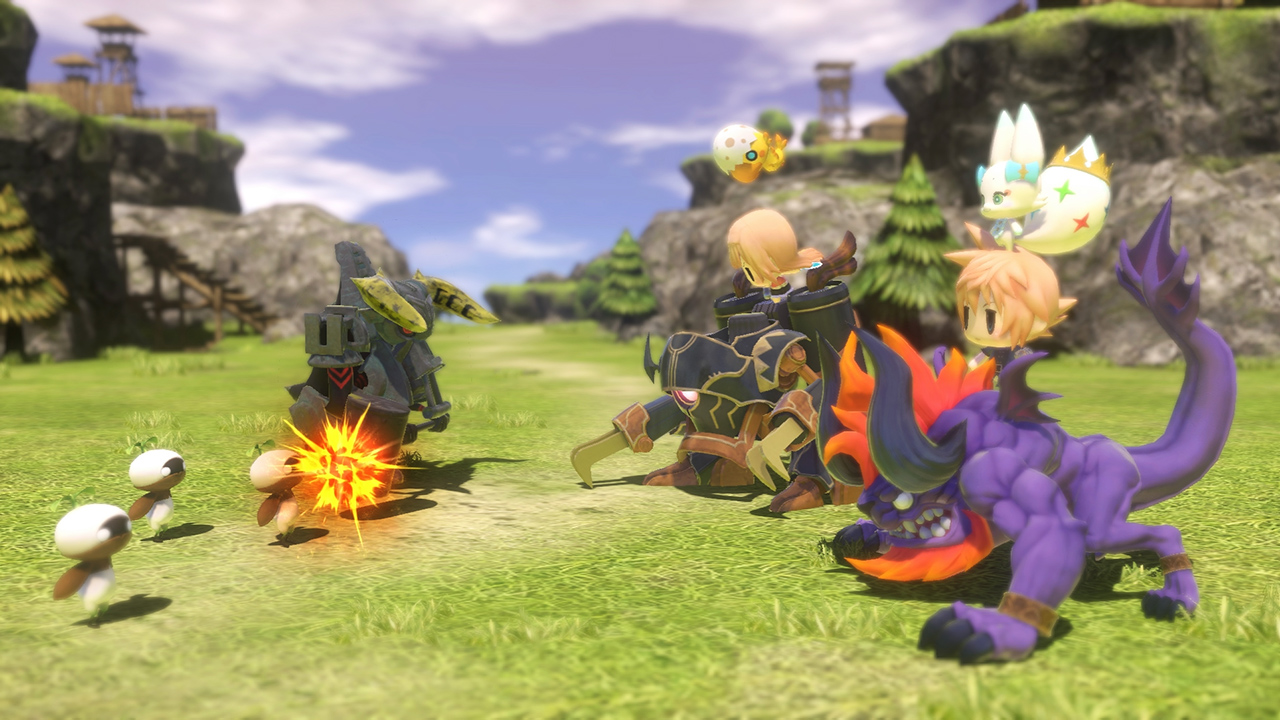 Since Switch games are region-free and this particular game supports multiple languages including English, you can grab that Asian version when it releases in February 2019 and enjoy it to your heart's content. So far, it looks like only Play-Asia is taking pre-orders, so you'll have to head there if you want to reserve it.
New Releases
Monster Boy and the Cursed Kingdom ($39.99)
You can't spell "Feel-Good Comeback of the Late 2010s" without "Wonder Boy". I think, anyway. Following up on the terrific remake of
Wonder Boy: The Dragon's Trap
,
Monster Boy and the Cursed Kingdom
is a brand-new adventure from
Wonder Boy
creator Ryuichi Nishizawa, Game Atelier, and publisher FDG Entertainment. The price may seem a little high, but the early buzz on this one is
great
. It's a new
Monster World
game in 2018, and I'm not sure what more you could ask for from this absurd world of ours.
Gear.Club Unlimited 2 ($59.99)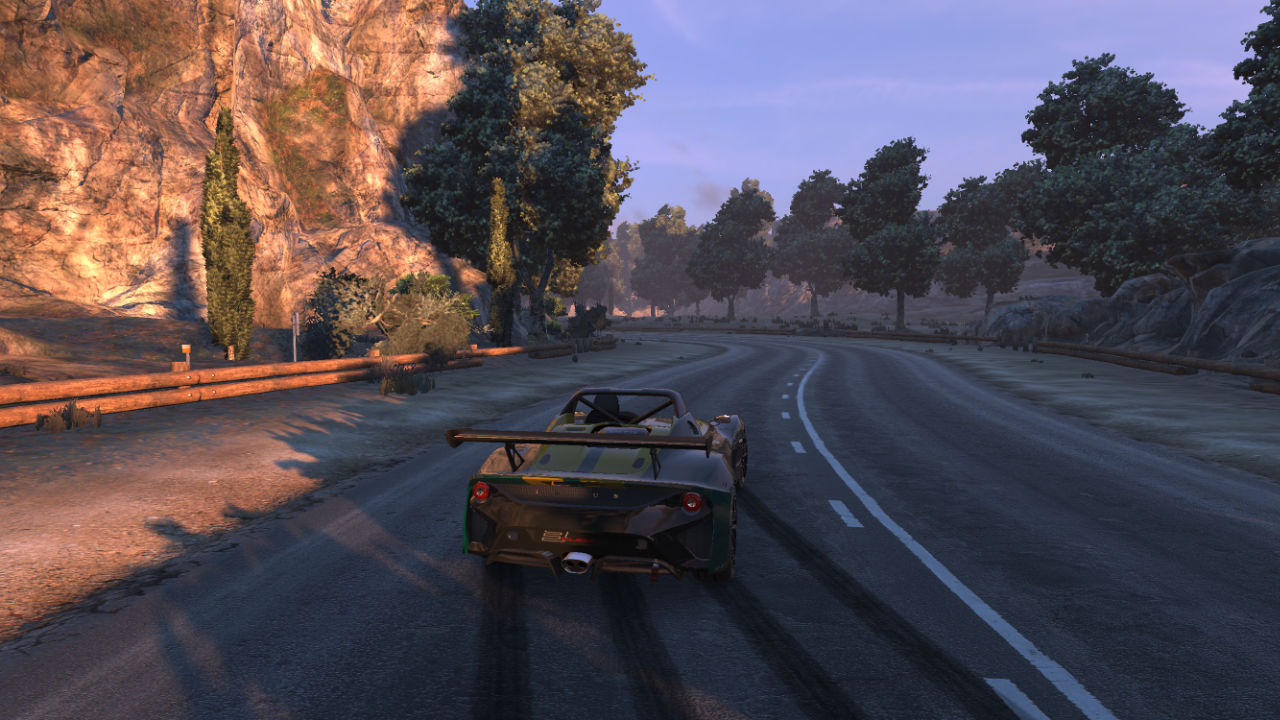 While the first
Gear.Club Unlimited
felt awfully, well,
limited
, the sequel seems to be offering more of what players may be looking for. Plenty of licensed cars, a huge play area full of challenges to take on, a story mode where you have to save your family team from bankruptcy, and some sweet four-way split-screen local multiplayer.
Toki ($29.99)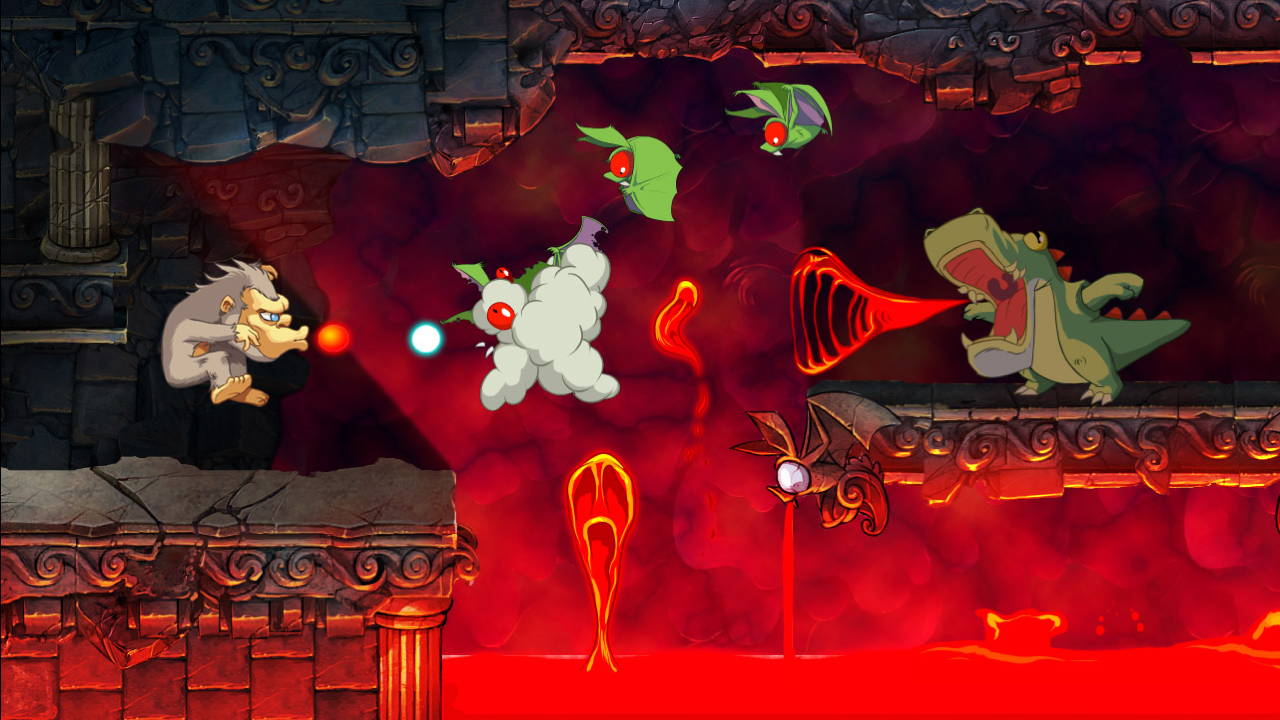 Toki
was something of a fixture in my local arcades in the 1990s. I don't think it was ever a particularly great game per se, but it was pretty fun and had a really amusing flavor to it. This remake was initially announced almost a decade ago in 2009, so it's amazing to see it finally exist. Is it good? Not sure, but it at least looks and sounds wonderful. If you were a Toki nut back in the day, you're probably going to want to be all over this.
Atelier Arland series ($39.99 each, $99.99 for the Deluxe Pack)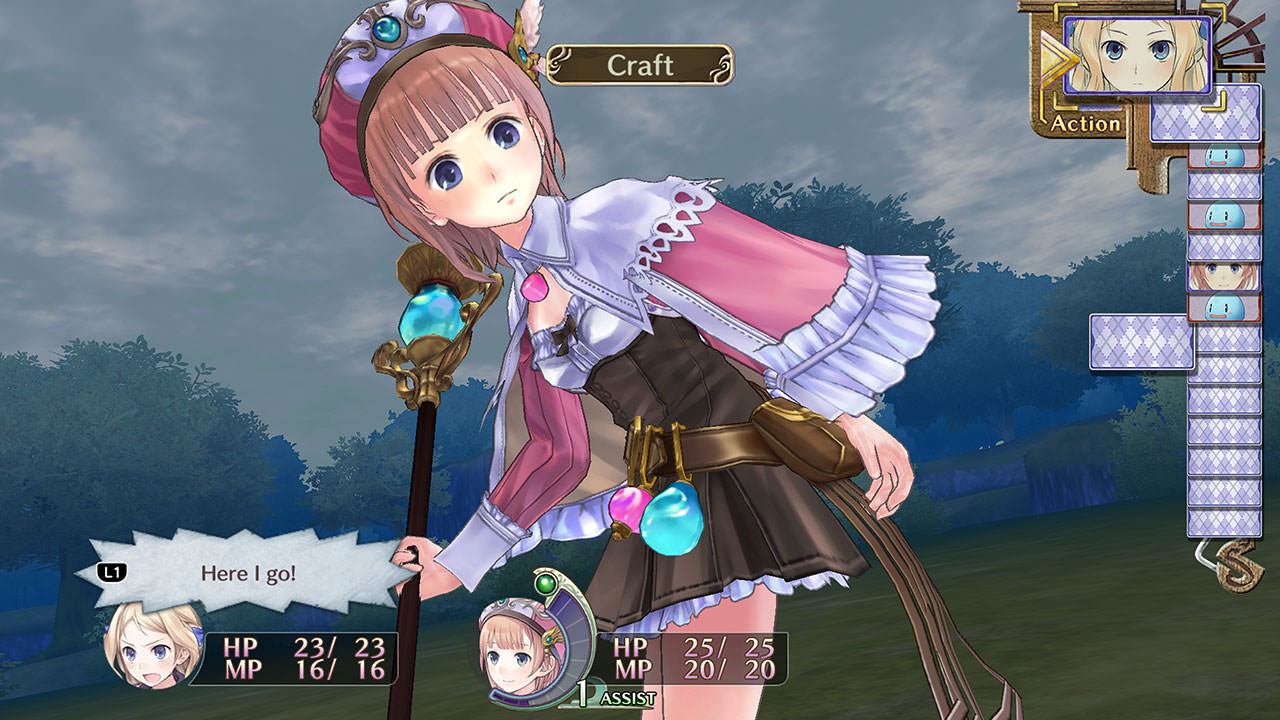 If you like RPGs with crafting systems, you probably already love the
Atelier
series. The
Atelier
series is known for its intricate mechanics and heart-warming storylines, with excellent character work that almost always impresses even the harshest skeptics. The Switch has already played host to one game in the series,
Atelier Lydie & Suelle
, but owners of the system can now dive into some of the most beloved entries of them all. The
Arland
sub-series consists of three games, each one a fully-featured RPG with dozens of hours of gameplay. You can buy them
a la carte
or pick up all three at a heavy discount. Either way, RPG fans will want to at least add these to their wishlists if they haven't already played them elsewhere.
Sales
I'll be honest, none of the new sales today are really doing anything for me. But hey, that's just me. They may do something for you, or perhaps you might want to look into some of the still-running sales from a few days ago, like
Freedom Planet
? At any rate, here's what's up today.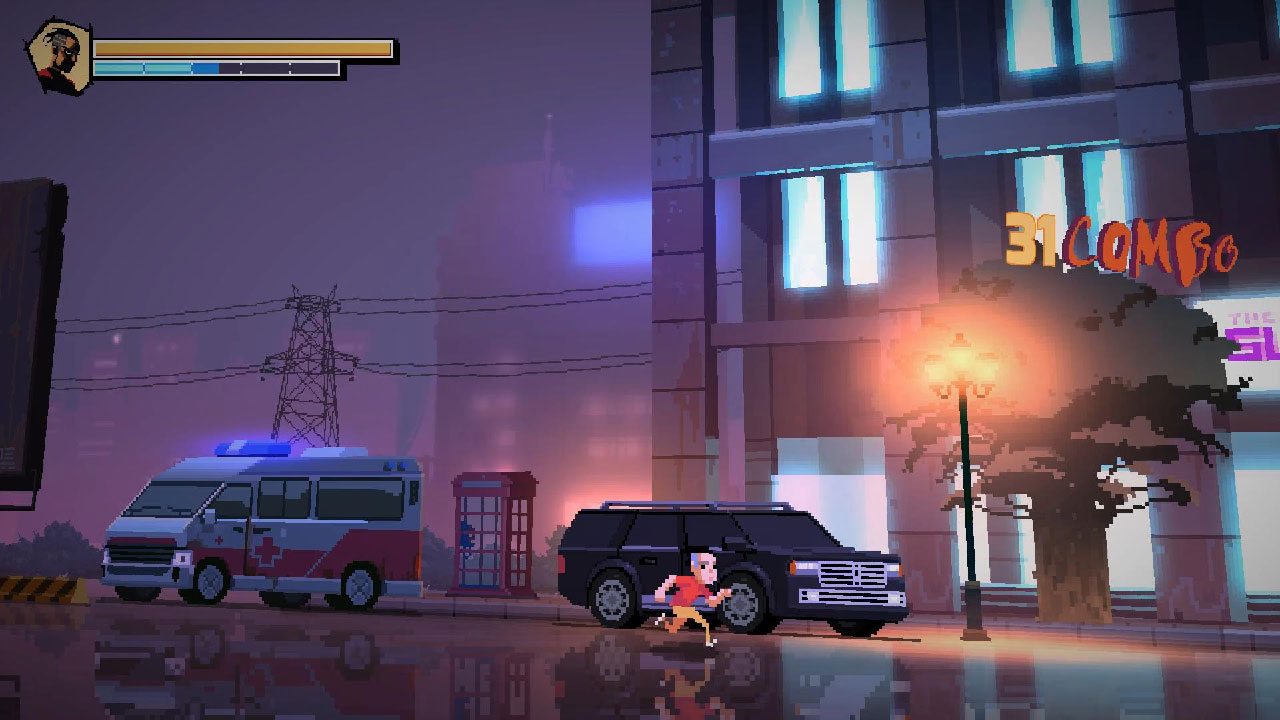 New Games on Sale
Alteric ($1.99 from $4.99 until 12/15)
Energy Balance ($1.19 from $2.99 until 12/15)
I Am the Hero ($7.99 from $9.99 until 12/16)
The Mooseman ($4.89 from $6.99 until 12/15)
OkunoKA ($13.50 from $15.00 until 12/7)
Sigi: A Fart for Melusina ($3.49 from $4.99 until 12/15)
State of Anarchy: Master of Mayhem ($5.59 from $7.99 until 12/15)
Super Daryl Deluxe ($15.99 from $19.99 until 12/6)
Where Are My Friends? ($1.19 from $5.99 until 12/15)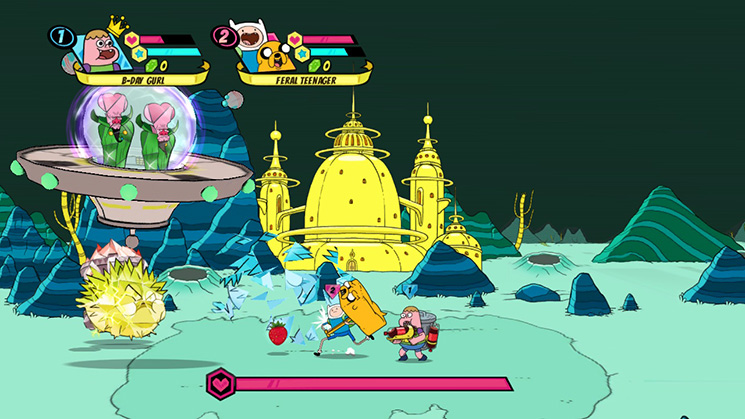 Sales Ending Tomorrow, Wednesday, December 5th
Energy Cycle Edge ($4.24 from $4.99 until 12/5)
Big Buck Hunter Arcade ($23.99 from $29.99 until 12/5)
Cartoon Network: Battle Crashers ($14.99 from $29.99 until 12/5)
Dead Fun Pack: Penguins and Aliens Strike Again ($3.49 from $6.99 until 12/5)
Final Light, The Prison ($2.79 from $6.99 until 12/5)
Goosebumps the Game ($23.99 from $29.99 until 12/5)
Monster Jam Crush It ($14.99 from $29.99 until 12/5)
Rapala Fishing Pro Series ($23.99 from $29.99 until 12/5)
Sumer ($10.49 from $14.99 until 12/5)
Tower of Babel ($3.99 from $9.99 until 12/5)
Anyway, those are the highlights for today. As I said at the beginning, it'll probably take me a little while to get into the swing of things, but I'll do my best to do good ol' Phil and our many Switch-owning readers proud as we march into this holiday season. Until next time, thanks for reading!