iPhone Gaming
iPhone Gaming
Hello, gentle readers, and welcome to the first SwitchArcade of 2019. Today is a holiday, of course, so I'm once again beaming a special edition to you from the past. This will be the last one for a while, I promise! Anyway, with the holidays behind us, we're probably all feeling a little bit tapped out. Presents and sales make for dangerous bedfellows, and even the best of us will probably take a couple of weeks to recover. But you may still be looking to pick up a few games to fill out your holiday free time, so I've put together a list of games that are both cheap and good. The rule here is that the non-sale price has to be no more than five American dollars. Let's save money by spending money!
Ninja Striker ($3.99)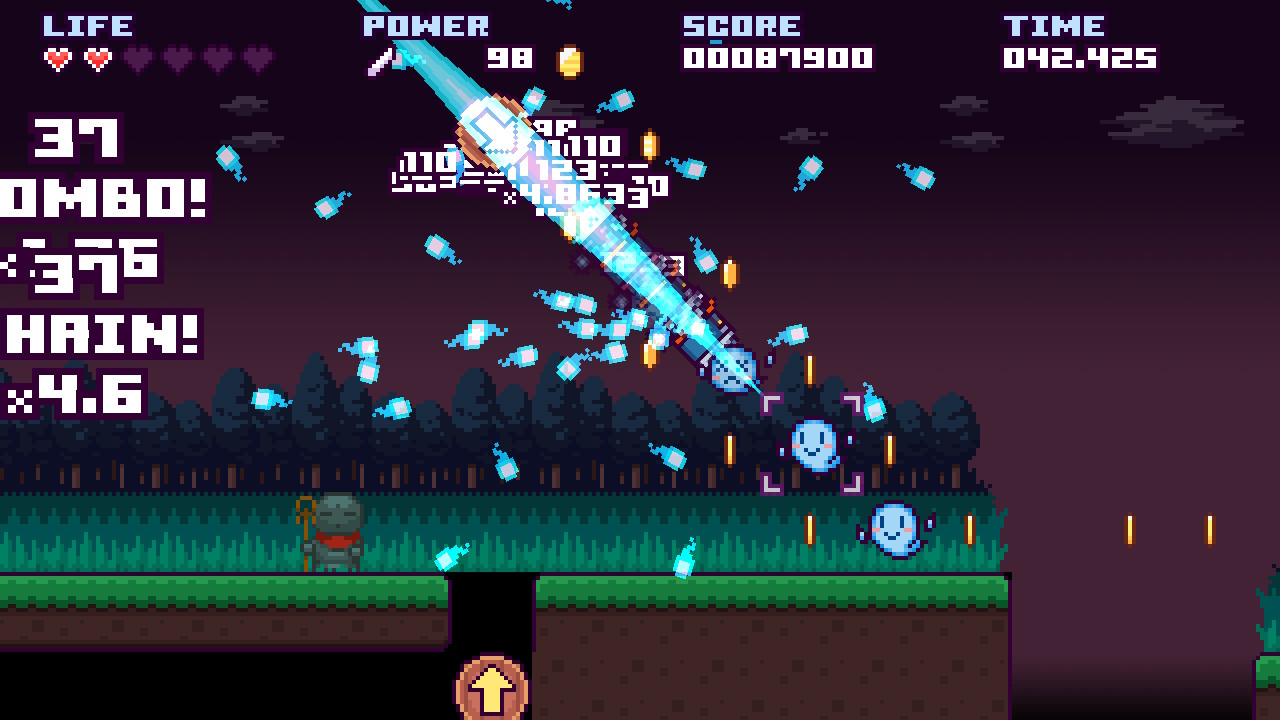 This is a score attack game where the rule is basically "the floor is lava". Sometimes literally! But most of the time, you'll want to stay airborne because that's how you rack up the big combos and put together a massive score. There are 4 different characters and 24 stages, each of which needs to be cleared with a good score and a swift time in order to get three stars. Aside from being content-rich, it just feels really good to play. The way numbers fly all over the screen, the sound effects when you hit an enemy, and just the way you bounce from enemy to enemy like a whirling dervish of death all works to create something that will keep you tapping the buttons.
Toki Tori ($4.99)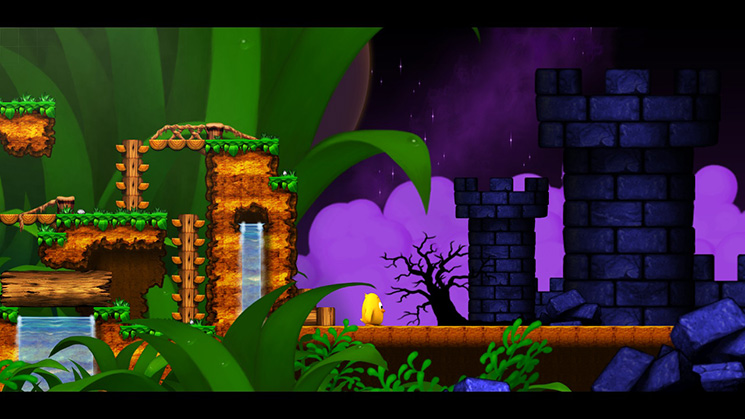 Toki Tori
reminds me of a lost NES game, albeit one that looks very modern. And hey, originally it wasn't that far away from that era. It started life as a 2001 Game Boy Color game, quickly earning a number of remakes including a high-res PC version, which served as the basis for future releases including this one. It's a well-designed puzzle-platformer that sees you using an ever-increasing set of tools to try to save your egg friends on each level. This style of game used to be all the rage, but there aren't as many of them anymore. Do yourself a favor and treat yourself to this fine example of that kind of game.
kuso ($4.99)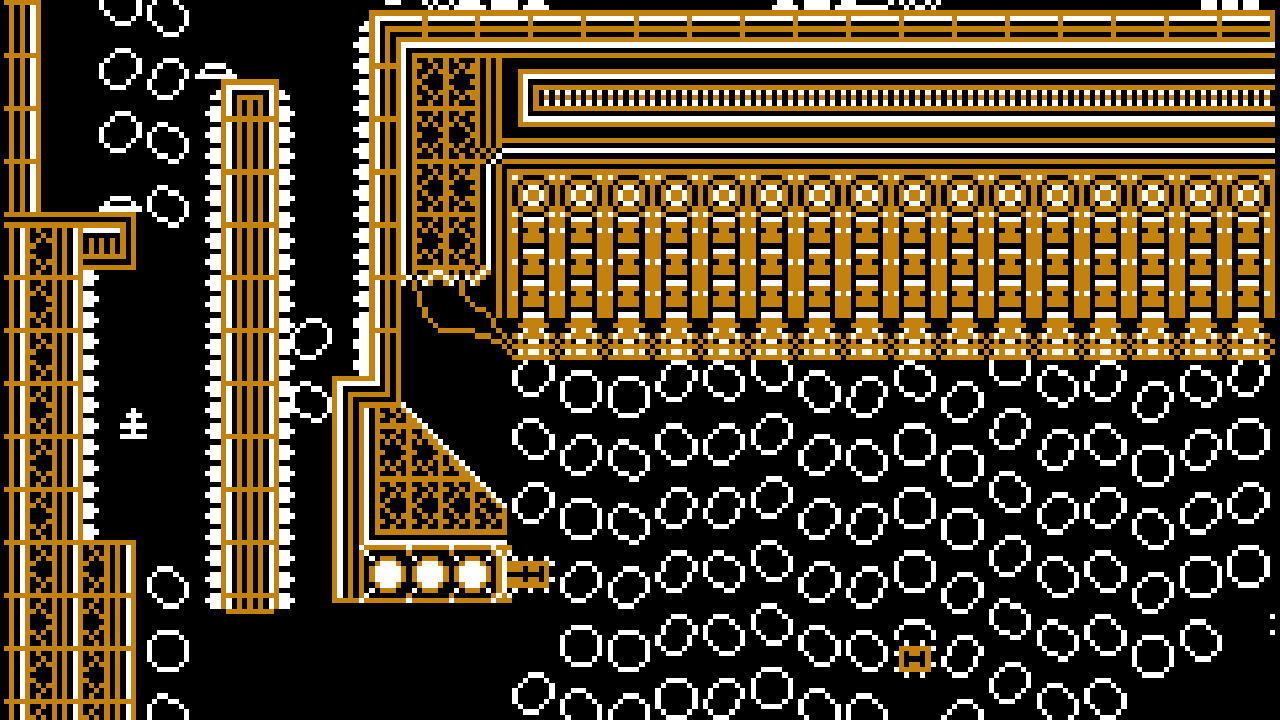 The precise translation of the title isn't something I can print on this lovely family site, but it more or less serves the function of "damn it" in Japanese. And that's just what you'll be saying as you try to make your way through this game and die, die, die, and die some more along the way. There are 41 levels with a strong emphasis on pure and simple platforming, testing your skills at running and jumping. Are there better games of this style on the Nintendo Switch eShop? Well, yes. But this is a pretty good one, and costs a fraction of what most of the other good ones do. Just remember to yell the title each time you die.
Kamiko ($4.99)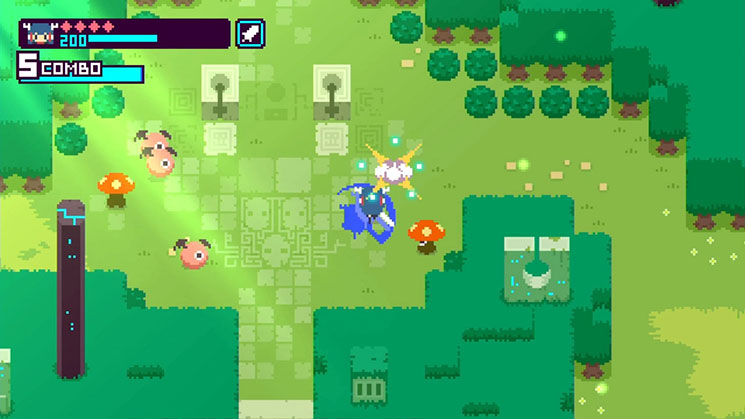 You might think
Kamiko
is a
Zelda
-style adventure game from looking at the screenshots, but that's not the kind of game it is at all. Instead, this is an almost arcade-like top-down action game where you need to sweep each stage, collecting items and defeating enemies to open the way forward. Each world culminates in a boss fight that turns up the heat a notch. The game keeps track of your time, encouraging you to speed run the game, and it's short enough that replaying it is more than viable. There are also three different characters to play as, and they require very different strategies for success.
Pan-Pan: A tiny big adventure ($5.00)
Pan-Pan
's pace isn't going to be for everyone, but if you're the sort of player that enjoys poking around an open world, trying to solve whatever puzzles you come across, you'll probably find something to like here. Think a more cartoony, less ostentatious
Myst
or
The Witness
played from an isometric viewpoint and you won't be far off from what this game has to offer. The only real drawback is that it's not super-long and I doubt you'll want to replay it much, but hey, for a game of this type, the price is right.
Mom Hid My Game! ($4.99)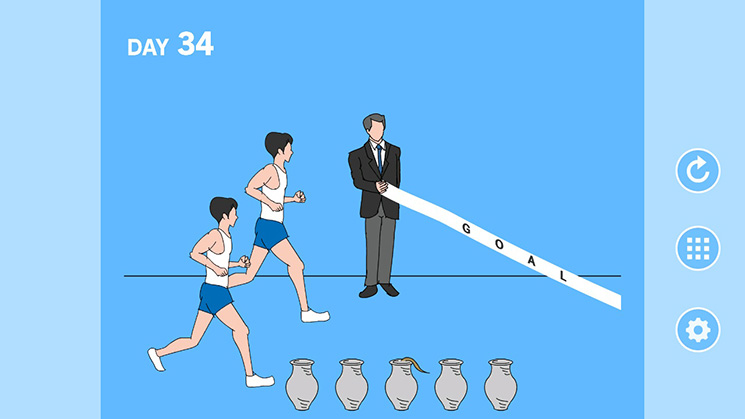 Speaking of games that are best on your first playthrough, hap Inc.'s
Mom Hid My Game!
presents puzzles with surprising solutions, hilarious fails, and weird situations a-plenty. It's absurd, genuinely funny, and every so often, a bit sweet. Now, for the life of me, I can't see anyone replaying this game much at all, and you certainly won't get anywhere near the impact out of it if you do. It's also only an hour and change long. But gosh, that initial playthrough is something.
Ambition of the Slimes ($5.00)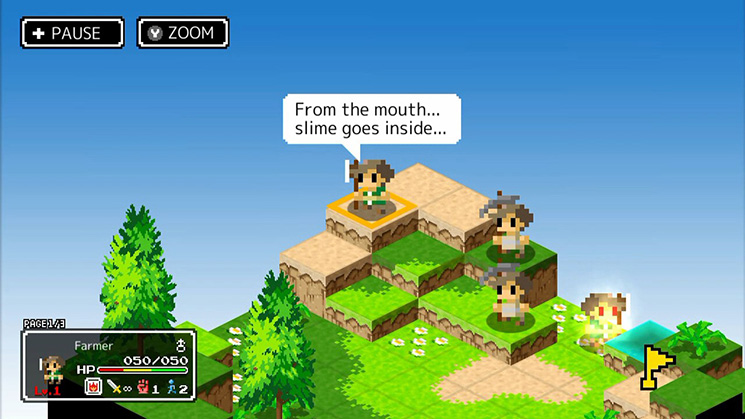 If you're craving a Japanese tactical RPG with a different feel, you'll love
Ambition of the Slimes
. Instead of playing as the typical heroes, you instead control a party of slimes. They're weak, they get picked on, and they've had enough. Fortunately, they can jump down the throats of humans to take over their bodies and use them to fight instead. It's an interesting set-up because it means your resources are going to be different from map to map, forcing you to plan on the fly. A strange premise to be sure, but one that the game runs with quite nicely. It's a steal at the price it's sold for.
OPUS: The Day We Found Earth ($5.00)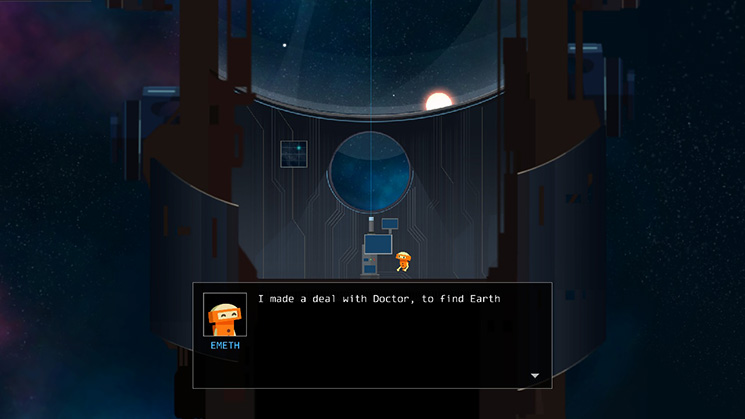 This is an interesting experience, albeit another one that you may not replay all that frequently. You play as a robot whose mission is to find Earth. You use a special scanner and try to find planets that fit the specifications you've been programmed with. As you search, the story will slowly unfold in cut-scenes that take place on-board the ship. It's a bit sad and sweet, and the soundtrack really helps set the mood. The gameplay is a bit thin, to be sure, but if you're willing to part with a fiver for a nicely-told story, you'll enjoy
OPUS
.
Pirate Pop Plus ($4.99)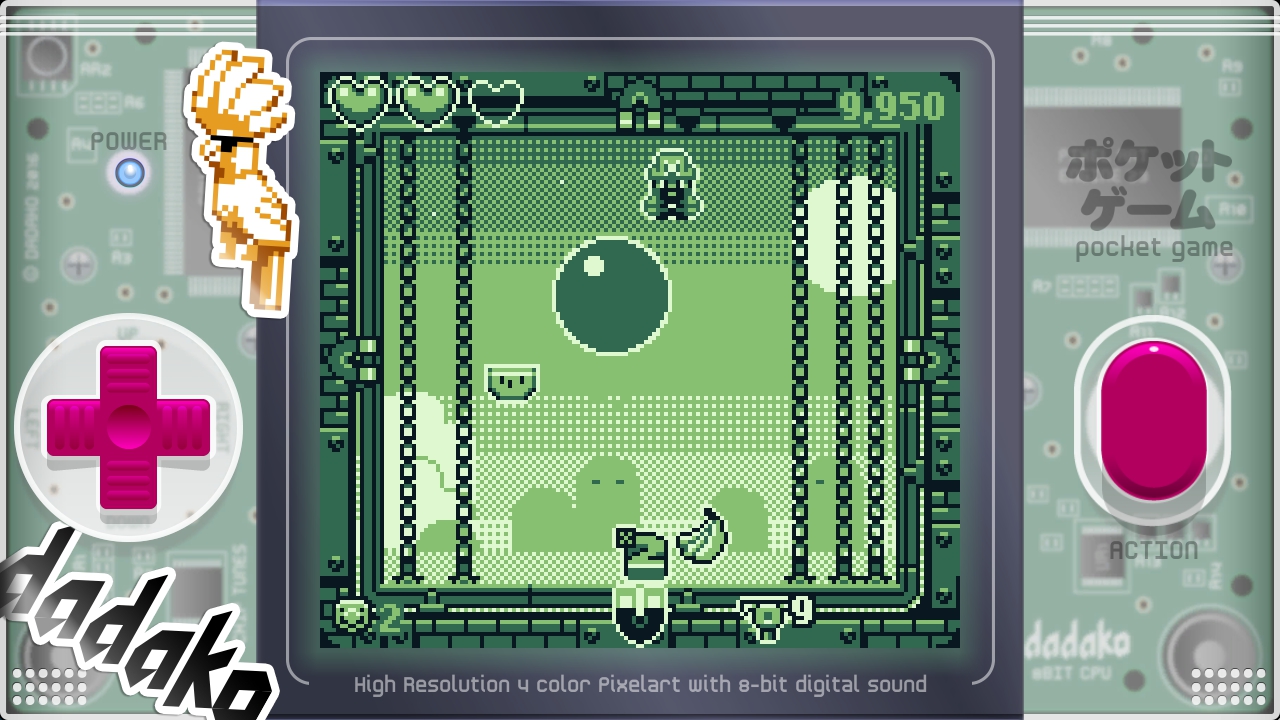 Let's swing to the opposite side of the spectrum.
Pirate Pop Plus
is a fun twist on
Pang
(known in some regions as
Buster Bros.
), tasking you with popping bubbles into smaller bubbles by shooting them from below. Every so often, gravity will change, and you'll have to fire at the bubble from a different side of the screen. There are power-ups to collect and cute cosmetic things to unlock. Unlike
Pang
, you'll just keep on playing until you lose here rather than work your way through distinct stages. The game uses a distinctive Game Boy-like look for its presentation, and the unlockables you collect allow you customize the game machine that serves as the border for the gameplay window. A surprisingly fun game that calls back to the past in a very sincere way.
Yodanji ($4.99)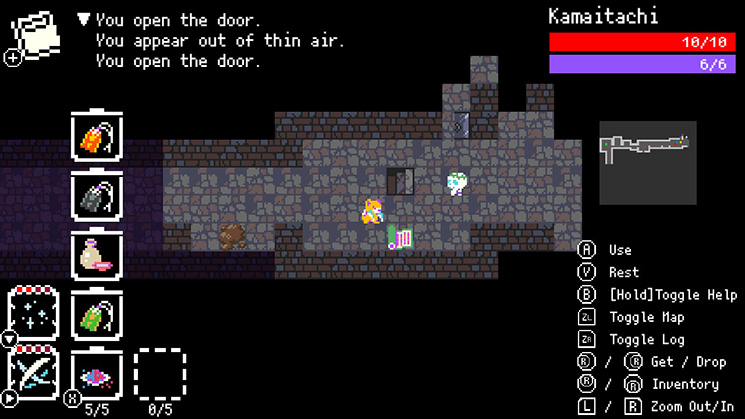 This is a Japanese-style roguelike in the vein of things like the
Pokemon Mystery Dungeon
or
Shiren the Wanderer
games. The gimmick here is that you play as
yokai
, which are creatures from Japanese folk lore. There are tons of different characters to use, giving you plenty of variety to keep you pushing on in the dungeon. Aside from that, this is a pretty meat-and-potatoes example of the genre, which may or may not be just what you're looking for. Not the most exciting game in terms of innovation, but it's plenty replayable and you might even learn about some Japanese traditional culture along the way.
Do you have any good suggestions for cheap, good Switch games? Feel free to post your favorites in the comments below. As for me, I'll be back tomorrow with a regular edition of the SwitchArcade Round-Up. I hope you all enjoy the holiday today and nurse your hangovers with care. Thanks as always for reading!