iPhone Gaming
iPhone Gaming
Hello, gentle readers, and welcome to yet another special SwitchArcade. I'm once again speaking to you from the past, as I currently am most likely relaxing with my family and playing whatever new games I got for Christmas. But worry not! Though this may
technically
be filler, it's a
good
kind of filler. Like the apples and cinnamon in apple pie, or the pizza guts in Pizza Pops. Yesterday, I gave you a list of some of the finest Nintendo Switch games on the eShop, as generally agreed upon by critics and players alike. Today, I'm giving you
another
list. You
did
remember to save some money or eShop credit, right? I even warned you yesterday that there would be another list!
This list is a little different from yesterday's selection. It's more of a personal selection, which means that if you're rolling the dice on purchases, you're probably safer going with something from the last list. That said, while these games don't sit atop Metacritic and you are unlikely to see them on the best-seller lists, they're all games I personally enjoy and would vouch for in a heartbeat. Let's list… again!
Cosmic Star Heroine ($14.99)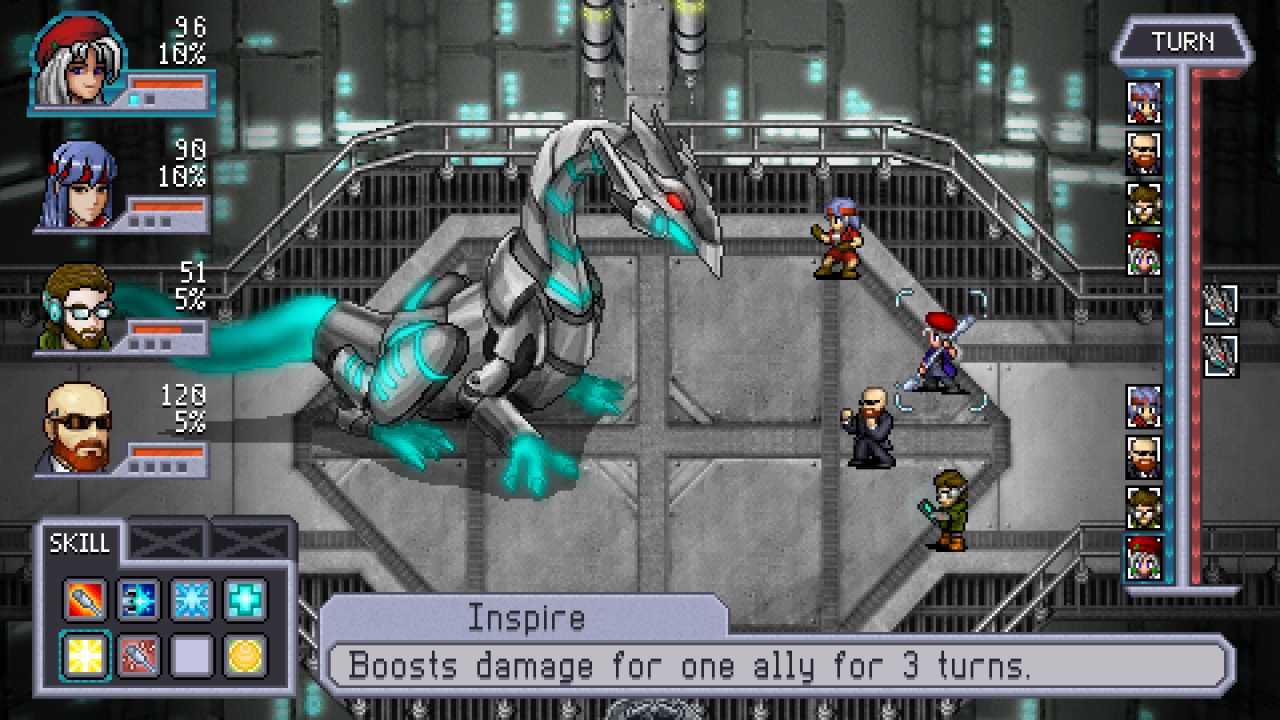 Cosmic Star Heroine
has come out on a few platforms already and it hasn't really gotten the traction it deserves on any of them, in my opinion. This is a JRPG-style game from Zeboyd Games, the developer behind
Cthulhu Saves the World
and the last couple of
Penny Arcade Adventures
games, and it's easily its most ambitious release yet. The sci-fi theme calls to mind SEGA's
Phantasy Star
series, the dialogue feels ripped out of a Working Designs SEGA CD release, and its visuals land closer to
Chrono Trigger
than most indie JRPG-style games. The actual nuts and bolts of the combat mechanics and character building are anything but retro, however, showing the usual tight design and sensible questioning of genre sacred cows that we've come to expect from Zeboyd.
Horizon Chase Turbo ($19.99)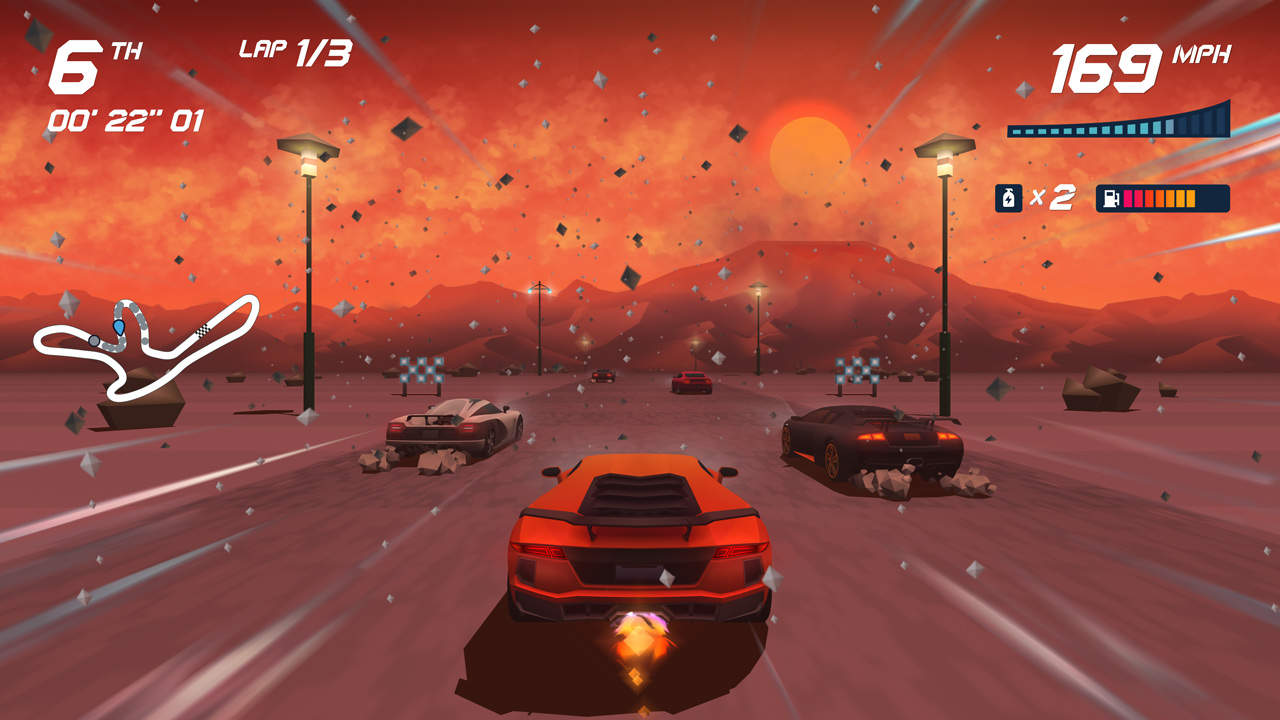 I played the heck out of
Horizon Chase
on mobile, so it's probably not a huge surprise that I really got into the expanded Switch version.
Horizon Chase Turbo
isn't a sim racer, but it's also probably not the best idea to go into it expecting the stereotypical arcade racer, either. This game aims at building on a very particular idea of racing that largely died out when gaming shifted to polygonal graphics. I've heard some people call them vanishing point racers, but whatever you want to use to describe the brand of racing that games such as
Top Gear
on the Super NES delivered,
Horizon Chase Turbo
is very much of their ilk. It's all about going fast, enjoying the scenery, and knowing when to hit your all-important nitro boosts. And you can't forget about that amazing soundtrack, either.
West of Loathing ($11.00)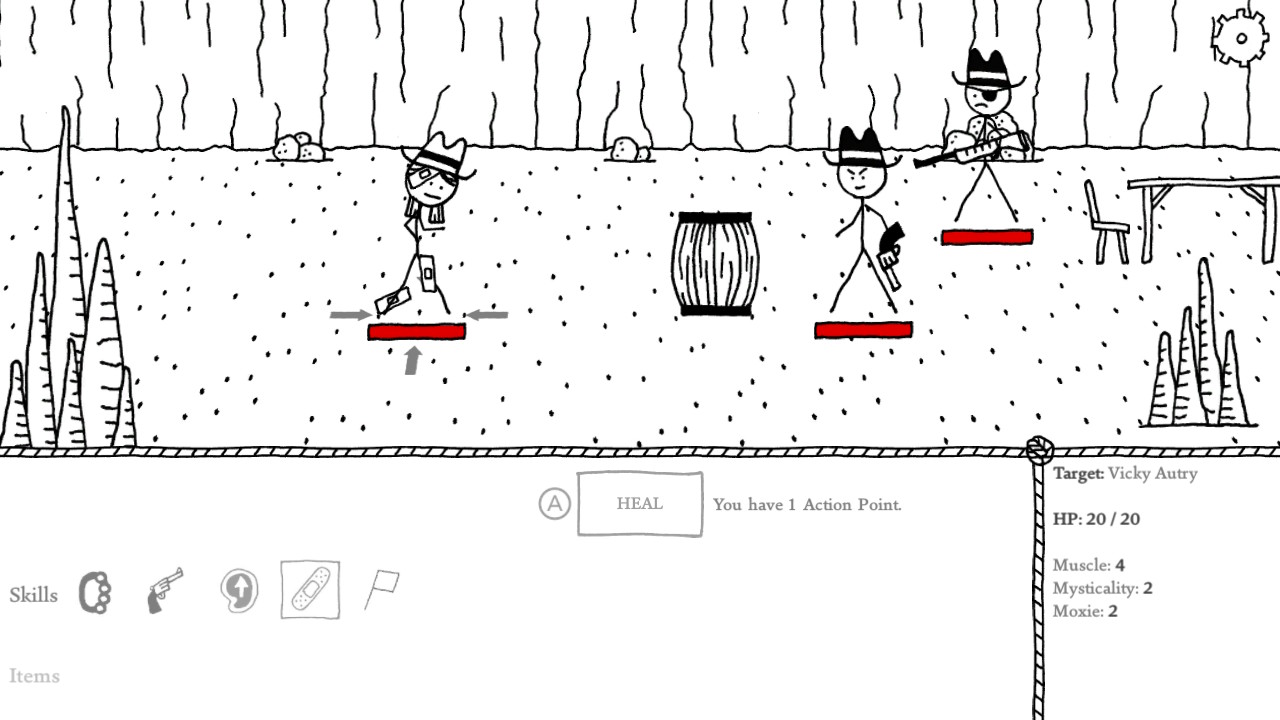 I don't blame anyone for passing over
West of Loathing
if all you had to go on were the screenshots. It looks like… well, it doesn't look very good, does it? But you know how
Dream Quest
on mobile
looks
like hot garbage but is actually really awesome? Same deal here.
West of Loathing
is an RPG that doesn't waste your time. It has solid mechanics, and offers a surprising variety of choice in many respects. But what's really special about the game is its writing. This game is genuinely
funny
, and all of the dialogue is a treat to read. I've seen so many games try to use absurdity and fail, so it's great to have one that nails it as well as
West of Loathing
does.
Letter Quest Remastered ($11.99)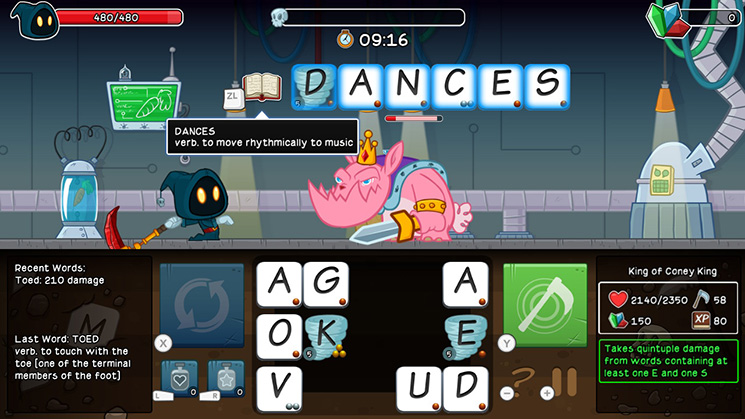 Remember
Bookworm Adventures
? Good, because I'm pretty sure its owner doesn't. For those not in the know, it combined some light RPG mechanics with a word game, and with hindsight we know that is a brilliant mix. Well,
Letter Quest Remastered
essentially builds on the
Bookworm Adventures
model, tasking you with going through a bunch of stages and beating the stuffing out of monsters by spelling really big words at them. Then you have to do it again with more restrictions. You'll get upgrades and new gear, and it's all just really pleasant and hard to put down. It's available in a somewhat similar form on mobile, but the Switch version really is fantastic in and of itself.
Black Bird ($19.99)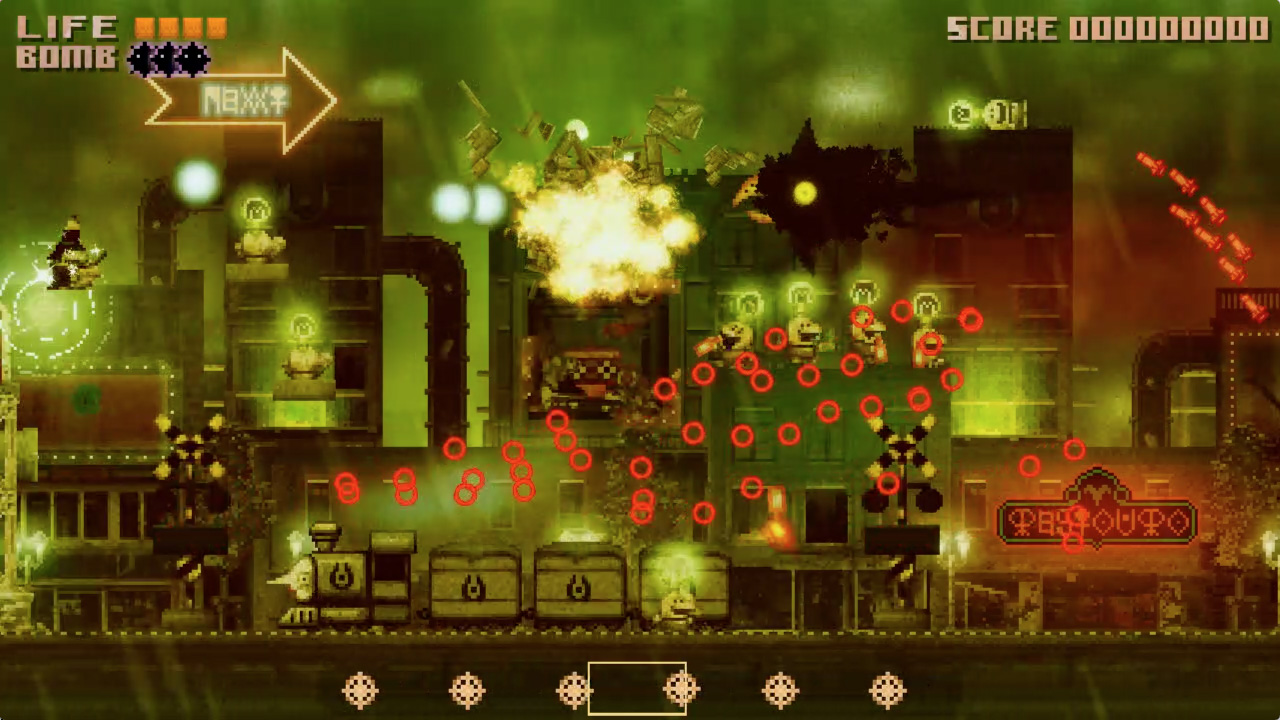 Black Bird
is the work of Onion Games, the developer behind mobile games
Dandy Dungeon
and
Million Onion Hotel
. Mechanically speaking, it's a clear homage to SEGA's wonderful
Fantasy Zone
shoot-em-up series, with the main flow of the game built around destroying specific targets on a map before battling a boss and moving on to the next round. Thematically? Well, it's hard to explain. A street girl dies and reincarnates as a vengeful black bird that is set on wreaking havoc and devastation on the frivolous rich fools that populate the world. You are that black bird, have fun blowing up everything. Like many shoot-em-ups, it's not a terribly long game if all you mean to do is play one session. But it's built to be replayed, and seeing all of the little details and quirks will take quite a while. Each stage is like a piece of art unto itself, bringing to mind some of the greater titles from the vintage arcade era of shoot-em-ups.
Pic-a-Pix Deluxe ($7.99)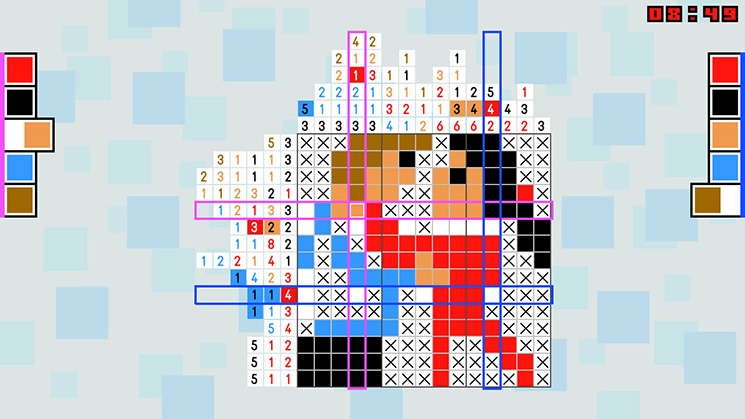 We live in a world where we are spoiled for choice on
Picross
games. And yet, for many, the hunger never ceases. You've got plenty of options on Switch, with Jupiter's
Picross S
series generally seen as the most polished and popular of the lot. But if you're looking for an alternative, I'd strongly recommend
Pic-a-Pix Deluxe
. While it's certainly more meager in its presentation, in terms of pure puzzle content you can't find anything better. It comes with hundreds of puzzles of regular
Picross
and color
Picross
, and if you still want more when you've finished all of that, you can buy quite a few more via DLC.
Picross
and handhelds go very well together, and this is my pick of the lot on Switch.
Bloodstained: Curse of the Moon ($9.99)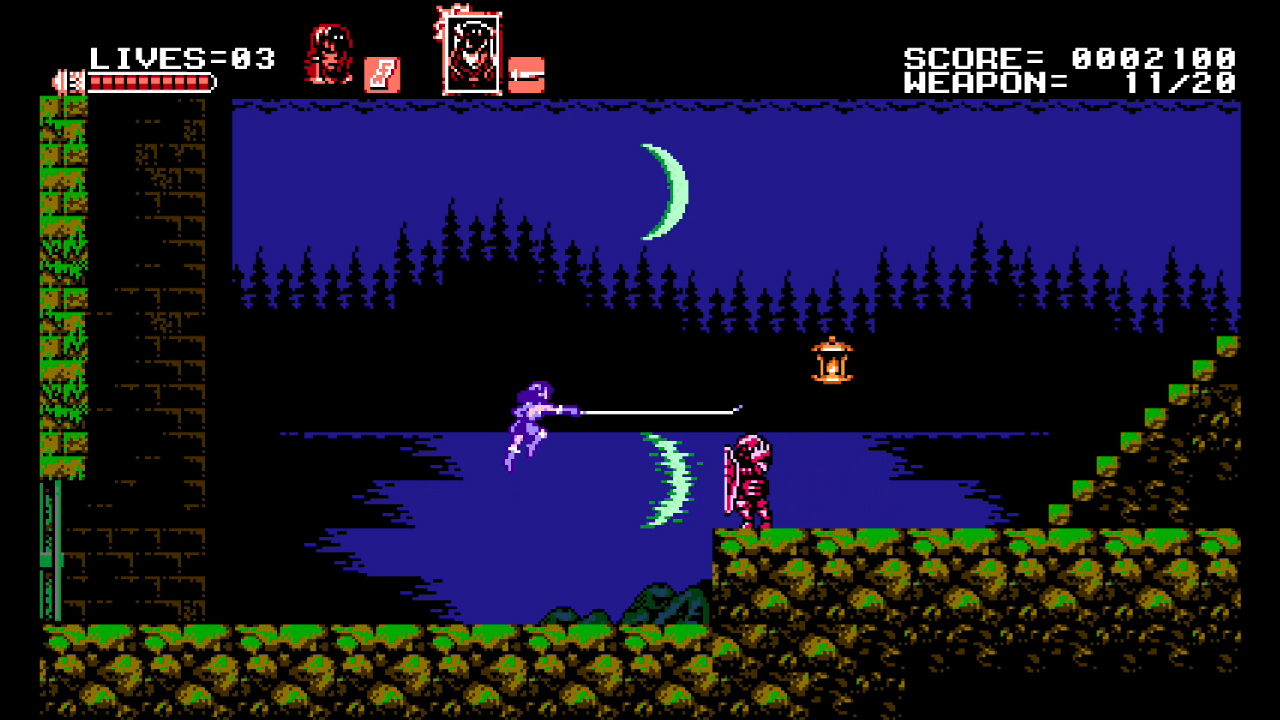 Inti Creates has a number of side-scrolling action games available on the Switch, but I think
Bloodstained: Curse of the Moon
is the best of the bunch. This is, of course, a collaboration between Inti Creates and Koji Igarashi, the man behind a number of
Castlevania
games including
Symphony of the Night
,
Aria of Sorrow
, and
Lament of Innocence
. And yes, at its core, this is a NES-style
Castlevania
game with the serial numbers filed off. It includes a number of modern touches as options, however, which certainly makes this the most accessible
Castlevania
-style game from the era it's aping. It also offers phenomenal replayability, with a bunch of endings that require you to play the game in very different ways to unlock. Very solid all-around, and it gives me a lot of hope for the eventual release of
Bloodstained: Ritual of the Night
.
Battle Chef Brigade ($19.99)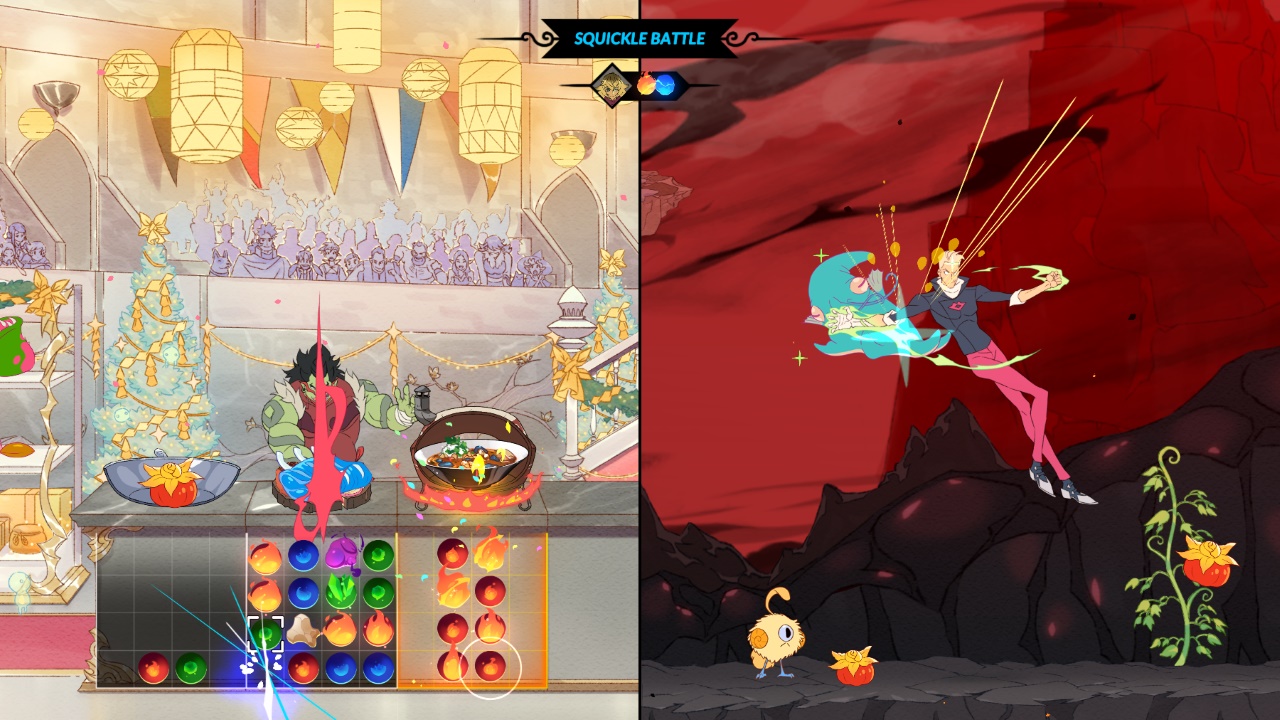 Battle Chef Brigade
is a game I never would have bought if someone hadn't insisted I try it, and wow, am I glad I did. It's a little bit match-3, a little bit RPG, and a little bit beat-em-up, all wrapped up in an overly-dramatic cooking adventure that seems ripped out of the pages of a long-running manga. There are multiple modes and the game is just filled with stuff to do, but what it comes down to is a really nice core that keeps you coming back. You cook dishes by playing a match-3 game, but the blocks you use to make matches actually come from the ingredients in your pantry. And where do you get those ingredients? Why, you go outside and beat the heck out of monsters and animals to harvest them, of course. Get the order, go fight some monsters, use the ingredients to play a puzzle game, and try to meet the order's demands. It's awesome.
Elliot Quest ($9.99)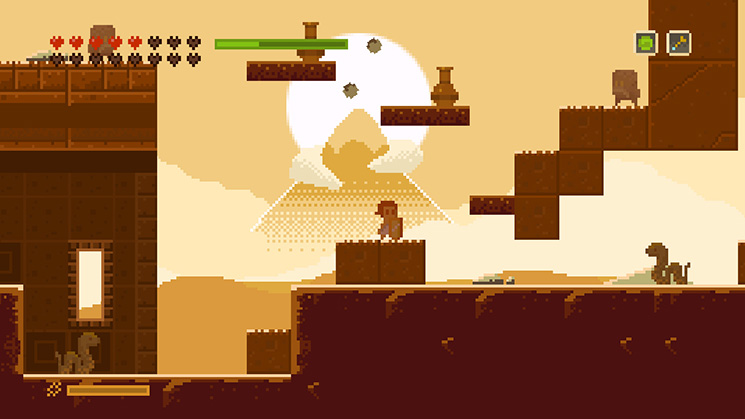 Indie Metroidvania games are all the rage these days, but
Elliot Quest
came out a few years ahead of the time when so many exploratory platformers became available. It also pays equal or greater homage to
Zelda 2: The Adventure of Link
as it does to anything from the
Metroid
series, and that makes for a very different sort of game from what you usually see in recent times. It's a bit frustrating in places and it's probably a little too aimless for its own good, but this is a surprisingly substantial game that nicely echoes a classic that gets very little love while also being a fine experience in its own right.
Steredenn: Binary Stars ($12.99)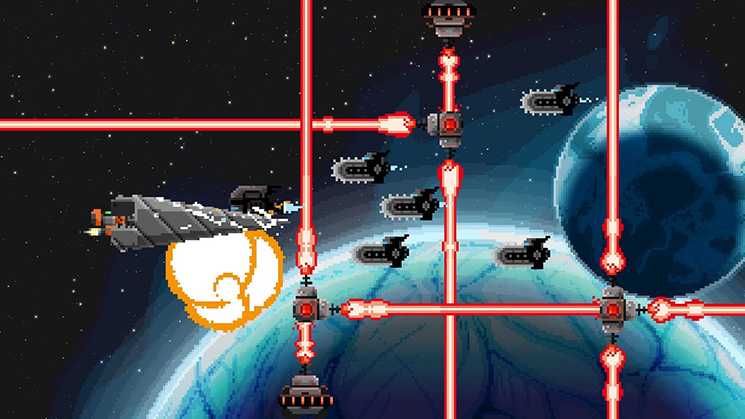 Take classic horizontal shoot-em-up mechanics, toss in a healthy dose of roguelite elements, and you have a lot of lost time on your hands. The Switch has a lot of wonderful shoot-em-ups to choose from, so any entry into the genre really needs to have some kind of unique point in order to stand out. For
Steredenn
, it's the excellent way it weaves together its two genres into something quite unlike any other title on the system. You have to have shoot-em-up chops to go very far, but you also can't ignore the strategic components of the
Steredenn
if you want to have a successful run. If you enjoy shoot-em-up gameplay but feel like the average title in the genre doesn't give you enough to chew on, this is the one for you.
And there you go! Ten more games to buy, and if you still have money left over, I don't know what to tell you. Well yes, I
suppose
I could tell you to come back on New Year's when I'm doing a "Best of 2018" thing, but that would completely ruin the surprise. So yes, go and happily play with all of your presents, whether they came from Santa, your loved ones, or even yourself. Unless I was horrifically mutilated in a reindeer-related accident between when I wrote this and now, I'll be back tomorrow with a more typical SwitchArcade Round-Up. Thanks for reading!