iPhone Gaming
iPhone Gaming
Joined

Dec 22, 2015
Messages

10,209
Points

1
Website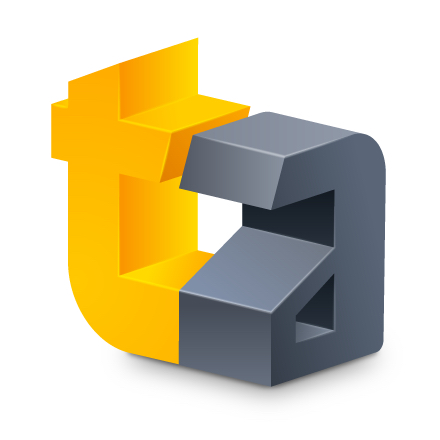 Hello, friends! We're almost back to the normal schedule for the
RPG Reload Podcast
, and that means we've only got one featured game this time around. Our usual roster of Eric Ford, Andy Fretz, and I take a look at
Nameless: The Hackers RPG
[
$2.99
] in this episode, and as usual, there's a lot of chat about other things beforehand. Each of us shares our thoughts on
Crashlands
[
$4.99
] and its many wonders. We also spend some time discussing some of the difficulties in factoring price points into reviews. We also got around to answering a reader question sent to us way back in the distant year of 2015. Admittedly, we go off topic for a while in the middle of the show, but it's all for the sake of droning on about games, so I'm sure we're fine, right?
As usual, we've got our lovely theme song by Sweet Diss And The Comebacks, and two musical selections in addition. On the break, it's
To Make The End Of Battle
from
Ys Chronicles 2
, which releases this week on iOS. That song was originally composed by Yuzo Koshiro, with the
Chronicles
arranged version handled by Yukihiro Jindo. The second track is as usual a secret I'll be preserving for the sake of comedy, but it's dedicated to my dear friend and co-host, Eric.
In the next episode, we'll be covering Spiderweb Software's
Avadon: The Black Fortress
[
$9.99 (HD)
]. If you have any questions related to that game or any other RPG, or just want to give some feedback, you can drop an email to
[email protected]
. On behalf of Eric, Andy, and myself, I hope you all enjoy this month's episode. Thanks for listening!
iTunes Link
:
The TouchArcade Show
Stitcher
:
The TouchArcade Show
via
Stitcher Radio for Podcasts
[
Free
]
RSS Feed
:
The TouchArcade Show
Direct Link
:
RPGReloadPodcast-012.mp3, 93.5MB
In this episode, we discuss:
Nameless: The Hackers RPG
Crashlands
Ys Chronicles 1 [$4.99]
Ys Chronicles 2 (Upcoming, Feb 10)
Final Fantasy 9 (Upcoming, Soon)
Bravely Default (Nintendo 3DS)
Fire Emblem Fates (Nintendo 3DS)
Mega Man (NES)
Venture Kid [$0.99]
Whomp 'Em (NES)
Clash Royale (Upcoming, Soft Launch)
And more!
To developers or publishers, if you've got a new game or cool update coming and you want to get the word out by sponsoring either of the TouchArcade podcasts, we've got ad packages that can fit any budget. Simply send an email to
[email protected]
to get more information.
Continue reading...