iPhone Gaming
iPhone Gaming
Joined

Dec 22, 2015
Messages

10,210
Points

1
Website
The idea behind the
TouchArcade Game of the Week
is that every Friday afternoon we post the
one
game that came out this week that we think is worth giving a special nod to. Now, before anyone goes over-thinking this, it doesn't necessarily mean our Game of the Week pick is the highest scoring game in a review, the game with the best graphics, or really any other quantifiable "best" thing. Instead, it's more just us picking out the single game out of the week's releases that we think is the most noteworthy, surprising, interesting, or really any other hard to describe quality that makes it worth having if you were just going to pick up
one
.
These picks might be controversial, and that's OK. If you disagree with what we've chosen, let's try to use the comments of these articles to have conversations about what game is your game of the week and
why
.
Without further ado…
Lonewolf
There was a time when I thought sniper games were just the coolest fit for mobile. iPhones and iPads make perfect little windows for scoping, and the touchscreens actually work very well for dragging around a scene and aiming. I guess I wasn't the only one who felt that way, as sniper games somewhat exploded on the App Store, and it became one of those things I actually got tired of despite liking the genre very much. I figured I'd feel the same when I first saw
Lonewolf
[
Free
], a new sniper game from FDG Entertainment and SHD Games, but I was very happy to be proven wrong after finally getting my hands on the game after its launch this week.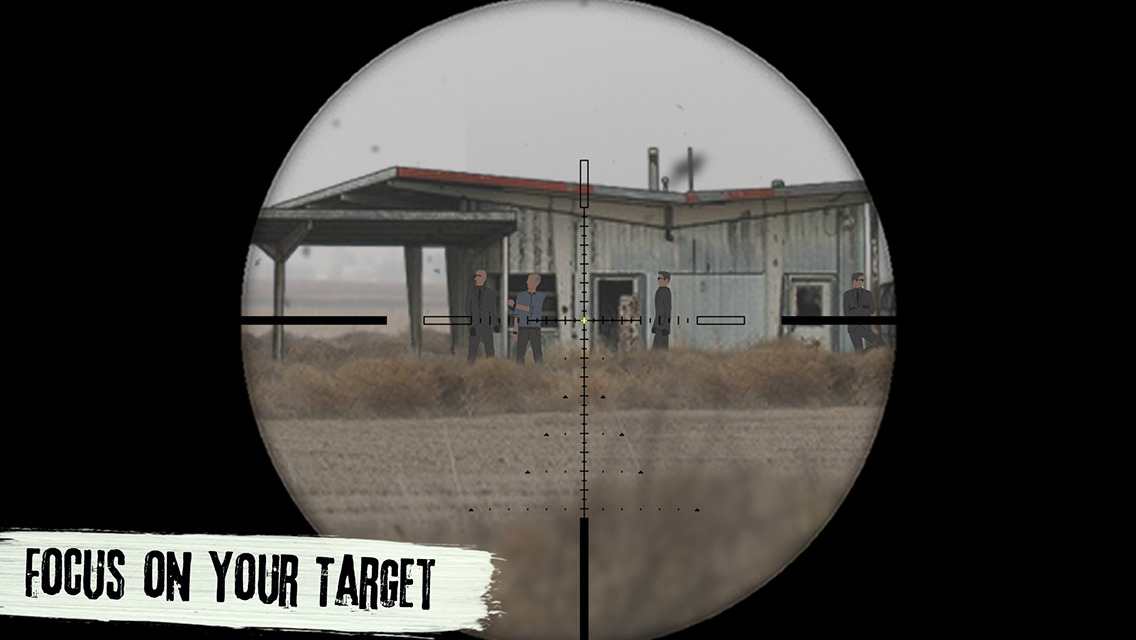 First off,
Lonewolf
has a very cool and cohesive style. It's heavily based on noir, meaning it has very monochromatic, dark, and shadowy visuals. It's simplistic–this isn't a graphically intensive sniper game like Gameloft's recent
Sniper Fury
–but its simplicity actually works in its favor and especially stands out amongst the many stickman-based sniping games out there.
Lonewolf
also has a storyline with a very engaging set of characters, which is told via these slick graphic novel-style illustrated cutscenes. I never imagined I'd care about a story in a game like this.
Besides its excellent style and story, the other thing that really stuck out to me about
Lonewolf
are its creative missions. Sure there's plenty of the "find this particular character and put a bullet in them" missions, but there's also some missions that almost border on puzzles as you have to figure out the right way to approach the situation in order to be successful. Also, breaking up the sniping mission are special handgun segments that play like classic gallery shooting games. They require quick action and good aim, and are incredibly fun. These are an evolution of the segments from
Tactical Assassin
, a 2013 sniping game also by SHD Games.
What could have been "yet another sniper game" actually has turned out to be something incredibly compelling and unique in the genre. Players
in our forums
have been going bananas for
Lonewolf
since its release, and it's easy to see why. It's free to download with typical free to play elements like ads and timed lives, and is entirely playable without ever spending a dime, but these can all be disabled with a single $1.99 IAP, which is nice option. If you're into sniping games or simply enjoy a good noir-style crime story, definitely give
Lonewolf
a try.
[
Disclaimer:
FDG Entertainment is currently one of the top contributors to our Patreon campaign. Our editorial coverage is of course in no way influenced by Patreon support, and FDG has long been a publisher and developer of some of the best games on iOS that we've been covering for years, but we'd still like to be upfront about this to our readers.]
Continue reading...