iPhone Gaming
iPhone Gaming
The idea behind the
TouchArcade Game of the Week
is that every Friday afternoon we post the
one
game that came out this week that we think is worth giving a special nod to. Now, before anyone goes over-thinking this, it doesn't necessarily mean our Game of the Week pick is the highest scoring game in a review, the game with the best graphics, or really any other quantifiable "best" thing. Instead, it's more just us picking out the single game out of the week's releases that we think is the most noteworthy, surprising, interesting, or really any other hard to describe quality that makes it worth having if you were just going to pick up
one
.
These picks might be controversial, and that's OK. If you disagree with what we've chosen, let's try to use the comments of these articles to have conversations about what game is your game of the week and
why
.
Without further ado…
The Talos Principle
Just a few weeks ago we were treated to Jonathan Blow's incredible first-person exploration puzzler
The Witness
[
$9.99
] after teasing it coming to iOS for years, and now we've got one of the other heavy hitters in that particular genre with the arrival of Croteam and Devolver Digital's
The Talos Principle
[
$4.99
] on the App Store this week. What a time to be alive! While both games look quite similar to each other on paper, they're actually pretty different. I've seen people love one and not the other, or love both, or love neither. The bottom line though is that mobile gamers are getting seriously treated to some fine, full-blown premium gaming experiences as of late.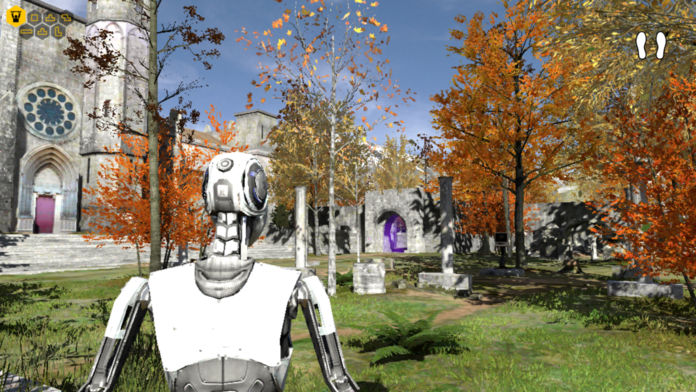 I've seen
The Talos Principle
compared to the
Portal
series, and I think that's an even better comparison than to
The Witness
. Both games have you solving puzzle "rooms" but rather than using the titular portals as in Valve's classic, in
The Talos Principle
the game comes equipped with a number of different devices which you'll need to use to create a safe and open path to solving each puzzle. And also like
Portal
, you'll always have everything you need to solve a puzzle at your disposal, but you'll often need to think outside of the box in order to use what you have in clever ways to figure out the solution.
In all three of these games, there's much more than the puzzle solving you see on the surface, and there are some very profound themes going on in
The Talos Principle
that will have you questioning life as you know it. Ok, that's maybe a bit overdramatic, but also kind of true. Beyond testing your mental prowess in puzzle solving,
The Talos Principle
will also have you questioning what is "reality" and what it means to be human. You can pretty much ignore this stuff and just solve puzzles if you want, but I find that getting lost in the world and lore really heightens the experience.
The Talos Principle
is also a technically impressive game, opting for a more realistic art style than that of the surreal and colorful
The Witness
that blends together elements of technology and the beauty of nature.
I would love to see some graphical adjustment options to tailor the performance of individual devices, as even on my iPhone 7 Plus the game's frame rate can dip and it absolutely destroys my battery. I wouldn't mind toning down some of the fancy visual stuff to get a smoother experience and some extra battery life. One thing I do appreciate though is the option for a virtual stick and buttons instead of the default tap-to-move controls. I think the default is probably the best option for most people, but as someone who has been playing with virtual controls for years now, it's just way more comfortable for me so I appreciate that it's available.
Those small niggles aside,
The Talos Principle
is an incredible game, and the fact that it will only set you back five bucks for such a robust experience feels criminal. I'm hoping that this is the beginning of a trend where we see more high profile games make their way to mobile from PC and console, but even if not I'm thankful to be carrying around something as sublime as
The Talos Principle
in my pocket. Like I said, what a time to be alive.
Continue reading...