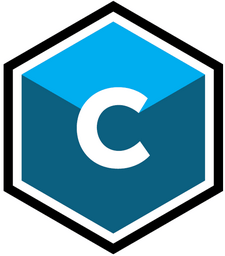 Boris FX Continuum Complete 2022 v15.0.3.1738
Languages: English
File Size: 427.1 MB
Meeting tight turnarounds just got easier. The post-production industry's most complete plugin collection delivers nearly 350 creative effects in 20 categories, 4000+ presets, built-in Academy Award-winning Mocha planar tracking and masking, a Beat Reactor that drives VFX to music, and the FX Browser. Busy editors and artists rely on Continuum to get the job done.

WHAT'S NEW IN CONTINUUM 2022
- Particle Illusion Fluid Dynamics
- Adobe Multi-Frame Rendering support for 350+ effects
- Native Apple M1 support
- 60+ movie looks (BCC+Film Stocks) and 50+ gobo presets (BCC+Lights)
- 6 speedy blurs effects with 80 presets (BCC+Blur)
- BCC+ adds integrated Mocha tracking & masking
- BCC+BeautyStudio: Full GPU processing and a cleaner user interface
- Improved & streamlined PixelChooser
- Enhanced FX Editor with a slick new user-interface
Particle Illusion: Fast, Fluid Dynamics
The next evolution of Particle Illusion brings fluid dynamics to the user-friendly 3D particle generator. Quickly add organic particle motion to existing emitters that swirl and flow just like in the real world.
Particle Illusion 2022 includes 20+ new presets designed by the pros and delivers a new workflow to easily create your own custom animations. Library Scenes allow you to save multiple emitters, forces/fluids, deflectors, and animation positions as a single preset right inside the massive preset library. Create stunning particle animations in no time thanks to huge performance increases delivering up to 5x faster speeds across all supported plugin hosts.
Major Speed Gains
Continuum 2022 is the fastest version of the award-winning plugin collection yet. Get ready for dramatic speed gains inside After Effects with Adobe Multi-Frame Rendering support on over 350 effects, speedier workflows with native Apple M1 support, and overall performance boosts with the addition of more fully GPU-accelerated effects (BCC+).
Blazin' Blurs
The brand-new, innovative BCC+ Smear Blur filter is joining BCC blurs collection adding the ability to create artistic blur effects by smearing or blurring pixels forward and backward along the Z axis while providing the unique option to rotate the smeared/blurred pixels around the Z axis. The redesigned BCC+ Prism filter also offers the push and twist effect that the Smear Blur offers but in addition to this, it displaces RGB pixels to generate a color separated prismatic effect.
Movie Looks & Gobos
The 2022 release adds 60+ film and TV-inspired color grades (BCC+Film Stocks) to help you transform your footage into iconic and fan-favorite looks with just one click. Highlighted presets include The Wizard of Oz, E.T., The Grand Budapest Hotel, Euphoria, and Stranger Things. BCC+Light adds 50+ digital gobos presets to bring the overall number of gobos available to over 800 options. Easily test out different gobos in seconds without the added production costs.
Improved Tracking and Masking
Mocha's planar tracking and masking tools have been integrated into Continuum for years, making it easy to accomplish advanced VFX tasks without leaving your Continuum project. The 2022 release brings those same beloved tools to over 100 BCC+ effects. Track and isolate effects with ease. The built-in PixelChooser, a long-time user favorite, is redesigned with full GPU processing, a simple user interface, and a new practical workflow that allows you to combine multiple tracked mask shapes with gradients and image mattes to isolate filtered pixels. Available in all BCC+ effects.
Release Notes
System Requirements
Windows 10 and Windows 11 (64 bit)
Recommended Hardware
- Processor: 64-bit Intel or AMD CPU with four or more cores
- Memory: 8 GB or more
- Disk: High-speed disk array or SSD storage
- Monitor: 1920x1080 or higher, including high dpi 4k monitors
Homepage
Download Rapidgator
Download Uploadgig