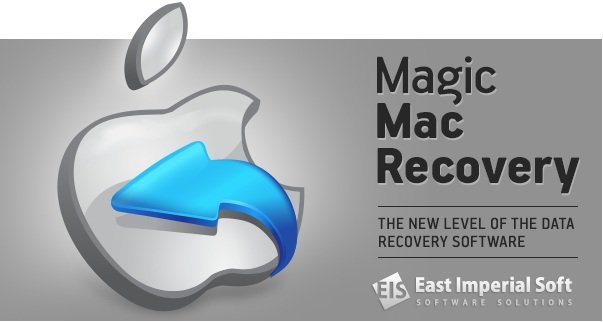 File size: 42 MB
Extract files and folders and recover data from APFS, HFS+, FAT and exFAT partitions with Magic Mac Recovery. The tool supports all file systems recognized by Apple computers running macOS, allowing you to undelete files and folders, recover deleted partitions and repair damaged file system structures.
​
Features and Benefits
Magic Mac Recovery by East Imperial Soft solves two major problems: it recovers lost and deleted files and rebuilds damaged disk system structures, effectively repairing corrupted disks to full operation.
Data Recovery
• Undeletes deleted files from healthy, formatted and damaged partitions formatted on Mac computers;
• Recovers all types of files from all types of storage media;
• Instant Analysis mode returns the list of deleted files in a matter of seconds;
• Content-aware analysis scans the entire disk surface to locate missing files even if the file system is completely destroyed.
Disk and File System Recovery
• Repairs errors in macOS file systems;
• Rebuilds corrupted disk volumes;
• Discovers missing partitions and repairs GUID partition tables;
• Recognizes and supports native macOS and BootCamp partitions;
• Effectively fixes most common logical disk errors.
Powerful Data Recovery
Magic Mac Recovery incorporates the latest developments in data recovery, offering fully automated operation and maximum performance. The Fast Scan and Content-Aware Analysis features cover both parts of the spectrum, offering near-instant data recovery or comprehensive analysis of the entire disk surface.
Data Recovery Wizard
Magic Mac Recovery guides users through the recovery process with a step-by-step wizard. By fully documenting and explaining every step, the wizard makes the recovery process safe, easy and fully transparent.
Fast Scan
Recover files and folders deleted from healthy disk volumes in a matter of seconds! Magic Mac Recovery analyzes the file system to discover deleted files and folders in a blink of an eye, offering fast and secure recovery in just seconds.
Rebuild Disk System Structures
If the disk is badly damaged, corrupted or misses essential system structures, Magic Mac Recovery can rebuild the partition table and repair the file system structures. The tool can repair all file systems natively supported in macOS including APFS, HFS+, as well as FAT and exFAT.
Content-Aware Analysis
Content-Aware Analysis is the opposite of Fast Scan. Reading the entire surface of the hard drive sector by sector, Content-Aware Analysis will locate deleted files even if no file system is present on the volume. The feature matches the content of the hard drive against a database of supported file formats, detects and analyzes file headers to determine the exact location and length of each file. By performing the content-aware analysis of the disks, you are likely to recover files deleted days, weeks or even months ago.
Multiple Recovery Options
Recovering data from a large hard drive and not sure if the files will fit onto a new storage media? With Magic Mac Recovery, you'll have the choice of how and where to store the recovered files. You can save the files being recovered onto an internal or external hard drive, create a compressed ZIP archive or export right to a remote FTP server.
Recover Safely from Disk Images
Magic Mac Recovery can image the entire hard drive or individual disk volumes. Once you make the images, you can continue the recovery knowing that no matter what you do to the image, the original data is stored safely on the original hard drive. This feature greatly increases the chance of successful recovery from storage media on the verge of failure.
Scan and Repair the File System
If you've experienced file system corruption beyond the ability of the system tools to repair, try Magic Mac Recovery by East Imperial Soft. The tool can repair corrupted APFS, HFS+, FAT and exFAT volumes.
Recover Files from Formatted Disks
If you've been using the disk with a Mac, then formatted or repartitioned the disk, Magic Mac Recovery is the tool to use to recover the files and folders. Magic Mac Recovery will thoroughly analyze the hard drive, identify and recover the files and folders even if you have already overwritten parts or all of the original file system.
All Types of Storage Media
MacOS recognizes many types of storage media, and Magic Mac Recovery can recover them all. Built-in and external hard drives, USB flash drives and memory sticks, a wide range of memory cards and just about any type of mechanical or solid-state storage media are supported regardless of their size.
All Types of Files
Magic Mac Recovery will recover all types of files including images, documents, text files, music, video, databases, compressed archives, executable files, and so on. The Content-aware analysis feature relies on the database of file signatures, allowing the tool to identify and locate certain types of files even if there's blank space instead of the file system.
What's new
• official site does not provide any info about changes in this version.
Homepage

Download From Rapidgator
Download From Nitroflare
To Support My Work Buy Premium From My Links.​