The
Galaxy Note 10
is going to be Samsung's first smartphone to hit the shelves with UFS 3.0 storage, and according to preliminary tests, Samsung's UFS 3.0 solution is faster than the competition's, i.e., the OnePlus 7 Pro's.
But interestingly enough, this early benchmark reveals that UFS 3.0 on the Galaxy Note 10 is just as faster when compared to Samsung's own
Galaxy Fold
. Early Fold benchmarks place it next to the OnePlus 7 Pro in terms of UFS 3.0 speeds, but the Galaxy Note 10 somehow manages to outperform both models, particularly when it comes to Random Write and SQLite speeds.
It's unclear how exactly Samsung managed to squeeze this much more performance from the Galaxy Note 10's storage standard, but the source suggests this could be due to the Galaxy Note 10 series using a new file system. However, we're more inclined to believe this gap in performance has more to do with further optimization under the hood, and if so, the redesigned Galaxy Fold could yield similar UFS 3.0 results.
The original Fold which was used for the benchmark comparison was initially planned by Samsung to be the first smartphone with UFS 3.0. Because of design shortcomings, the device had to be pushed back for design readjustments and will be
reintroduced in September
.
Samsung may have taken this time to further optimize the storage standard and the positive results may have spread to the Galaxy Note 10 in the meantime. But until the redesigned Galaxy Fold hits the shelves, we probably won't know for sure if the Galaxy Fold will benefit from the same storage speeds or if these results are somehow unique to the Galaxy Note 10 series.
Galaxy Note 10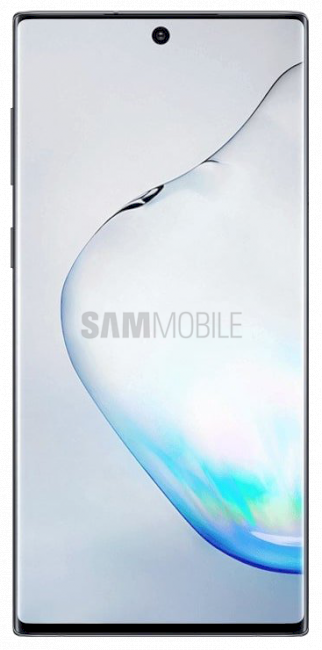 Model: SM-N970F
Dimensions: 151.0 x71.8x7.9mm
Display: 6.3"(160.02mm) Super AMOLED
CPU: Exynos 9825
Camera: 12 MP, CMOS F2.2 Telephoto & 12MP F1.5/F2.4 77° & 16MP F2.2 123° Ultra-wide
More specifications
Galaxy Note 10+
Model: SM-N975F
Dimensions: 162.3x77,2x7.9mm
Display: 6.8"(172.7mm) Super AMOLED
CPU: Exynos 9825
Camera: 12 Ultra Wide: 16MP F2.2 (123°) & Wide-angle: 12MP 2PD AF F1.5/F2.4 OIS (77°) & Telephoto: 12MP F2.1 OIS (45°) & DepthVision Camera: VGA
More specifications
Galaxy Fold
Model: SM-F900F
Dimensions: Unfolded: 160.9 x 117.9 x 6.9 mm Folded: 160.9 x 62.9 x 15.5 mm
Display: 7,3" (185.4mm) Super AMOLED
CPU: Qualcomm Snapdragon 855
Camera: 16 MP, CMOS F2.2 & 12MP, CMOS F1.5/F2.4Wide & 12MP, CMOS F2.4 Telephoto
More specifications
The post
Galaxy Note 10's UFS 3.0 storage outperforms the Fold and OnePlus
appeared first on
SamMobile
.
Continue reading...