iPhone Gaming
iPhone Gaming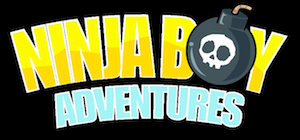 Bomberman
is one of those all-time classic video game franchises, and to this day even the earliest games in the series are some of the very best multiplayer gaming you can have. There's really no substitute for running around a game board and trying to bomb the crap out of your friends. It's always puzzled me that
Bomberman
hasn't been more prominent on mobile, as the mechanics are simple enough to work on touchscreens and the ubiquity of internet connections could make for some incredible multiplayer action on the go.
Actually,
Bomberman
has appeared on iOS a few different times before, and in fact
the little guy was there
the very first day the App Store opened for business with
Bomberman Touch
. Unfortunately, that game used the basic
Bomberman
mechanics but in a single-player story-driven scenario, which was okay-ish but far from the classic
Bomberman
gamers were craving. It was popular enough to spawn a sequel though, and
Bomberman
has also appeared in a match-3 game that was similarly okay-ish but not what I really wanted. All of those games are now gone due to Konami
purging a massive chunk of their iOS library
last August.
Anyway, with no true
Bomberman
game on mobile several developers have tried their hand at creating an adequate facsimile. Some were better than others but nothing ever really stood out as special. The latest developer to attempt a
Bomberman
-style game is The Clash Soft, who you may know from their popular
Plants vs. Zombies
-esque tower defense game
Shark Attack 2
[
Free
]. It's called
Ninja Boy Adventures
, and it makes no bones about being a tribute to classic
Bomberman
. Check out the trailer.
Ninja Boy Adventure
will offer 30 levels of play in its single-player campaign, and up to 4-player battling in its online multiplayer mode. The game is also coming to Apple TV, and that version will support local multiplayer for up to 4 players, harkening back to all those fun times I've had playing
Bomberman
on the SNES with buddies on the couch. In addition,
Ninja Boy Adventures
will support MFi controllers, will be a paid app with no IAP or ads, and has full Game Center support for leaderboards and achievements. It's currently in review with Apple and if all goes well you can expect to see
Ninja Boy Adventures
launch in the coming weeks. For more in the meantime check out
the thread in our forums
.
Continue reading...