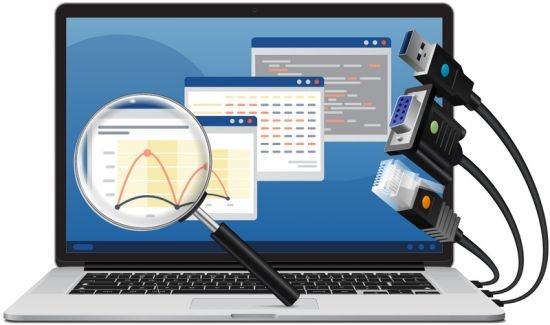 HHD Software Network Monitor Ultimate 8.47.00.10357 (x64) | File size: 16 MB
Network Monitor allows you to intercept, log & analyze data packets that applications, devices and computers exchange over network connections. This program is helpful in development, debugging and analysis of software and hardware solutions that use Local Area Network (LAN) Intranet or Internet communications. Our network protocol analyzer provides you with full set of tools for high-performance decoding of network protocols and analyzing packets data in online and offline modes. It's various editions include features for viewing, browsing, searching, filtering, recording, and data playback.
This network monitoring software provides you with wide range of visualization tools for all popular network protocols and raw data. It also has utilities for creating custom visualizers, allowing you to parse I/O data according to custom protocols definitions and rules. In addition to visualization, our product allows you to export data, record captured data to the log files, play back previously recorded data on the screen, create custom packets, send them to the port according to the rules you define and automate workflow using built-in scripting. Using custom visualizers, deep protocol analysis features and scripting you'll be even able to handle certain events. This is entirely a software network sniffing, analyzing and data logging solution that requires no additional hardware equipment.
Our network data capturing software has been developed and constantly improved for more than 15 years. It has an intuitive user interface, detailed documentation with examples and requires no special programming skills to start using it. Download this network analyzer now and start to trace network packets in a few seconds!
Features:
Real-time network connections monitoring
Our network protocol analyzing software is capable of intercepting all network traffic between your computer and remote host on extremely high data transfer rates where competitive solutions just hangs. It provides you with wide set of high-performance data sniffing features for each selected network adapter or interface.
The activity of each network adapter may be snooped in real time. Highly efficient and carefully optimized data processing algorithms do not interfere with tracked communication. This approach makes our product, in fact, the only nonintrusive software network protocol analyzer available on the market today.
Network data filtering & output customization
Our network analyser offers advanced protocol-based filtering feature, which allows you to create and configure network packets filtering schemes and quickly apply them to visualizer windows and even data exporting modules. The filters are optimized for high performance, allowing on-the-fly filtering without affecting the monitored communication.
Additionally, you may change the appearance of visual elements for monitored packets in the data visualizers including Structure View, Raw Data View, HTTP View and Custom View. No other solution will allow you to adjust your output as flexibly and conveniently as our product.
Network data logging & log file playback
Our product is the only one among all other network traffic monitoring software, which offers you the opportunity not only to snoop the TCP/IP & UDP communications in real time, but also to record the network data in the log file with the possibility to replay and analyze it later or share it with your colleagues.
Using our network monitoring tools, you will be able to reproduce arbitrary fragments of previously recorded data on the screen and export it in raw binary or text format.
Browsing monitored data, searching for data patterns
Basic network packets tracer capabilities include viewing and navigating through the monitored data. All visualizers allow a given data pattern to be easily found using the powerful search feature. Quick search may be performed either throughout the whole visualizer window or among the selected area only.
Some visualizers also provide advanced searching capabilities, including searching for text in different encodings or binary data and a search with regular expressions.
Deep inspection of 50+ major network protocols
Our product allows you to decode network packets and extract the most detailed information with flexible output customization capabilities. You can explore and view binary or text data for each monitored packet in all character encodings supported by Windows platform.
You can group entire data, assign your own structures and color schemes, specify rules to highlight certain data sequences with support for regular expressions and much more.
Network data graphical analysis & statistics
Our traffic analysis tools offer you graphical and statistical analysis of data obtained during the sniffing of TCP/IP & UDP connections. You can analyze not only real-time data, but also historical data stored in pre-recorded log files.
You can inspect the following data parameters: Packets Total/sec, Bytes Total/sec, Bytes Read/sec, Bytes Written/sec, IO Packets/sec. The product allows you to customize the list of data being analyzed, and specify the type and form of the analysis.
What's new
Homepage
Download Links
Rapidgator
Nitroflare