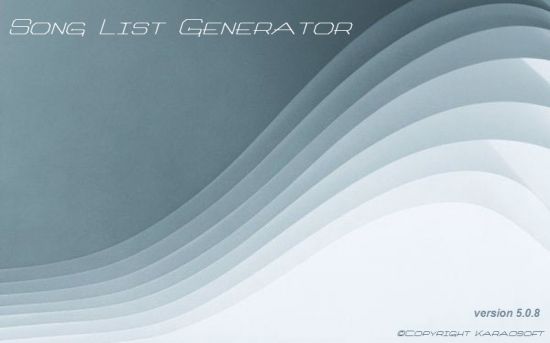 File size: 11 MB
Generate professional song books from your MP3, MP3+G karaoke, or video files in just a few clicks! Song List Generator simply reads the music files right from your hard drive and creates a printable book of songs, sliced and diced any way you want (by Artist, Title, DiscID, multi-column, various font sizes, custom messages, custom paper and margin sizes). Exports to PDF format that you can have professionally printed or posted on your web site to download! Advanced users can export raw song data to Microsoft Excel® for further processing. If you use binders with punch holes and want to print double sided, Song List Generator can alternate the left and right margins on odd/even pages for maximum space on each page.
​
- Reads the files right from your hard drive. No database maintenance required! Reads either file name format or MP3 ID tag.
- Save space by adjusting font size and generating multiple columns per page
- Save space in your karaoke song books by eliminating song duplicates and displaying the different versions all on the same line
- Utilize the maximum space on your pages with adjustable margins
- For pages with binder punch holes, alternate left and right margins on odd and even page numbers for double sided printing
- Automatically correct for underscores and common capitalization problems
- NEW! touch screen support with finger scrolling and pinch to zoom.
Supports:
AAC AIF AVI BIN DIVX FLAC FLV GVI KAR KFN KMA KMF KMH KOK M4A MID MOV
MP3 MP3+G MP4 MPG MPEG OGG RA RAM ST3 VOB WAV WMA WMV ZIP
Whats New:
Updates: official site does not provide any info about changes in this version.
HOMEPAGE