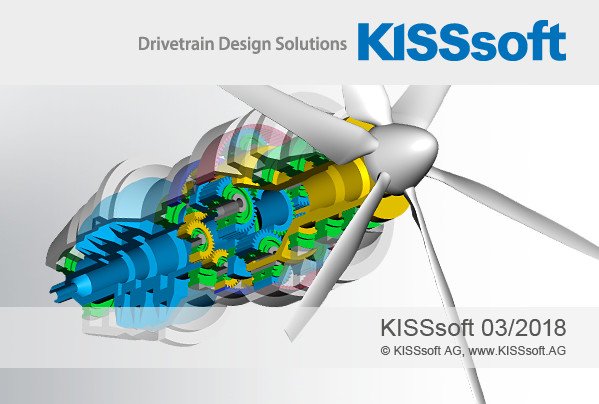 File size: 1.95 GB
KISSSOFT is a program for designing, analyzing and optimizing machine parts: all types of gears, shafts, bearings, connecting elements, springs, belt and chain gears. The program provides a quick and high-quality calculation of strength with extensive documentation capabilities, including reliability coefficients, as well as service life. The product is compatible with most CAD systems.
​
KISSSSYS is an additional program for KISSSOFT, which allows you to create models of gearboxes, transmissions, gearboxes and drive systems assembly. At the same time, the analysis of all gear wheels, shafts and bearings is carried out. KISSSYS allows you to calculate arbitrary kinematic schemes and, thanks to the built-in programming language, supplement the program with its own calculation methods, as well as its own constructive solutions.
GPK is an additional KISSSYS-based module, which is used to calculate, analyze and optimize typical models of industrial gearboxes assembly.
Version: Service Pack 6
Developer: KISSSOFT AG
Bargain: 32bit
Interface language: Multilingual (Russian is present)
Tabletka: present
System requirements:
CPU: COMPATIBLE WITH SSE2
RAM: 4GB or more
Hard Disc Space: 3GB or More
OS: Windows 7, Windows 8 or Windows 10
Whats New
Official site does not provide any info about changes in this version.
HOMEPAGE