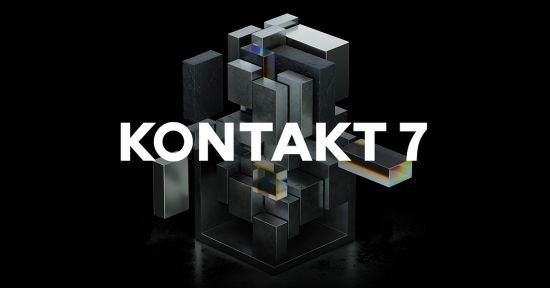 File Size: 577.8 MB
With KONTAKT, you can sound like a snare drum, a symphony orchestra, or anything in between, from a universe of sampled instruments. It's a simple sampler when you want it to be, and a deep sonic scripting laboratory when you need something more. The next generation of the world's favorite sampling platform gives you new instruments and new features under the hood - so you can layer, link, stretch, and shape your sounds any way you can imagine.
​
THREE NEW INSTRUMENTS
KONTAKT introduces the KONTAKT Play Series: Sonically rich sample libraries that combine powerful sound design with simple playability. Each offers eight intelligently mapped macro knobs giving you a wide-sweeping, intuitive range of control. They all showcase KONTAKT's new wavetable module, each offering two blendable sound sources and a unique take on a speciality style.
ANALOG DREAMS
Iconic 20th century hardware synthesizers captured with an intricate level of detail, and creatively processed with seminal outboard effects. This hybrid analog/digital instrument utilizes blendable sound sources to deliver a modern take on classic electro and synthwave, which have seen a resurgence in recent cinema.
ETHEREAL EARTH
Hybrid organic/electronic instrument that takes myriad acoustic instruments from around the world, and combines it with digital synthesis, organic foley layers, and effects processing. The result fuses traditional and digital, with basses, strings (bowed and plucked), wind instruments, tuned percussion, bells/metals, pads/drones, leads, and textural ambiences.
HYBRID KEYS
A contemporary, creative, and ultimately new take on keys and piano sounds. HYBRID KEYS moves away from conventional sampling processes and instead focuses on inventive techniques such as re-amping, creative mic positioning in interesting spaces, and vari-speed experiments with tape.
NEW FEATURES FOR BUILDERS
KONTAKT has long since grown beyond its origins as a software sampler, and now provides a solid foundation for building advanced sample-based instruments. We've been supporting this platform, and the people who use it, with continuous updates to KONTAKT 5, and KONTAKT 6 builds on this strategy with some big additions for you builders out there.
NEW EFFECTS
Replika Delay: Based on the dedicated Native Instruments plug-in REPLIKA XT, it offers multiple delay modes, each with a vastly different sound character.
Room Reverb: A new high-quality algorithmic room reverb that offers options for real time modulation.
Hall Reverb: Another high-quality algorithmic reverb, tuned for hall sounds.
Plate Reverb: Emulates a plate reverberator for for classic vintage metallic sounds.
Cry Wah: Wah-wah effect module, based on the most popular wah pedal of all time.
WAVETABLE MODULE
The latest version of KONTAKT adds wavetable synthesis to the ever expanding KONTAKT toolset. All three of the new Play Series instruments incorporate this new module, and we're looking forward to hearing what you create with this powerful new building block. With our 6.1 update, a new Inharmonic mode was added that stretches partials away from the harmonic series, for more bell-like tones.
CREATOR TOOLS
Creator Tools is a standalone application designed to improve the workflows of library builders and instrument creators. It consists of three elements: A Debugger, for identifying and fixing problems in KONTAKT script; an Instrument Editor, which can load and run Lua scripts to automap samples, duplicate and batch rename groups, and copy settings from one part of an instrument to another; and a GUI Designer, which allows creators to assemble, customize, and reuse KONTAKT performance views and controls without the need to write code.
Whats New
New filters, purge all instances, browser features, KSP commands, bug fixes.
KONTAKT ENGINE IMPROVEMENTS
ADDED Purge all instances when Kontakt 7 is running as a plug-in
ADDED 6 pole state variable (SV) filters
ADDED Tone Machine and Time Machine 1 Smooth parameter modulation
ADDED Reveal sample location via Mapping Editor edit menu and Wave Editor command menu (cog)
IMPROVED Maximum number of host automation slots increased to 1024
IMPROVED Flex envelope slope can now be modulated for the first 8 segments, and includes Loop and Oneshot parameters
IMPROVED Online KSP documentation can be directly accessed through the help menu
FIXED Right click to open Quick-Load not working
FIXED DAW key commands intercepted by Kontakt when running as a plug-in
FIXED Notes would auto repeat when holding a key when using QWERTY as virtual keyboard
FIXED Temporarily black performance view when loading Kontakt Factory Library 2 instruments
FIXED Plug-in window would not re-open after being closed in Renoise with Kontakt VST3
FIXED Crash using Quick-Load with a large number of entries. Number of visible entries has been reduced to 5000 as a consequence
FIXED Voices would hang with certain effects placed post amp
FIXED Time Machine Pro Legato would get out of sync when playing loops
FIXED Cabinet effect in Output section would cut off the sound
FIXED Excessive smoothing on group Tune parameter in wavetable mode
FIXED "Restore loops from samples" option in Wave Editor not working when using the same sample repeatedly
FIXED Auto-mapping using the "Make group name" token did not work properly
FIXED Pasting a group without samples would paste with samples, and pasting groups with samples was not refreshing the Mapping Editor
FIXED Loops 2-8 were not working in MP60, S1200 and TMPro modes
BROWSER IMPROVEMENTS
ADDED Presets list now displays and sorts Instruments, Multis and Snapshots by their file type
ADDED Reset Browser filter state
ADDED Import multiple Custom Libraries in bulk
ADDED Customize name of imported Custom Libraries (using the Alias field)
ADDED Error messages for failed Library import
IMPROVED Tooltips display full text for Import Dialogue Folder path and Alias field, as well as Library tiles, in case when the text was truncated
FIXED Resized components are now correctly displayed when the Preset list is dragged horizontally
INSTRUMENT BUILDING AND SCRIPTING IMPROVEMENTS
ADDED Convolution Auto Gain can now be accessed via KSP with $ENGINE_PAR_IRC_AUTO_GAIN
ADDED Time Machine Legato button can now be accessed via KSP with $ENGINE_PAR_TM_LEGATO
ADDED get_zone_id() translates the zone index to the zone ID
ADDED XY Pad cursor values can now be set and retrieved with set_control_par_real_arr() and get_control_par_real_arr()
ADDED New commands get_group_idx() , get_mod_idx(), get_target_idx(), deprecating the usage of find_group(), find_mod() and find_target(). These commands return $NI_NOT_FOUND when the queried object is not found
ADDED Additional math functions and logic commands: cbrt(), log2(), log10(), exp2(), signbit(), sgn(), bitwise .xor., boolean xor
ADDED Zone BPM can now be set and retrieved with $ZONE_PAR_BPM zone parameter
ADDED Zone sample rate can now be retrieved with $ZONE_PAR_SAMPLE_RATE zone parameter
ADDED Zone state can now be determined with get_zone_status() command which returns $NI_ZONE_STATUS_EMPTY, $NI_ZONE_STATUS_LOADED, $NI_ZONE_STATUS_PURGED, $NI_ZONE_STATUS_IGNORED and deprecates the usage of is_zone_empty()
IMPROVED From Script modulator can now have its value set without internal range clamping by using $EVENT_PAR_MOD_VALUE_EX_ID
IMPROVED Zone parameters can now be set with KSP for all zones when using snapshot modes 2 and 3
IMPROVED Modulo operation now also works with real numbers
IMPROVED Added real() and int() value conversion commands, deprecating int_to_real() and real_to_int()
IMPROVED Zone settings were not taken into account when using change_vol and change_pan, introduced mode 2
FIXED Crash with output_channel_name() when channel count is zero
FIXED Incorrect warning messages were displayed for any zone related commands
FIXED $MARK_28 is no longer used by the internal sustain pedal script
HOMEPAGE

Download From Rapidgator
Download From Nitroflare
To Support My Work Buy Premium From My Links.​