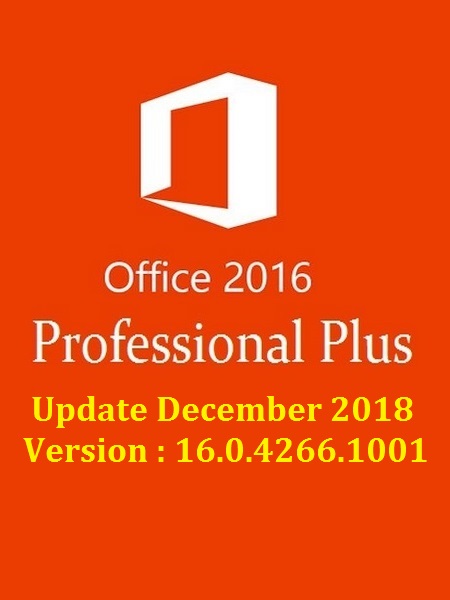 Office 2016 Pro Plus VL Multi-22 (x64) December 2018-Gen2 | Size 3.73 GB
Release Date
: 2018
Operating System
: Windows 7 / Windows 8 / Windows 8.1 / Windows 10
System Type
: 64-bit
Software Version
: 16.0.4266.1001
Languages
: English - United States / Arabic / Croatian / Danish / Dutch / French / Finnish / German / Greek / Hungarian / Italian / Latvia / Norwegian / Polish / Portugeuse (Brazilian) / Portugeuse / Russian / Swedish / Spanish / Slovenian / Turkish / Ukrainian
Latest Updates Included
------------------------
Updated : 2018-12-17
Activator : Microsoft Activation Script
[ RELEASE INFO ]
* This release contains one ISO [SOURCE ISO] and 21 executable svf-files.
* All exe-files are created from original ISO's for each language.
* This is done with SmartVersion, a program that calculates the
* difference between two files (one of which is used as the source) and then creates an svf-file based on that difference.
How Use SmartVersion
1- Select Language From files exe
2- Run the exe-file in the same folder as the Source ISO , This will extract & recreate the ORIGINAL ISO, fully updated and in the selected language..
Note : The Exracted ISO(s) Is Not The English Source ISO + An Integrated Language Pack It Is An Original ISO Each Language
Contents :
----------
Microsoft Word 2016
Microsoft Excel 2016
Microsoft PowerPoint 2016
Microsoft Access 2016
Microsoft InfoPath 2016
Microsoft OneDrive for business in 2016
Microsoft OneNote 2016
Microsoft Outlook 2016
Microsoft Publisher 2016
Skype for business in 2016
Buy Premium From Links To Get Maximum Speed , Ability To Complement The Download And No Waiting