iPhone Gaming
iPhone Gaming
Hello, gentle readers, and welcome to the SwitchArcade Round-Up for December 7th, 2018. And… hunh. This was quite the day, wasn't it? There's a lot to go over here, and I'm going to do my best to cover as much of it as I can. We've got new game announcements, some great sales, some epic new releases, and a whole bunch more. Let's have at it!
News
'Marvel Ultimate Alliance 3' Announced as Switch Exclusive, Developed by Team Ninja
A lot of people thought Nintendo would have something
Metroid
-related at The Game Awards last night, but it turned out that it had another 'M' on its mind: 'Marvel'. The
Marvel Ultimate Alliance
series was an all-star follow-up to the
X-Men Legends
games, bringing together a bunch of Marvel characters into one big mash-up of glorious Marvel fanservice. Those games were published by Activision and developed by Raven, but this third chapter in the series has nothing to do with any of those parties. Instead, Team Ninja of
Ninja Gaiden
and
Dead or Alive
fame is developing this game exclusively for the Switch, and it's going to be published by Nintendo. Wow! All we know right now is that it's coming in 2019, but you can check out the first trailer for now.
You Didn't See Him Coming, but Joker from 'Persona 5' is Coming to 'Super Smash Bros. Ultimate'
Nintendo has been pretty up-front about the fact that there are going to be some DLC characters for
Super Smash Bros. Ultimate
. You can even buy a bundle that includes an entire season of DLC already! But nobody knew anything about which characters would be included in that bundle until last night. To the surprise and delight of many, an exciting trailer announced that the main character of Atlus's
Persona 5
, Joker, would be joining as the first DLC character. Both unexpected and very cool.
'Mortal Kombat 11' Will be Coming to a Number of Platforms in April, Including Switch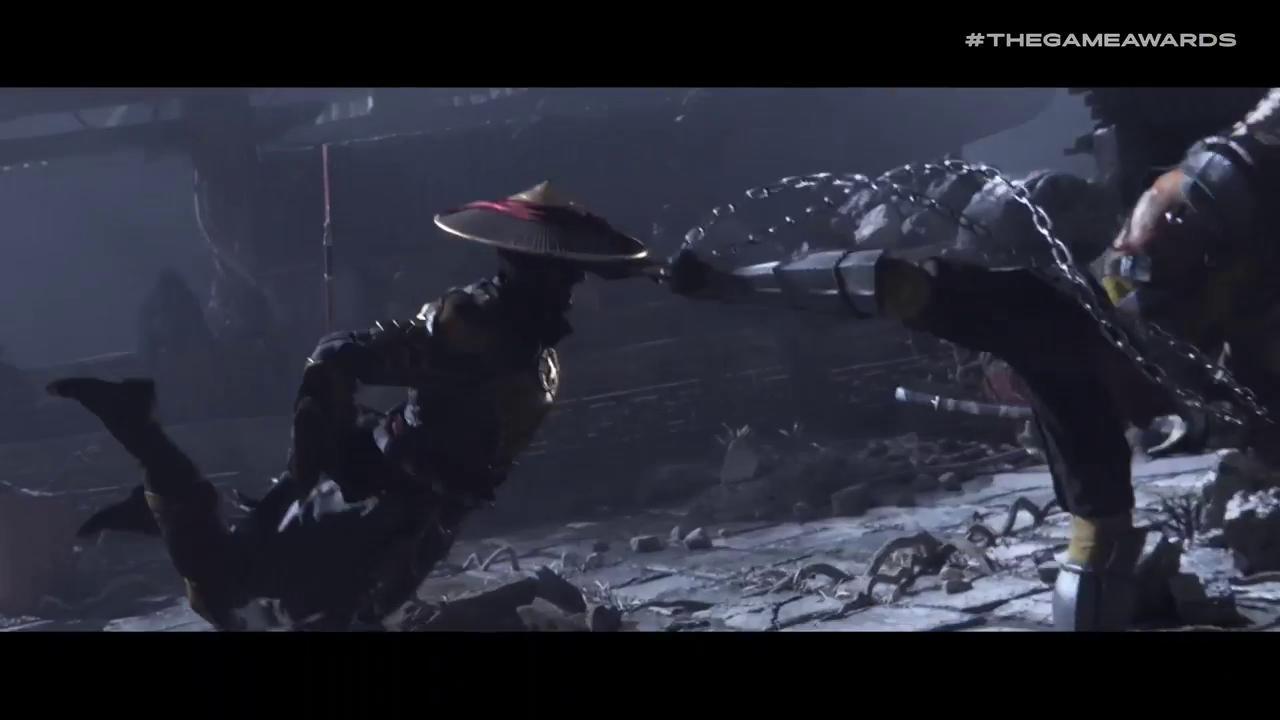 It's been a while since the last
Mortal Kombat
released, so we were about due for a new one. It was announced with an appropriately gory trailer last night, showing a gruesome battle between Scoprion and Raiden. It ended with a release date, April 23rd, and the information that pre-ordering the game will net you Shao Khan for free. Okay, but clearly this is for the more powerful consoles, right? Well, WB Games has always been good about supporting as many platforms as possible with these games, and the Switch isn't being left out. Sure, it probably won't look as good as the PlayStation 4 and Xbox One versions, but judging by previous
Mortal Kombat
games, it should still play well.
Need Another Kart Racer? Crash Bandicoot Rides Again in 'Crash Team Racing Nitro-Fueled'
Nintendo's
Mario Kart
series has been extremely popular over the years, selling tens of millions of units and pleasing fans all over the world. Despite that, there haven't really been all that many true competitors. SEGA does nice work with its
Sonic
racing games, of course, but Sonic and Mario are good buddies these days, so that doesn't really count. The last time
Mario Kart
had a stiff competitor that was actually out for its blood was
Crash Team Racing
on the PlayStation. And now it's getting a remaster for a variety of platforms, including the Switch! What a world! Development chores are being handled by Beenox, and the game will release on June 21st of next year.
'Stranger Things 3: The Game' Will Also Be Hitting Switch
Those who game on mobile have already had one pretty neat
Stranger Things
game to enjoy, but a totally-new
Stranger Things
game is now on its way for consoles.
Stranger Things 3: The Game
will largely be based on the third season of the show, and will feature co-op gameplay. The first trailer has been released, so you can check it out while you dream about nostalgia and the game's upcoming release in 2019.
We'll Be Getting Some News on the Switch Version of 'Dragon Quest XI' at Jump Festa 2019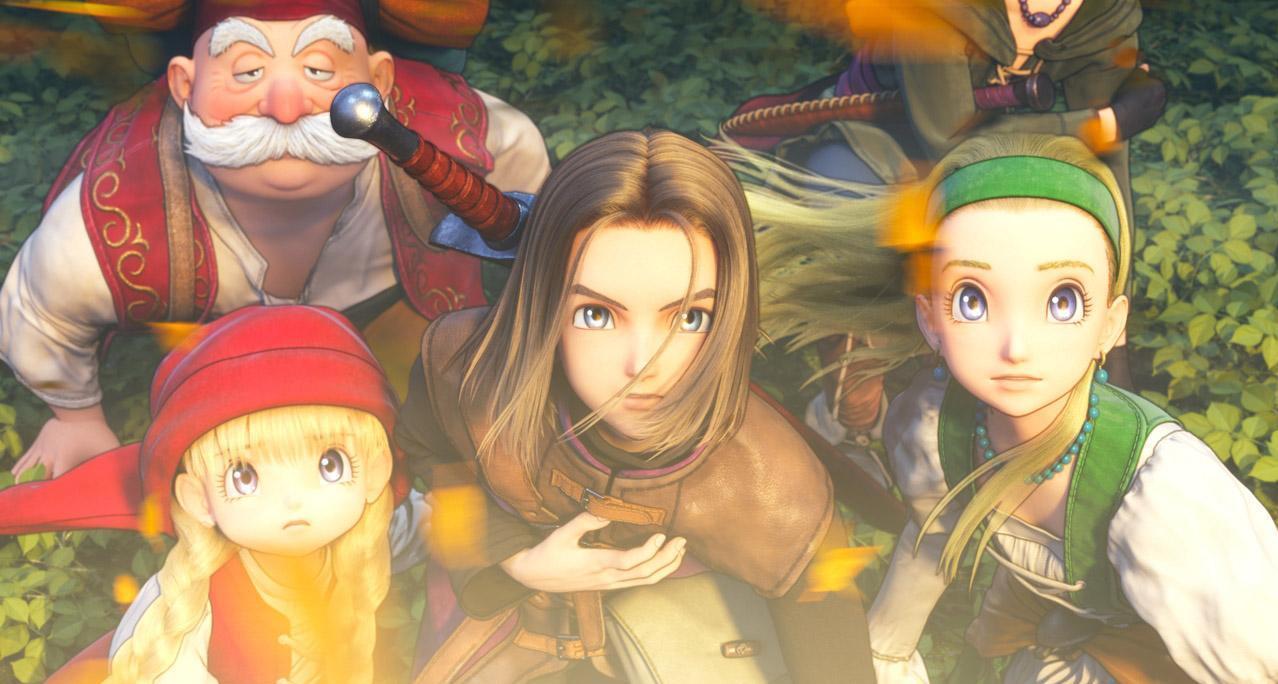 Finally, some news not related to The Game Awards!
Dragon Quest XI
was one of the first games ever announced for the Switch, but an announcement has more or less been all we've had. Well, it seems like the gears are turning now, and we're finally going to get some information at Jump Festa 2019. In spite of the name of the event, it will actually be held on December 22nd of this year. Series creator Yuji Horii, producer Hokuto Okamoto, director Takeshi Uchikawa, and a special surprise guest will be on hand. What will we see? I guess we'll know soon enough!
New Releases
Super Smash Bros. Ultimate ($59.99)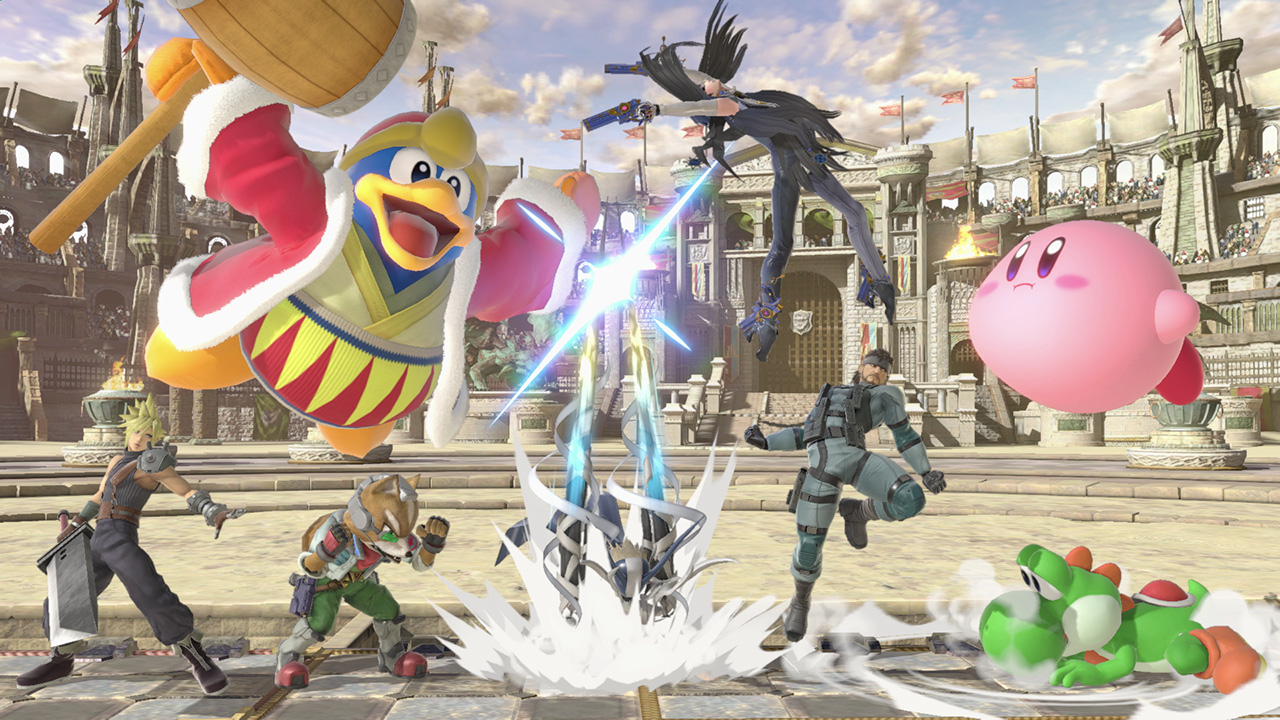 Okay, I really don't need to introduce this game at all. And yet, here I am. The wait is over, go and get your Smash on physically or digitally as you see fit. The game has been reviewing well, but it's not as though there was any doubt of that outcome. This game will keep you busy for a very long time to come, so unless you're waiting for it as a Christmas present or something (and if so, I feel deep pity for you), it's time to get on it. Right now. Go. Scoot.
Hello Neighbor Hide and Seek ($29.99)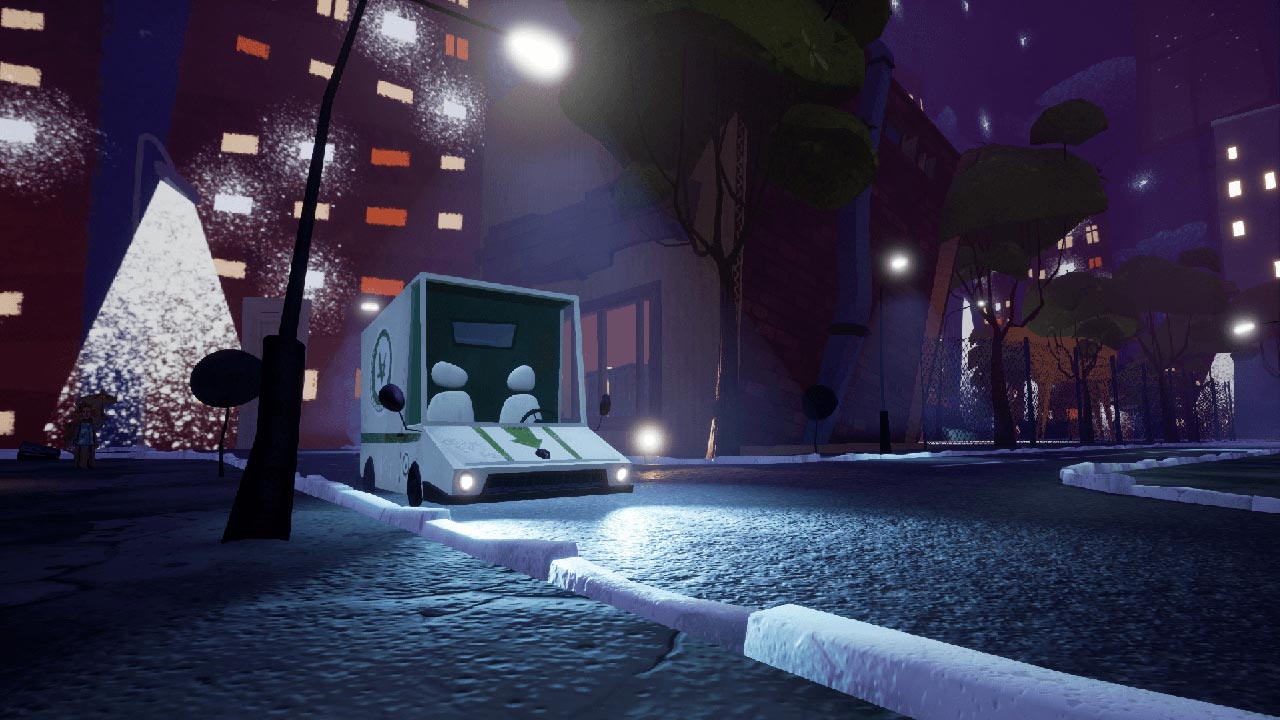 Well, if you loved
Hello Neighbor,
here's another one of those. Personally, I thought the first game was hot trash, but it seems to have sold pretty well, so it might just be something wrong with me. Creepy neighbors, plenty of places to run and hide, but is there any way to escape? Yeah, that all sounds pretty… pretty scary, I think.
Katamari Damacy Reroll ($29.99)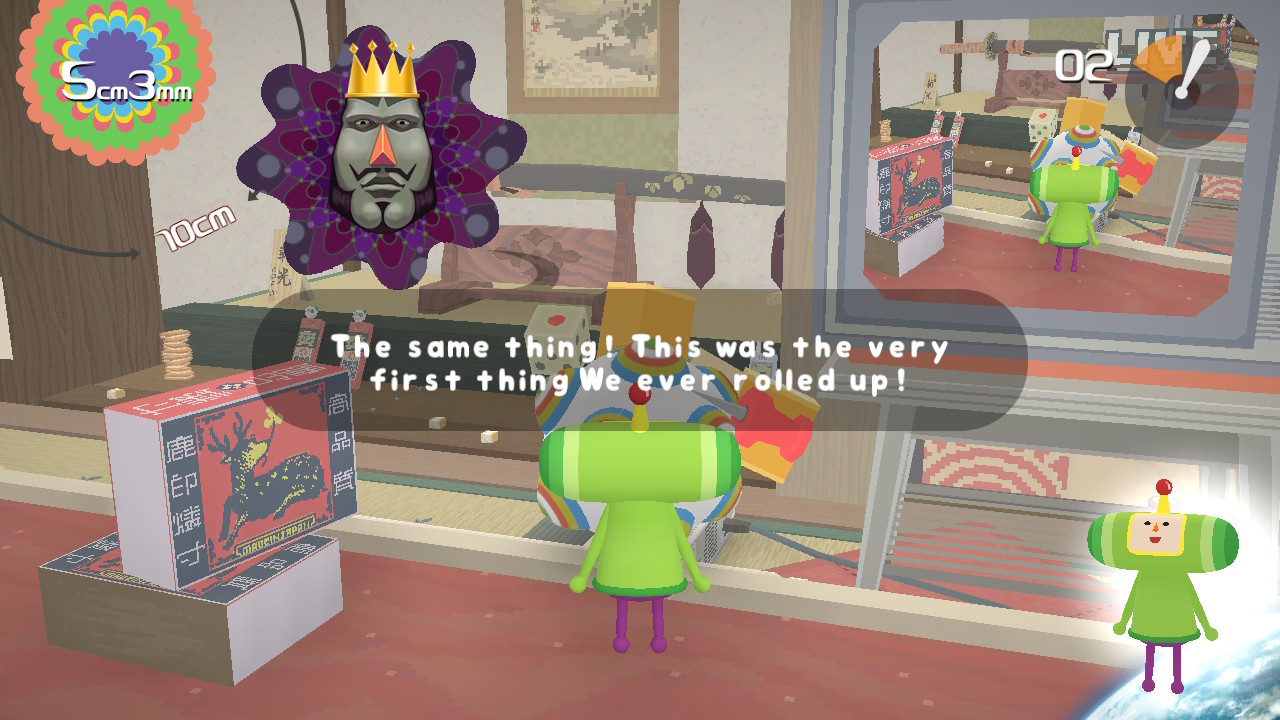 If you've played it, you probably love it already. If you haven't, you need to play it. And now you can, for the first time on a Nintendo platform. Truth be told, I'd rather have had the sequel, but there's still plenty here to love. Amusingly, the price tag for this remaster is higher than the original game debuted at in North America. Still worth it, though. Just the music alone is worth the cost.
Santa Tracker ($2.99)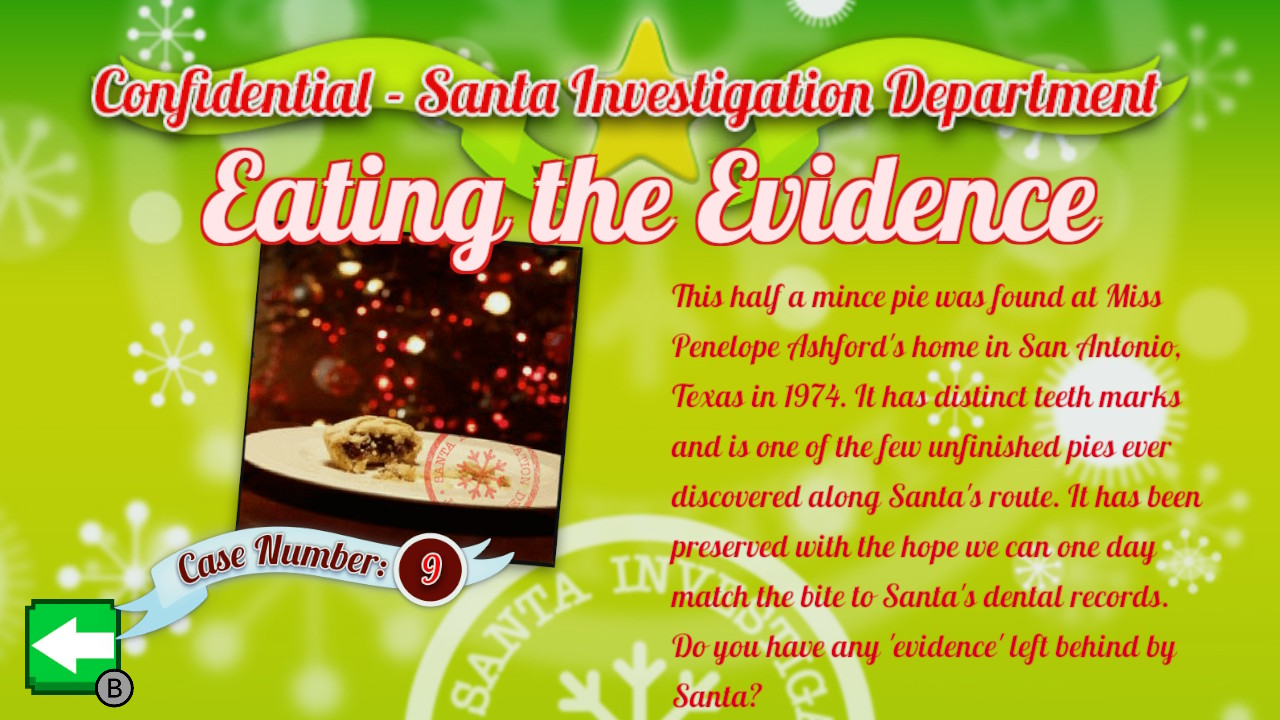 Watch out,
Smash Bros.
, because here comes Santa Claus! Christmas is coming, and if you need to know what Santa is up to every single moment of every single day until then, this is the… game? App? Whatever… for you. You've got a Santa Tracker Globe, a Christmas Countdown, Santa's Blog, News and Letters, and Santa Sightings. Hm. Well, it's only a few bucks, I guess. But so is
Twinfold
on iOS, so buy that instead.
SEGA Genesis Classics ($29.99)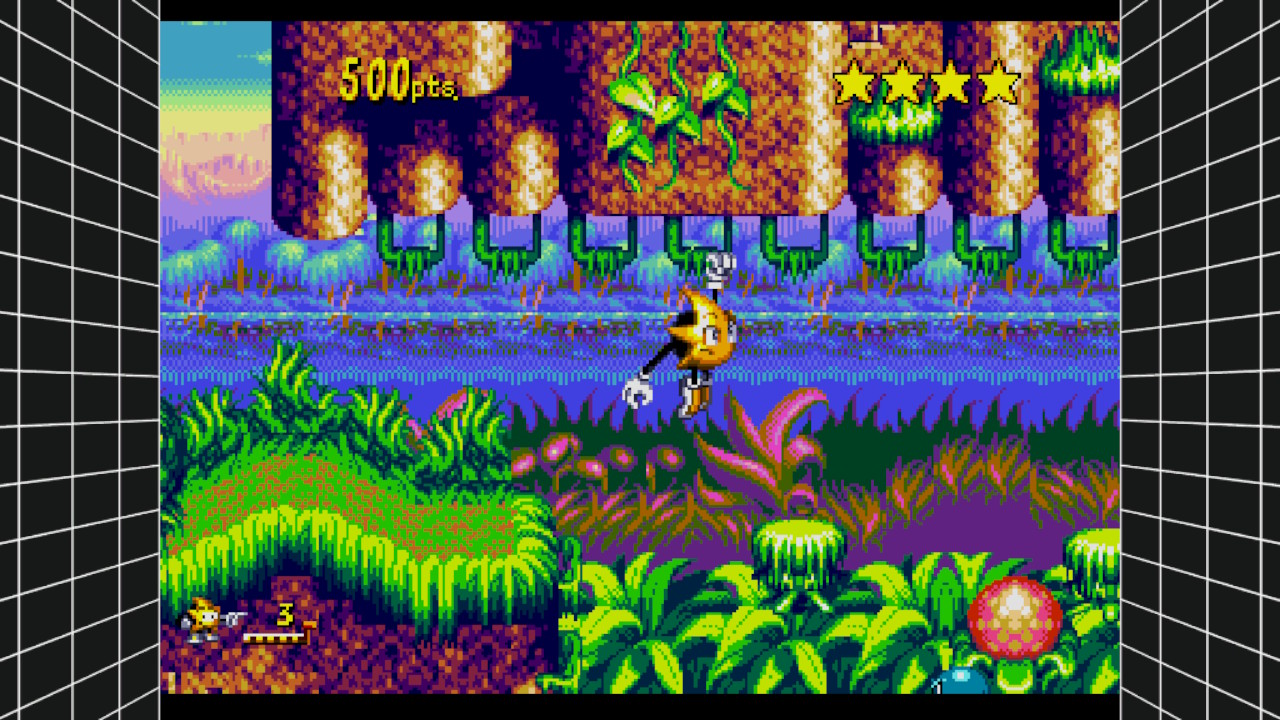 Okay, I hear you. You just want to play some Genesis games and you don't feel like waiting to see if M2 gets around to them in the
SEGA AGES
series. Or maybe you don't want to pay quite so much per game. Well, as long as you don't mind a lack of extras and some… middling emulation quality, SEGA has you covered for all your Genesis needs. Unless your Genesis needs include:
Sonic the Hedgehog 3
,
Sonic & Knuckles
,
Ecco the Dolphin
, or
Monster World
. In those cases, you'll need to go another platform. But all kidding aside, this is a great value as long as the emulation isn't too bad. I'll let you know later.
Sales
Holy guacamole, there's a lot of
great
stuff on sale this weekend. Most notably, Nintendo-published games that rarely go on sale have some heavy discounts going on right now, and while some of them were in the Black Friday sale and may show up in a Christmas sale in a couple of weeks, a few of them are almost never discounted. Get them while the getting is good, I say.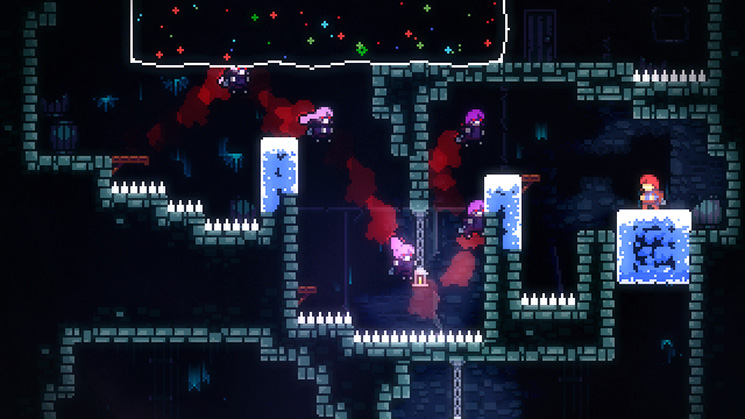 New Games on Sale
Almightree: The Last Dreamer
($15.99 from $19.99 until 12/13)
Banner Saga 3
($19.99 from $24.99 until 12/10)
Beholder: Complete Edition
($11.99 from $14.99 until 12/20)
BlazBlue Cross Tag Battle
($37.49 from $49.99 until 12/10)
Celeste
($15.99 from $19.99 until 12/10)
Dead Cells
($19.99 from $24.99 until 12/10)
Diablo III: Eternal Collection
($39.99 from $59.99 until 12/10)
Doom
($29.99 from $59.99 until 12/10)
Dragon Ball FighterZ
($41.99 from $59.99 until 12/10)
The Elder Scrolls V: Skyrim
($29.99 from $59.99 until 12/10)
FIFA 19
($35.99 from $59.99 until 12/10)
Hyper Sentinel
($3.24 from $12.99 until 12/13)
Immortal Redneck
($9.99 from $19.99 until 12/20)
Into the Breach
($10.04 from $14.99 until 12/10)
Ivanych vs Eared Beast
($2.39 from $2.99 until 12/20)
The Jackbox Party Pack 4
($14.99 from $24.99 until 12/20)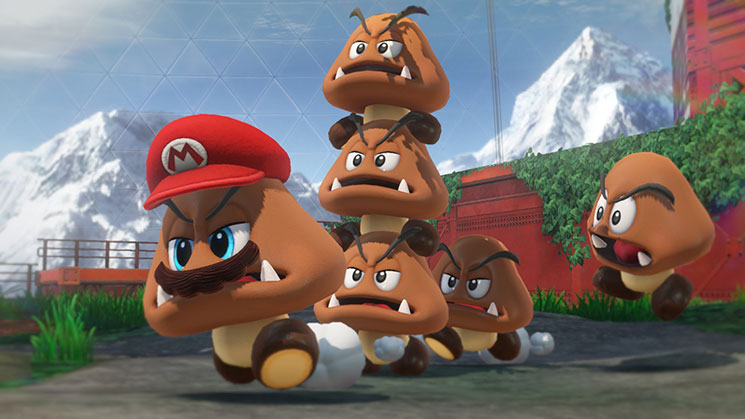 Knights of Pen and Paper +1 Deluxier Edition
($10.49 from $14.99 until 12/20)
Mega Man 11
($23.99 from $29.99 until 12/10)
The Messenger
($13.99 from $19.99 until 12/10)
NBA 2K19
($29.99 from $59.99 until 12/10)
NBA 2K19 20th Anniversary Edition
($49.99 from $99.99 until 12/10)
Overcooked! 2
($18.74 from $24.99 until 12/10)
Omensight: Definitive Edition
($17.99 from $19.99 until 12/12)
Piczle Lines DX 500 More Puzzles!
($6.99 from $9.99 until 12/20)
Sky Force Anniversary
($7.99 from $9.99 until 12/15)
Starlink: Battle For Atlas Digital Edition
($44.99 from $59.99 until 12/10)
Subsurface Circular
($4.79 from $5.99 until 12/26)
Super Mario Odyssey
($41.99 from $59.99 until 12/10)
Valkyria Chronicles 4
($29.99 from $59.99 until 12/10)
Wolfenstein II: The New Colossus
($29.99 from $59.99 until 12/10)
Xenoblade Chronicles 2
($41.99 from $59.99 until 12/10)
Yoku's Island Express
($9.99 from $19.99 until 12/10)
And that's all we've got for you today! What are you buying? What are you playing? Leave your thoughts in the comments or drop by the Discord and let us know. Beyond the obvious, I'm going to be diving into the SEGA Genesis Classics set this weekend and will probably give a report on it next week. Have a great weekend, and thanks for reading!