iPhone Gaming
iPhone Gaming
Hello, gentle readers, and welcome to the SwitchArcade Round-Up for December 5th, 2018. There's no featured game today because there's just way too much news to go over. But if you really need something to play, go open up your list of games and pick… I dunno, the sixth one from the end of the list. Have fun! Anyway, we've got a bunch of news items today, one new release, a few new sales, and a bunch of finishing sales. Let's get into it.
News
Ancient Corp Has a Couple of Switch Games Cooking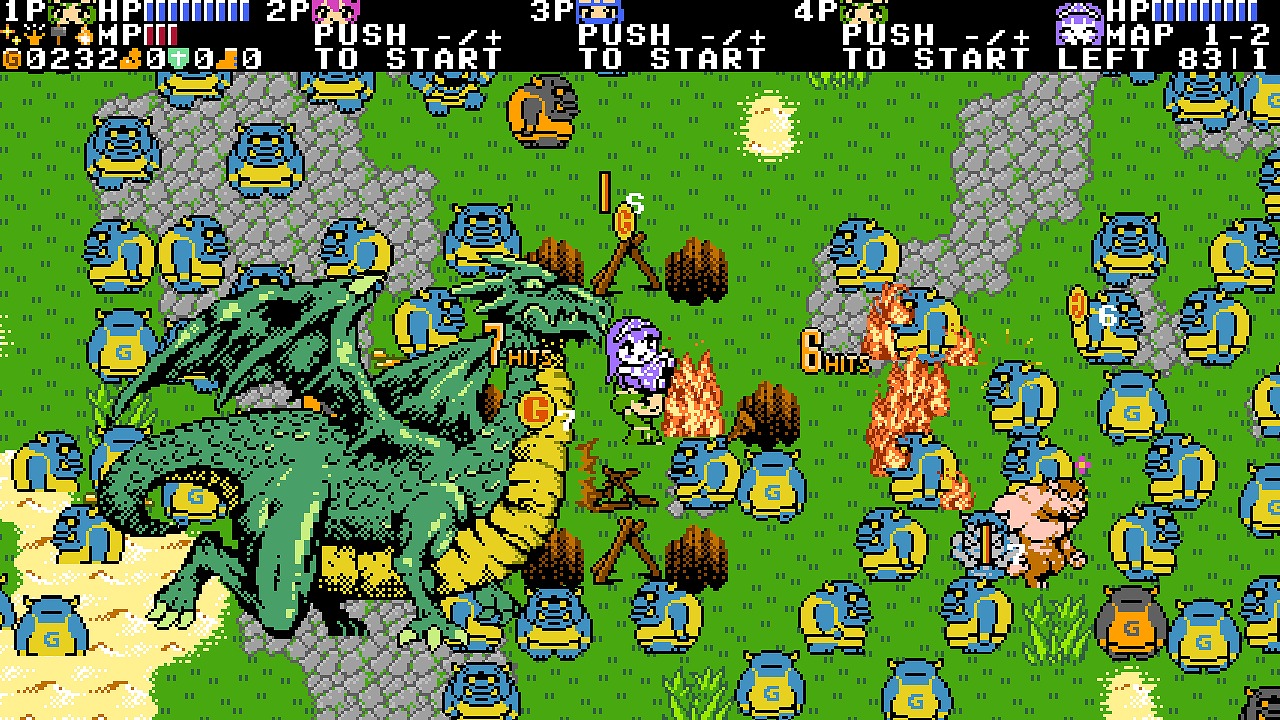 Ancient Corporation, the developer headed by wunderkind composer Yuzo Koshiro, has pulled back the curtain on not one, but two upcoming Switch games. The first is the latest in the
Gotta Protectors
series of tower defense games. If you missed the previous one and still have a Nintendo 3DS, I'd strongly recommend giving the game a go. Great aesthetics and just a lot of fun all around. And that's more or less what I'd expect from this new one, which will be releasing in Japan sometime in 2019. Ancient also revealed an RPG called
Royal Anapoko Academy
, and while details are scarce, it too should be coming out in Japan next year. There's no talk of English releases, but previous games have made it to the West, so that'll probably happen here as well.
Rumors are Swirling Again About a Switch Release of 'Metroid Prime Trilogy'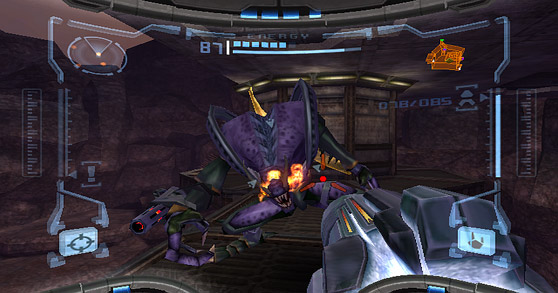 Metroid Prime Trilogy
was a collection of all three
Metroid Prime
games, originally released on the Wii and made available through the Wii U's online shop. Ever since Nintendo announced that
Metroid Prime 4
was in development for the Wii, there have been various rumors about
Metroid Prime Trilogy
getting a Switch release. It would make a lot of sense, after all. With whispers of
Metroid Prime 4
making an appearance at the upcoming Game Awards, the rumors have started up all over again. The center of the latest excitement is an online shop listing
Metroid Prime Trilogy
for Switch. Unfortunately, it seems like a lot of people either didn't or couldn't read the full listing, which said that the title was only rumored and suspected to be at the Awards. That doesn't mean it won't happen, but for now a rumor is all it remains. Let's keep our fingers crossed!
Kids and Squids Alike Can Enjoy the Final 'Splatoon 2' Content Update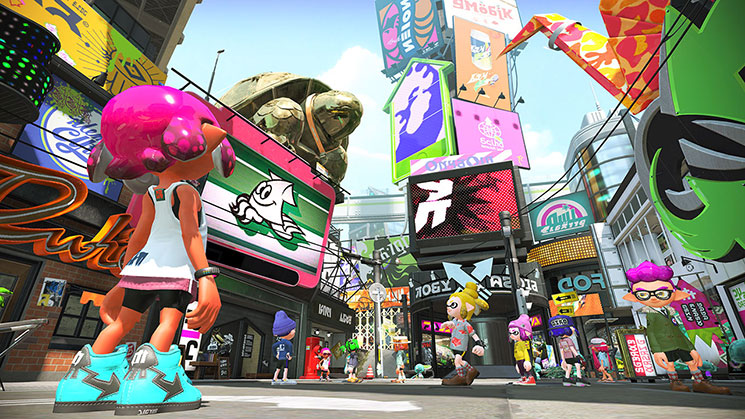 No one can say that Nintendo abandons its games quickly, especially when they're as successful as
Splatoon 2
. But all good things must come to an end, and with the 4.3.0 update to
Splatoon 2
, we've reached the close of new content being added to the game. This patch adds the new gear abilities Bomb Defense Up DX and Main Power Up, along with tons of changes and adjustments to existing weapons and gear abilities. Some tweaks have been made to the Blackbelly Skatepark, and a bunch of bugs have been squished like it's just nothing at all.
The Next Batch of NES Switch Online Games are Coming on December 12th
If you've got a Nintendo Switch Online subscription and are looking forward to the next pack of games for the NES Switch Online app, you'll only have to wait a little over a week. Nintendo put out a trailer today showing the next three games that will be arriving on December 12th.
Wario's Woods
,
Ninja Gaiden
, and
The Adventures of Lolo
are December's games, and are notably the last of the announced titles from the service's launch. That's right, friends: January is a total mystery. Perhaps it's time for the NES version of
Urban Champion
to make its thunderous appearance?
Winning Post 9 is Coming to Switch, but in English? The Answer is Likely Neigh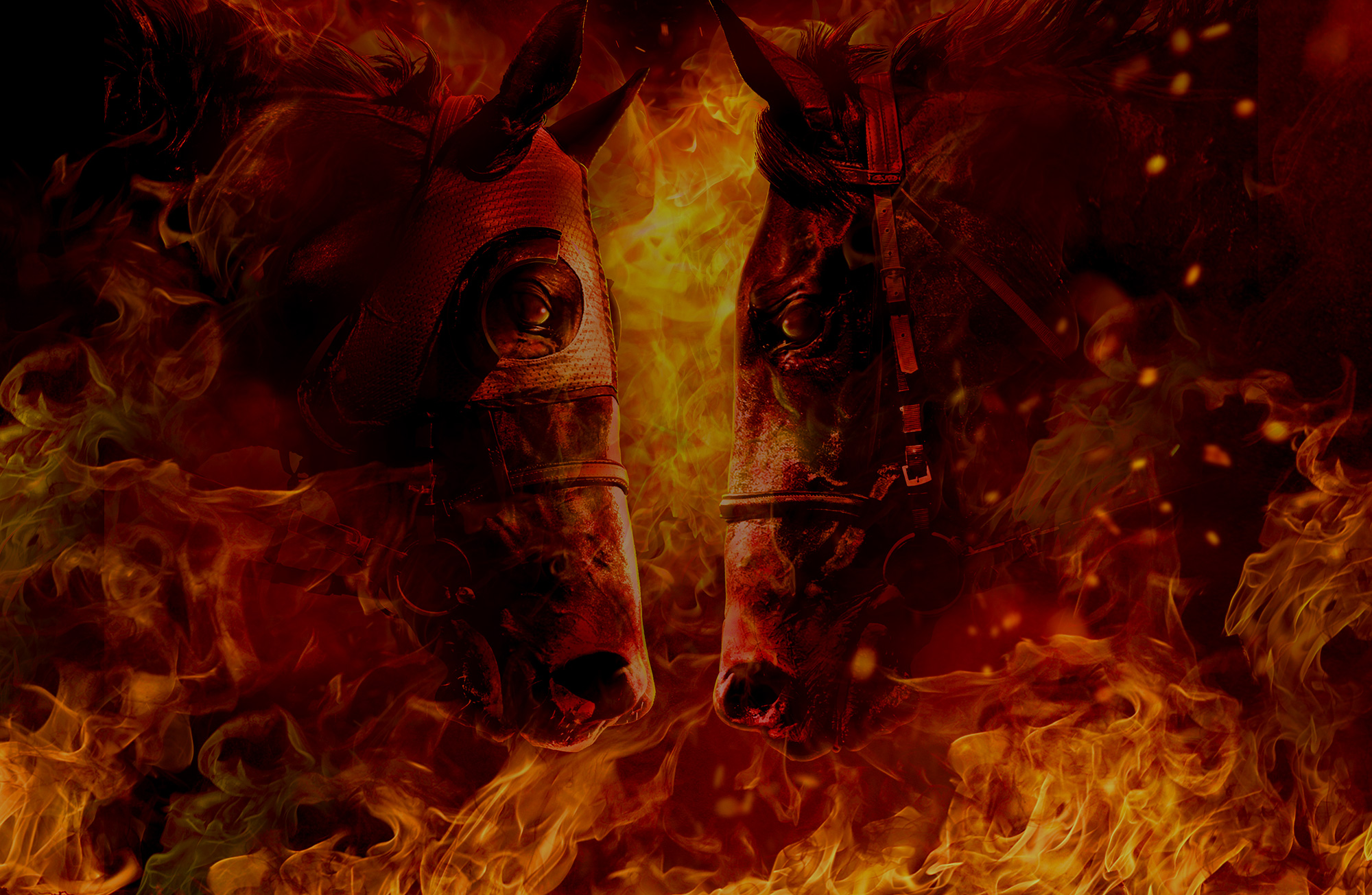 Koei Tecmo put up a teaser site last week, prompting people to wildly guess what game it could possibly be promoting. It soon became clear that the image was of two horses, and if you know your Koei history, you know that means
Winning Post.
This week's issue of Famitsu has confirmed that
Winning Post 9
, the latest in the venerated horse racing simulation series, will be coming to Switch. It sounds like it's got a bunch of cool features, but lest you get too excited, I must warn you that there is almost no chance this is going to get an English release. Only one game in the series has ever made it to the West, the SEGA Saturn title
Winning Post
. Oh well!
WB Games Has a Launch Trailer for the LEGO DC Super-Villains Aquaman DLC
Well, it sure sounds like the upcoming
Aquaman
movie is actually awesome, so that's a good thing. We're well past the days where individual movies like these get their own games, though, so if you want to enjoy some Arthur Curry gaming action, the best place to do it is in
LEGO DC Super-Villains
. There are two different DLC packs coming connected to the
Aquaman
movie, with the first apparently available right now and the other coming in January. Check out the trailer for all the "Jason Momoa playing with a LEGO figure of himself" action you could dream of.
Celeste Will Be Getting an Update That Adds a New Mode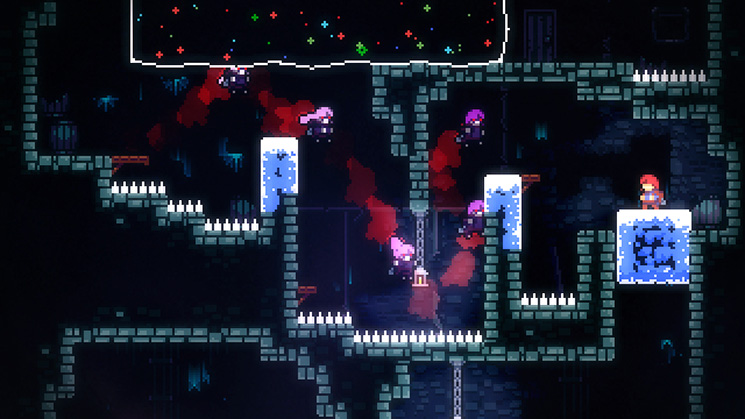 There are a lot of people who would suggest that
Celeste
is the best game of 2018. Whether you think it's at that level or not, you have to admit, it's one heck of a game. But it sounds like more fun is on the way, with a big update that is already in testing in the PC version planned for console release in the future. It adds a new mode called Variants Mode which is unlocked after the player completes the C-Sides. In Variants Mode, you can mess around with a variety of options to change the rules of the game, to make it harder or weirder as you see fit. The update will also make a few gameplay tweaks and fix some bugs. Wait, which column am I writing today?
New Releases
Energy Cycle Edge ($4.99)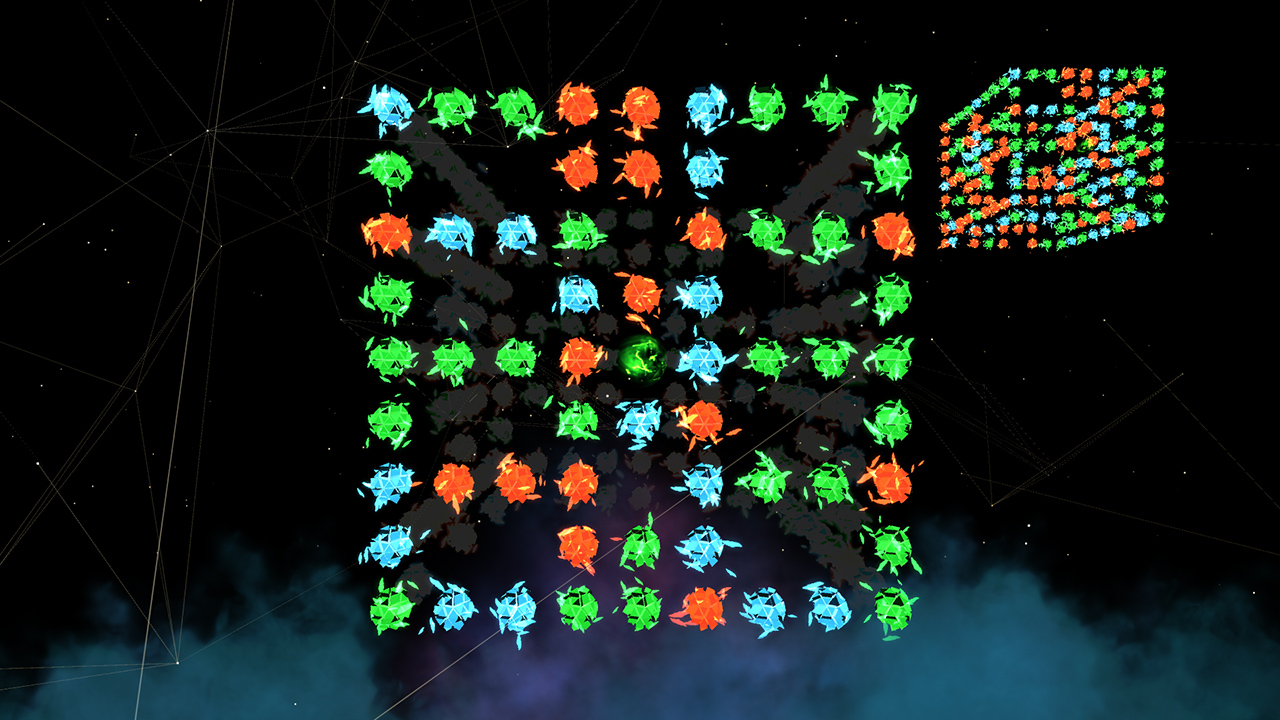 Who doesn't like a nice little logic puzzle game now and then? If you've ever played a game that had one of those puzzles where you need to flip switches to turn on all the lights, you'll catch on to
Energy Cycle Edge
pretty quickly. You need to turn all of the lights to the same color, but each time you switch the color of one light, it affects others adjacent to it. You get 44 levels to puzzle your way through, and you probably already know if it's something you'll like just from the description alone.
Sales
As is usually the case for the middle of the week, there aren't very many new sales today.
The Sexy Brutale
is probably the most interesting of the lot, though I've heard the Switch port isn't the greatest. Probably best just to keep your cash in your wallet for whatever may come with the big weekly eShop update.
New Games on Sale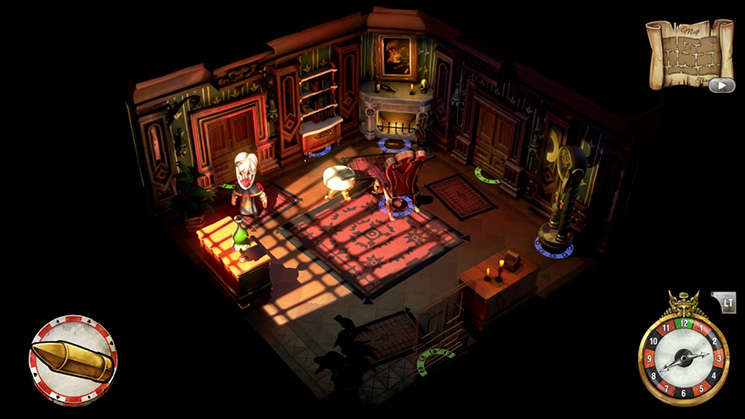 The Sexy Brutale
($9.99 from $19.99 until 12/12)
DragoDino
($7.49 from $9.99 until 12/10)
Car Quest
($0.99 from $9.99 until 12/22)
Sales Ending Tomorrow, Thursday, December 6th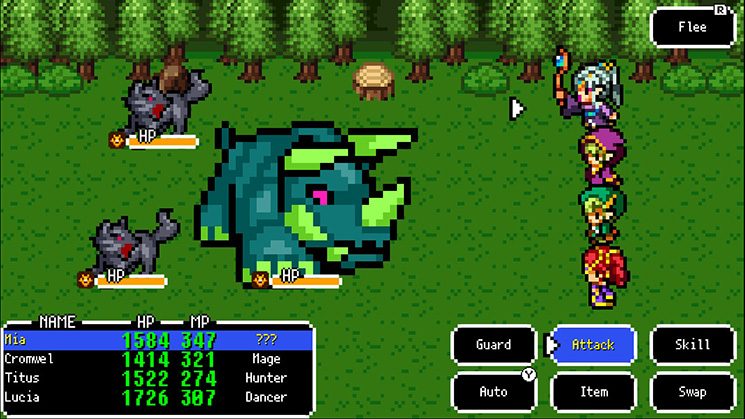 Behind the Screen
($7.99 from $9.99 until 12/6)
Crimson Keep
($15.99 from $19.99 until 12/6)
Death Squared
($7.34 from $14.99 until 12/6)
Defoliation
($7.99 from $9.99 until 12/6)
Dragon Sinker
($10.39 from $12.99 until 12/6)
Eternum Ex
($10.39 from $12.99 until 12/6)
Flashback
($13.99 from $19.99 until 12/6)
Gear.Club Unlimited
($22.49 from $44.99 until 12/6)
Gekido: Kintaro's Revenge
($6.92 from $9.89 until 12/6)
Gem Crash
($3.99 from $5.99 until 12/6)
InnerSpace
($9.99 from $19.99 until 12/6)
Neonwall
($0.99 from $9.99 until 12/6)
Next Up Hero
($9.99 from $19.99 until 12/6)
Semispheres
($4.99 from $9.99 until 12/6)
Super Chariot
($11.99 from $19.99 until 12/6)
Super Daryl Deluxe
($15.99 from $19.99 until 12/6)
Syberia
($14.99 from $29.99 until 12/6)
Syberia 2
($14.99 from $29.99 until 12/6)
Syberia 3
($34.99 from $49.99 until 12/6)
Time Carnage
($9.09 from $12.99 until 12/6)
Yesterday Origins
($14.99 from $29.99 until 12/6)
Those are today's highlights. I'll be back next time with another collection of Switch goodness as we enter the final countdown to the release of Super Smash Bros. Ultimate. Thanks for reading!