iPhone Gaming
iPhone Gaming
Hello, gentle readers, and welcome to the SwitchArcade Round-Up for January 8th, 2019. In today's article, we've got news of a couple of games making their way to the Switch in a bundle, a new option for buying Nintendo digital games, a handful of new sales, and a couple of other goodies, including a review of a great compilation that's on sale right now. Let's kickflip into today's news!
News
'OlliOlli: Switch Stance' Comes to the Switch on February 14th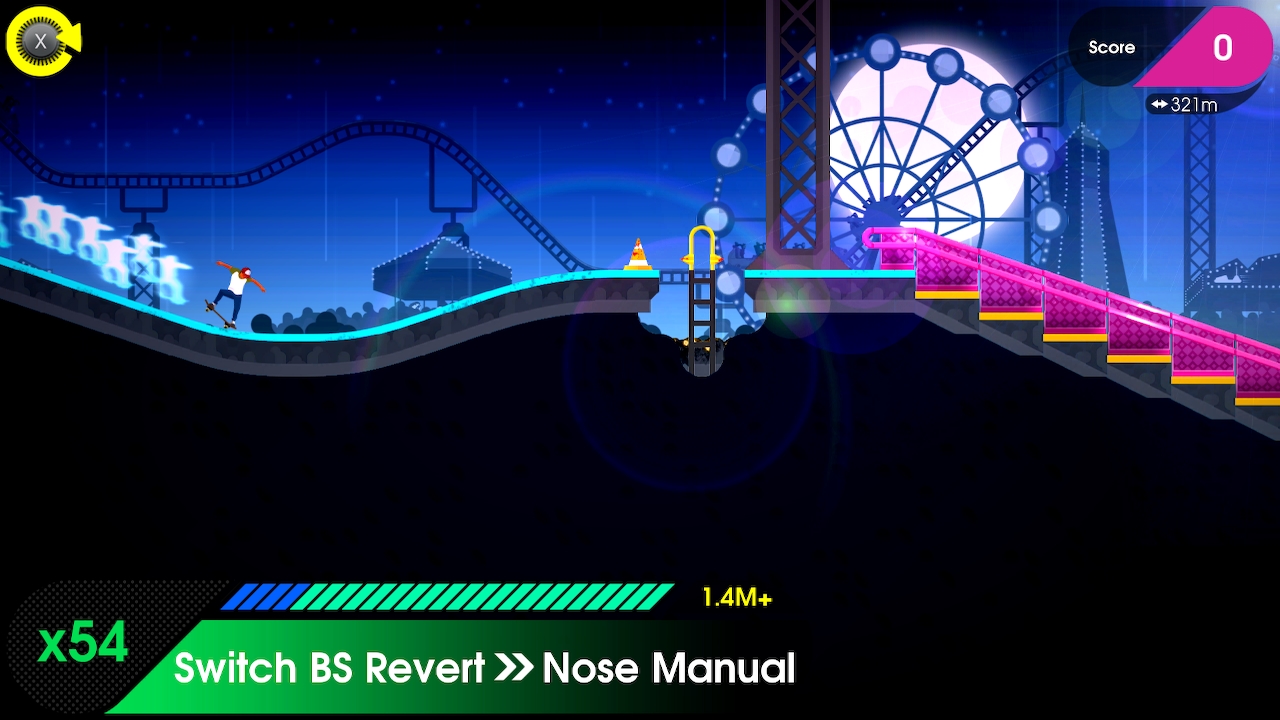 If you were an owner of either of Nintendo's last-generation systems, you might remember the 2D-ish skateboarding game
OlliOlli
. Though the series was born on PlayStation hardware, the first game came to a variety of platforms. The second game, however, never graced any of Nintendo's platforms. If you missed out, you'll have a great new chance to play both games on February 14th. They're coming to Switch as one compilation called
OlliOlli: Switch Stance
, nicely priced at $14.99. As that old Play It Loud commercial once said, "bacon in the pan". I have no idea what that means, but the guy who said it was
quite
extreme, I've been assured.
Nintendo Digital Codes Can Now Be Purchased in the US Through Humble Store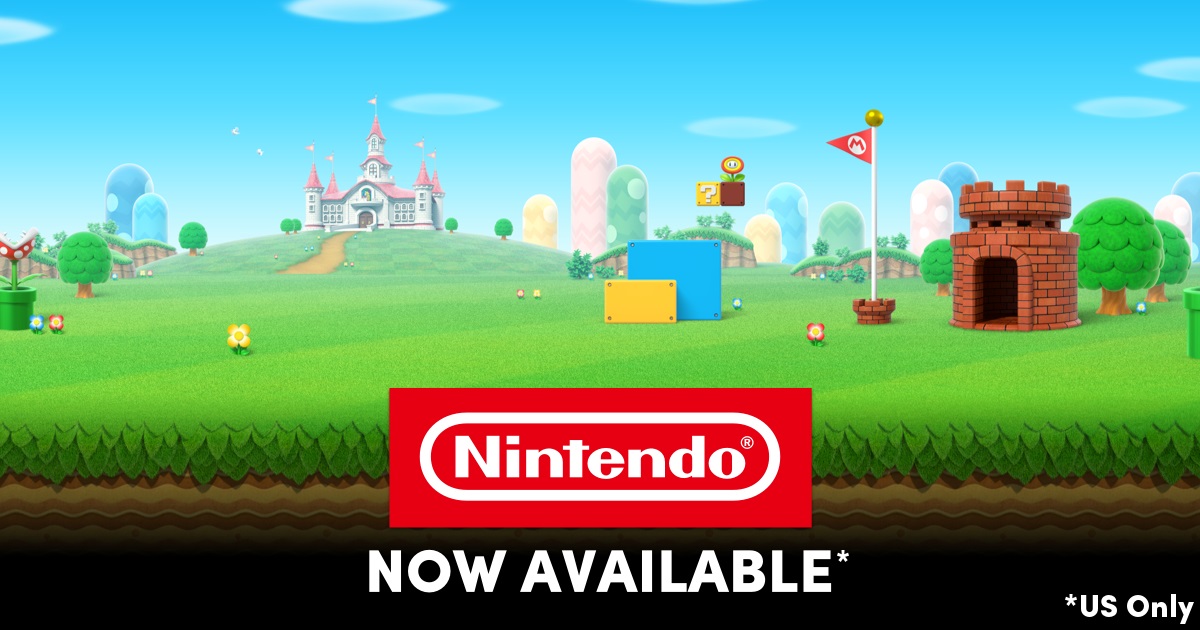 Hey, you! Do you live in the United States or have a VPN that can trick websites into thinking you do? Are you tired of buying digital versions of Nintendo games through the eShop or on Amazon? Well, there's now another avenue open to you. The Humble Store now offers a selection of Nintendo 3DS and Switch games. The prices aren't any better than the eShop prices, and in fact some are worse due to currently-running eShop sales, but there they are. Sadly, the 10% discount for subscribing to the Humble Store doesn't seem to apply here. But this does open up potential bundles and sales in the future, so it's not a bad thing.
'The Walking Dead: The Final Season – Episode 3' Comes Next Week, Here's a New Trailer
After a lot of problems, Episode 3 of
The Walking Dead: The Final Season
is finally due to release on January 15th. Publisher Skybound Games has prepared a new trailer for your viewing pleasure, which you can check out above. It looks more or less like it should, so it seems like fans needn't worry too much. One thing to note is that the trailer refers to it as "the penultimate episode", which means that we can look forward to one more episode after this to wrap things up. What will Clementine's ultimate fate be? I suppose we'll know soon enough.
'Namco Museum' Throwback Review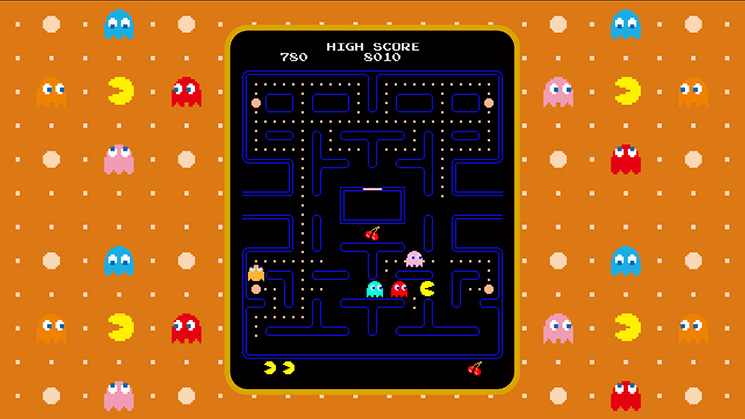 SwitchArcade Recommended!
There isn't a lot going on today, so I figured I'd write a mini-review of a Switch game I really like that also happens to be on sale. Regular readers probably know that I love classic games, so compilations are more or less Shaun-nip. The Switch has a bunch of good ones already, but one of the very first was Namco's
Namco Museum
. That's perhaps fitting, as Namco was one of the first Japanese game companies to take a crack at compiling its classics with its similarly titled series of
Namco Museum
releases on the original PlayStation. Since then, the brand has been applied to most of Namco's compilations across a number of systems, with each one taking a slightly different approach.
The original releases truly lived up the museum moniker, allowing players to wander around a 3D museum filled with all kinds of extra goodies. There were six volumes in total, each including from five to seven games drawn largely from Namco's 1980s arcade catalog. When it came time to extend the brand to other contemporary systems, Namco cut the museum content and simply offered a menu to select between five or six games. In reducing the line-up from 30 or more games to a mere handful, Namco retained only its biggest hits. More of the obscurities would make a return in the
Namco Museum 50th Anniversary
release, which in addition to its line-up of 16 games also included a selection of 1980s pop songs for flavor.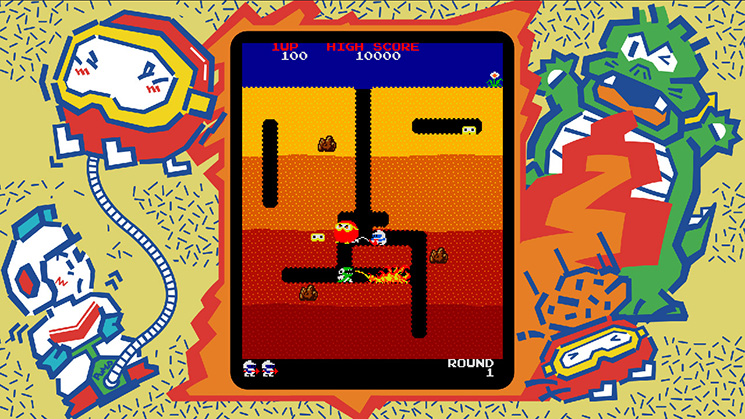 And so it went with other releases, often bouncing between a large assortment and a handful of the most famous. Early versions were apparently recompiled, while later ones emulated the arcade machines. Sometimes there were extras, but usually there weren't. The Nintendo Switch
Namco Museum
is the latest release in the line, and in most respects falls somewhere in the middle of the various extremes of previous installments. There are 11 games on offer here, though one of them is the 2003
Pac-Man Vs.
that originated on the Gamecube. Well, that certainly qualifies as retro now, I guess, even if it's actually a new version of it rather than an emulation.
It's actually a rather curious selection of games, albeit quite a good one. Naturally, you've got
Pac-Man
,
Galaga
, and
Dig Dug
. I don't think that trio has ever been left out, and for good reason. The rest of the line-up includes
The Tower of Druaga
,
Sky Kid
,
Rolling Thunder
,
Galaga '88
,
Splatterhouse
,
Rolling Thunder 2
,
Tank Force
, and the aforementioned
Pac-Man Vs.
. None of these games are bad, and a few of them are making a
Namco Museum
appearance for the first time ever. So while the total number isn't as high as many other retro game compilations, it's still a very welcome selection.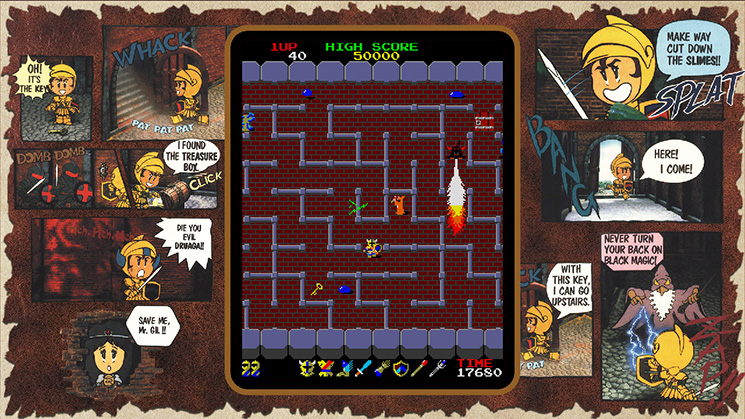 You can play each game in its original form with a dizzying array of options available to you, along with excellent in-game instructions that even include tips and hints. In addition to the expected graphics, audio, and dip-switch options, you can also rotate the screen to play the vertically-oriented games in a form closer to the original arcade experience. If you're here for nostalgia kicks on any of the listed titles, you won't be disappointed. Namco has even gone so far as to include hints you can toggle on and off for the notoriously inscrutable
Tower of Druaga
. It's not quite the same as learning about how to move forward from a friend on the playground, but it'll do.
In addition to the normal mode of play, each game also includes a special challenge mode. What that entails differs from game to game. In
Dig Dug
, you need to drop as many rocks on monsters as you can within a certain time limit. In
Tank Force
, you have to earn as high a score as possible on a single stage.
Galaga
tasks you with rescuing as many ships as possible as fast as you can. After each challenge, you can choose to upload your score to see how you fare on the leaderboards. It's a fun bonus that can put a fresh spin on some of the more well-worn games in the set.
Then there's
Pac-Man Vs.
, which was one of the biggest examples of a game coming before its time I can think of. The idea is wonderful, with one player controlling Pac-Man with the traditional view of the stage and the other human players each taking control of a ghost with a smaller view of the field. The player controlling Pac-Man tries to do the usual Pac-Man business, while the players controlling the ghosts cooperative and compete to kill Pac-Man. On the Gamecube, this required the player controlling Pac-Man to play on a connected Game Boy Advance. As a result, the game didn't enjoy the popularity it probably deserved.
The Switch version still requires a second unit to fully enjoy. The Pac-player needs a Switch, and the ghost players need another Switch to share. Similar to the Nintendo DS version, however, you only need one copy of the game, with the other unit able to run off of a free client version that can be downloaded from the eShop. If you only have one Switch, you can still enjoy a cut-down version that sees all the human players taking control of the ghosts as you hunt an AI Pac-Man, but it's not nearly as fun. As always, get the necessary ingredients and you'll have a great time with
Pac-Man Vs.
.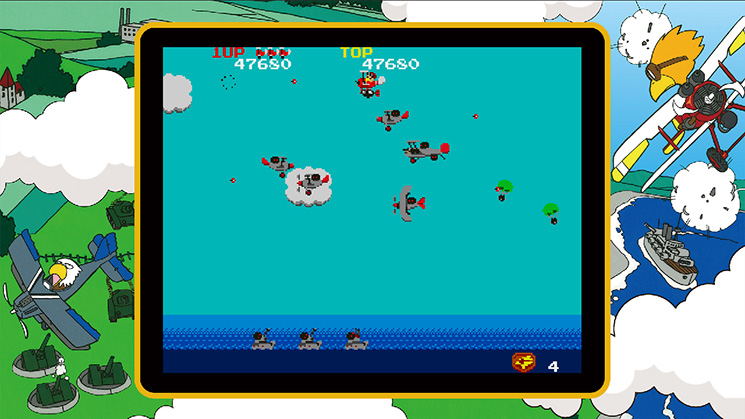 While I do wish Namco would bring back some of the museum content such as advertisements and so on, I'm actually quite happy with the Switch version of
Namco Museum
. It's probably missing some games you would like to have and has some games you wouldn't think you'd want, but as I said before, nothing on here is bad. Give them all a try and you just might find some new favorites. I also really appreciate how many options there are and just how well the developer did in making sure the games look and play the way they should. I think it's more than worth it at full price, but with its current discount in effect, it really is a no-brainer pick-up.
Sales
Well, not much to say today. Only a couple of new sales, with
Velocity 2X
being a highly-recommended purchase if you haven't already picked it up. I haven't played
Smoke and Sacrifice
, but it doesn't seem particularly bad if you're thirsting for a survival RPG. As for the games going off-sale, it might be worth grabbing
Lumines Remastered
. It doesn't seem like a game that will be getting frequent discounts, and it's certainly excellent.
New Games On Sale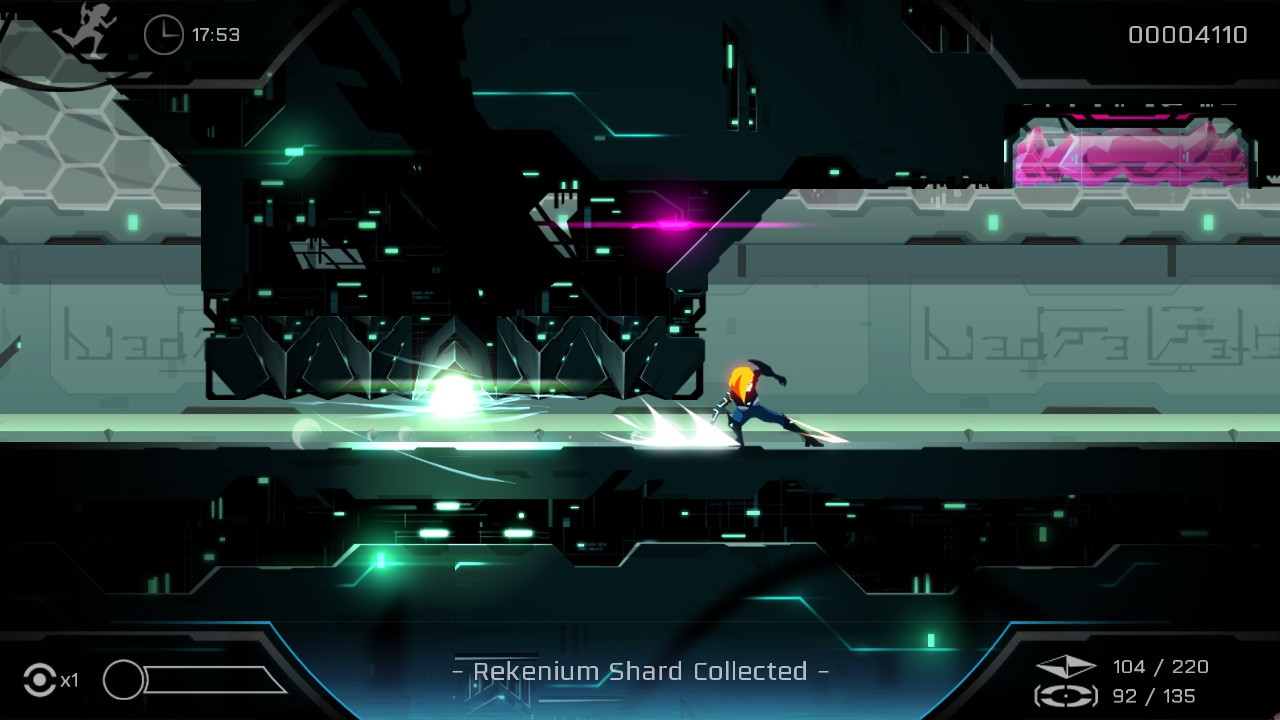 Smoke and Sacrifice
($11.99 from $24.99 until 1/22)
Velocity 2X
($9.99 from $19.99 until 1/22)
Sales Ending Tomorrow, Wednesday, January 9th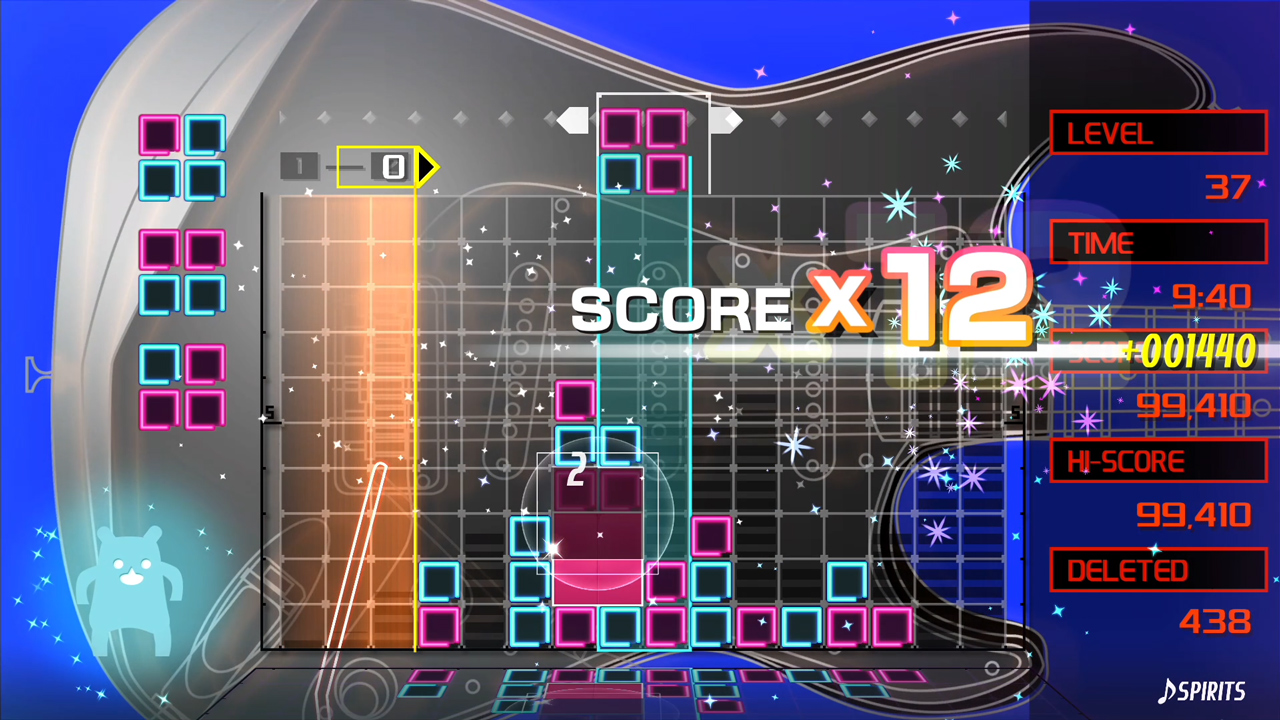 10 Second Run Returns
($4.25 from $6.54 until 1/9)
Anima: Gate of Memories
($14.99 from $19.99 until 1/9)
THE Card
($2.49 from $4.99 until 1/9)
Catch 'Em! Goldfish Scooping
($3.19 from $7.99 until 1/9)
Demon's Crystals
($13.49 from $14.99 until 1/9)
Disease -Hidden Object-
($3.99 from $7.99 until 1/9)
Dream Alone
($4.99 from $9.99 until 1/9)
Enchanting Mahjong Match
($2.49 from $4.99 until 1/9)
Escape Trick: 35 Fateful Enigmas
($9.99 from $19.99 until 1/9)
EXORDER
($6.49 from $12.99 until 1/9)
Flip Over Frog
($5.62 from $7.50 until 1/9)
Ginger: Beyond the Crystal
($12.99 from $19.99 until 1/9)
Guilt: Battle Arena
($3.99 from $9.99 until 1/9)
Iro Hero
($3.89 from $12.99 until 1/9)
Lumines Remastered
($9.74 from $14.99 until 1/9)
Mom Hid My Game!
($3.49 from $4.99 until 1/9)
Nickelodeon Kart Racers
($29.99 from $39.99 until 1/9)
Nightmare Boy
($6.99 from $9.99 until 1/9)
THE Number Puzzle
($2.49 from $4.99 until 1/9)
Perception
($4.99 from $19.99 until 1/9)
Pool Billiard
($3.99 from $7.99 until 1/9)
Sky Ride
($5.25 from $7.00 until 1/9)
Tennis
($3.99 from $7.99 until 1/9)
That's all for today. We'll be back tomorrow with more news, more sales, and whatever other goodies fall between the sofa cushions in the next 24 hours. It feels like we're in the calm before the storm that's hitting later this week, so beat those holiday games while you still have some breathing room. Thanks for reading!