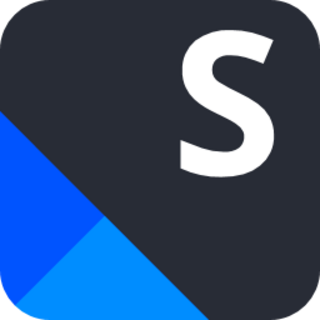 File size: 433 MB
Trusted by over 270,000 translation professionals worldwide, Trados Studio Professional provides the complete desktop and cloud translation environment for LSPs who want the flexibility to edit, review, and manage translation projects. Scaling as your business grows, Studio's quality and security features support you and your team to deliver the highest quality translations in the fastest time - and at the most competitive cost for your clients.
​
Increase productivity with translation memory technology
Easily reuse previously translated and approved content across all of your projects with intelligent translation memory (TM) technology. The more words, phrases, and sentences that are added to your TM, the faster your team can translate subsequent translations with the ever-growing database automatically providing any matches. With our TM at the heart of your translation process, you can increase your team's productivity by as much as 80%, plus improve consistency across all your content.
Achieve consistency with terminology management
Create consistent and high quality translations for your customers by managing terminology on your desktop or in the cloud. With easy access to approved terminology, save time and reduce re-work - ensuring that correct terms are always used.
Used in conjunction with Studio or as a standalone application, MultiTerm is the translation industry's leading terminology solution - included for free with your Studio license. Trados Terminology is our easy-to-use terminology management in the cloud that comes with Trados Studio or via subscription. Share termbases, and import and export to and from Excel. Contact us to discuss your cloud terminology options.
Translate faster with high-quality neural machine translation
Accessible through your Trados products, Language Weaver is the perfect, secure solution for translation agencies looking to use the latest in secure neural machine translation (NMT) to automatically translate content.
Language Weaver uses the latest advances in the field of artificial intelligence to provide the most powerful, comprehensive, and adaptable neural machine translation platform on the market. Support your customers to reach a global audience faster by offering easy, cost-effective and secure neural machine translation as part of your service.
Flexibility to work wherever you are
Trados Studio's desktop app and cloud capabilities integrate seamlessly to provide you and your team with flexible options for the translation, review, and management of projects via desktop, browser or any smart device. With Studio, you have complete control over how your LSPs valuable translation assets are stored and accessed.
Effective project management for any LSP
Create and deliver translation projects quickly and easily in multiple languages with the project management capabilities found in Trados Studio. Move up a gear with our project management solutions that work seamlessly with Studio. Benefit from secure shared access to centralized translation files and assets, comprehensive reporting and concurrent online editing, to streamline processes and reduce administrative burden.
System Requirements
- Trados Studio 2022 supports Windows 10 and Windows 11. We recommend Windows 11.
- As a minimum requirement, we recommend an Intel or compatible CPU-based computer with 4 GB RAM and a screen resolution of 1024x768.
* For optimum performance, we recommend a 64-bit operating system, 16 GB RAM, an SSD drive and a recent Intel or compatible CPU. Full support for 4K hi-resolution screens is planned and will be implemented incrementally in future releases. Trados Studio 2022 uses .Net Framework 4.8.
Screen :
What's New
HOMEPAGE
Buy Premium Account From My Download Links & Get Fastest Speed.
​